iOS 17 allegedly detailed by anonymous leaker with little new information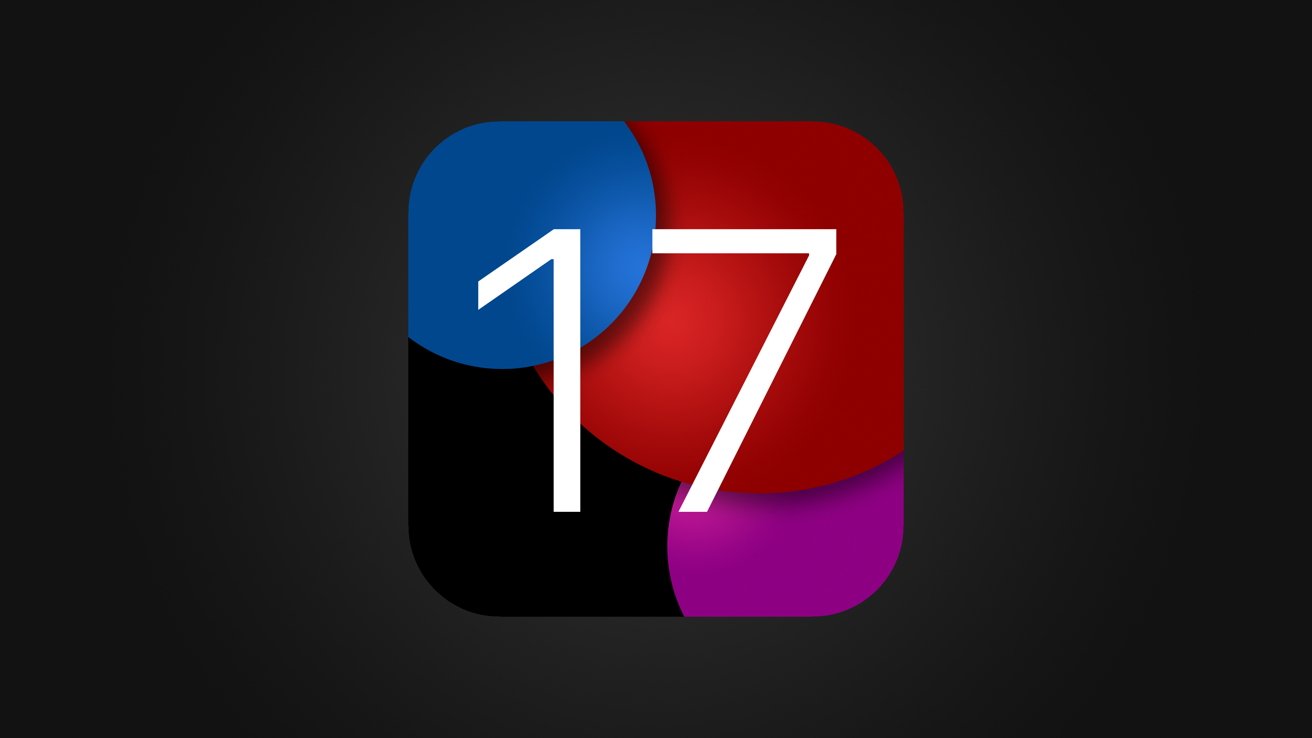 A leaker with a short but accurate history has revealed everything they claim to know about iOS 17 — but don't expect any surprises.
Apple is expected to announce iOS 17 during WWDC in June. Rumors have swung back and forth on whether this release will be minimal to focus on stability or have multiple long-awaited features.
According to Twitter user @analyst941, also known as the MacRumors forums user Anonymous-A.S, iOS 17 will focus on stability with a handful of new user-facing features. In fact, they challenge Bloomberg's Mark Gurman to fact-check their claims.
There is a 15-item list on Twitter, so we'll rebuild the list below for convenience:
iOS 17 Will support all models of the iPhone that was supported with iOS 16. Including ALL A11 Bionic' powered devices like iPhone 8, iPhone X.
As for iPadOS 17; the A9 and A10 Fusion powered iPads may or may not make it to final. It will be decided by QC in 3-4 weeks.
Performance, efficiency, stability and long-term support for older devices are the main features of this update.
Control Center major changes towards UI, customization, etc.
Dynamic Island will do a lot more; marketing department pressured development team to add more to Dynamic Island most likely to push sales of the standard iPhone 15's release.
More always on display settings.
More Focus Mode filters in settings.
Notification changes and additional options in Settings.
Custom Accessibility settings will give total control over the UI and layout for older persons or younger children.
Active widgets are in testing, but not confirmed by any means. Active widgets will bring one-tap buttons, sliders and more making widgets dynamic.
CarKey improvements and more Car implementations into the Wallet app.
Health app UI changes, especially regarding "Favorites" in Health.
Camera app changes; these were initially planned for the iPhone 14 Pro release, and MAY only be implemented into iPhone 15's OS, rather than all iOS 17 devices.
Heavily improved Search/Spotlight
An absolute behemoth of ARKit API's/frameworks. Don't take that lightly either, a metric ton of them.
A bonus note was added that references the recent developments surrounding the haptic buttons on iPhone 15 Pro. He claims Ming-Chi Kuo and others are wrong — that Apple is still on track to introduce those buttons.
The list above retained the leaker's original language. Follow any links attached to the list items to see how they correspond to previous leaks.
Why is this graded as "Possible?"
The leaker doesn't have a long history beyond a high-profile previous leak. They shared that the now-called Dynamic Island would show privacy dots when the camera or microphone is in use.
This was an accurate prediction and predated any knowledge of how the software would be used to obscure the pill and hole cutouts. However, this leaker hasn't enough of a history to determine if they have consistently accurate sources or are just good at guessing.
We advise not taking the above list too seriously for now. Once WWDC arrives, we'll be able to determine exactly how accurate this source is.
However, there is a lot of hedging here. The leaks that have more confidence could have been predicted based on iOS 16 without any exclusive knowledge. The leaks that could go either way are labeled as such, giving the leaker an out if they get it wrong.
There's nothing here that is overly outlandish, nor is there much that hasn't been leaked or guessed at before. That's why, despite the large amount of information and the near-absent leak history, we're grading this a "possible."
We're all excited to see what is next for iOS 17 and Apple's other operating systems. Let this information fuel that excitement, but keep in mind that no one truly knows what that WWDC keynote will reveal except Apple.