Apple triumphant in Epic Games 'Fortnite' antitrust appeal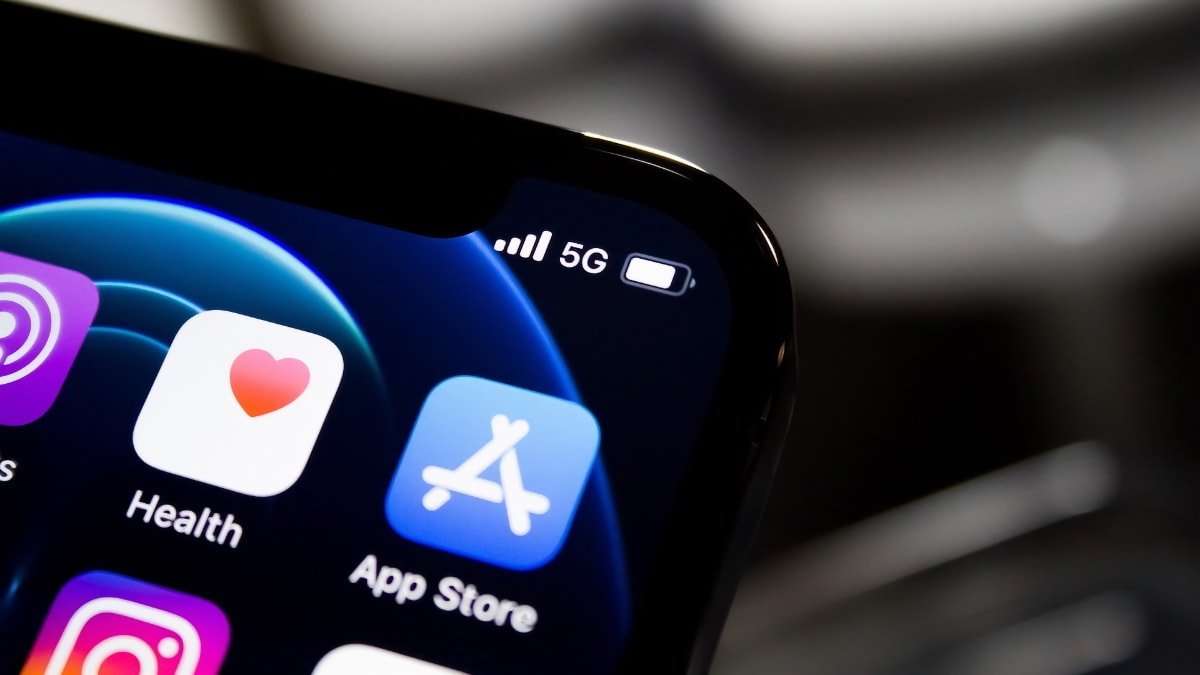 Apple has won its appeal in Epic Games' appeal over the App Store policies, but further appeals are expected.
The US Ninth Circuit Court of Appeals affirmed a lower court's decision from 2021 that rejected claims from Epic that the App Store policies violated federal laws. Specifically, it pertained to Apple's decision to forbid third-party app stores on its platforms.
The appeals panel upheld the judge's ruling in Epic's favor on California state law claims.
In a statement to AppleInsider, Apple said:
Today's decision reaffirms Apple's resounding victory in this case, with nine of ten claims having been decided in Apple's favor. For the second time in two years, a federal court has ruled that Apple abides by antitrust laws at the state and federal levels.

The App Store continues to promote competition, drive innovation, and expand opportunity, and we're proud of its profound contributions to both users and developers around the world.

We respectfully disagree with the court's ruling on the one remaining claim under state law and are considering further review.
Although Apple won the appeal, it has still worked to alleviate some developer concerns over how it operates the App Store. For instance, it launched the App Store Small Business Program in 2020 to allow developers who earn less than $1 million per year to pay only 15% of sales to Apple.
Epic's CEO Tim Sweeney chimed in on the matter a bit after the ruling.
"Apple prevailed at the 9th Circuit Court," said Sweeney in a Tweet. "Though the court upheld the ruling that Apple's restraints have 'a substantial anticompetitive effect that harms consumers,' they found we didn't prove our Sherman Act case."
"Fortunately, the court's positive decision rejecting Apple's anti-steering provisions frees iOS developers to send consumers to the web to do business with them directly there," added Sweeney. "We're working on next steps."
The Fortnite developer account remains banned. It's not clear when or if it will be reinstated.
Choice Quotes
The ruling states that Apple makes it clear that by improving security and privacy, "it is tapping into consumer demand and differentiating its products from those of its competitors— goals that are plainly procompetitive rationales."
Along with consumer surveys indicating security is important, the ruling cites Tim Sweeney, noting "Even Epic's CEO testified that he purchased an iPhone over an Android smartphone in part because it offers 'better security and privacy.'"
With Apple's restrictions, users are still free to choose whether to use iOS and its security, or to go elsewhere, such as on Android. "Apple's restrictions create a heterogenous market for app-transaction platforms which, as a result, increases interbrand competition— the primary goal of antitrust law."
The court also found that Epic's assertions it could match Apple's notarized apps model without human review didn't establish that it would be "virtually as effective" in practice. The court found "compelling" Apple's explanation for why human review is necessary, and that Epic "did not explain how, if at all" a purely automated process could screen for such threats.
On In-App Payments, the court determined the restrictions "have procompetitive effects that offset their anticompetitive effects."
A lengthy legal battle
The affair is a continuation of a lengthy legal battle between the Fortnite creator and the iPhone maker.
Epic Games sued Apple in 2020 after Apple stopped the game-maker from bypassing the App Store payment system in which Apple collects a 30% fee from developers.
Not long after that, Apple terminated Epic's developer accounts, effectively cutting it off from iOS and Mac developer tools.
The case has had numerous decisions and appeals and remains ongoing.
In the first legal response, Apple likened Epic's behavior to being similar to that of a shoplifter in avoiding the 30% fee. Epic responded by accusing Apple of filing to acknowledge the multiple contracts between the two companies, as well as insistence that Apple hadn't proven it would be "significantly harmed" by Epic's actions.
Apple has repeatedly stated that in order to safeguard consumers against scammers, hackers, malware, and spyware, it is necessary to rigorously monitor the programs that run on its widely used phones.
That August 2020 ruling had US District Judge Yvonne Gonzalez Rogers declare Epic couldn't demonstrate irreparable harm from Apple's ban of Fortnite, and that it was a situation of Epic's own making. However, Apple did choose to "act severely."
The tit-for-tat filings eventually led to a three-week trial in 2021, which led to a lot of aired dirty laundry, including internal Apple emails and details of the App Store workings.
In the September 2021 publication of her ruling, Judge Yvonne Gonzalez Rogers largely handed Apple a victory in court. Chiefly for Apple it was a confirmation that Apple wasn't a monopoly, and that Epic wasn't able to demonstrate Apple was engaging in monopolistic behavior.
Though Apple was found to enjoy "considerable market share" and "extraordinarily high profit margins," this didn't demonstrate antitrust conduct. "The Court does not find that it is impossible; only that Epic Games failed in its burden to demonstrate Apple is an illegal monopolist," the ruling states.
Apple also prevailed in arguments that Epic breached its contract clauses, leading to damages of 30% of the $12 million it earned from its brief direct payments system's activity.
The ruling did go against Apple when it came to anti-steering, with an injunction issued effectively forcing Apple to allow developers to say other payment methods were possible.
Epic quickly filed an appeal to the U.S. Court of Appeals for the Ninth Circuit, and was later followed by Apple.
One January 22 appeal filing had Epic say Judge Rogers "erred" in her antitrust rulings.
Eventually, in August 2022, the U.S. Court of Appeals said it would hear from both Apple and Epic in October 2022. Each side would have just 20 minutes to make their case to the court, though the Department of Justice was also allowed to present for 10 minutes to argue Epic's side.
Months later, on April 24, 2023, the Appeals Court issued its verdict.
Edited April 24, 4:22 PM ET: Added quotes from Epic, and status of Epic's developer account.