Apple Maps may offer lock screen navigation in iOS 17, claims iffy rumor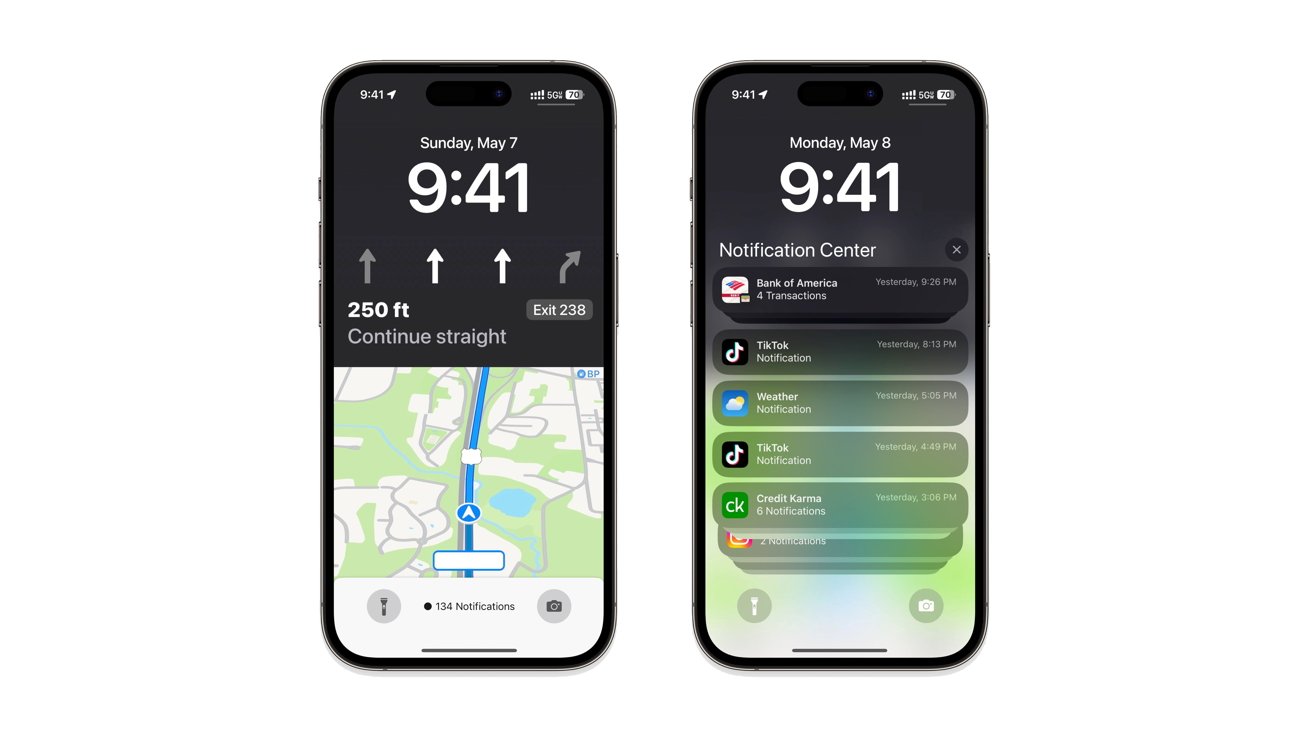 The lock screen will gain some more Apple Maps functionality which could make it easier to navigate without necessarily needing to unlock the iPhone, a sketchy rumor claims.
Apple's WWDC 2023 event is a month away, and the rumors about what it will unveil are starting to flow. In a Monday tweet, it is claimed part of the changes will be one affecting Apple Maps in iOS 17.
According to leaker "@Analyst941" on Twitter, a new Maps Live Activity will be made available for the lock screen on all iPhone models. Under the feature, users will be able to get more information from Maps without necessarily need to deal with keeping the iPhone unlocked all the time.
In effect, a small version of the route map will be visible on the lock screen, along with any navigational instructions. There will apparently be a seamless transition to the standard Maps view after unlocking the device.
While offering route details, the lock screen addition will still show other elements until it's unlocked, except for widgets. Notifications will be viewable by a swipe-up, overlaying on top of the map.
Love it or don't, Apple doesn't care - this is the new Maps "Live Activity" for Lock Screen (all iPhones).

- Seamless transition when unlocking.

- View notifications over the map by swiping up as usual.

- shows most Lock Screen elements until unlocked (except widgets afaik). pic.twitter.com/7PUwRUXgVx

— 941 (@analyst941) May 8, 2023
The leaker also claims you will be able to minimize the Map to "the size of the music player on the Lock Screen, and re-maximize it by tapping the activity."
While some of these supposed leaks are compelling, the leaker doesn't have much of a track record to go on. Many of the claims may not necessarily come to fruition in Apple's keynote address.