Full-featured Final Cut Pro & Logic Pro coming to iPad in May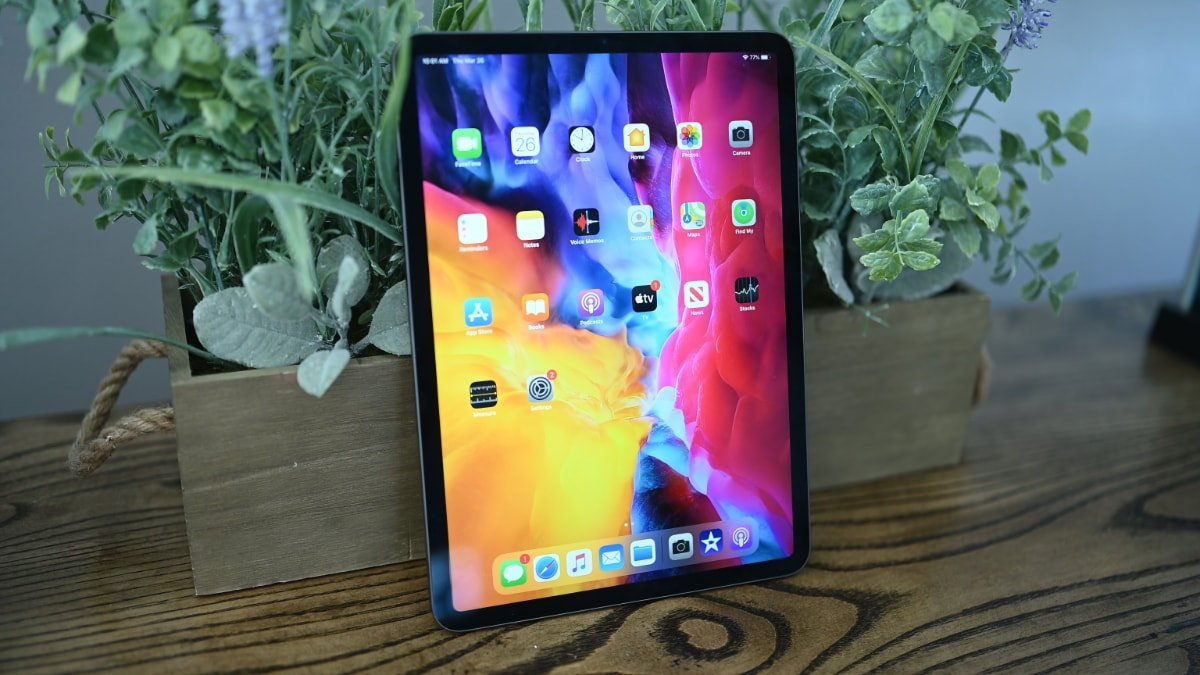 Apple is bringing its Final Cut Pro and Logic Pro apps to the iPad as subscriptions for artists and musicians with multi-touch gestures and machine learning features.
Starting from Tuesday, May 23, Final Cut Pro and Logic Pro subscriptions for iPad will be accessible on the App Store. It will cost $4.99 monthly or $49 per year with a one-month free trial.
The introduction of Final Cut Pro and Logic Pro for iPad provides video creators and music makers with a comprehensive range of tools that enable them to record, edit, finalize, and share their creations. Meanwhile, Logic Pro for iPad gives creators access to various advanced tools for songwriting, beat making, recording, editing, and mixing.
Final Cut Pro is compatible with M1 chip iPad models or later, and Logic Pro will be available on A12 Bionic chip iPad models or later. Final Cut Pro for iPad and Logic Pro for iPad require iPadOS 16.4.
Final Cut Pro for iPad
Apple says that the latest version of Final Cut Pro designed for iPad incorporates a brand-new touch interface and tools that let video creators access new workflows. A new jog wheel is available that simplifies the editing process and enables users to interact with their content in novel ways.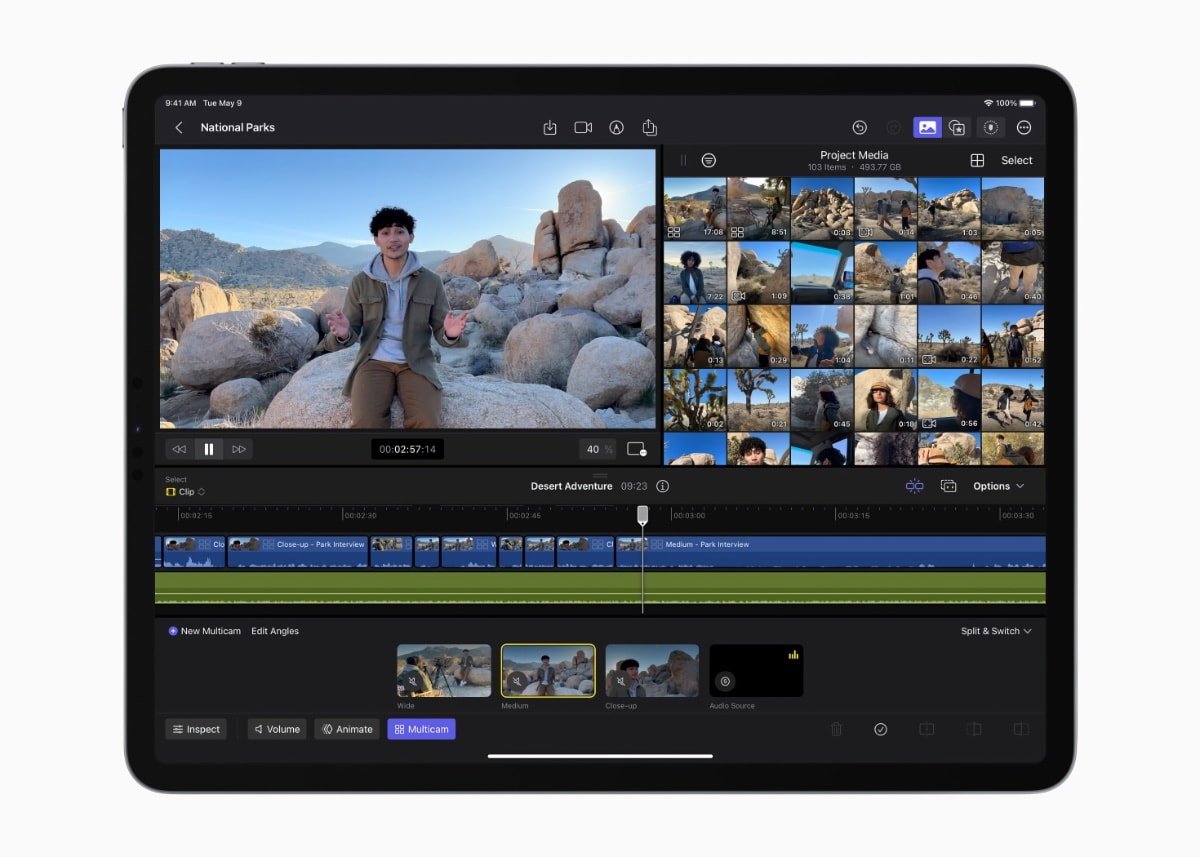 By using Multi-Touch gestures, creators can navigate the Magnetic Timeline, manipulate clips, and make quick frame-accurate edits with the touch of a finger. A new Live Drawing feature allows users to draw and write directly on top of video content using Apple Pencil.
With the Reference Mode, creators can view and edit HDR video precisely, leveraging the remarkable Liquid Retina XDR display of the 12.9-inch iPad Pro to apply accurate color grades.
By using the latest iPad Pro, creators can record footage in top-quality formats such as ProRes, resulting in exceptional real-time performance for tasks such as editing multiple streams at once.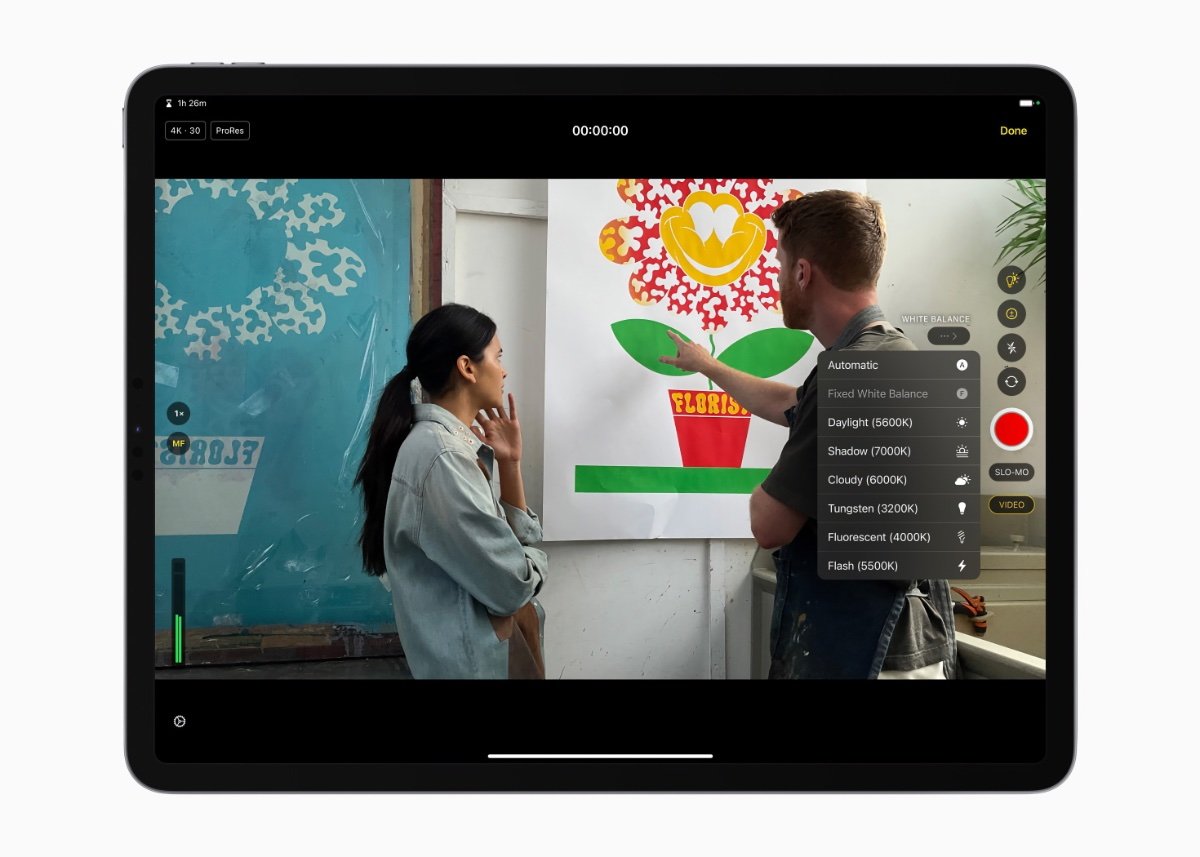 Apple has also added features to the app that use machine learning. For example, creators can use the Scene Removal Mask feature to instantly eliminate or swap out the background behind a subject in a clip without needing a green screen.
Auto Crop adjusts footage to different aspect ratios, such as vertical or square, while Voice Isolation makes removing background noise from field-recorded audio easy.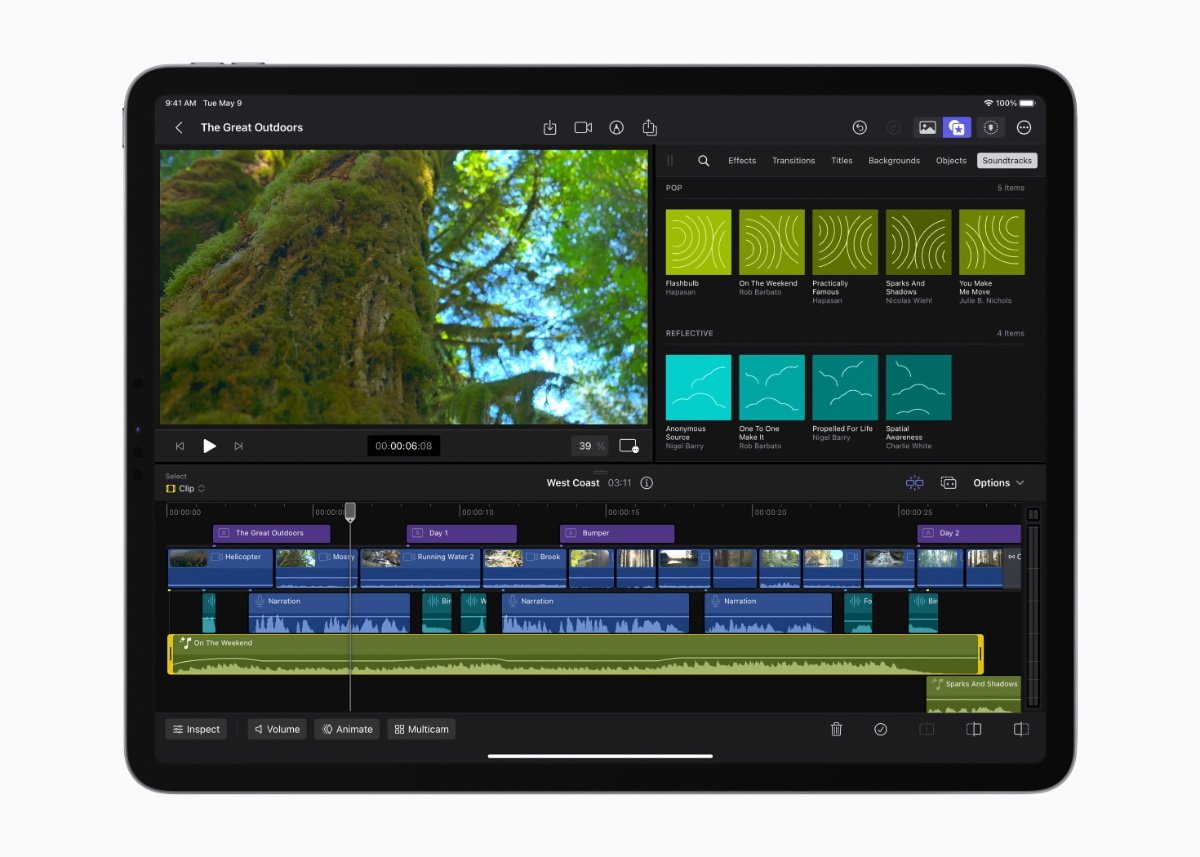 Video editors have the option to import supported media from either the Files or Photos app, and store it directly inside a Final Cut Pro project. Additionally, Final Cut Pro for iPad allows for the import of projects created in iMovie for iOS, and iPad users can export their Final Cut Pro projects to Mac.
Content from third-party developers will also arrive to Final Cut Pro to enhance projects.
Logic Pro for iPad
Logic Pro for iPad also includes multi-touch gestures to take advantage of the device's touchscreen. Music creators can use gestures to play software instruments and interact intuitively with controls.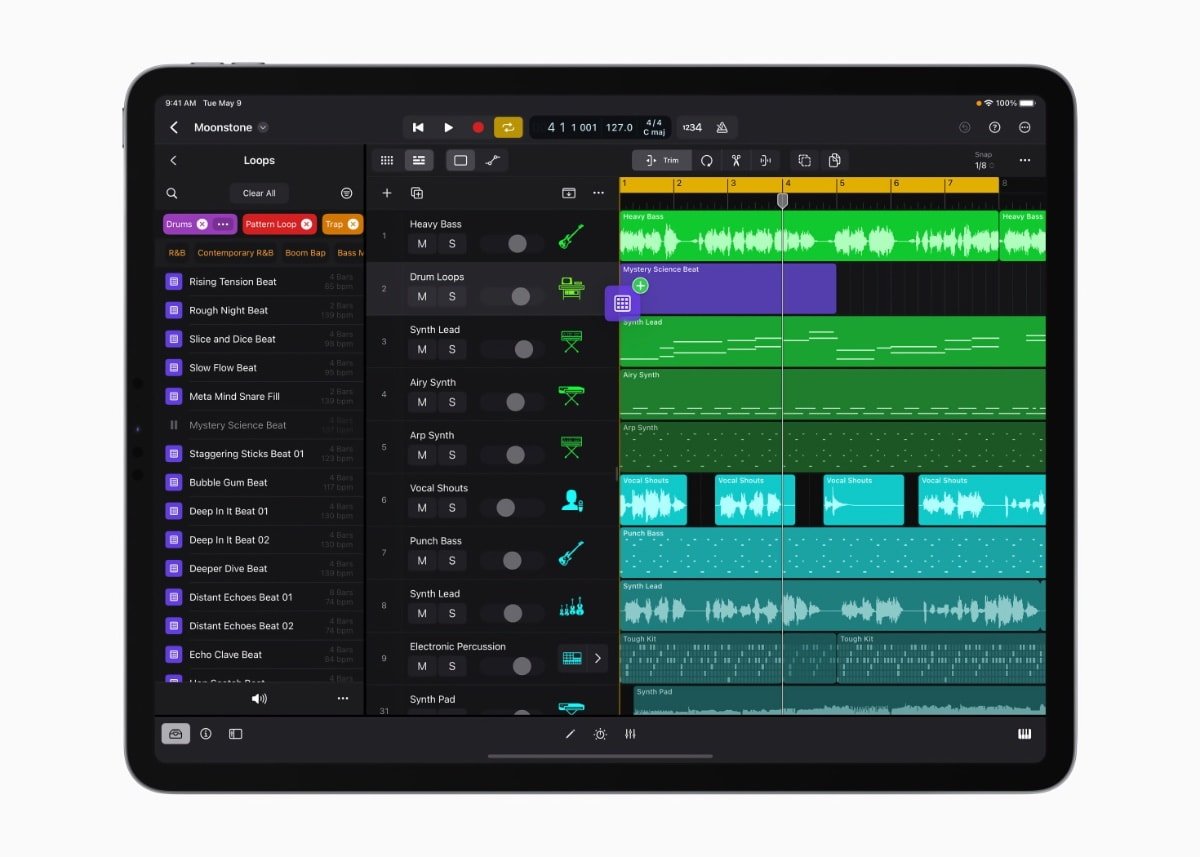 They can also navigate intricate projects using pinch-to-zoom and swipe-to-scroll movements. Creators can also make precise edits and create complex track automation using Apple Pencil.
Music creators can use the brand-new sound browser, which employs dynamic filtering to aid in discovering the superior sound at the moment of inspiration. The sound browser provides a centralized location for all instrument patches, audio patches, plug-in presets, samples, and loops that are available.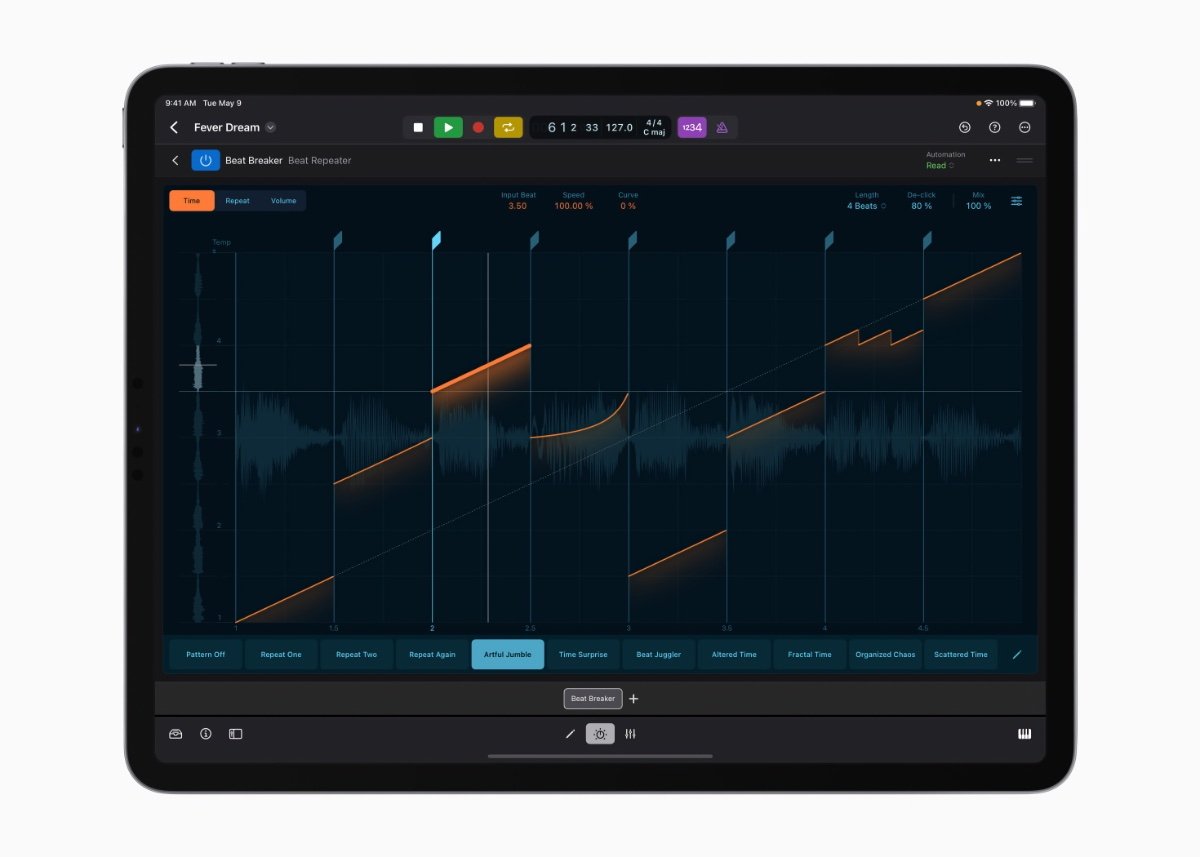 Users can preview any sound by tapping it before incorporating it into a project, streamlining the process and maintaining creative momentum.
Logic Pro for iPad can simplify the process of transferring projects between Logic Pro for Mac and iPad. Finished songs can be exported in a range of compressed and lossless audio formats, as well as individual audio track stems, by iPad users.
Music creators can also create a soundtrack in Logic Pro for iPad and export it into Final Cut Pro for iPad. Additionally, Logic Pro for iPad supports the capability to open projects created in GarageBand for iOS, giving users professional features and workflows.
Musicians can incorporate third-party instruments and effects that are compatible with Logic Pro, directly within their projects. They can download apps from leading developers like Eventide, FabFilter, and Moog Music on the App Store.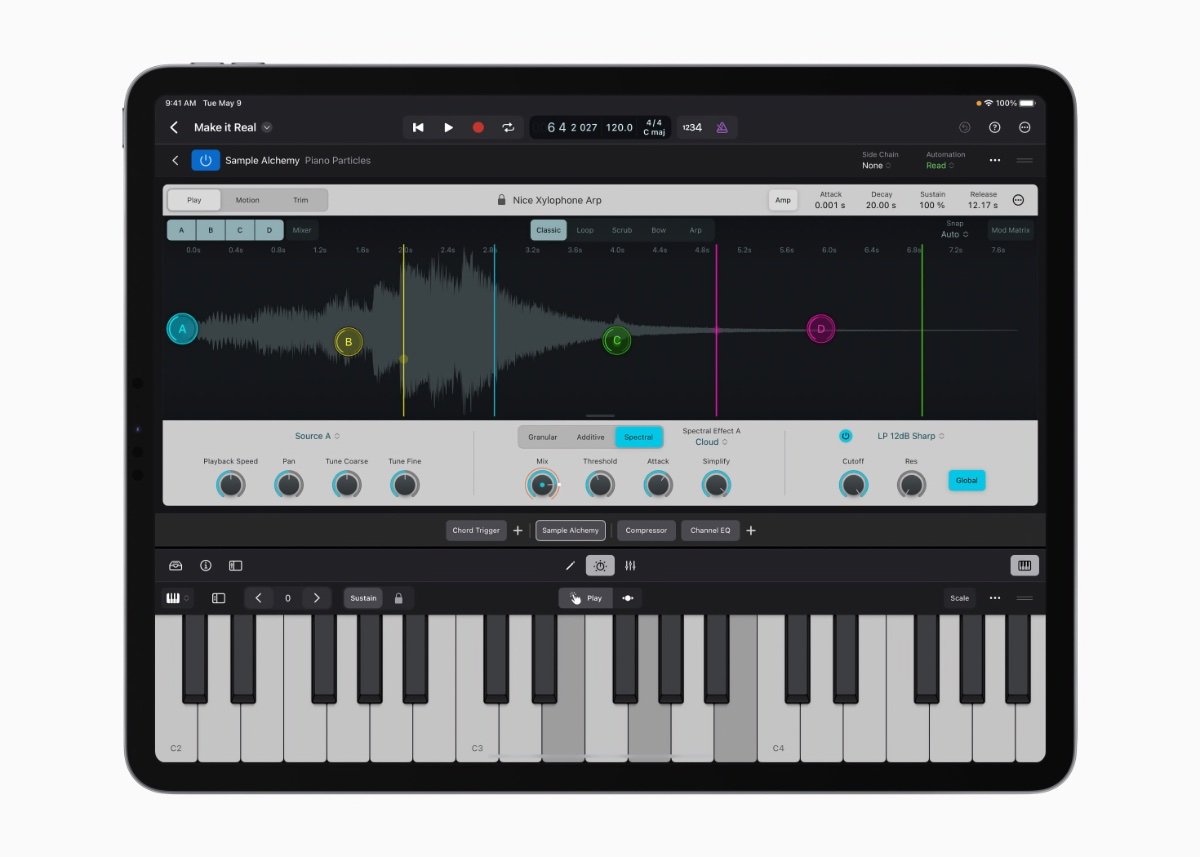 "We're excited to introduce Final Cut Pro and Logic Pro for iPad, allowing creators to unleash their creativity in new ways and in even more places," said Bob Borchers, Apple's vice president of Worldwide Product Marketing. "With a powerful set of intuitive tools designed for the portability, performance, and touch-first interface of iPad, Final Cut Pro and Logic Pro deliver the ultimate mobile studio."