11-inch iPad Pro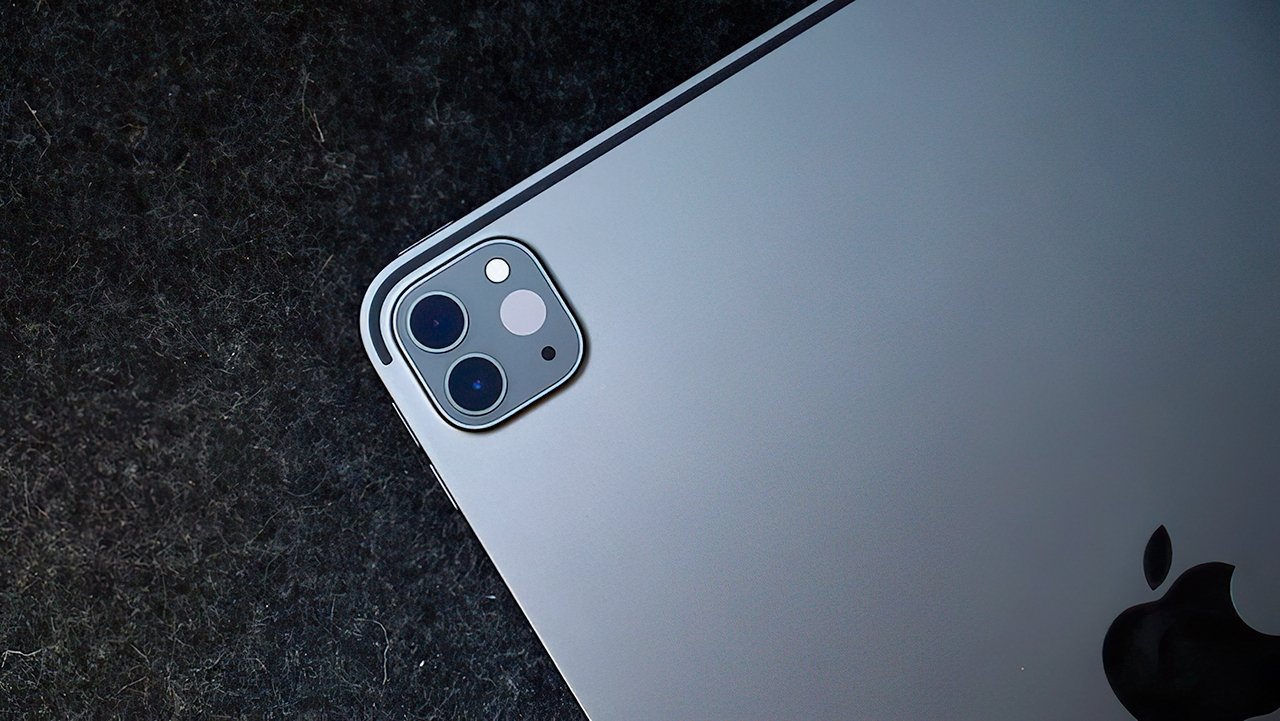 The 11-inch iPad Pro was updated in March 2020 to host a new LiDAR system, dual rear cameras, improved Gigabit LTE, and an all-new Magic Keyboard. The ProMotion Liquid Retina Display that goes edge to edge, USB-C, and Apple Pencil are all still here making this an amazing all-round tablet computer.
● Edge-to-edge ProMotion Display
● A12Z Bionic
● Face ID
● Apple Pencil support (second gen)
● USB-C port
● Liquid Retina Display
● LiDAR for improved AR
● Starting at $899
---
The 11-inch iPad Pro is the smaller of the two premium iPads and sold as an ultraportable-professional tool meant to augment or replace your Mac. Instead of offering a Mac with a touchscreen and changing macOS to be suitable for touch, Apple did a major overhaul of its tablet line with new hardware and software. Apple hopes to capture the laptop and tablet market with a single device.
Design
The smallest iPad Pro has gone through multiple changes since its inception. This model received a small update from 9.7 inches to 10.5 inches in 2017, shrinking the bezels a bit. Then, in 2018, the home button was removed to increase the screen size to 11 inches. The new uniform bezel accompanied by the speakers at each corner means that this device is completely orientation agnostic.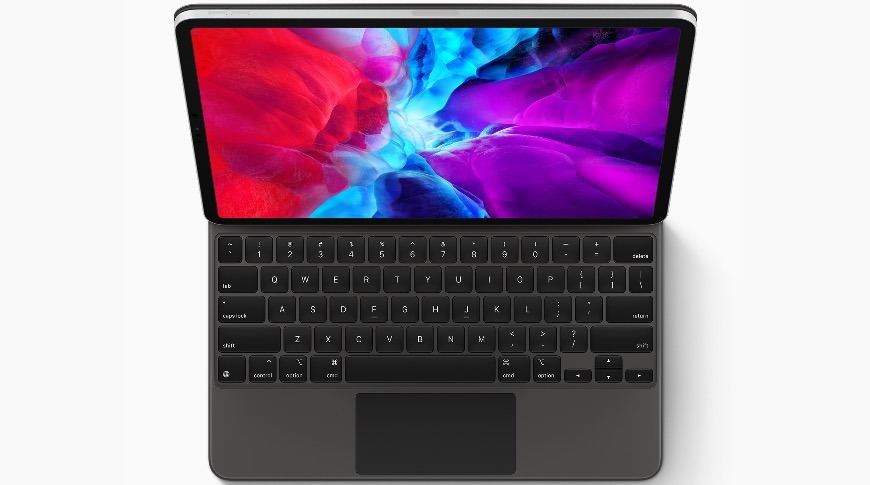 The 11-inch iPad Pro also has flat sides, making it easier to grip on the edge, allowing for Apple Pencil's inductive charger to sit on one side of the device. The back of the iPad Pro is perfectly flat too, housing a new Smart Connector and protruding camera, as well as 90 magnets for case attachment. The new smart connector location requires that keyboard accessories fit as a case around the device.
Perhaps one of the most important features is the USB-C port, which allows for easy connection to a myriad of devices without needing a proprietary cable. Connect a USB-C hard drive, an external monitor like the LG Display, or even charge your iPhone with this port. The addition of USB-C helps make the iPad Pro a Mac alternative for many people.
The fourth-generation iPad Pro has a new dual-camera system with built-in LiDAR. A 12MP wide-angle and 10MP ultra wide-angle camera allows for improved photography and depth capture. The camera system uses a similar sensor to those found in the iPhone XR series of phones, so don't expect iPhone 11 levels of quality. It also lacks night mode.
The LiDAR sensor is used for 3D environment mapping, allowing for improved AR. The scanner works from up to 5 meters away and gets results instantly, making AR apps more accurate and easier-to-use.
A teardown of the 11-inch model revealed a slightly smaller battery, which seems to be for hosting the new larger camera system.
The A12Z Bionic
Apple is well-known for the power of the ARM chipsets operating all of its mobile devices and latest Macs. These processors are custom 5-nanometer or 7-nanometer chipsets with an 8-core GPU. Apple claimed that, at release, the 7nm A12Z Bionic was outperforming most Windows laptops. All of the 2020 iPad Pro models come with 6GB of RAM and have better WiFi and cellular connections.
While touted as a pro device, the 11-inch iPad Pro is also a competent gaming machine. Games are beginning to update to utilize the 120Hz refresh rate for even smoother gameplay, and the A12Z handles this without any issue. With the introduction of Apple Arcade in 2019, we will likely see more games taking advantage of this powerful processor.
The A12Z is a rebinned version of the A12X processor with improved graphics performance. This was one of the more minor processor updates seen on an iPad generation-over-generation. Customers expected some variant of the A13 processor to come to this device, but Apple must have decided early on that the rebinned A12X was more than enough an upgrade.
The Developer Transition Kit used the A12Z Bionic as well, marking the power of the chipset despite its age. Apple is expected to use an "A14X" or similar variant in the next iPad Pro.
What's a Computer?
One side effect of Apple pushing its iPad line to be more capable as a standalone device is a concept of being "iPad-only." A controversial ad from Apple in November of 2017 sparked debate surrounding the idea of using an iPad full-time. This led to numerous articles and online debates surrounding the idea.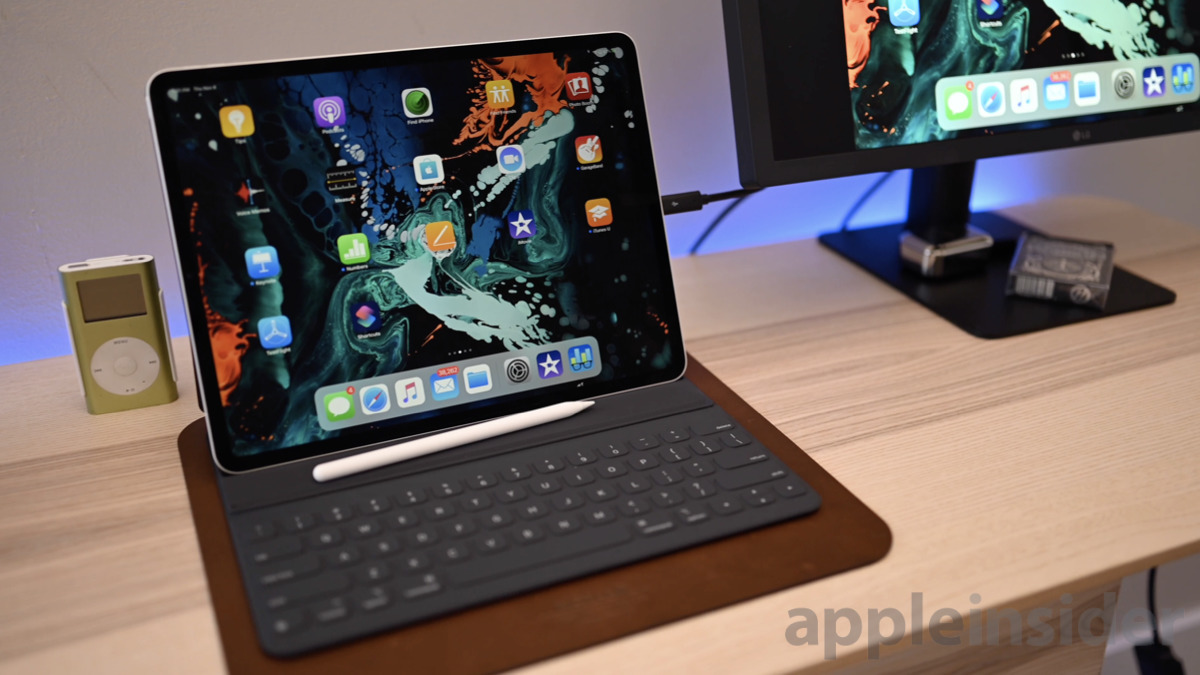 Power and app availability won't be an issue, given that the A12Z Bionic processor was more powerful than most consumer PCs when it was released, and Apple's iPad App Store hosts powerful professional tools. iPadOS takes this even further with better multitasking and external storage support and a new mouse cursor.
If you choose the iPad Pro as your primary or only computer, you will find a wholly different platform requiring many workflow changes. If learning how to use a new device does not intimidate you, then iPad Pro may be worth a shot. However, if you have specific software not available on iPadOS, or want to develop apps, going iPad-only isn't for you. Apple designs all of its devices with overlap and the idea that cannibalization of different products will occur.
The iPad is in a growing period where it can handle most tasks for most people, but certain limitations brought on by the form factor or operating system can cause frustration. Users cannot control audio intents of connected equipment such as speakers and microphones, so it is impossible to record podcasts as you would on a Mac, for example.
With each new update to iPadOS Apple addresses some complaints or frustration on the platform, but it is still far from perfect. Many users could easily use an iPad as their primary or only computer, but Apple still needs to address other markets including those who rely on Final Cut Pro or Xcode.
Accessories
Due to the smart connector's location on the current-generation iPad Pro, Apple is the only company with compatible accessories: the Smart Keyboard and Magic Keyboard. Other keyboards will connect over Bluetooth or USB-C, and usually attach directly to the iPad Pro to form a clamshell design.
The second-generation Apple Pencil is the only one that will work because the first-generation Apple Pencil pairs over Lightning, which the modern iPad Pros do not have. The second-generation Apple Pencil uses a magnetic mount on the iPad Pro for storage, charging, and pairing. The Logitech Crayon will also work with the iPad Pros since Apple included the proprietary pairing tech in the 11-inch iPad Pro.
The USB-C port offers many other accessory options like external drives, monitors keyboards, controllers, and hubs Many devices use this standard, opening the door to iPad owners using accessories they already own. The USB-C port also lets users charge an iPhone via the iPad's battery.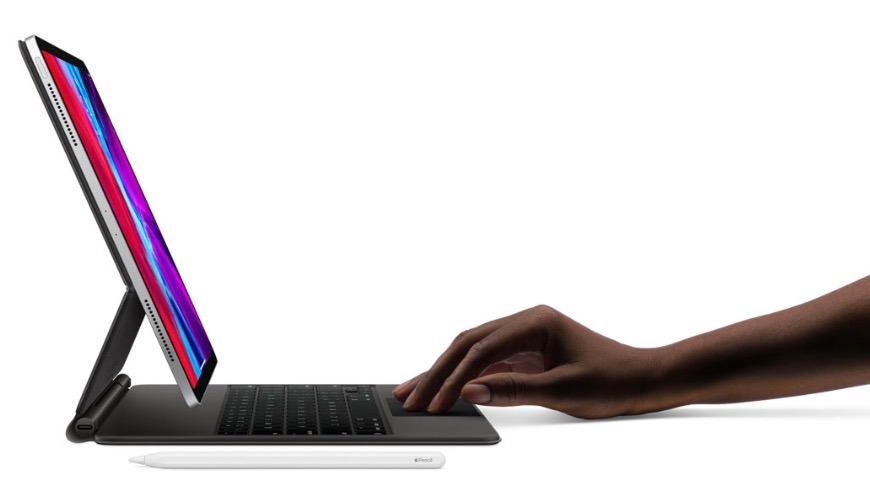 A new Magic Keyboard launched in May 2020 with an all-new design derived from the Smart Keyboard Folio. The iPad sits on a magnetic mount, hovering above the keyboard and trackpad. It works with both the third and fourth-generation models as well as the iPad Air 4. A USB-C port in the base of the keyboard allows for pass-through charging while the iPad is connected, leaving the port free on the iPad itself. The keyboard's port does not support data transfer.
11-inch iPad Pro Review
The 2020 refresh of the iPad Pro was more about spec bumps than new features or redesigns. We think the 11-inch iPad Pro is still one of the best tablets you can buy, but maybe hold off on this one if you've already purchased the 2018 model.
Apple didn't change much about this iPad — it has a slightly improved processor, LiDAR, and a new ultra-wide camera. It also has Wi-Fi 6, 6GB of RAM, and the base storage is 128GB instead of 64GB. For most users, these changes are not significant and don't warrant an upgrade from the 2018 models.
If you're new to iPad or have one pre-redesign then these are an amazing upgrade. Apple made this hardware release all the more exciting by releasing the Magic Keyboard for iPad and iPadOS 13.4.
The Magic Keyboard for iPad Pro is an amazing accessory that transforms the iPad Pro into a small laptop, complete with a trackpad. The iPadOS 13.4 update brought full-fledged cursor support as well, making this an even more compelling upgrade.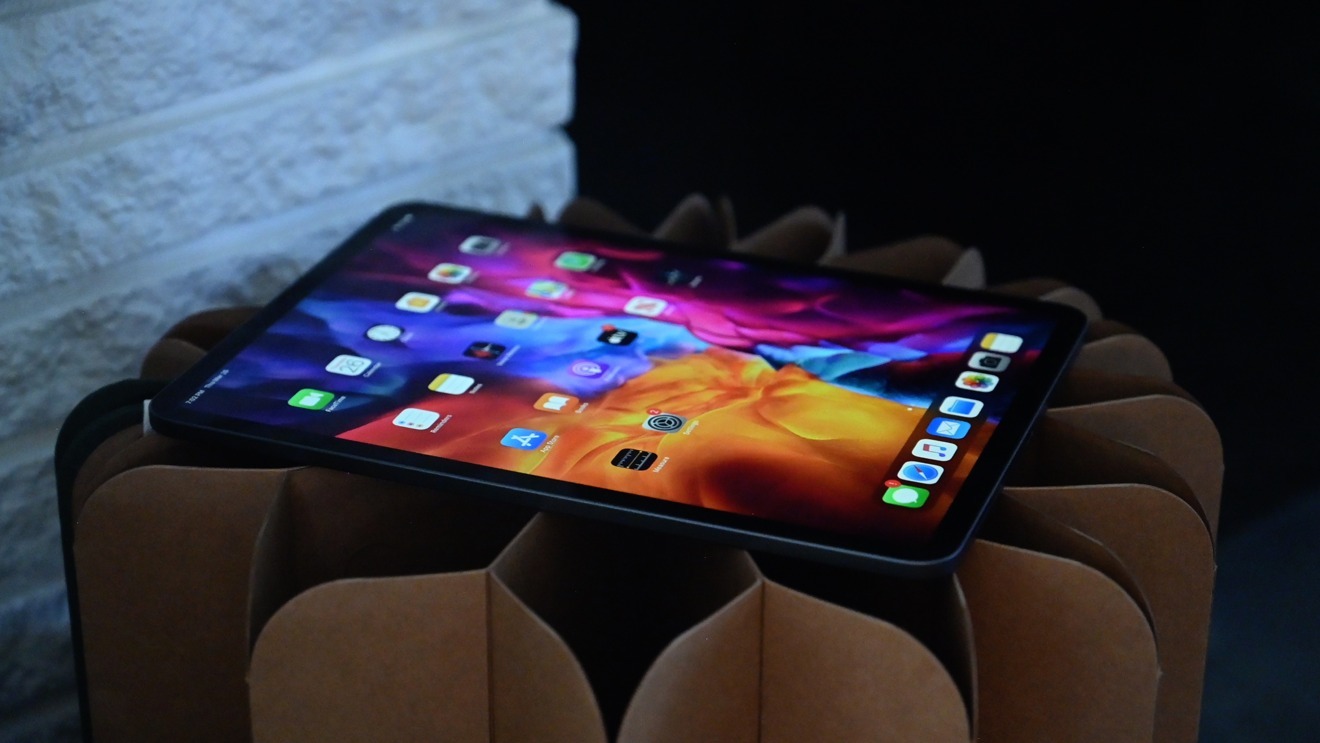 The hardware itself doesn't stand out, however, as the A12Z is just a re-binned A12X. The improved graphics performance, addition of LiDAR processing, and 6GB of RAM are not enough for 2018 iPad Pro owners to upgrade.
That being said, the iPad Pro was already at a sort of performance ceiling for its paired software without the A12Z. App Store games, professional apps, and system functions already ran flawlessly on the older chip generation so the small processor bump may be justified.
The LiDAR scanner provides a unique experience for Augmented Reality applications. This system was a precursor to the iPhone 12 LiDAR and gave developers a chance to develop apps for the platform ahead of time.
LiDAR is a novel feature you'll likely not use on a day-to-day basis, but it is impressive nevertheless. It allows developers to create apps that allow users to place objects in environments without scanning first, and even make use of walls for the first time.
We believe the 2020 iPad Pro is the best iPad yet. While the updates are incremental they add an all-new dimension to the device. While owners of the 2018 model won't need to upgrade new customers will find this to be a worthy purchase.
The 11-inch iPad Pro with the Magic Keyboard may well be the device that replaces your aging laptop. At the very least it will augment your workflows with its portable nature and Apple Pencil support.
Still a great-looking tablet
Better graphics, albeit not by much
Wi-Fi 6 support
Both the 2018 and 2020 will support Magic Keyboard
iPadOS 13.4 is a great update for iPads across the board
Revamped Measure app is much better
LiDAR is a game-changer, but only if you use AR
Ultra-wide lens is great for those who need the camera
Incremental update
Smart Keyboard Folio still has problems
LiDAR has no user-facing app and relies on developers to use
No notable speed improvements
Rumors about the next iPad Pro
Apple is always working on what's next, and the next iPad Pro may be a big step forward for the platform. Rumors suggest that there will be a new 11-inch iPad Pro in the Spring of 2021.
The design will likely stay the same since Apple tends to keep iPad Pro designs consistent for a few years at a time. It is the underlying technology that will be updated. Rumors say that Apple will implement mini LED backlights in the next iPad Pro for improved contrast and color accuracy.
Other rumors surrounding the product include a new processor and 5G support. It is unknown what processor generation Apple will use for these models, but it is likely to be an "A14X" with improved graphics over the current processor.
11-inch iPad Pro Pricing
You can purchase the 11-inch iPad Pro in space gray or silver. It is configurable to have 128GB, 256GB, 512GB, or 1TB of storage. This model is priced $799, $899, $1099, or $1299 respectively. Add $130 to the total if you want to add cellular to any option.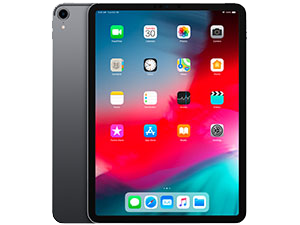 11" iPad Pro (Late 2018)
---
| | | | | | | | | |
| --- | --- | --- | --- | --- | --- | --- | --- | --- |
| Configurations | | | | | | | | Discount |
| Apple Pencil (2nd Gen) | $129.00 | $129.00 | $124.98 | $124.98 | $129.00 | $129.00 | $129.00 | $4.02 |
| Apple Smart Keyboard Folio for 11" iPad Pro | $179.00 | sold out | sold out | $169.00 | sold out | n/a | n/a | $10.00 |
| 64GB Silver Wi-Fi Only | $799.00 | sold out | sold out | sold out | sold out | sold out | n/a | $0.00 |
| 64GB Space Gray Wi-Fi Only | $799.00 | sold out | sold out | $949.00 | sold out | sold out | sold out | $0.00 |
| 64GB Silver Wi-Fi + Cellular | $949.00 | place order | sold out | place order | sold out | sold out | n/a | $50.00 |
| 64GB Space Gray Wi-Fi + Cellular | $949.00 | sold out | sold out | $949.00 | sold out | sold out | n/a | $0.00 |
| 256GB Silver Wi-Fi Only | $949.00 | sold out | sold out | $849.00 | sold out | sold out | n/a | $100.00 |
| 256GB Space Gray Wi-Fi Only | $949.00 | sold out | sold out | place order | sold out | sold out | n/a | $0.00 |
| 256GB Silver Wi-Fi + Cellular | $1,099.00 | place order | sold out | place order | sold out | SoldOut | n/a | $149.01 |
| 256GB Space Gray Wi-Fi + Cellular | $1,099.00 | sold out | sold out | place order | sold out | sold out | n/a | $50.00 |
| 512GB Silver Wi-Fi Only | $1,149.00 | sold out | sold out | $1,049.00 | sold out | sold out | sold out | $100.00 |
| 512GB Space Gray Wi-Fi Only | $1,149.00 | sold out | sold out | $1,099.00 | sold out | sold out | n/a | $50.00 |
| 512GB Silver Wi-Fi + Cellular | $1,299.00 | sold out | sold out | place order | sold out | sold out | n/a | $50.00 |
| 512GB Space Gray Wi-Fi + Cellular | $1,299.00 | sold out | sold out | place order | sold out | sold out | n/a | $50.00 |
| 1TB Silver Wi-Fi Only | $1,349.00 | sold out | sold out | $1,279.00 | sold out | SoldOut | n/a | $149.01 |
| 1TB Space Gray Wi-Fi Only | $1,349.00 | sold out | sold out | $1,249.00 | sold out | sold out | n/a | $100.00 |
| 1TB Silver Wi-Fi + Cellular | $1,499.00 | sold out | sold out | $1,444.00 | sold out | sold out | n/a | $55.00 |
| 1TB Space Gray Wi-Fi + Cellular | $1,499.00 | sold out | sold out | $1,449.00 | sold out | $1,349.99 | n/a | $149.01 |