Apple One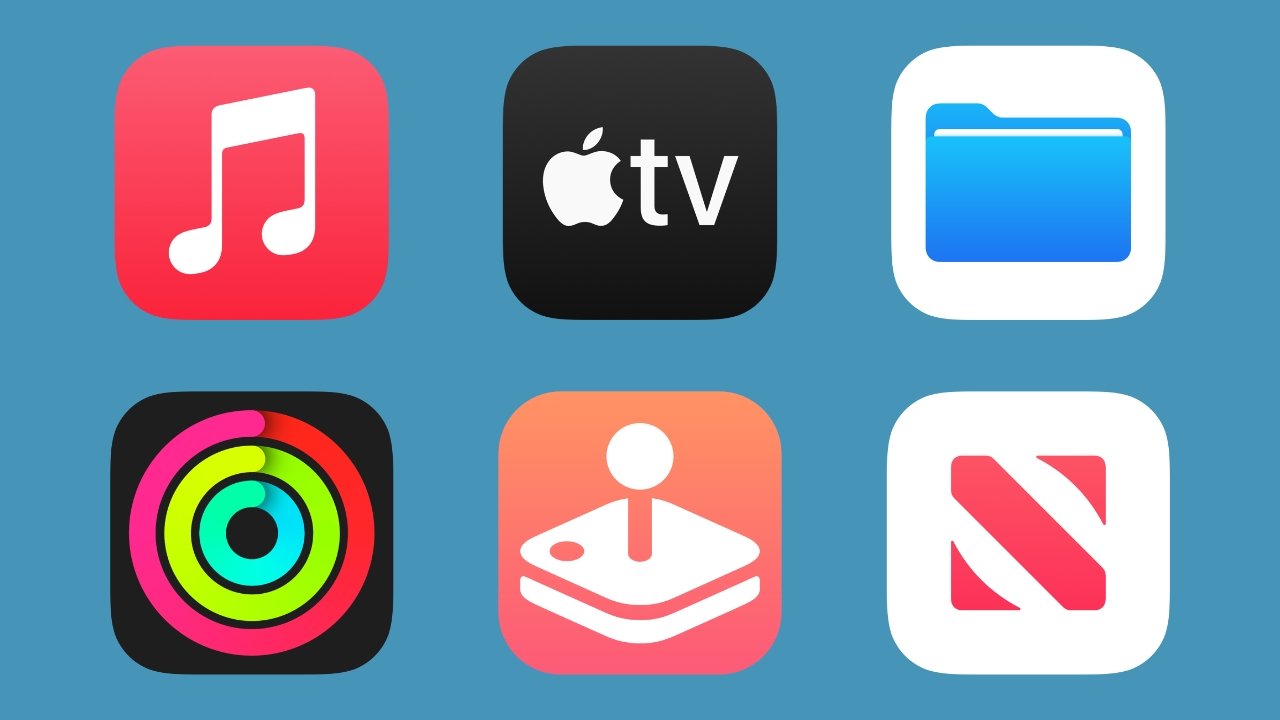 Apple announced its Apple One services bundle during the Time Flies event in September 2020. It later launched that December. The bundle combines all of Apple's services into three tiers of packages for a reduced price.
● Three-tier approach
● Individual is $14.95/mo
● Family is $19.95/mo
● Premier is $29.95/mo
● Save customers $6-$25 per month
---
Apple One could be the catalyst that drives Apple services revenue even higher. Each bundle is designed to save users money while drawing them into a service to which they previously would not have subscribed. Apple One includes a 30-day free trial for any service tier that users choose.
Apple One Bundled Services
Individual plan
Apple Music: $9.99
Apple TV+: $4.99
Apple Arcade: $4.99
iCloud storage, 50GB: $0.99
Total cost: $20.96
Apple One plan: $14.95
Savings per month: $6.01
The Individual Apple One plan includes the core of Apple's entertainment lineup, as well as 50GB of iCloud storage. It will save individuals about $6 a month if they already subscribe to Apple's music, TV, and game subscriptions.
Note that the Individual Apple One plan won't let you share your Apple Music or iCloud storage with family members. For that, you'll need the Family or Premier plans.
Family plan
Apple Music Family: $14.99
Apple TV+: $4.99
Apple Arcade: $4.99
iCloud storage, 200GB: $2.99 a month
Total cost of individual services: $27.96
Apple One plan: $19.95
Savings per month: $8.01
The Apple One savings get larger as you go up in tiers, and the Family plan will let families of up to six members save about $8 a month on Apple's entertainment services.
Unlike the Premier plan, Apple One Family doesn't include Apple News+ or the newly announced Fitness+. It does allow for family sharing.
Premier
Apple Music Family: $14.99
Apple TV+: $4.99
Apple Arcade: $4.99
iCloud storage, 2TB: $9.99 a month
Apple News+: $9.99
Apple Fitness+: $9.99
Total cost of individual services: $54.94
Apple One plan: $29.95
Total savings: $24.99
The Apple One Premier plan includes Apple's entire slate of services, even Apple News+ and the newly debuted Apple Fitness+. Its $29.95 price represents about a $25 savings per month compared to subscribing to all the services separately.
Premier is also the only Apple One option if either the Fitness+ or News+ services are crucial for you. Apple does note that Premier isn't going to be available everywhere because News+ is restricted to Australia, Canada, the U.K., and the U.S.
Users with free trials or those who already subscribe to Apple services will receive a refund for the respective subscriptions after paying for Apple One upfront. Many users will benefit from these refunds through February due to an extension on Apple TV+ on-year free trials and the recent Apple Arcade promotion.
New iCloud limits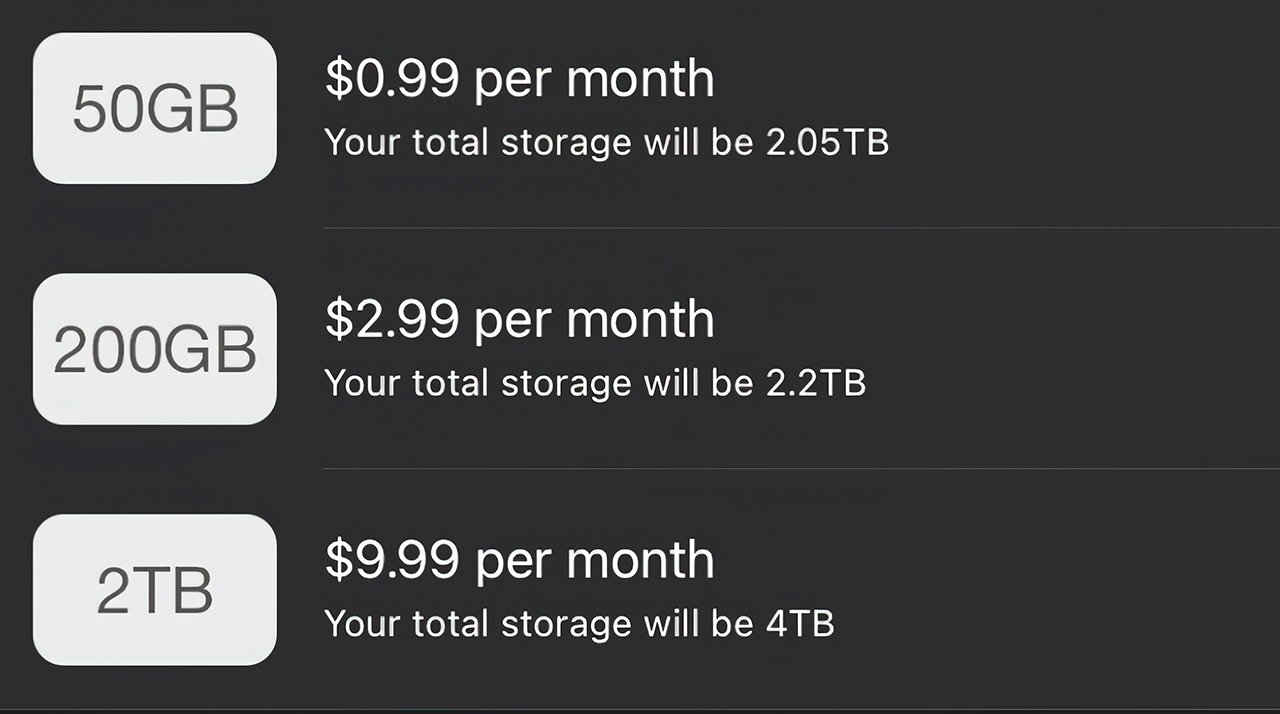 Users have long clamored for more iCloud storage options and they have arrived. Now users with an existing Apple One subscription can increase their storage by up to 2TB for a total of 4TB.
Access your iCloud settings, manage your storage, and select a supplemental storage plan in the menu to increase your total storage. Previously, users would max out with 2TB of storage.
Apple provides 5GB of iCloud storage for free, and it includes 50GB with the Individual Apple One plan. Users can then increase their storage by paying an additional $1, $3, or $10 to increase their storage by 50GB, 200GB, or 2TB. This is available for all three Apple One tiers.
Other Bundles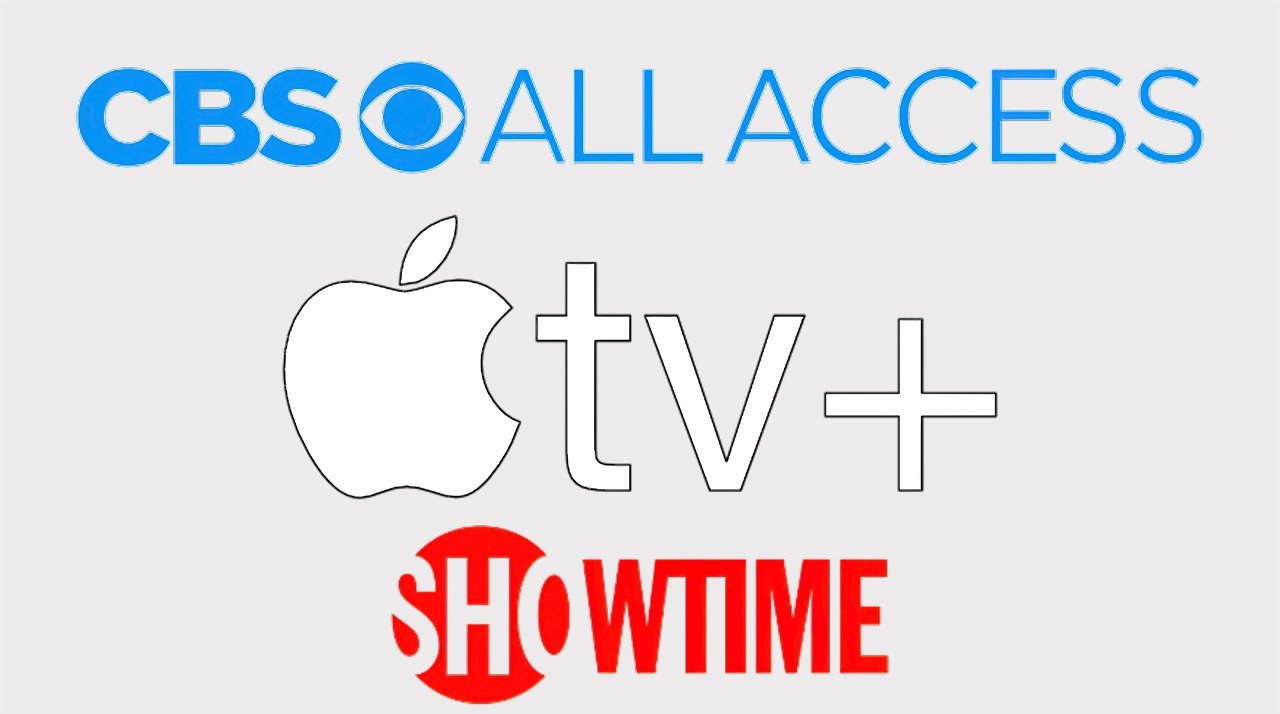 Apple announced a separate bundle deal for Apple TV+ subscribers in mid-August. The bundle offers CBS All Access and Showtime in a single package for $9.99 per month.
CBS All Access by itself is $9.99 per month, and Showtime is $10.99 per month, so this bundle is set to save users $10.99 per month. The bundle is available now to anyone who already has an Apple TV+ subscription, but it is unknown if this is a long term deal or limited time price.
This bundle and Apple One will work together fine but will be an added expense outside of the services bundle.
Apple One Review
AppleInsider has published reviews, hands-ons, and features covering the Apple services that are part of Apple One. We rounded up some of the highlights below.
Apple One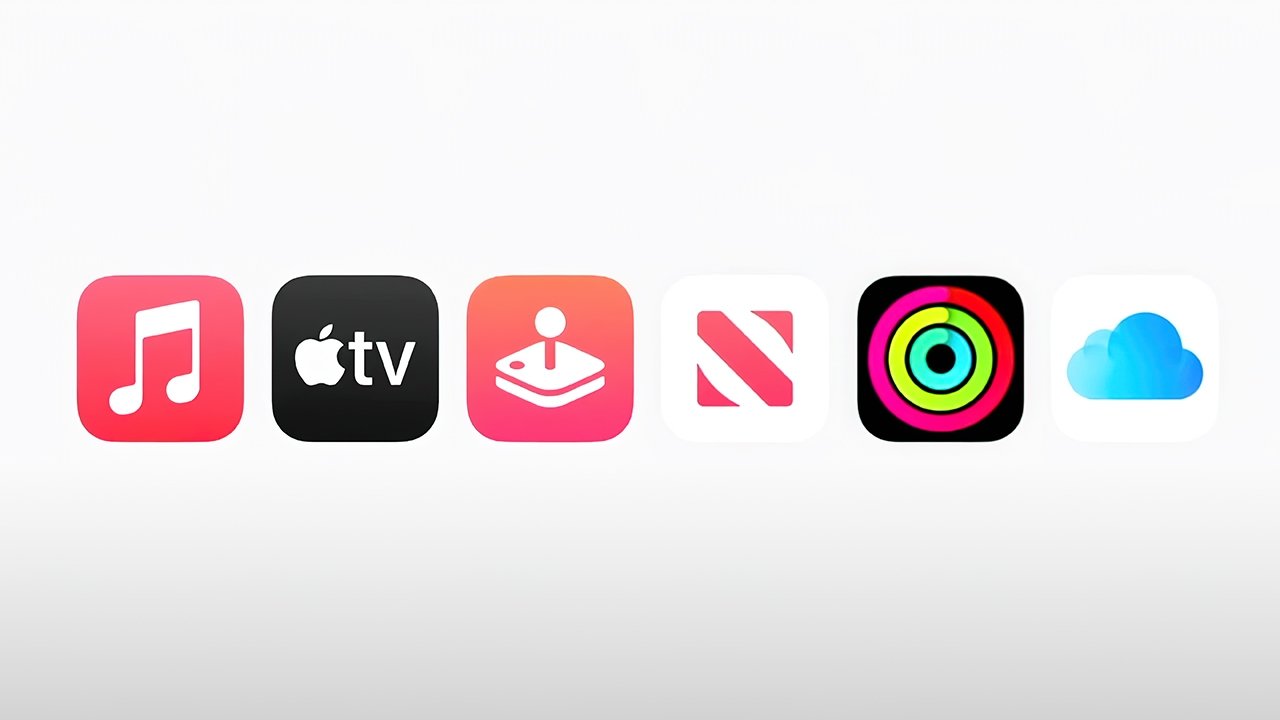 When it launched in late 2020, we broke down the savings for Apple One subscribers.
"The individual Apple One tier, with about $6 of monthly saving, may make sense for users who needed an excuse to try Apple's other services. But Apple One really shines in the family options.
"Most of Apple's services, with the exception of Apple Music, offer family sharing with up to five other family members. But for Apple-centric families who already subscribe to the company's various services, that $8-a-month savings is going to add up. Especially since some of Apple's services, like the Apple Music Family Plan, aren't available as annual purchases.
"Although the most expensive tier, Premier unlocks Apple's newest fitness service and only costs $29.95 a month.
"Apple's fitness service is still new (it isn't even out yet), but it could gradually become a serious contended in the wellness space. Compared to existing subscriptions, like Peloton's $39-a-month All Access Membership, it's also significantly cheaper.
"If you're an Apple Card holder, then you could stand to save even more money with 3% Daily Cash back. For example, 3% of $29.95 for Premier works out to be about .90 cents a month, or savings of more than $10 a year.
"Put another way, whether Apple One is going to save you any money depends on what Apple subscriptions you keep active. If you already pay for all of Apple's services individually, then that $300 a year is significant."
Apple Music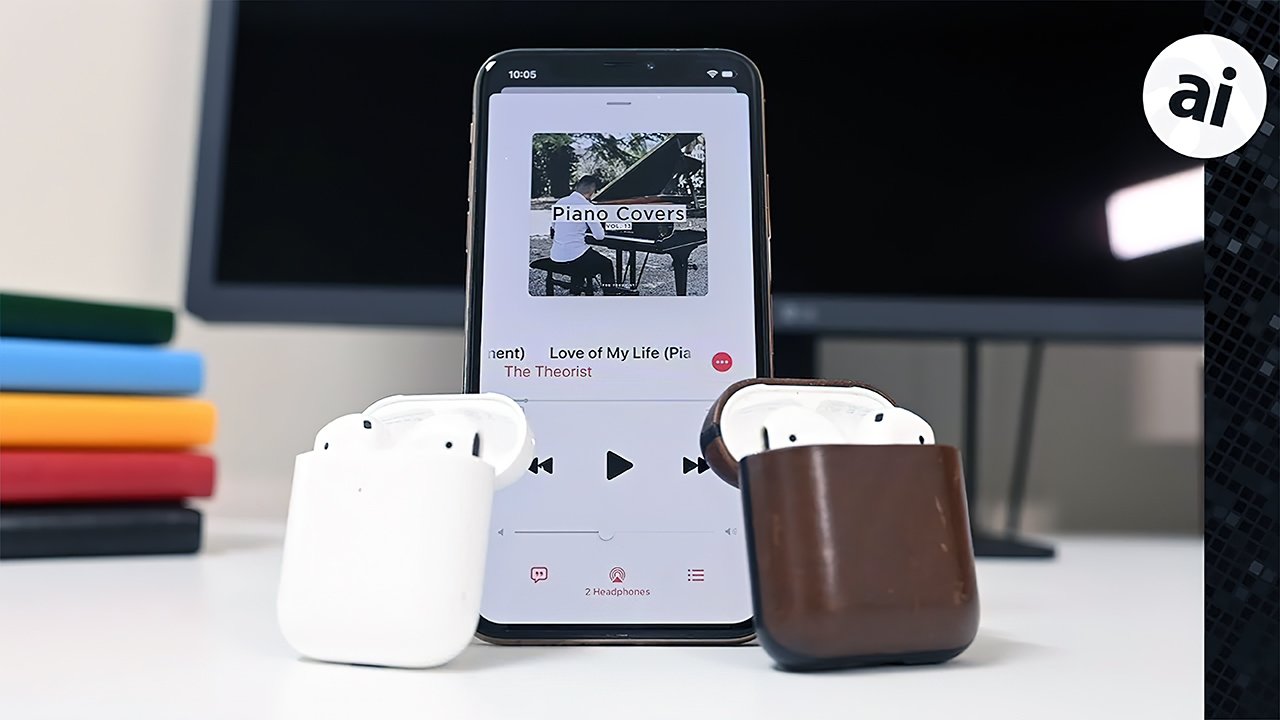 In our 2015 coverage of Apple Music's launch, we were impressed with its potential. It's part of all Apple One bundles.
"In its promotional material, Apple touts access to over 30 million songs, roughly equivalent to Spotify's catalog. With the substantial sway of iTunes, however, Apple might be able to offer content unavailable to competing services. The company is reportedly still in talks to bring on more record labels, but negotiations have been trying for both sides.
"With iTunes at its heart, the My Music section combines songs from users' existing collections, including previously purchased iTunes tracks and ripped CDs, alongside offerings from the Apple Music library.
"Playlist creation is supported, as are downloads from Apple Music's catalog. Apple will reportedly allow paying members to download up to 100,000 songs for offline listening. Compared to other services, Apple Music offers a bit more flexibility over track lists as users are able to rearrange song playback order on the fly.
"Apple incorporated an intelligent search engine to parse through this massive library. For example, searches for artists, albums and tracks will return results from both My Music and Apple Music. An integrated discovery feature surfaces trending search terms from other Apple Music users.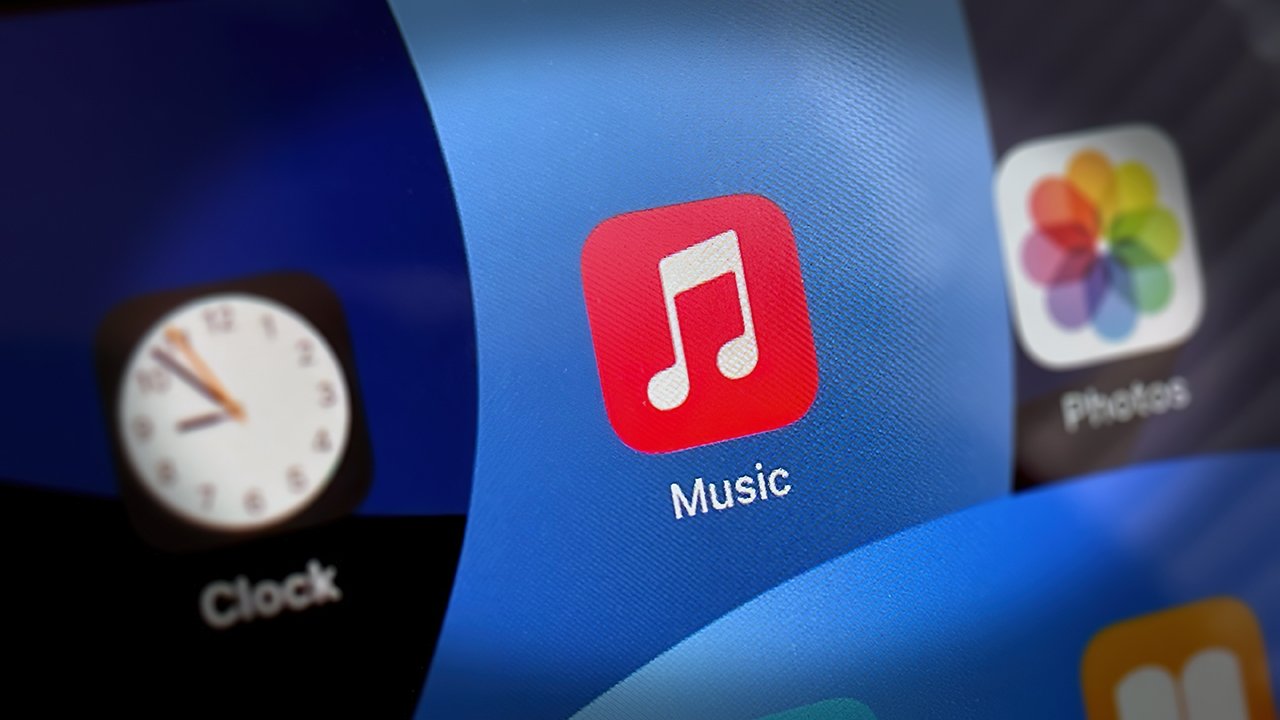 "Apple of course built in deep support for its Siri virtual assistant. For example, Siri accepts commands for playlist, song and genre playback, and is capable of processing and returning results for highly specific requests like 'Play the top charting song of 1990' or 'Play the best Aphex Twin song.'
"Music curation comes to the fore with 'For You,' a feature previewed onstage at WWDC that offers song suggestions based on user preferences. An amalgamation of human curation and an algorithm-based recommendation engine, For You is a take on a Beats Music song discovery feature.
"Using a bubble-like interface, listeners select liked and disliked genres and artists to build a personal taste database. The system then weighs preferences based on metadata assigned to artists — as well as data collected from iTunes purchases and users' personal libraries — and surfaces appropriate playlists curated by human experts. For You suggestions also include individual songs and albums that can be added to saved playlists.
"Preset playlists are also available from a number of sources, including Rolling Stone, Pitchfork, The Grand Ole Opry and more. Apple Music editors also contribute their own playlist picks.
"Apple Music continues to refine suggestions in the background by keeping track of songs a user plays, and how often they play them. Results also help inform what tracks show up in the 'New Music' section."
Apple Arcade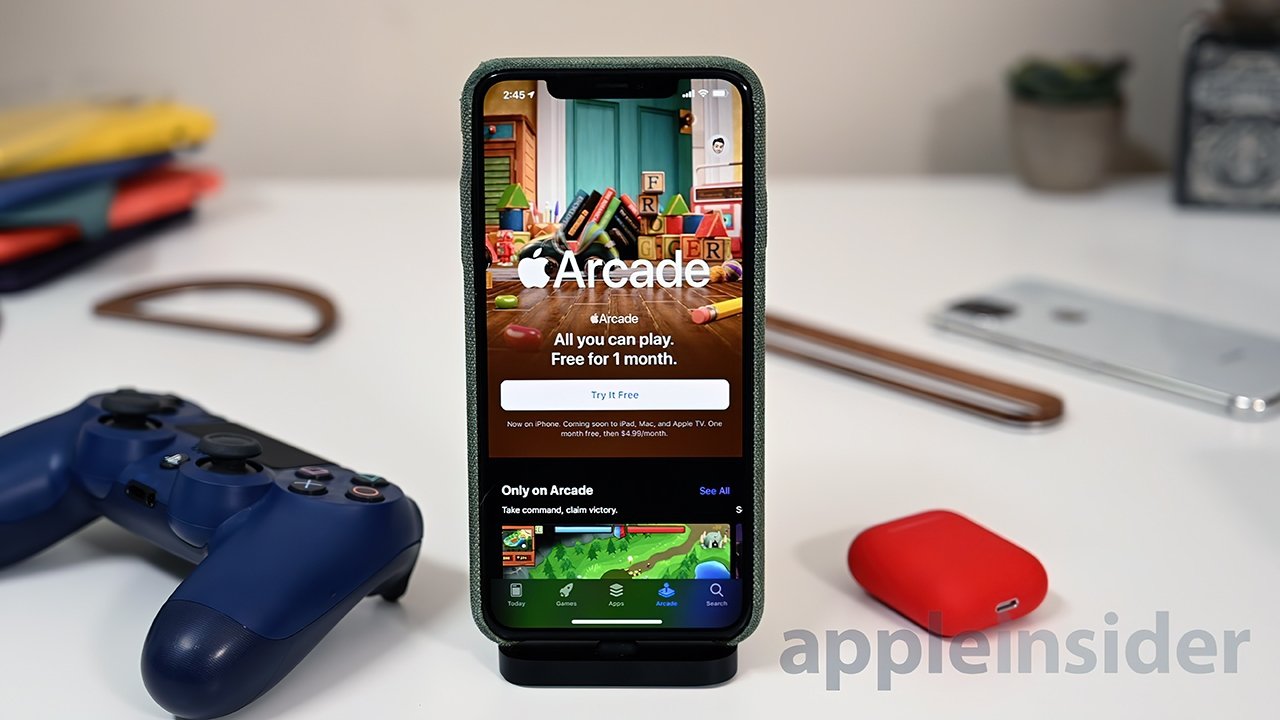 We also went hands-on with Apple Arcade in 2019. Apple Arcade is included in the Family and Premier bundles.
"There are many games available on Apple Arcade, spanning in-depth platformers, racing titles, puzzles, and much more.
"The list of titles is quite impressive out of the gate, and we've only had a bit of time so far to start playing but we already have several favorites including Where Cards Fall, Oceanhorn 2, Hot Lava, Lego Brawls, Frogger, and Skate City.
"Where Cards Fall, from developers of the outstanding Alto's series, is wonderful with stunning audio, beautiful visuals, and stimulating gameplay. We've been waiting for this title for quite a while and we're excited to get playing.
"We also tried out the Frogger title that Apple demonstrated on-stage and it had much more depth than we originally expected. It is abundantly clear that these games are not shallow offshoots, but many are very robust and will provide hours upon hours of playtime.
"Oceanhorn 2 — which feels very Breath of the Wild-inspired — was great while using a PS4 controller and we can't wait to get this up on our Apple TV to play on a larger screen.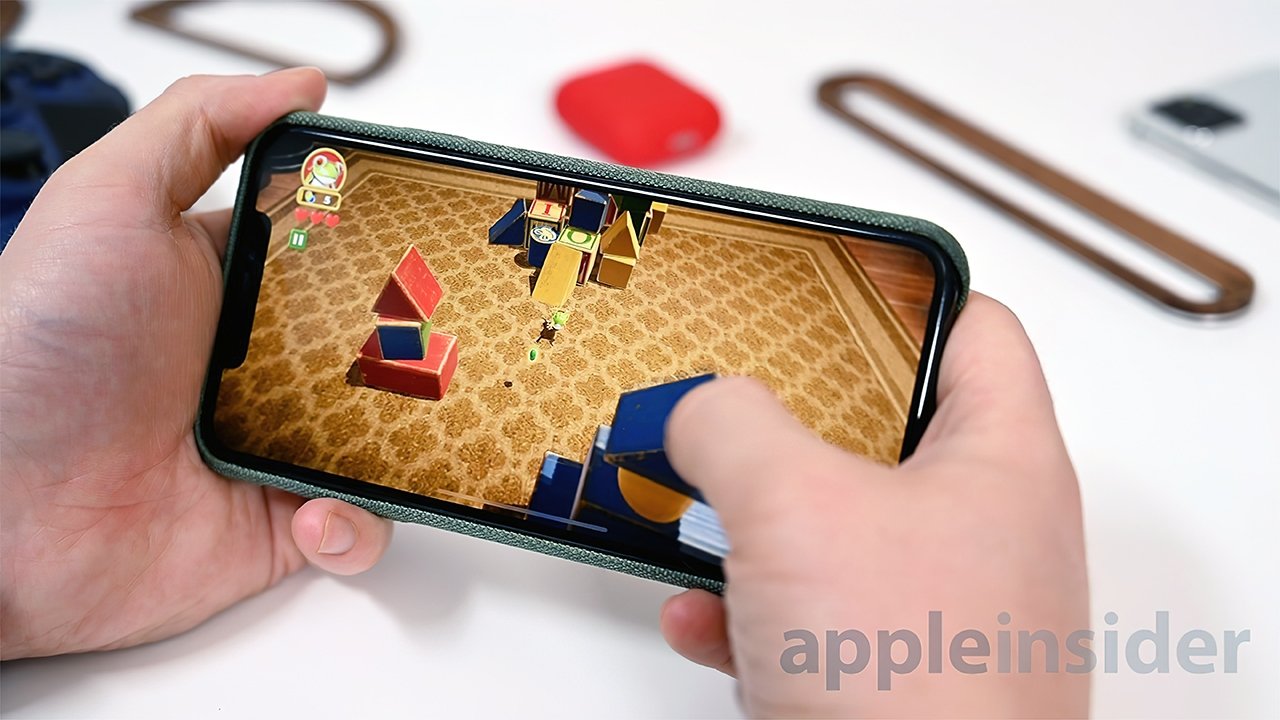 "Hot Lava was a new title we hadn't heard of before Apple Arcade but was very clever, retro feeling, and sharp. It takes the childhood game of "the floor is lava" and makes it into a full digital game. The sense of humor feels very on-point and something we'd keep playing.
"We aren't going to review every title in Apple Arcade here, or probably ever, but simply-put there are a lot of games and almost everything we downloaded was well-done and fun. Of course, there are going to be titles that don't appeal to everyone but Apple has done a good job of appealing to a wide variety of gamers.
"The games also take advantage of Apple's hardware and software. All save game and score data is stored on iCloud and moved between devices, support for MFi controllers including PS4 and Xbox One controllers is baked in with good multi-touch control, and the Taptic engine rumbles appropriately with physical feedback. Apple has executed unique integrations, like utilizing the Apple TV as a scoreboard with players in the same room on different iPhones."
Apple TV+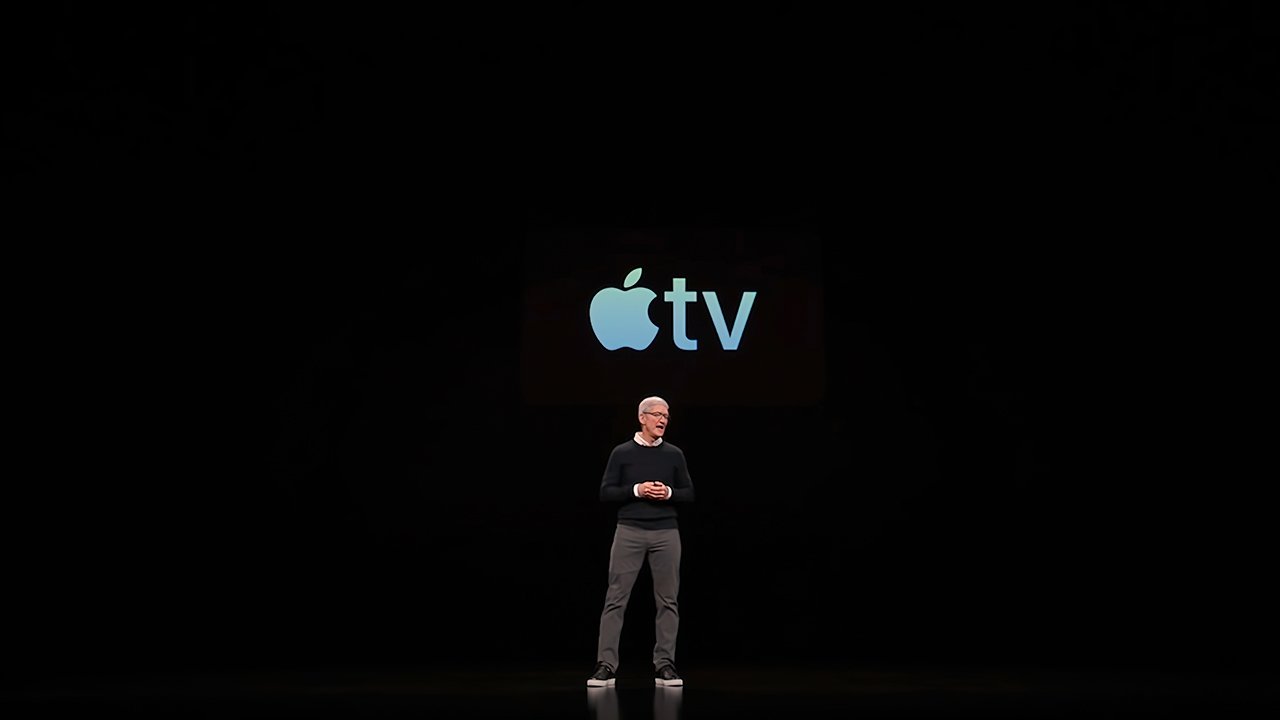 At its six-month anniversary, we did a deep-dive on the content and presentation in Apple TV+.
"On November 1, 2019 Apple finally launched its long-in-the-works Apple TV+ streaming service. In the buildup, the company had spent billions of dollars, engaged the services of a long list of A-list performers and filmmakers, and put forth massive advertising efforts, in order to play in the burgeoning field of streaming TV. The launch represented the huge part of Apple's growing emphasis on Services.
"Six months after launch, Apple can point to some undeniable creative successes on the service, including some shows that were critically acclaimed, and one that won some awards.
"But Apple TV+ has not yet managed to come up with a massive, talked-about, culture-grabbing hit, the kind of show that would occasion the addition of thousands of subscribers, let alone the proliferation of online memes. At about the same time, Disney+ had The Mandalorian, while Netflix had Tiger King.
"And of course, there's no way Apple could have known that just months into its launch of the service, circumstances would require the majority of households, in most of the countries in which it operates, to stay home at all times, leading to an explosion in the use of streaming services.
"Apple's big bet, out of the starting gate, was The Morning Show, with its A-list cast and gravitas-heavy subject matter. While the show got out off to a slow start creatively, possibly due in part to behind-the-scenes turmoil, it improved greatly throughout its season.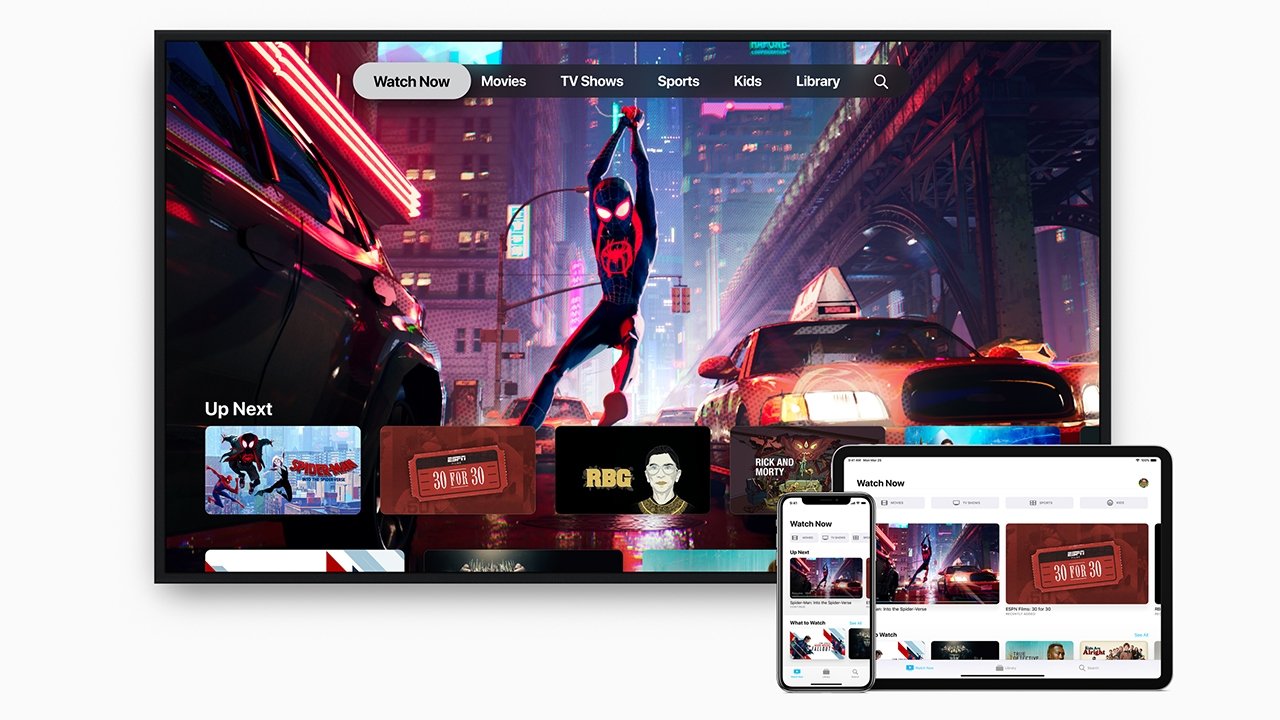 "The Morning Show won two Screen Actors Guild awards, for Jennifer Aniston and Billy Crudup, and was nominated for a Golden Globe for Best Dramatic Series.
"However, The Morning Show didn't win at the Globes, and of the prestige TV projects Reese Witherspoon has appeared in within the last 18 months, it appeared to make less of a cultural impact than either Big Little Lies or Little Fires Everywhere. No other Apple shows have gotten awards nominations, although most of them were released outside of last year's eligibility window.
"Another show at launch, Dickinson, gained positive reviews and appeared to land well with fans of its young star, Hailee Steinfeld. And while both were renewed, neither For All Mankind or See was any kind of phenomenon while Servant, which debuted in late November, seemed to have barely made a blip.
"Of shows that arrived later, Mythic Quest: Raven's Banquet was a consistently funny and surprising sitcom, while Little America was an often-affecting anthology series about American immigrant stories. Home After Dark, Truth Be Told and Defending Jacob had their moments as well, while Trying, which debuts May 1, is funny and charming.
"As for Amazing Stories, it only ran for five episodes — fewer than expected when it was first announced — and has notably not received a renewal.
"Of Apple's movies and other special programming, Beastie Boys Story was exactly the type of energetic, music-centric show that Apple should be pursuing more of, while Visible: Out on Television was an expertly-assembled look at the history of LGBT people on television.
"The movie The Banker, while a fine film, had its original release scuttled after sexual abuse allegations against one of its producers, with coronavirus canceling its brief theatrical release. The film finally arrived, mostly to indifference, in March.
"Apple TV+ has made more good shows than bad, but certainly nothing that can be considered a cultural phenomenon.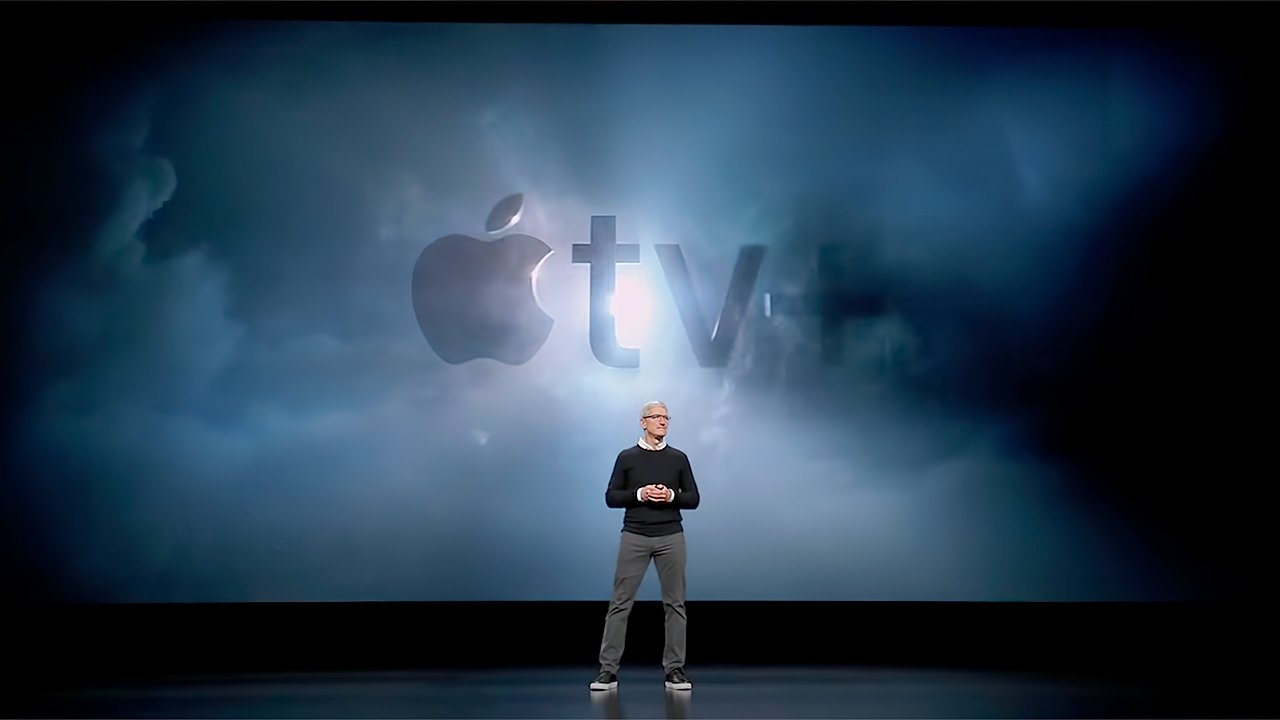 "Tim Cook, without citing numbers, called Apple TV+ 'a rousing success' in a January interview with Reuters, also stating that the service's performance was "very strong, both the people that are getting it in the bundle and the people that are paying for it that haven't bought a new device."
"As of January, Apple TV+ had an estimated 34 million subscribers, according to Ampere Analysis, although the 'vast majority' of that estimated number was enjoying the free year that comes with the purchase of an Apple device. Disney+, which launched shortly after Apple TV+, crossed the 50 million subscriber mark in April, although that was three months later, after the start of the pandemic, and based on an officially released number.
"Analyst Toni Sacconaghi of Bernstein, per Financial Post, suggested in a February note that the new service was 'failing to resonate with customers, perhaps due to its limited content offerings.'
"Research firm Antenna, as cited by Forbes, measured that every one of the major streaming services saw an increase in signups in the early days of the pandemic in the U.S. in March. However, Antenna also found that Apple TV+ posted a gain of 10 percent, which was the smallest of the services included.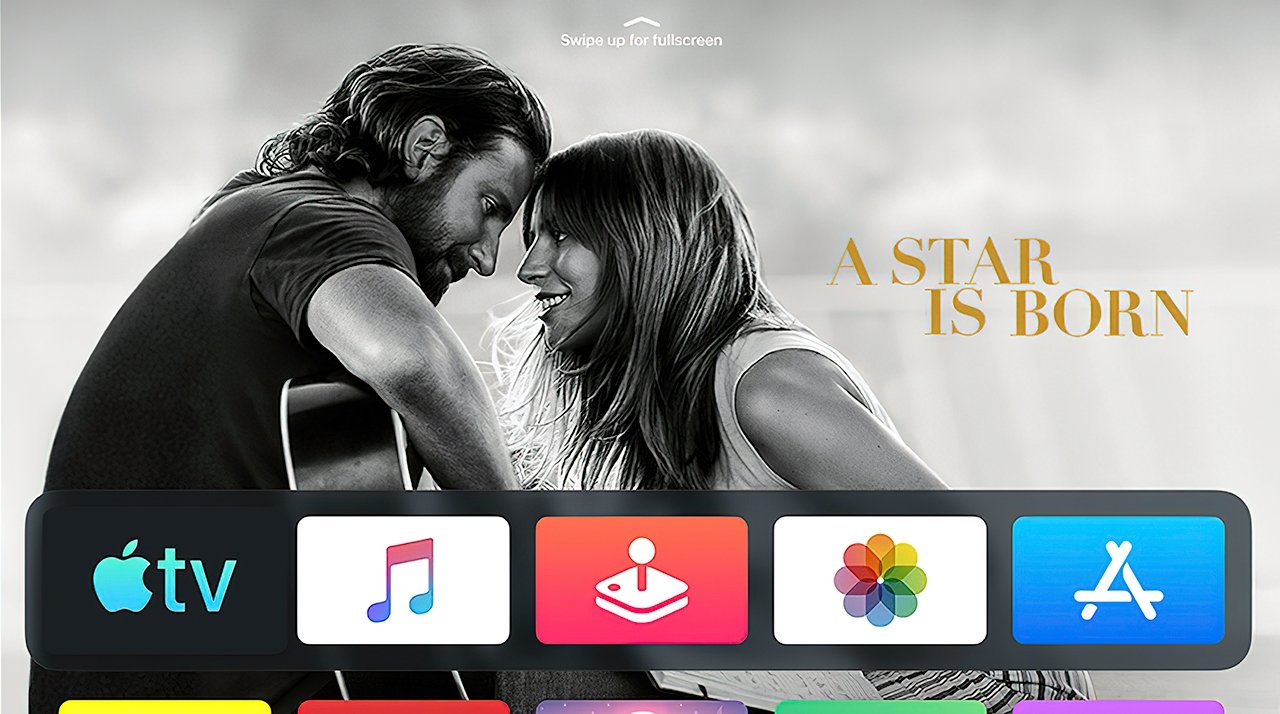 "Apple has continued to dedicate massive financial resources to the venture, and there's no indication that Tim Cook or any other top executive has lost any faith in the project.
"And, it can wait. It has the financial resources to just keep producing shows without a tangible return for years, if not decades.
"Apple has clearly had a mixed start to its original streaming efforts, without any kind of massive hit in the first six months. But Apple TV+ does maintain the advantages of money and stability, as well as what looks like the firm support of the company's leadership.
"We're very early in the streaming wars, and there's a good chance the landscape will look completely different a year from now, no matter what happens with coronavirus. And the longer Apple keeps making new content, the more likely the company is to find that breakthrough show or movie."
Apple Fitness+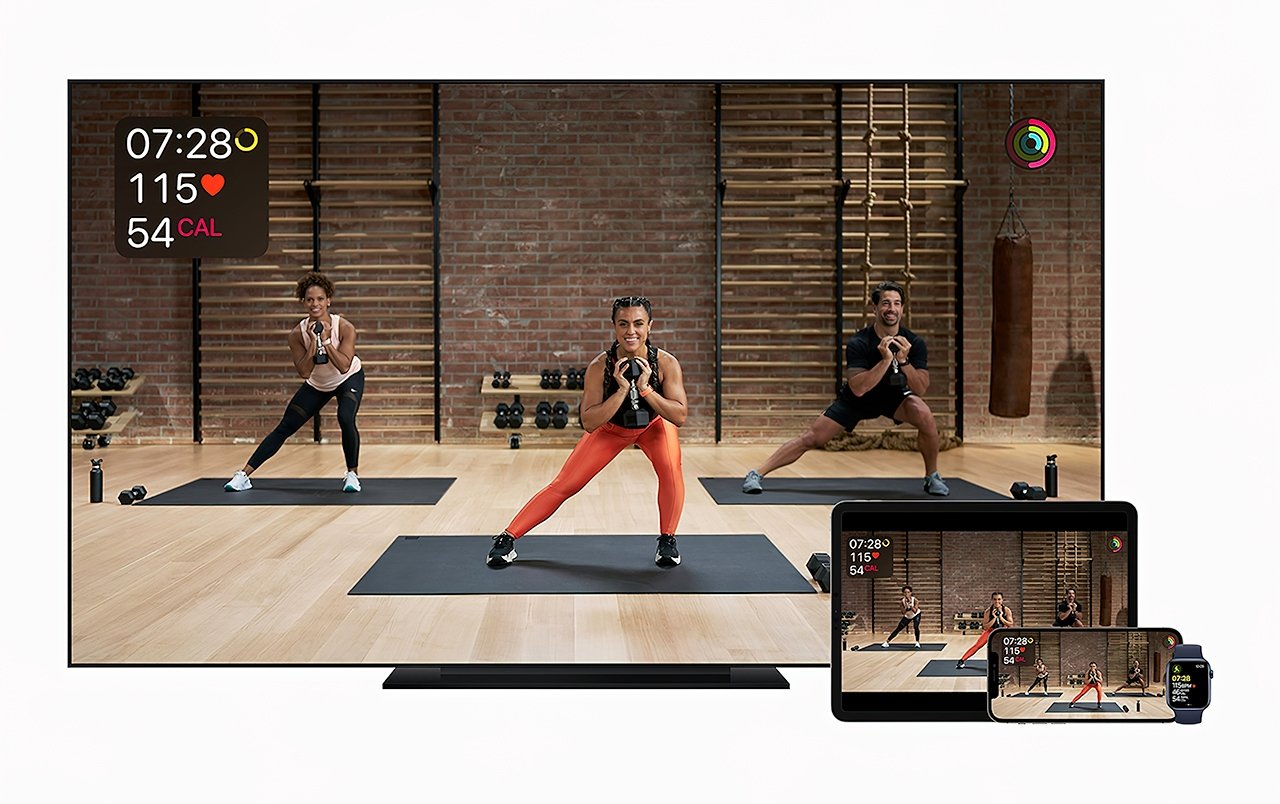 We took a look at the Apple Fitness+ feature list soon after its announcement. It's included in the Apple One Premier plan.
"Launched during the 'Time Flies' event, Apple Fitness+ allows customers equipped with an Apple Watch and another Apple device with a screen to perform guided workouts. Displaying a workout on an iPhone, iPad, or via the Apple TV, the app monitors the user's workout via sensors on the Apple Watch.
"Apple's trainers provide a series of studio workout videos on a weekly basis, covering a wide variety of workout types, including HIIT, Yoga, and Strength Training.
"Data from the Apple Watch appears on the screen as an overlay, so users will be able to keep track of their progress without needing to look at the Apple Watch. This includes notifications for reaching fitness goals on their rings.
"The data from the Apple Watch is used to ensure the user is keeping to the current workout, such as making sure the user isn't moving too fast or too slow.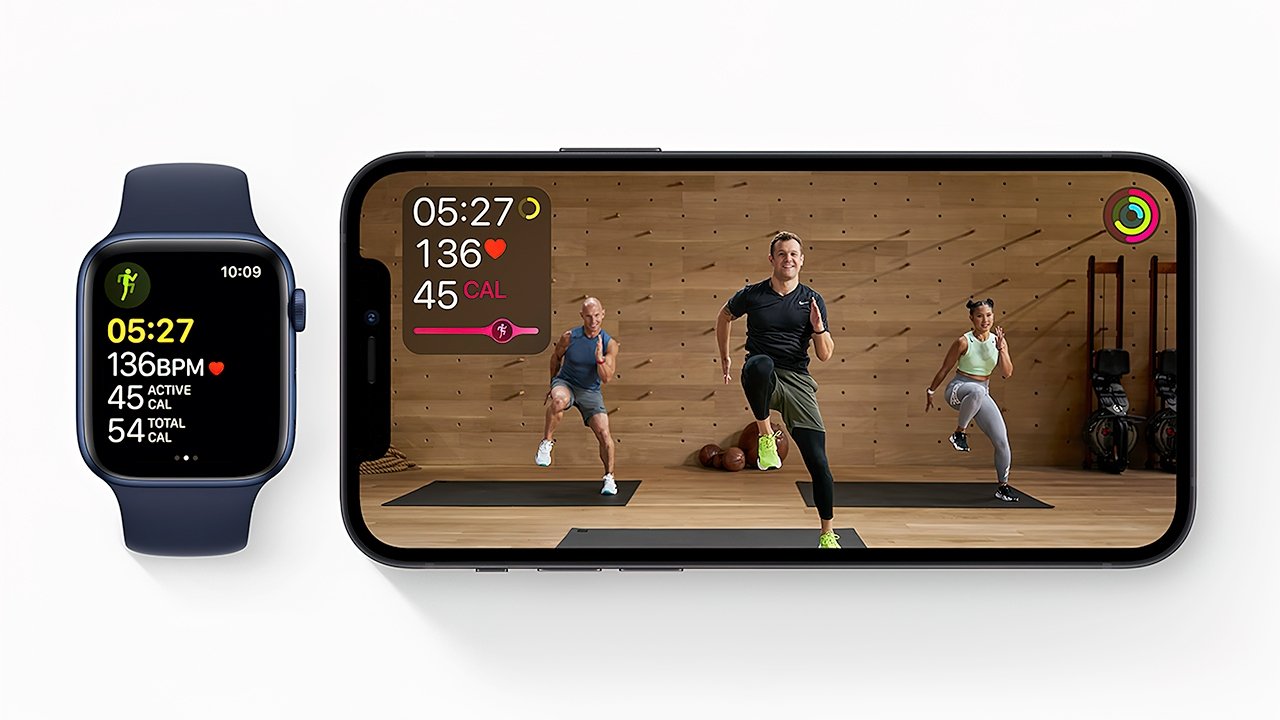 "Fitness+ uses a custom recommendation engine that accounts for previously completed workouts. It then suggests new options that match what a user prefers or suggest a different workout to help maintain a balanced routine. Fitness+ users will also be able to take advantage of an intuitive filtering tool to choose a routine based on workout type, trainer, duration, or music.
"Users who also subscribe to Apple Music will be able to save Fitness+ workout playlists for listening to later.
"Priced at $9.99 per month, or $79.99 per year, with a 30 day free trial for anyone to try. Those who buy a new Apple Watch Series 3 or later, starting on September 15, 2020, get three months of Fitness+ for free.
"Fitness+ requires a user to be wearing an Apple Watch Series 3 or newer, and can be shared with up to five other people in Family Sharing for no additional cost. It is also available to use as part of the new Apple One subscription."