iPhone SE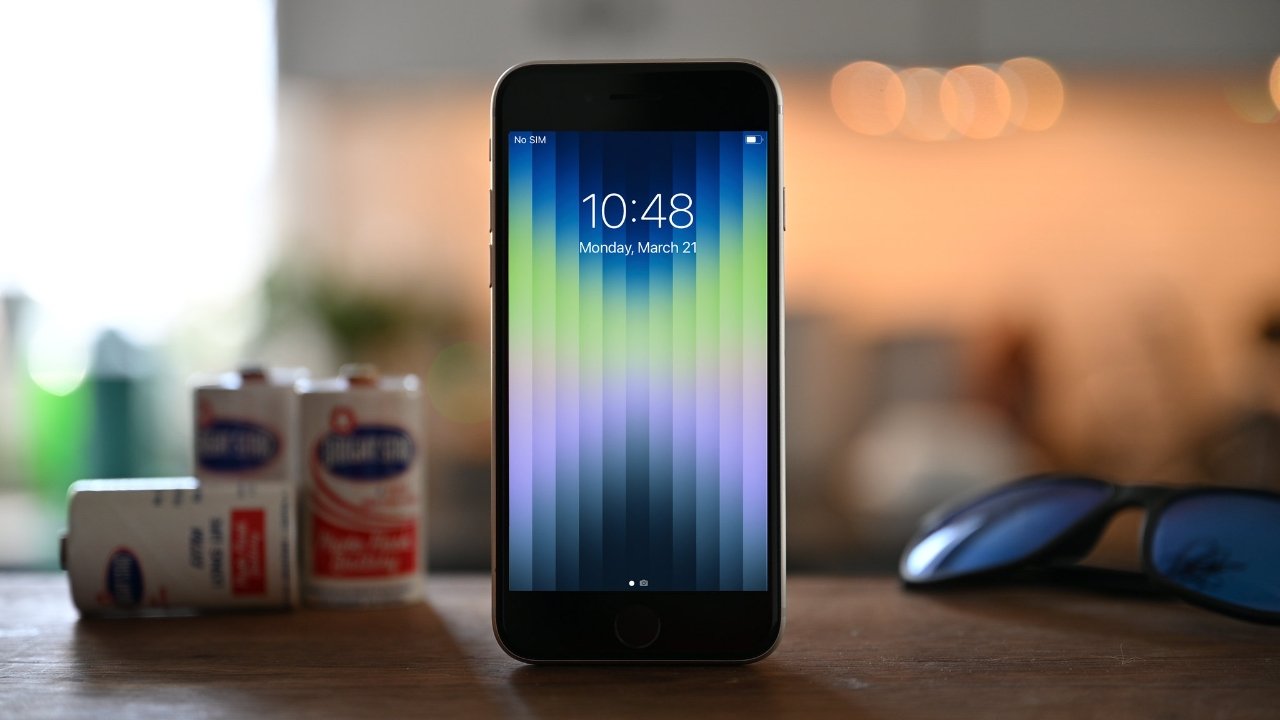 Apple announced the iPhone SE (second generation) in April 2020 to act as the new budget iPhone. It has 4K video recording capabilities, a 7MP selfie camera, wireless charging, and an A13 chipset, and is available in three colors. This phone completely replaces the iPhone 8, offering great specs for its cheap price.
● 4.7-inch screen
● Black, white, and (RED) colors
● Touch ID
● A13 chipset
● 12MP rear camera
● 7MP Selfie camera
● Starts at $399
---
Apple rarely goes for the budget side of a product line, but it always comes with some surprises when it does. The 2020 iPhone SE is everything you'd expect in an Apple flagship, packed into a classic design.
The budget iPhone has never been more enticing with Touch ID, 4K video recording, an A13 processor, and a 4.7-inch display. For users who want a great deal or are not ready to move to Face ID and no Home button, the iPhone SE is for you.
iPhone SE Plus Rumors
Since the new iPhone SE released in 2020 with the iPhone 8 design rumors suggested Apple would release the "Plus" model in the near future. The new model would likely retain the iPhone 8 Plus design with a new chipset and no other changes.
Rumors for the device have been few and far between, bringing into question if such a device exists beyond speculation. Apple released the iPhone 12 mini in fall 2020 at $650, so an "iPhone SE Plus" could still fit snugly into the $499 price bracket. A large-screened budget iPhone could spark even more demand than the iPhone 12 mini, which has seen a lukewarm response so far.
iPhone SE (second generation) Features
At first, Apple made customers believe that "SE" meant "small" by releasing the first model as a return to the small size class. After the second-generation model released in 2020, Apple showed that it meant "budget." The device takes on the older design of previous models with specs similar to 2019 flagships.
Design
There is nothing remarkable about the budget iPhone design, but for good reason. It is built to look like the iPhone 8, which had a similar design to the iPhone 6. Users who do not want Face ID now have a modern option without too much compromise.
By keeping the aluminum frame with glass front and back panels, Touch ID, and camera system, Apple was able to keep the price low. One of Apple's strengths is its supply chain, which drives component prices down the longer a form factor is produced. This device line could be the last with the classic iPhone design paradigm.
Apple's website lists that only cases made for the iPhone SE are compatible, but iPhone 7 and iPhone 8 cases will fit fine. The only awkward fit would be cases with a cutout for the Apple logo, as the company moved its branding icon farther down the back of the iPhone SE.
The phone ships in three colors: white, black, and red. Regardless of what you choose, you will have a black glass on the front of the phone. In the iPhone 6 through iPhone 8, the white, gold, and rose gold variants had white fronts. Apple's shift to all-black fronts regardless of back color is likely a continuation of the design trend from Face ID-equipped iPhones.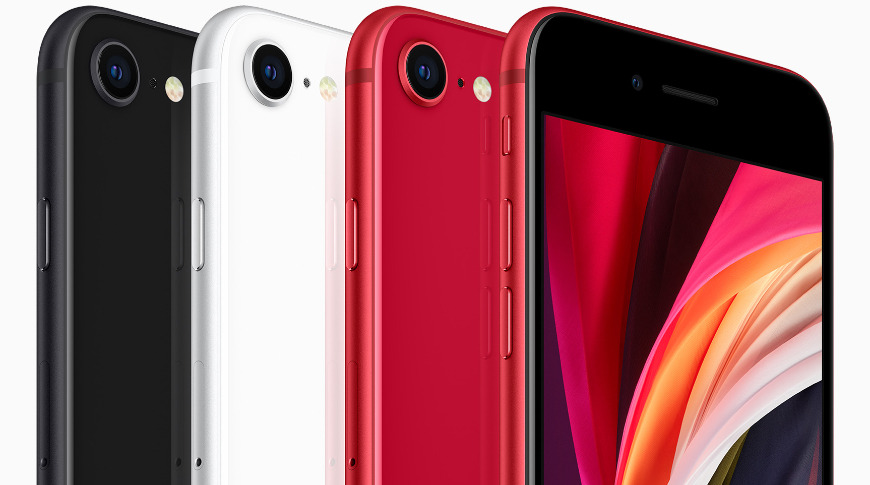 A teardown of the budget iPhone revealed an almost identical configuration to the iPhone 8. Component locations were similar, and could even be moved between the cases without issue. The only notable difference is the label distinguishing the A11 and A13 chipset. A second teardown confirmed that some parts are interchangeable between the old and new devices.
Display
The 4.7-inch Retina HD display makes a return with True Tone and Night Shift built-in. It has the same 326ppi density as the XR, so the screen should look identical to the iPhone XR.
The P3 color gamut means HDR content can be displayed on-screen with no issue, and Apple supports the latest codecs in the iTunes Store, including HDR10 and Dolby Vision.
Despite having a lower resolution than competing smartphones, the image remains crisp and clear due to the high pixel density. Viewing video at 1080p will not be noticeably different from viewing the same video on high-resolution devices.
Chipset
Apple used the A13 Bionic chip from the iPhone 11 in the iPhone SE, meaning you get all the computational power of a flagship smartphone in a device that costs half as much. This includes exporting a video edit, playing games from Apple Arcade, and using an Augmented Reality app, all of which are faster and smoother because of the chip.
Even as a budget device, running the latest chipset means you get around five years of iOS updates. Apple's competitors cannot offer the same power or longevity at this price point, and most cannot compete at their high end with this budget iPhone's processing power.
Apple has been flexing its strength with its custom Apple Silicon. The company is so confident in its processors that it has shifted the Mac lineup to Apple-made M1 processors. Products like the budget-conscious iPhone benefit from the power and the lower cost of custom processors.
Camera
The front-facing camera is 7MP, which will record in 1080p at 30 FPS. Even without a Face ID sensor for depth-sensing, you can take portrait selfies using advanced algorithms.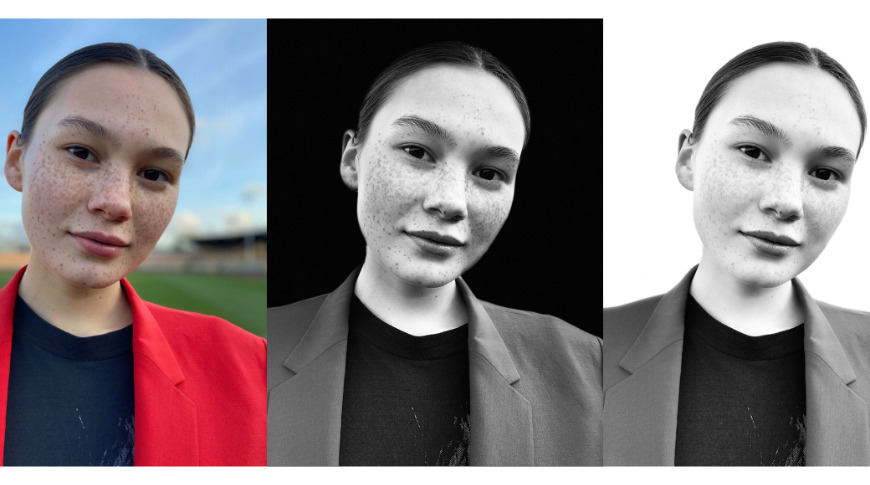 The rear camera is the same module as the iPhone 8, meaning you can take 4K video and capture 12MP photos. While night mode requires newer device sensors, you can still use other new software like QuickTake video. Portrait mode works here too with the same options for lighting effects and depth control.
Unique to this iPhone is a new portrait mode system that relies entirely on machine learning. It is called "Single Image Monocular Depth Estimation," using the power of the A13 to process image depth maps entirely on the device. This is a significant step in Apple's photography initiatives and will likely lead to vast improvements in its more advanced camera systems.
Wireless capabilities
This device continues Apple's trend of adding dual-SIM support to all of its phones. This means you can have multiple phone numbers attached to the same device, whether for business or travel.
Even though it is a budget model, you'll still get WiFi 6 and Bluetooth 5.0. The LTE antenna is more reliable and robust than pre-2019 devices too, meaning if you're coming from an iPhone 8, you'll still get up to 60% better cellular speeds.
Further examination of the specs shows that there is no Ultra-wide-band chip in this device. That makes two devices released in 2020 without the chip, also including the iPad Pro, opening the question over the usefulness of the chip if it is not ubiquitous. Even the diminutive HomePod mini shipped with UWB enabled, showing the feature is not reserved for premium products.
Specs compared
| | 2020 iPhone SE | iPhone 8 |
| --- | --- | --- |
| Year | 2020 | 2017 |
| Base price | $399 | $449 |
| Colors | White, Black, PRODUCT(RED) | Space Gray, Silver, Gold (also PRODUCT(RED) at times) |
| Capacity | 64GB, 128GB, 256GB | 64GB, 128GB |
| Screen | 4.7-inch Retina HD 1334x740 at 326ppi | 4.7-inch Retina HD 1334x740 at 326ppi |
| Wireless charging | Yes | Yes |
| Wi-Fi 6 | Yes | No |
| Brightness | 625 nits | 625 nits |
| Dimensions | 5.45 inches (138.4mm) by 2.65 inches (67.4mm) by 0.29 inch (7.3mm) | 5.45 inches (138.4mm) by 2.65 inches (67.4mm) by 0.29 inch (7.3mm) |
| Rear cameras | Single 12MP Wide | Single 12MP Wide |
| Front camera | 7MP FaceTime HD with 1080p video at 30fps | 7MP FaceTime HD with 1080p video at 30fps |
| Biometrics | Touch ID | Touch ID |
| Processor | A13 Bionic | A11 Bionic with Neural Engine |
| Battery life | Video playback up to 13 hours | Video playback up to 14 hours |
| Fast Charging Capable | Yes, charge to 50% in 30 minutes | Yes, charge to 50% in 30 minutes |
| Water-resistance | To a depth of 1 meter for up to 30 minutes | To a depth of 1 meter for up to 30 minutes |
Review
Rating: 4.5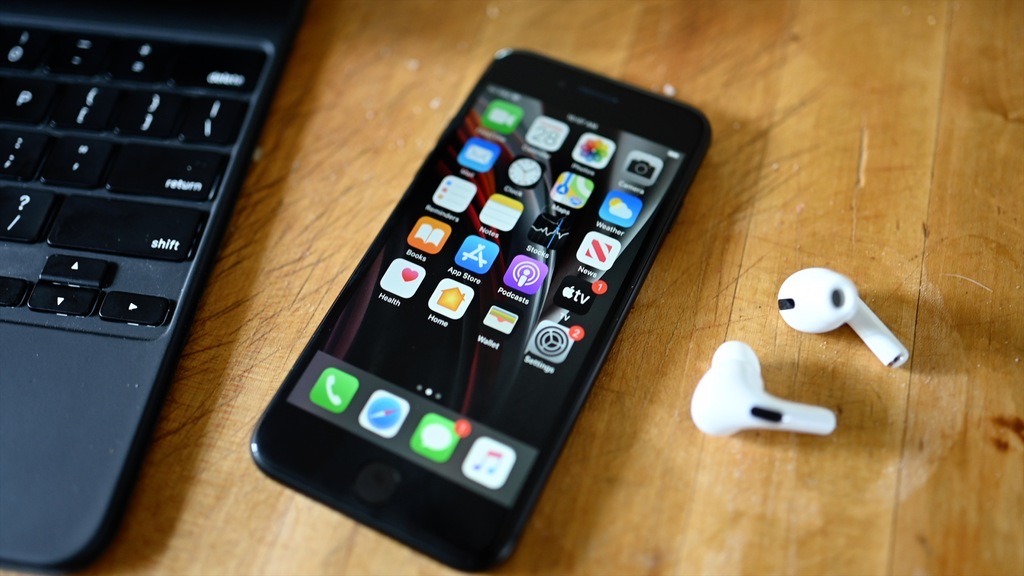 We liked the low price for modern specs in a classic design. It acts as an inexpensive gateway to Apple's services and provides a great app and camera experience.
Despite not being the best at anything in particular, this device is able to perform well in every category without adding undue cost or complexity. The iPhone SE is compelling enough that some theorize it has driven potential customers away from the iPhone 12 mini to the cheaper device.
The new iPhone SE is the best iPhone Apple could make and sell for $399. Apple will sell millions of them not just in the US, but in markets otherwise constrained by a $650+ lowest-end iPhone also bearing the company's fastest processor. And, it will be supported by Apple for years to come.
Pros
Powerful A13 Bionic processor
Camera is great and aided by iOS 13
Portrait mode looks great for a single lens setup
Wi-Fi 6 support
Wireless charging support
Great size that isn't too big or too small
Sleek iPhone 8 body
Cons
Only 2x2 MIMO for LTE
Limited to a single wide-angle camera
Haptic Touch has limitations
Battery life is only OK
Release and reception
Years of rumors surrounding a new budget iPhone circulated before anything concrete emerged from Apple. From calling it the elusive "iPhone 9" to speculating over Face ID vs Touch ID, the rumor cycle was varied and long for this device. Speculation about such a product began in 2017, only a year after the first iPhone SE was launched.
Ming-Chi Kuo had the whole device pinned down back in October 2019, with the price, colors, and storage all accurately noted for investors.
Leaks surrounding the actual product began ramping up in early 2020, with Apple even leaking the name of the product on its website. Ultimately the release was still somewhat a surprise, given the modern A13 chipset and low entry price.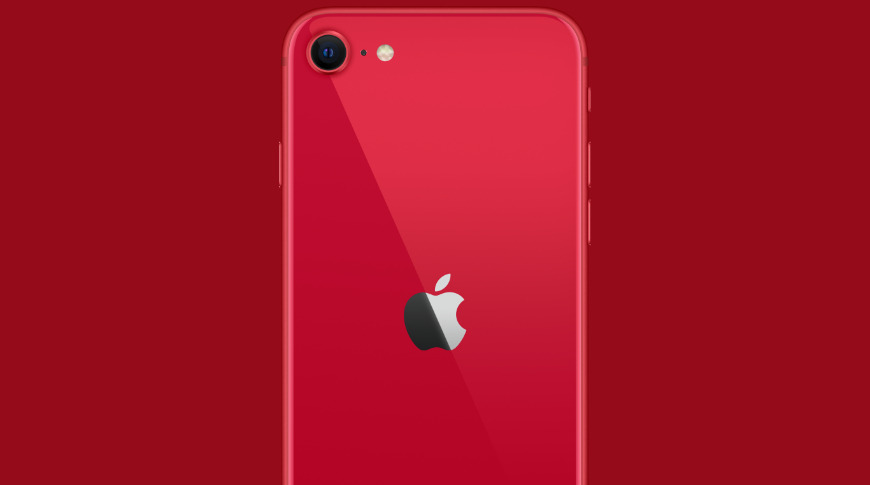 One thing that makes the iPhone SE special is that its release took place in the middle of the coronavirus pandemic. To mark its significance, Apple is donating a portion of what is earned from sales of the (PRODUCT)RED model directly to the Global COVID-19 Relief Fund.
iPhone SE (first generation)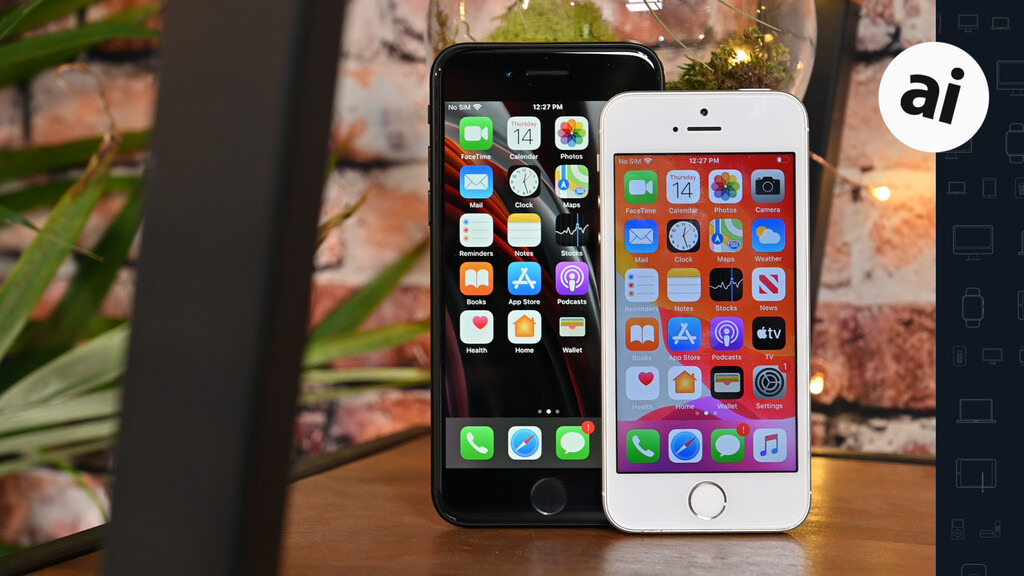 Apple introduced the original iPhone SE in 2016 as the company's first attempt at a budget iPhone. Its design mimicked that of the iPhone 5s but had some bells and whistles thrown in.
The flat sides, 4-inch display, and button-on-the-top design were some of the most all-time popular iPhone designs. As the iPhone 5s aged, people began to worry that there would be no successor, and everyone would be forced into the new soap-bar iPhone design of the iPhone 6 and later.
Apple finally revealed the iPhone SE, with modern chipsets and a 12MP camera, in March 2016. It launched with 16GB of internal storage at $399, and 64GB at $499.
The revamped handset also included better LTE coverage and "Hey Siri" support.
The following year, Apple upgraded the base storage to 32GB and bumped the second tier to 128GB for the same prices.
The device was discontinued in 2018, with new models still for sale on clearance into 2019. Since the storage update in 2017, rumors circulated about a refreshed iPhone SE, which finally came to fruition in April 2020.
iPhone SE Pricing
The iPhone SE starts at $399 with 64GB of internal storage. You can get 128GB or 256GB of storage for $449 or $549, respectively. Apple is also offering trade-in options that can reduce the cost to as little as $229. The iPhone upgrade program brings the cost down to as little as $16.62 per month.