M1X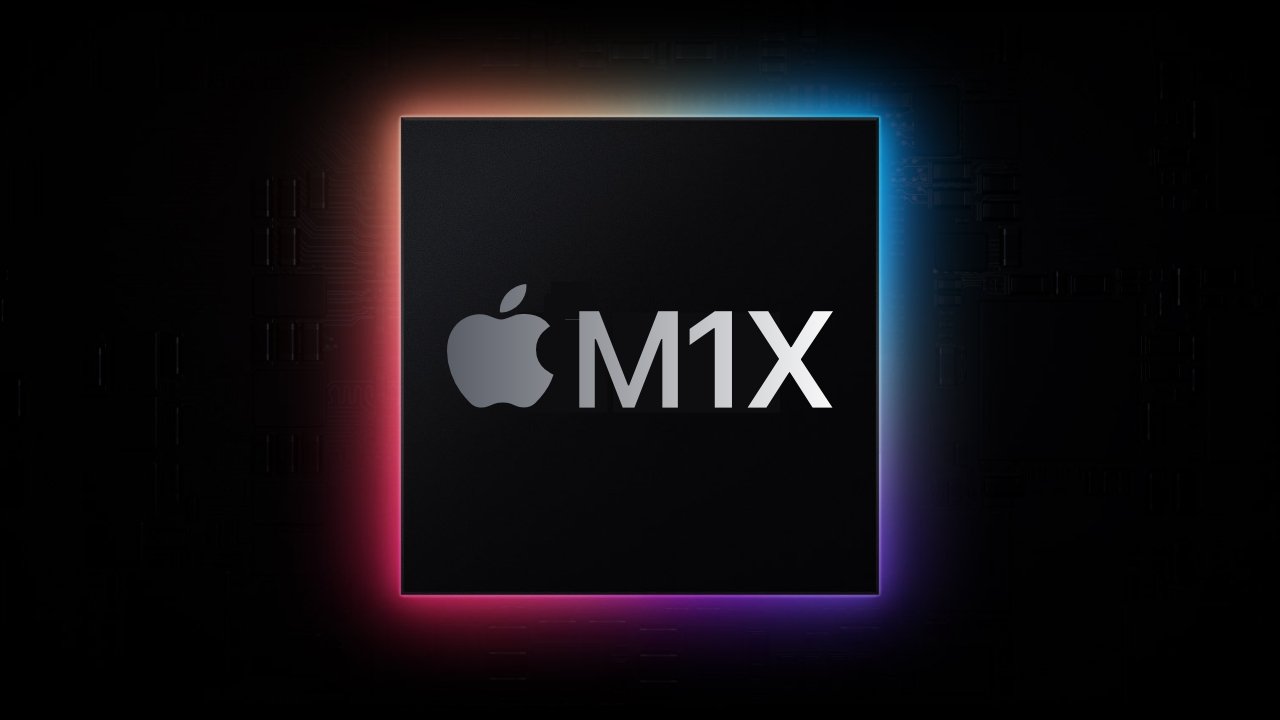 ⚠️ This content has been preserved for historical or organizational purposes, but is no longer being maintained. It is unlikely to be updated further and may contain duplicate or outdated information.
Apple announced the M1 Pro and M1 Max during its October 2021 event. The M1X was a rumored chip name for Apple's next-generation processor. This page is outdated, refer to the M1 page for all the latest details.
● This page is outdated refer to M1 for the latest information
---
Get Apple News Directly in Your Inbox
---
This page was written before the Apple "Unleashed" event in October 2021. It is based on rumors of Apple's next generation processor, which we now know are called M1 Pro and M1 Max. Refer to the M1 page for more up-to-date information.
The transition to Apple Silicon from Intel is halfway done, and Apple will soon update its pro Macs to the new processor architecture. However, pro-grade users will have more requirements than the standard M1 can provide, so an updated "M1X" could be announced.
Apple's chip naming conventions aren't always set in stone, so while we will refer to the professional-grade processor as "M1X," Apple could call it the "M2," "M1Z," or something else altogether.
"M1X" Features
Professional users have a wide variety of needs solved by using specialized equipment and powerful processors. Unfortunately, while the M1 has proven to be a powerful consumer-grade processor, it isn't quite what some professionals need.
An updated "M1X" is expected to include more RAM, improved Thunderbolt support, and other changes like eGPU support. Apple won't satisfy every Intel Mac user's needs, but it should close the gap with a better processor.
CPU and GPU cores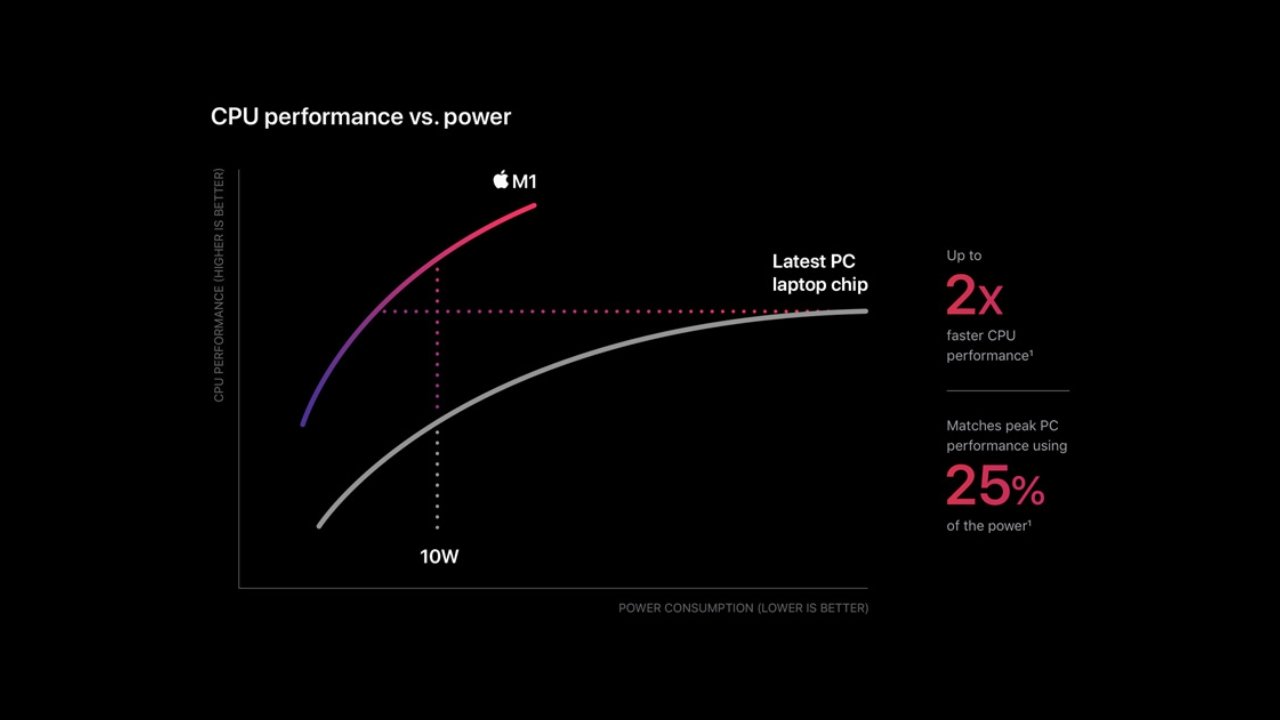 Currently, the M1 processor has up to 8 CPU cores and 8 GPU cores. Rumors indicate that the "M1X" could move up to a 12-core CPU and 16-core GPU.
Bloomberg's Mark Gurman has rumored that the mix of high-performance cores and energy-efficient cores will be unbalanced. For example, Apple could include as many as eight high-performance cores and two energy-efficient cores rather than having an equal number of each.
The energy-efficient cores allow the CPU to perform basic functions while using only a tenth of available processing power. Tasks that access the efficient cores include the Mail app or Safari.
On the other hand, high-performance cores are meant to be used for more intensive tasks. For example, they are used when photographers edit high-resolution photos or developers build apps in Xcode.
The report from Gurman also says that customers will be able to choose either a 16-core GPU or 32-core GPU in the Mac configurator. That's double or quadruple the current 8-core GPU used in the M1 processor.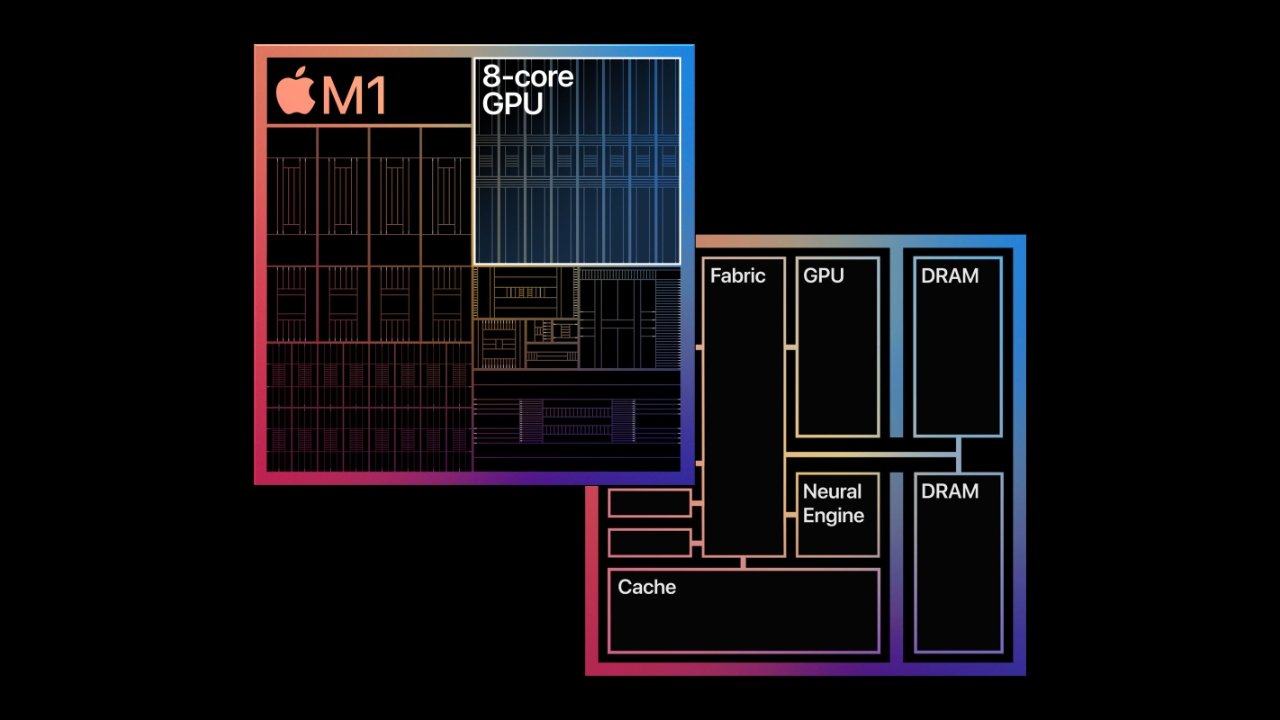 An improved Neural Engine is also expected in the "M1X". The Neural Engine powers Apple's machine learning algorithms and neural networks. A more powerful engine means faster photo analysis, improved algorithms, and better performance from apps that take advantage of large datasets.
The current M1 processor's Neural Engine has a 16-core architecture capable of 11 trillion operations per second. Specific improvements haven't been leaked, but expect more cores for higher operations per second in the new processor.
More RAM
The "M1X" processor could support higher RAM configurations. Currently, the M1 processor only supports 8GB or 16GB of RAM no matter which computer is purchased.
Leaks suggest that users may be able to upgrade to 64GB of RAM with the newer processor. That would match the current RAM limit found in some Intel-based Macs.
However, RAM may be dependent on the number of GPU cores selected. For example, the 16-core GPU would have 32GB of RAM, and the 32-core GPU would have 64GB of RAM.
Improved external monitor support
A limitation with the M1 processor prevents users from connecting more than one external Thunderbolt display. Mac mini users can connect two external displays, but only one via Thunderbolt and one via HDMI.
The Thunderbolt connection supports up to a 6K display at 60Hz, so the Pro Display XDR works with any M-series Mac. However, for some professionals, one monitor won't cut it.
The current Intel-based 16-inch MacBook Pro supports up to four external Thunderbolt displays at 4K or two external Thunderbolt displays at 6K. Apple must match or improve upon this limitation when designing the next Apple Silicon processor.
Expected Macs with "M1X"
Apple said it would accomplish the full transition to Apple Silicon within two years. That places the two-year mark sometime in 2022 depending on where you start the clock — in June if you start from the WWDC announcement, or in November if you start from the first M-series Mac announcement.
The remaining Macs that need an M-series processor include:
Apple updated the 13-inch MacBook Pro with the M1 processor, but it is limited to two Thunderbolt ports regardless of configuration. Rumors have long-indicated that Apple could release a redesigned 14-inch MacBook Pro with a higher-end processor, more Thunderbolt ports, and perhaps a mini-LED backlit display.
The 27-inch iMac still has the old design and Intel processors, so Apple will undoubtedly update this machine with the 24-inch iMac design in the near future. In addition, some rumors indicate it could get a bigger display at around 30 inches, but nothing concrete has leaked to confirm this.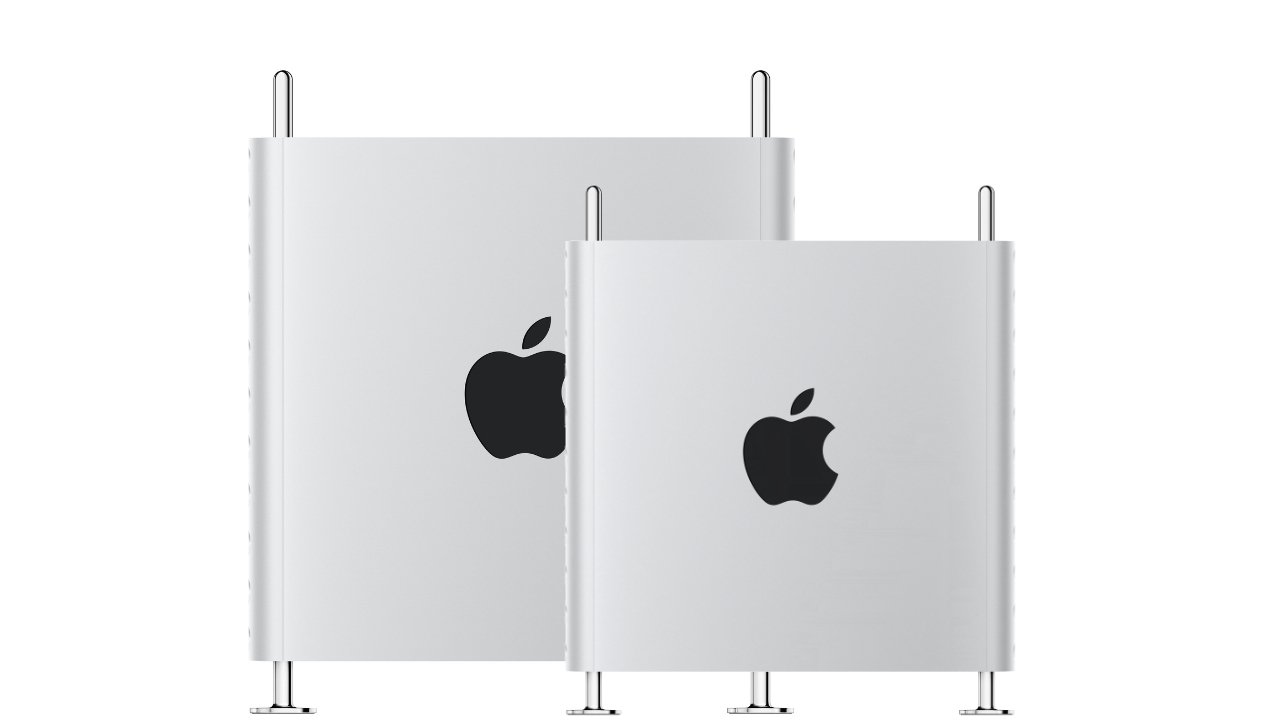 The Mac Pro is the elephant in the room for the entire Apple Silicon transition. Apple's modular Mac tower was updated in 2019 to take advantage of new MPX GPU modules and other proprietary accessories. It is unlikely that Apple's M-series Mac Pro will support much of the Intel-based accessories and expansions.
Rumors say that Apple could release one more Intel-based Mac Pro to assuage users who cannot easily transition to the new architecture. Apple could then also release a smaller Mac Pro that lacks some of the modularity of the Intel version but can take full advantage of a processor like the "M1X."
Release Dates
Apple hasn't officially announced any of its next-generation Macs with "M1X" processors, but the first round of releases are expected to arrive in 2021. A probable October event may reveal a MacBook Pro with the new processor with a release shortly after.