Apple real estate VP who played integral role in Apple Park, other developments to retire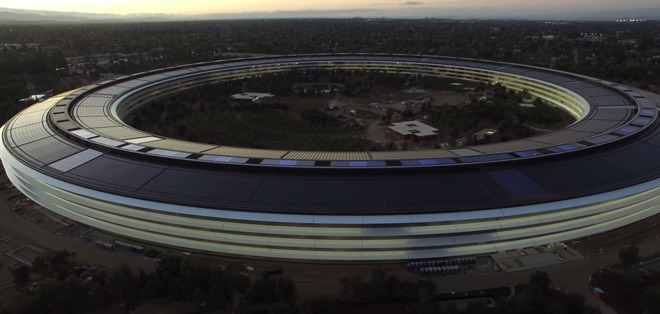 Apple's VP of real estate and development Dan Whisenhunt, who played an important role in the realization of Apple Park and the company's expansion beyond Cupertino, is retiring after more than ten years of service.
According to Cupertino City Manager David Brandt, Whisenhunt announced his retirement last week and will be replaced by Apple's senior director of real estate and development Kristina Raspe, reports the San Francisco Chronicle.
An update to Raspe's LinkedIn page seemingly confirms the change, with the executive listed as VP of global real estate and facilities as of March. She joined the company in 2013.
Apple has yet to confirm Whisenhunt's departure and his LinkedIn account has not been updated to reflect the change.
Whisenhunt joined Apple in 2007, the same year the iPhone was released. Driven in large part by the success of its smartphone, Apple's budget for capital expenditures grew enormously, fueling a massive expansion far beyond Cupertino.
Many sites, like a gigantic 86-acre development in San Jose, are still in the works.
In fact, Whisenhunt introduced a short three-and-half-minute clip created to promote Apple Park, then dubbed "Campus 2," to the City of Cupertino's planning commission and city council in 2013. He also narrated a promotional Earth Day video last year explaining architectural details of Apple Park's main office building.