Mark Zuckerberg says Apple's App Store 'deserves scrutiny'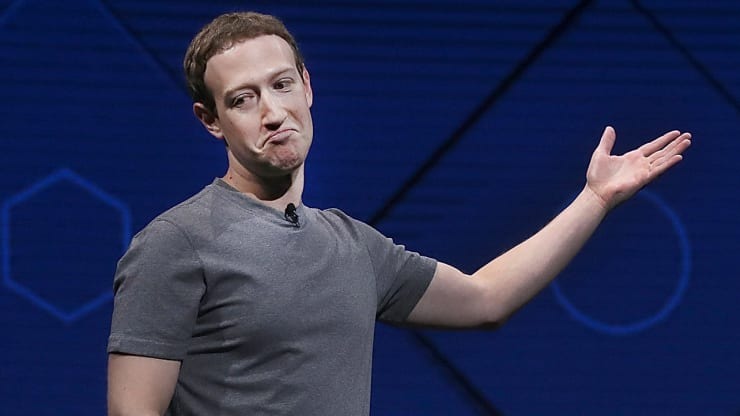 Facebook CEO Mark Zuckerberg on Tuesday said that Apple has "unilateral control" over the App Store, and said that the platform "deserves scrutiny."
The social media executive made the comments in an interview with Axios when asked about whether Apple's App Store was a monopoly. Both Apple and Facebook are under antitrust investigation by the U.S. House Judiciary Committee.
"Well I certainly think that they have the unilateral control of what gets on the phones in terms of apps," Zuckerberg told Axios. "So, I do think that there are questions that people should be looking into about that control of the App Store and whether that is enabling as robust of a competitive dynamic."
Zuckerberg then contrasted the App Store with the Google Play Store, and praised Google for permitting sideloaded apps — or apps that are downloaded from alternate app stores.
"As a developer if you're not in the Google Play Store, at least you still have a way to get your app on people's devices," Zuckerberg said. "I think that that's really important, that people have a way to create something and get it on devices if people want."
However, the Facebook CEO didn't specify whether the government should investigate the App Store policies.
"I think I'm not necessarily the person to answer that ... I think some of the behavior certainly raises questions. And I do think it's something that deserves scrutiny," he said.
This isn't the first time Zuckerberg has taken aim at the App Store. In August, during an internal company webcast, Zuckerberg said that the App Store blocks innovation and competition, and allows Apple to charge "monopoly rents."
Those comments were in response to an employee question about Apple's ongoing legal saga with Epic Games. Earlier that month, Epic baited Apple into removing "Fortnite" from the App Store and launched a lawsuit and marketing campaign when it did.
In late July, both Zuckerberg and Apple CEO Tim Cook testified before the U.S. House Judiciary Committee as part of the investigation into the tech giants' power and control over platforms.