Xcode 12.2 beta includes support for iOS 14.2, tvOS 14.2, and more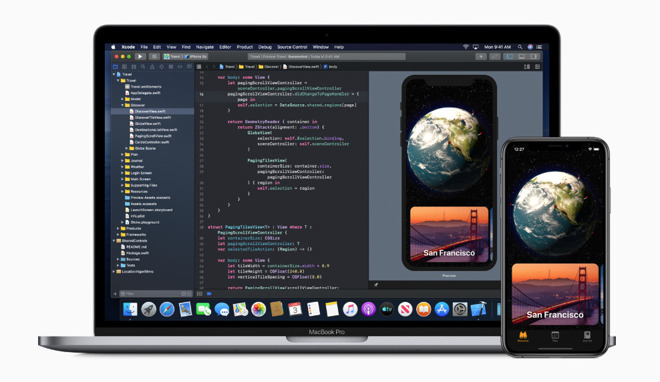 AppleInsider may earn an affiliate commission on purchases made through links on our site.
The latest Xcode beta for macOS Big Sur includes support for unreleased operating systems likely to be used in the upcoming "iPhone 12" and Macs with Apple Silicon.
Apple released the Xcode 12.2 beta on Thursday alongside the latest macOS Big Sur developer beta. The release of development software with compatibility for unreleased operating systems indicates an imminent beta period will start soon.
Xcode 12.2 beta includes SDKs for iOS 14.2, iPadOS 14.2, tvOS 14.2, watchOS 7.1, and macOS Big Sur 11. The Xcode 12.2 beta release supports on-device debugging for iOS 9 and later, tvOS 9 and later, and watchOS 2 and later.
The release is strange for multiple reasons, as there has not yet been an iOS 14.1 nor an Xcode 12.1. When Apple skips version numbers it generally indicates changes occurring on the internal alpha testing that did not require developer testing or critical bugs being fixed before release. It isn't clear why the jump was made this time.
Apple will be releasing the iPad Air 4 in the coming weeks, so it is likely that iPadOS 14.2 will be shipped on that device. The "iPhone 12" is expected to be announced at any time before the end of October, so it shipping with iOS 14.2 is highly likely.
Apple tends to get software out to developers at least a few weeks prior to shipping it to the public, so indications of future software in Xcode 12.2 means developer betas are likely to ship soon.