House Judiciary says Apple enjoys monopoly power with App Store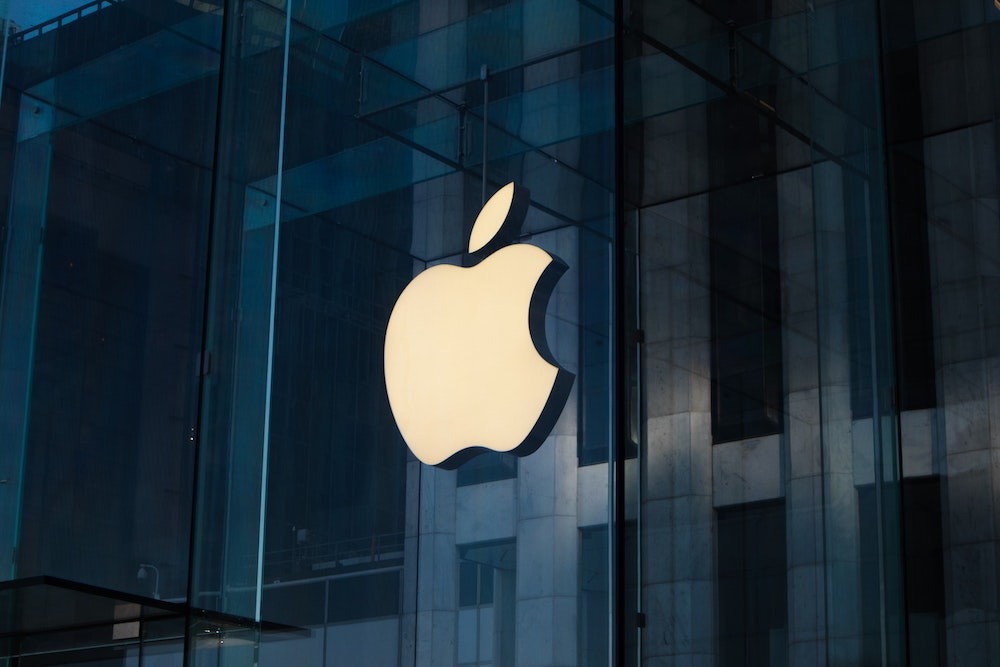 Apple enjoys monopoly power in the distribution of apps on iOS devices via the App Store, the U.S. House Judiciary subcommittee on antitrust said in a report on Tuesday.
The House Judiciary report caps off a yearlong investigation into four dominant technology companies: Apple, Amazon Google, and Facebook. The nearly 450-page report concludes that all four companies have engaged in anti-competitive and monopolistic tactics.
Specifically for Apple, the report claims that the company's control over iOS "provides it with gatekeeper power over software distribution on iOS devices."
That's because the App Store is the only method to distribute apps on iOS, and Apple doesn't allow non-native app stores to be installed on its mobile devices. Citing iOS developers, the report adds that Apple "actively undermines the open web's progress on iOS" to push companies to build native apps on iOS, instead of web apps.
"As a result, Apple's position as the sole app store on iOS devices is unassailable. Apple fully controls how software can be installed on iOS devices and CEO Tim Cook has explained that the company has no plan to permit an alternative app store. The former director of the app review team for the App Store observed that Apple is 'not subject to any meaningful competitive constraint from alternative distribution channels,'" the panel finds.
The subcommittee examined Apple's 30% cut of in-app purchases; its treatment of preinstalled apps versus third-party ones; and whether Apple leverages its control of the iOS App Store to "glean business intelligence that enables it to better compete against third-party apps."
"Apple's monopoly power over software distribution on iOS devices appears to allow it to generate supra-normal profits from the App Store and its Services business," the report reads.
Rep. David Cicilline, the head of the antitrust subcommittee, called Apple's 30% cut of app purchases "highway robbery" in a June interview.
The panel also found evidence of exclusionary tactics in the removal or suppression of parental control apps that rivaled Apple's own Screen Time feature. Additional scrutiny was paid on App Store rules, regulations, and the app review process.
In an interview with the subcommittee, former Senior Director of App Store Review Phillip Shoemaker implied rules were applied arbitrarily or in a fashion that was favorable to Apple.
"[Shoemaker] has previously noted that apps that compete against Apple's services have a track record of problems getting through the App Store's review process. For example, Apple's gaming service, Apple Arcade, is a type of app that was 'consistently disallowed from the store," when offered by third-party developers, but Apple allowed its own app in the store 'even though it violates existing [App Store] guidelines.' Mr. Shoemaker explained to Subcommittee staff that Apple's new Guideline 3.1.2a related to streaming game services was likely written to "specifically exclude Google Stadia,' describing the decision as 'completely arbitrary,'" the document reads.
Apple, for its part, maintains App Store Guidelines are "open and transparent," a line parroted by CEO Tim Cook at a hearing in July.
The panel also investigated Apple mergers, App Store search priority, first-party services like Apple Pay and Siri, and the practice of "Sherlocking."
Although the report doesn't explicitly call for Apple or the other tech giants to be broken up, it does endorse an array of legislative changes that could allow the government to better regulate dominant firms.
That includes structural separations and prohibiting dominant platforms from entering similar lines of business and instructing antitrust regulators to assume that mergers by dominant platforms are anticompetitive. The report also suggests preventing dominant platforms from favoring their own services and requiring them to make their services compatible with third parties.
As far as the other companies, the panel found that Amazon enjoys monopoly power over third-party sellers and suppliers; Facebook enjoys monopoly power in online advertising and social networking; and Google enjoys monopoly over online searches.
"To put it simply, companies that once were scrappy, underdog startups that challenged the status quo have become the kinds of monopolies we last saw in the era of oil barons and railroad tycoons," the report reads. "Although these firms have delivered clear benefits to society, the dominance of Amazon, Apple, Facebook, and Google has come at a price."
The findings come amid ongoing antitrust scrutiny of Apple and other tech companies. The Justice Department launched a probe examining Apple in June, and is planning an omnibus lawsuit against Google.
Apple in a statement on Tuesday rebutted the report's claims.
"We have always said that scrutiny is reasonable and appropriate but we vehemently disagree with the conclusions reached in this staff report with respect to Apple. Our company does not have a dominant market share in any category where we do business. From its beginnings 12 years. ago with just 500 apps, we've built the App Store to be a safe and trusted place for users to discover and download apps and a supportive way fro developers to create and sell apps globally. Hosting close to two millions apps today, the App Store has delivered on that promise and met the highest standards for privacy, security and quality. The App Store has enabled new markets, new services and new products that were unimaginable a dozen years ago, and developers have been primary beneficiaries of this ecosystem. Last year in the uNited States alone, the App Store facilitated $138 billion in commerce with over 85% of that amount accruing solely to third-party developers. Apple's commission rates are firmly in the mainstream of those charged by other app stores and gaming marketplaces. Competition drives innovation, and innovation has always defined us at Apple. We work tirelessly to deliver the best products to our customers, with safety and privacy at their core, and we will continue to do so."
The House report in full, section regarding investigation into Apple starting at page 329: