New Apple AirPods Pro are coming in 2022: What to expect and what they may look like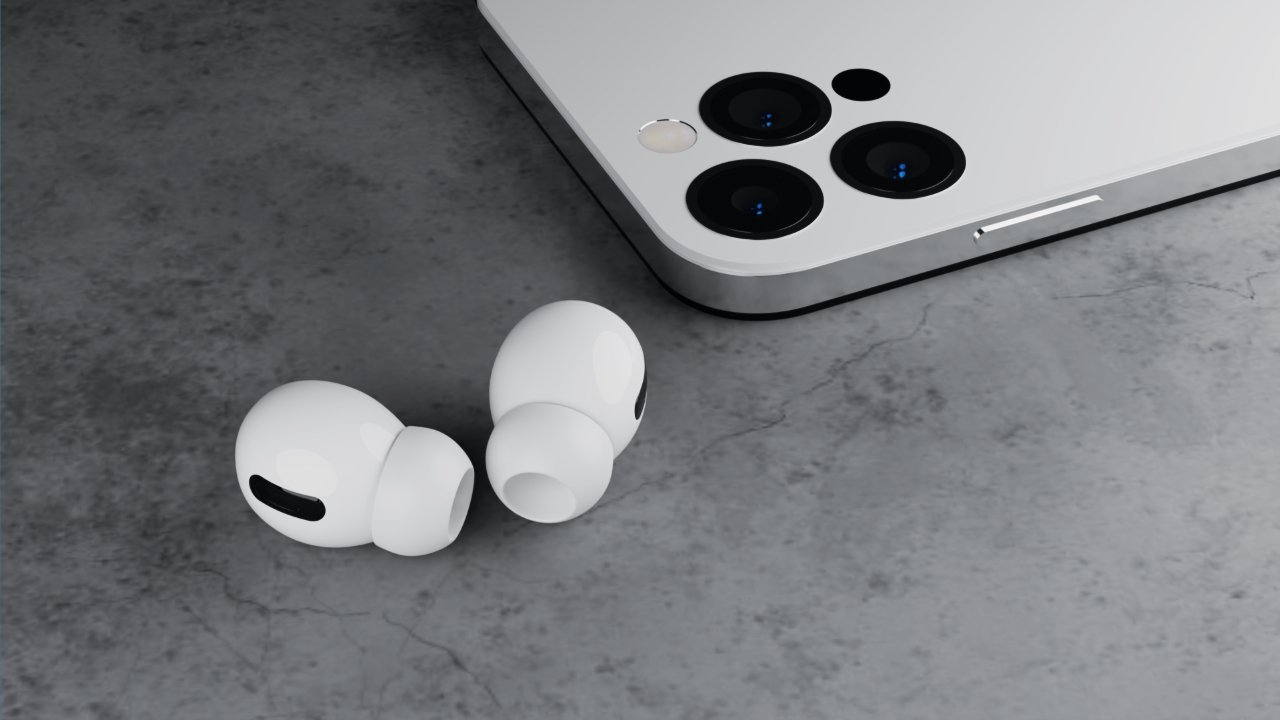 Apple is expected to announce "AirPods Pro 2" sometime in 2022 with support for Lossless playback and a new in-ear design. Here's everything we know so far and some exclusive renders of the upcoming earbuds.
The AirPods Pro were first released in 2019 and haven't seen any upgrades since. The introduction of the AirPods 3 brought MagSafe to the charging case for both products, but a true second-generation device still hasn't been announced.
Rumors from the supply chain say that Apple is set to release the "AirPods Pro 2" late in 2022, which lines up with the usual product release cycle. A new design, health-focused features, and a more powerful processor are all rumored for the new earbuds.
An early leak showed the alleged SoC housing for the "AirPods Pro 2" in two sizes. This led to speculation that Apple would release the new earbuds in multiple sizes, but the rumor hasn't been repeated since.
Apple's competitors have moved to stemless earbuds with more covert designs. Rumors suggest that Apple may minimize the stem or remove it altogether in an updated product.
There is little chance of alternate color options since Apple didn't add any to the AirPods 3. The overall design will remain easily identifiable with the white-plastic exterior and changeable rubber tips.
Apple will need to address easy insertion and removal of the earbuds without stems. Also, the charging case design will likely move to a clamshell to take advantage of the more compact design.
According to analyst Ming-Chi Kuo, the processor in the "AirPods Pro 2" will likely see a significant upgrade as well. The supposed H2 processor will enable improved intelligent features like auto-switching and on-device Siri controls. Also, the battery life should greatly improve thanks to a more efficient battery management system.
Lossless audio playback is also expected to arrive in some form for the earbuds. It isn't clear exactly how Apple will achieve this, but a new wireless standard involving WiFi or other wireless platforms will be required. Some speculate this new system with lossless playback support would be called AirPlay 3.
The charging case could also see minor improvements, including an AirTag-like tracking feature, external speaker, and faster-charging speeds. A U1 chip and external speaker would significantly improve the Find My capabilities for AirPods, especially since the current case doesn't have a way to emit sound.
The "AirPods Pro 2" are expected to launch in the fall of 2022 at the same $250 price point.