Apple rolls out iOS 15.4 & iPadOS 15.4 with Face ID update, Universal Control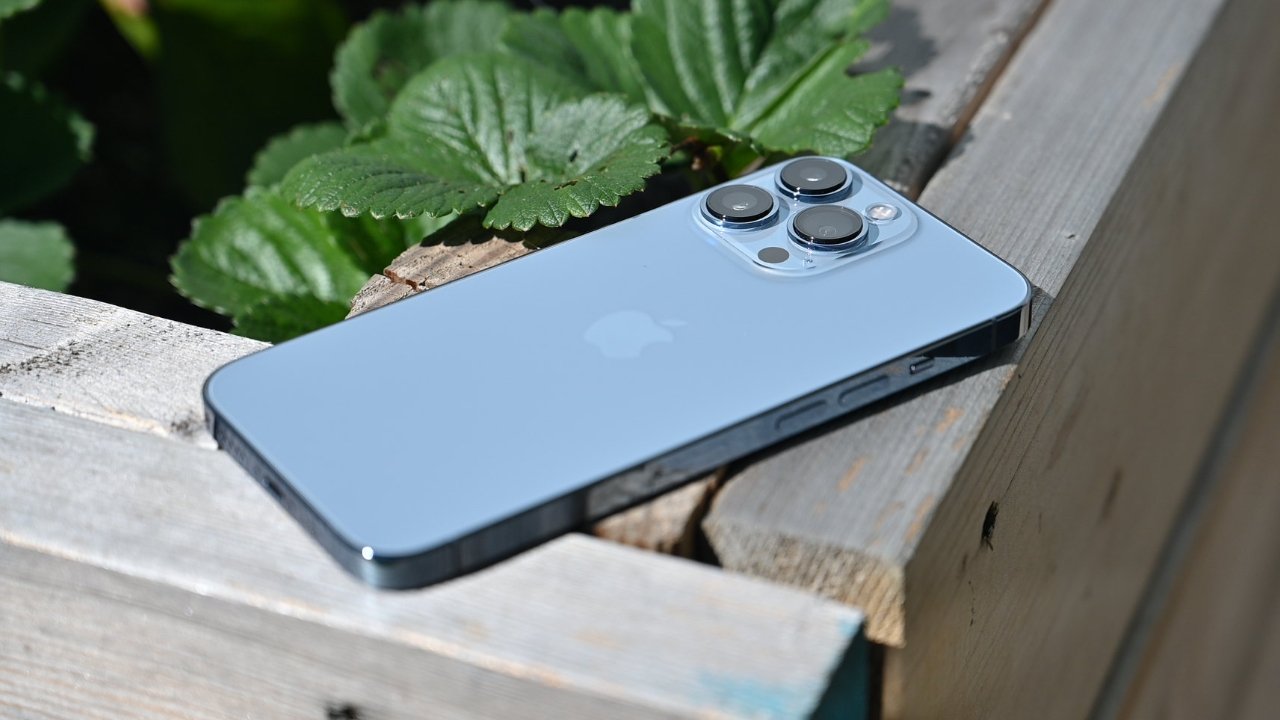 Apple's iOS 15.4 and iPadOS 15.4 updates are now available for all supported devices, bringing new features, bug fixes, and performance improvements to iPad and iPhone.
The long-awaited Universal Control and Face ID mask compatibility features, amongst other quality-of-life updates, are finally made official with the public release of iOS 15.4 and iPadOS 15.4 today. Here are all the details.
Use Face ID With a Mask
After masks rendered Face ID unavailable during the pandemic, Apple has built into iOS 15.4 an option to use Face ID with a mask. Only available on iPhone, the new Face ID setup will have users pick between two versions of Face ID authentication. The new Face ID with a Mask option appears alongside the standard option that was the default since iOS 11.1 with iPhone X.
The new interface will prompt the user to put on their glasses during the setup to improve accuracy. Apple is also clear that Face ID With a Mask will not work with sunglasses.
As this variation of Face ID authentication only scans for facial features around the eyes, Apple warns this method will be less accurate as fewer facial features are used for biometric identification. This differs from the standard method of scanning which examines the entire face of the user. And, Apple has also said that user attention to the unlock is required, where it is not with a full-face scan.
This feature is only available for iOS 15.4. Only iPhone models with TrueDepth Cameras can benefit from this feature.
Universal Control
The much-anticipated Universal Control finally arrives on iPad. Universal Control allows a single keyboard and mouse input to be shared across multiple iPads and Macs.
With iOS 15.4, iPad and Mac devices set up next to each other can all share a single set of input devices. As you move past the border of one device, it automatically follows the direction of the display it's headed towards. As the cursor enters the next device's display, the input devices will automatically transition over to control that other Mac or iPad instead, regardless of the actual device those forms of input are physically connected to.
This offers the convenience of only requiring a single mouse and keyboard to control all iPad and Mac devices in your setup at once. Universal Control differs from Sidecar in that it does not require these other devices to be connected as external displays. Workflows pre-existing on those other devices remain uninterrupted, all while remaining controllable.
Universal Control also inherits the convenience of the cross-device Universal Clipboard, where a file dragged across devices will automatically be sent to the destination device the input devices are now targeting. This is however still subject to the limitations of the device's current interface state, so a picture can't be dragged onto an iPad Home Screen, for instance.
Universal Control requires all participating iPad and Mac devices to be running iPadOS 15.4 and macOS Monterey 12.3 or later, respectively. It also requires all devices to have Bluetooth, Wi-Fi, and Handoff turned on and be placed within 30 feet from one another, or to be connected via USB if a wired connection is preferred.
Tap to Pay on iPhone
Also new in iOS 15.4 is a feature that allows merchants to accept Apple Pay and other contactless payments with an iPhone that's set up as a point-of-sale terminal, using the receiving iPhone's NFC sensor to accept such payments with no extra hardware required.
Compatible with iPhone XS or later, Apple will offer merchants on certain payment platforms to use their iPhone devices the ability to accept contactless transactions. Apple has already announced Stripe as the first platform to offer Tap to Pay, with other payment platforms and apps to "follow later this year."
AirTags anti-stalking
Apple has also included an AirTags anti-stalking mechanism that will show a new popup that warning AirTag owners that misuse of the tracking device for stalking or theft will be linked back to the original Apple ID.
Other Features and Improvements
Support for driver's licenses in Apple Wallet
New push notification API for Safari
WebXR support for improved mixed reality headset compatibility - New notes field for iCloud Keychain passwords
Ability to turn off access to iCloud data
New Apple Card widget available on the Home Screen
Vaccination passport support for the health and Wallet apps (European Union)
Support for adaptive triggers for the DualSense Wireless Controller
Fixed an issue where Siri recordings are erroneously stored on iPhone
iOS and iPadOS 15.4 are compatible with all devices that are currently compatible with iOS 15. The build number for this release is 19E241.