DaVinci Resolve video editor arrives on iPad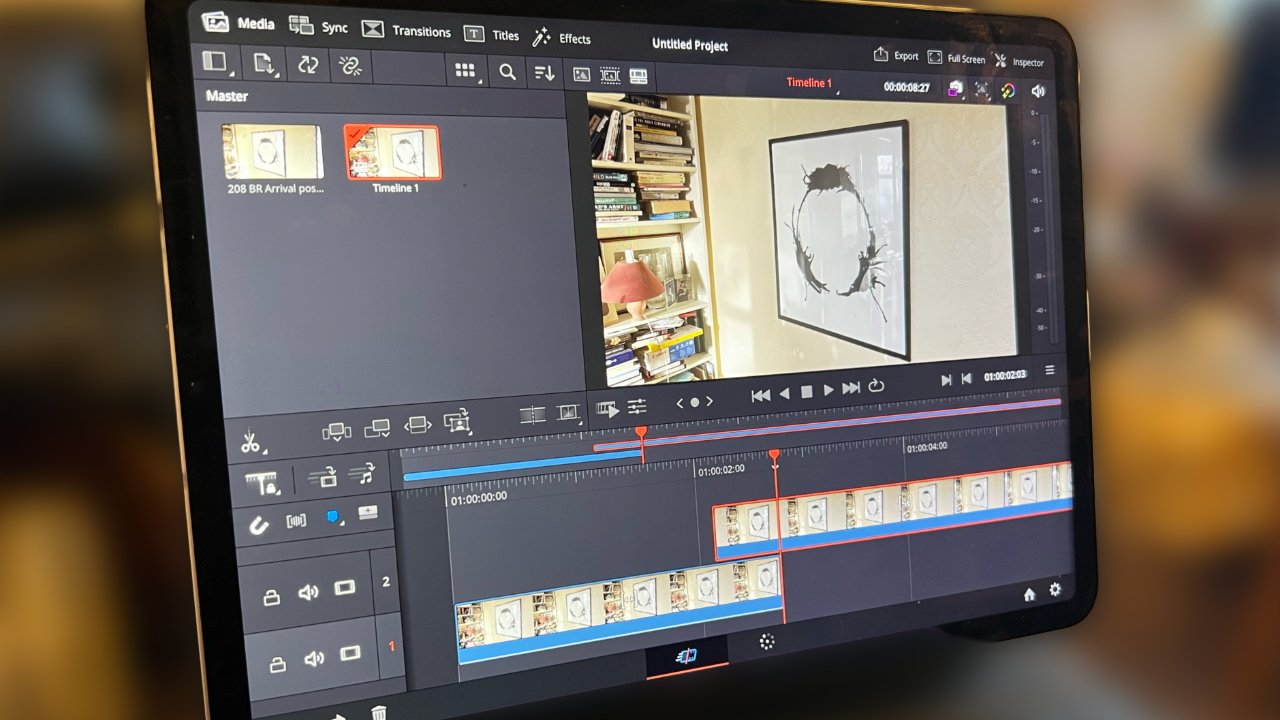 The iPad version of DaVinci Resolve is now on the App Store, bringing a heavyweight video editor to iPadOS.
Users who need more than basic iMovie-style video editing on the iPad have long had the excellent LumaFusion. They've been asking Apple to bring Final Cut Pro to the iPad for at least as long, but now there is a desktop video editing app for iPadOS 16 or later.
It's not a trial version, either. The free download is the full version of DaVinci Resolve, redesigned to work on the iPad, and it contains most of the features that video editors need. There is an optional in-app upgrade to DaVinci Resolve Studio for $95.
On the Mac, upgrading to DaVinci Resolve Studio adds effects such as image retouching, flares and reflections.
At first glance, the iPad edition of DaVinci Resolve appears to provide all of the functionality of its Mac version. It also includes beta access to the developer Blackmagic's cloud service for sharing footage.
"Compatibility with DaVinci Resolve 18 [for Mac] and Blackmagic Cloud, mean that customers can collaborate on the same timeline with other editors or colorists as well as audio engineers and VFX artists from literally anywhere in the world," Grant Petty, Blackmagic Design CEO, said in an earlier statement. "I think it will be exciting to try out the new iPad version and I can't wait to see how our customers use it, their creativity will be mind blowing."