Belkin launches new 2-in-1 wireless charging pad with MagSafe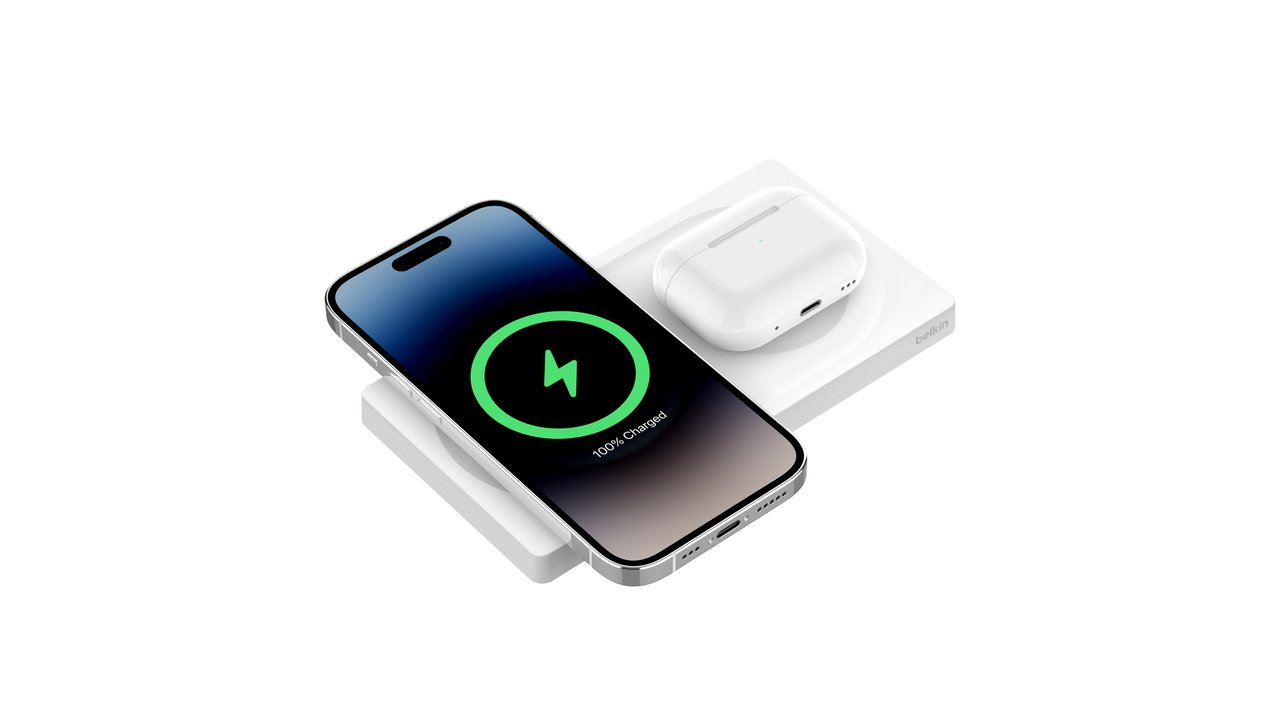 Belkin has introduced a new 2-in-1 MagSafe-compatible charger that's great for the desk and travel.
Earlier in 2023, Belkin launched another product under its BoostCharge Pro banner, a power bank that also features a built-in wireless charger for the Apple Watch or AirPods Pro (2nd Generation). Now the company is back with a slightly different design for a 2-in-1 charger, that keeps things completely wireless for your iPhone this time around.
The new 2-in-1 wireless charging pad features support for Apple's MagSafe wireless charging standard, which means it can ramp up the power to 15W for iPhone 12 models and newer. That doesn't include the iPhone 12 mini or iPhone 13 mini, which top out at 12W.
The other wireless charging mat is capped at 5W for AirPods with a wireless charging case and other Qi-enabled devices.
The new charging pad can lay down completely flat so it retains a low profile while in use. It's slim and lightweight and also features a built-in LED light so you can see the charging status at a glance.
If it looks familiar, it's because it's a smaller version of Belkin's 3-in-1 wireless charging pad, which we've already reviewed.
Rumor has it Apple might be making a change to the wireless charging standard for third-party products soon. Apple reportedly provided MagSafe specifications as the basis for the upcoming Qi2 wireless charging standard.
If that turns out to be true, Apple will no longer require wireless chargers to be approved before they offer up to 15W wireless fast charging. Such certification usually causes the price to be higher on these products.
The new BoostCharge Pro 2-in-1 Wireless Charging Pad with MagSafe compatibility is available now from Belkin in either black or white, and it retails for $79.99.