16-inch MacBook Pro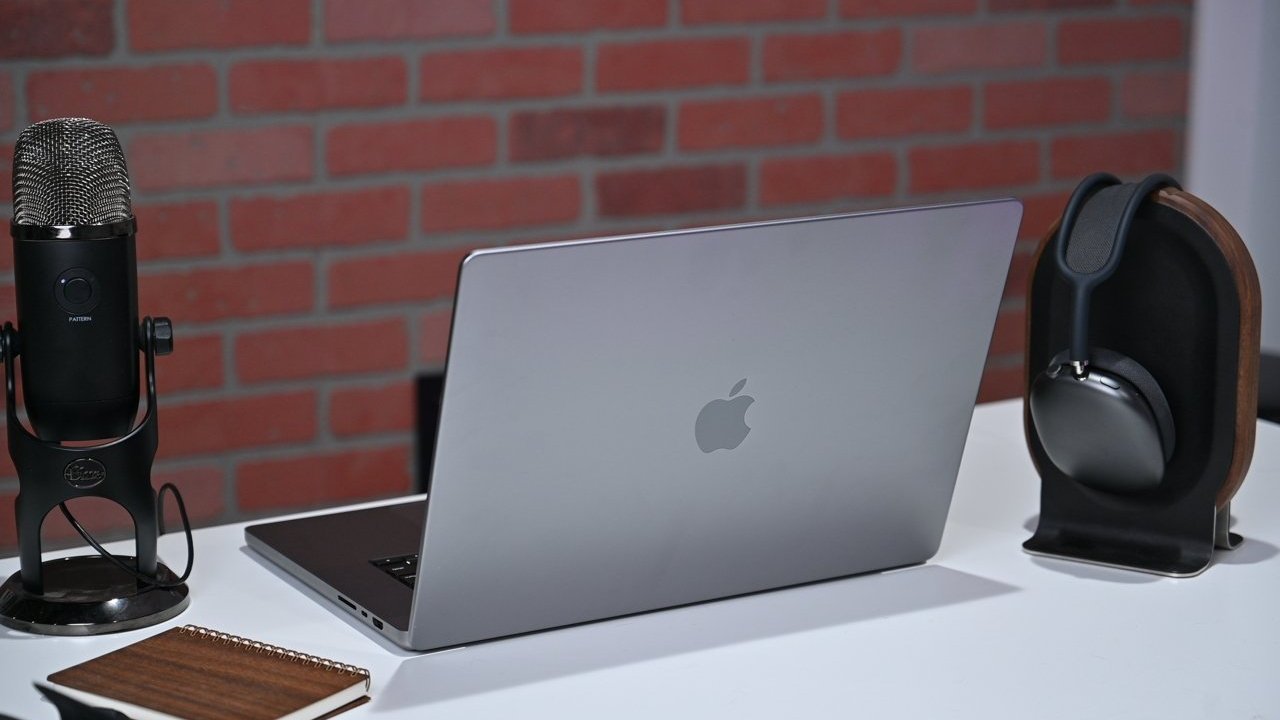 Last updated: 1 month ago
Apple's 16-inch MacBook Pro is the company's new professional notebook, replacing the 15-inch MacBook Pro which was first introduced back in January of 2006. In addition to the largest Retina display on a Mac notebook ever, it also features a redesigned Magic Keyboard, 9th-generation Intel processors with up to 8 cores, an additional hour of battery life, AMD Radeon Pro 5000M series graphics, and superior sound at the same costs as the outgoing 15-inch MacBook Pro. All models are available in Space Gray or Silver.
● Magic Keyboard
● 3072x1920 16-inch Retina Display
● 9th-gen Intel Coffee Lake Processors
● New Thermal Footprint
● AMD Radeon Pro 5000M Series Graphics
● 11 Hours of Battery Life
● Up to 8TB SSD Storage
● Starts at $2,399
---
Apple's first 16-inch MacBook Pro made its debut on November 13th, 2019 as the successor to the company's ever-popular line of 15-inch MacBook Pros. Among its most highly-touted features are a new Magic Keyboard, Intel's 9th-generation Coffee Lake processors with up to 8 cores, next-gen AMD Pro 5000M Series graphics with up to 8GB of VRAM, higher fidelity audio, an additional hour of battery time, double the max storage to 8TB SSDs, a more advanced thermal design, and the largest Retina notebook display ever.
16-inch MacBook Pro Pricing
The 16-inch MacBook Pro starts at $2,399 for a version with a 2.6GHz six-Core processor and 512GB of storage. A model with a 2.3GHz eight-core processor and 1TB SSD costs $2,799. Apple also offers additional custom configurations with various pricing.
The 16-inch MacBook Pro Features
Keyboard
Incorporating improvements that were first developed for iMac Pro's Magic Keyboard, the updated MacBook Pro marks the debut of a new Apple keyboard that was specifically designed in response to three years of complaints about the butterfly keyboard first seen in the 12-inch MacBook and migrated to the MacBook Pro in 2016. User issues ranged from an unpleasant typing experience to issues with reliability.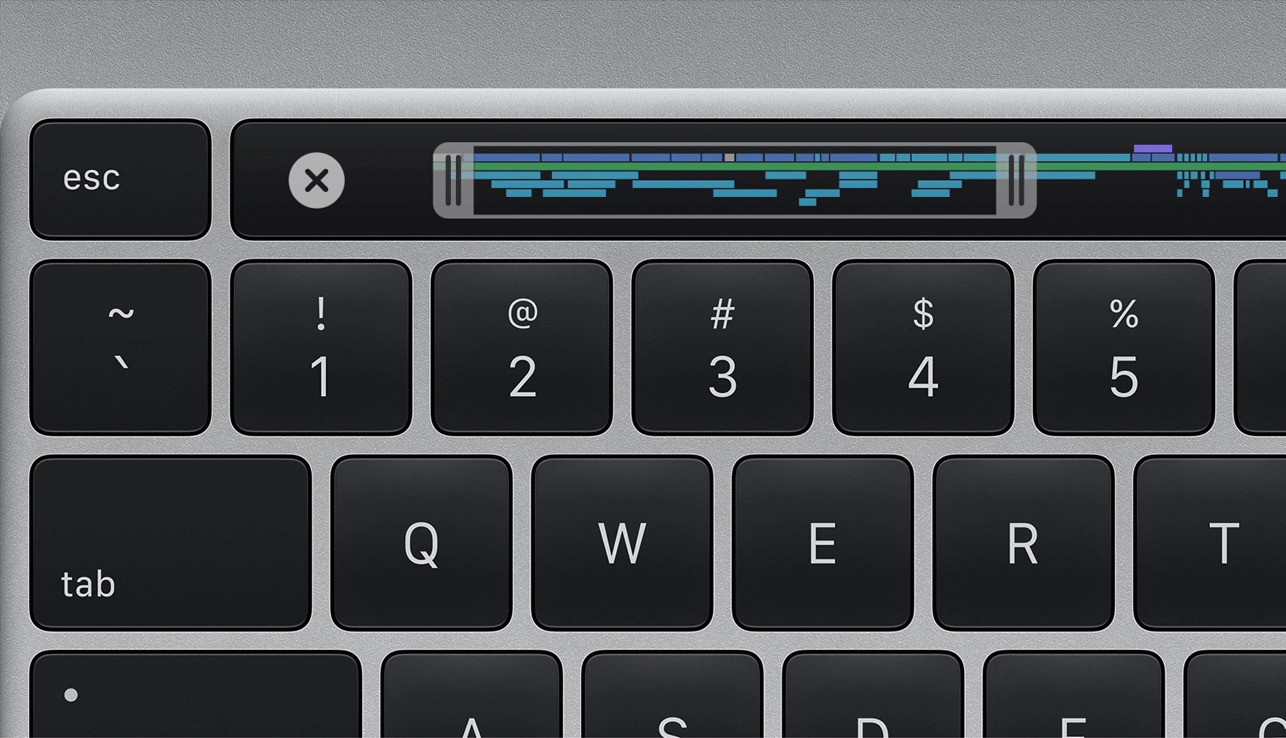 The new Magic Keyboard also brings back a physical escape key, rather than it being a virtual button in the Touch Bar.
The arrow keys have also been redesigned, with an inverted-T arrangement, but in a slightly unexpected configuration. Previously the four arrows took up the space of three full-size keys, with full-size left and right arrows and half-height up and down versions.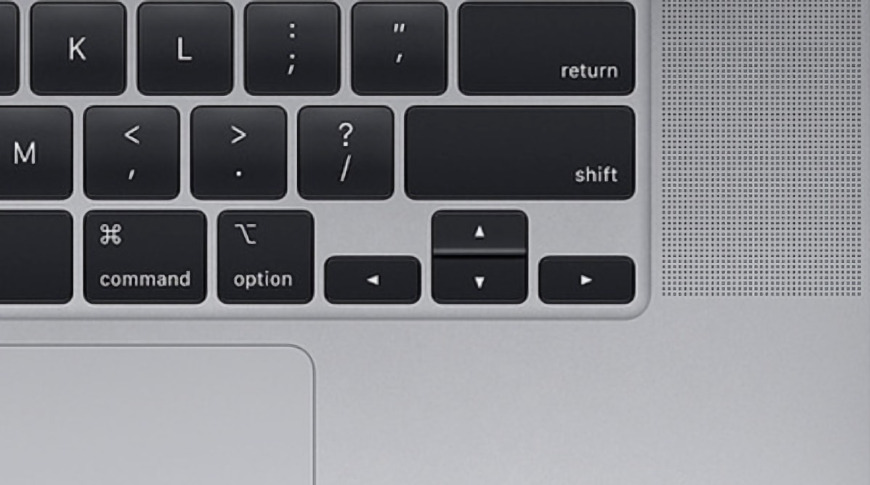 In the new keyboard, all four keys are half-height, but with added space above the left and right keys to more distinctly mark out the region where the arrow keys are located. This should make it easier to press the keys while minimizing accidental fumbles with the shift key above.
The key actuation on the Magic Keyboard is punctuated by a soft click, most similar to the mid-2019 noise versus any other, if a bit quieter. If you press slowly, you can feel where the click is on the new computer, before hitting the bottom of the chamber. Gone is the clackety-clack of the original 2016 MacBook Pro keyboard, and you'll never mistake this keyboard for a desktop mechanical model.
Largest Retina Notebook Display Ever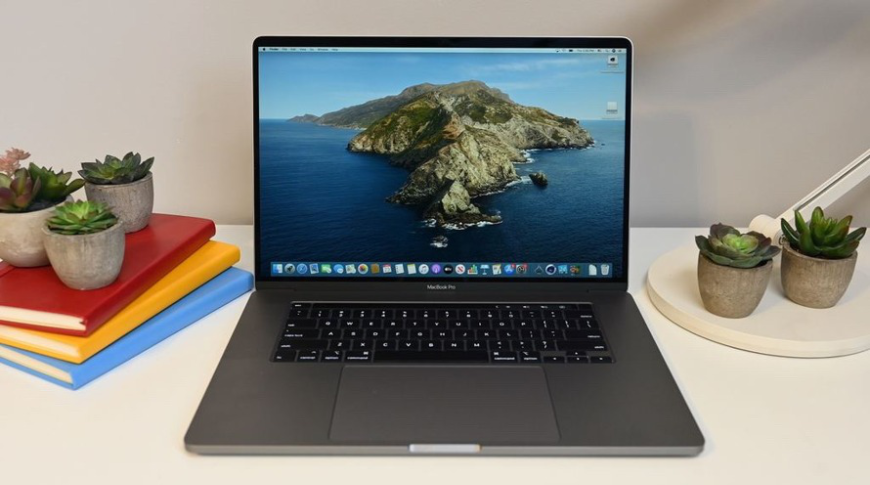 A super-slim bezel wraps the massive new P3 wide color gamut Retina Display. At a pixel density of 226 ppi and a resolution of 3,072x1,920, the 16-inch Retina display delivers nearly 6 million pixels and is individually calibrated in the factory for accurate gamma, white point, and primary colors, while also producing 500 nits of brightness.
The updates Apple has made to its MacBook Pro goes far beyond a simple display increase. Even though the size is barely half an inch larger on the diagonal, the extra spare is almost certainly going to be welcomed by users. So too will the higher resolution.
9th-gen Intel Coffee Lake Processors
There is a considerable improvement versus the last year's model in the multi-core score, with the new MacBook Pro beating the 2018 one despite being 2.3GHz compared to our test machine's 2.9GHz.
The 16-inch MacBook Pro's brawn is driven by Intel's latest 6- and 8-core 9th-generation Coffee Lake processors with Turbo Boost speeds up to 5.0 GHz. According to Apple's own test, these new chips deliver up to 2.1 times faster performance than the quad-core 15-inch MacBook Pro.
When compared to the fastest quad-core 15-inch MacBook Pro:
Music producers can play massive multi-track projects with up to 2.1 times more Amp Designer plug-ins in Logic Pro X. Scientists and researchers will benefit from 2.1 times faster simulation of dynamical systems in MATLAB. Developers using Xcode can compile code up to 1.8 times faster. Photographers can apply complex edits to photographs 1.7 times faster in Photoshop.
AMD Radeon Pro 5000M Series Graphics
On the graphics end, the 16-inch MacBook Pro packs AMD Radeon Pro 5000M series — the first 7nm mobile discrete GPUs for pro users — with GDDR6 video memory and with up to 8GB VRAM. Compared to the baseline 15-inch MacBook Pro, it will be 2.1 times faster graphics performance while the highest-end configuration will see up to 80 percent faster performance.
When compared to the previous-generation 8-core 15-inch MacBook Pro with the highest graphics options:
Video editors using DaVinci Resolve will see up to 1.8 times faster effects rendering when color grading. Gamers will enjoy smoother gameplay with up to 1.6 times faster performance in games like Fortnite. In Unity, developers will experience 1.4 times faster fly-through performance during game development.
On June 15, Apple announced a new configuration with the AMD Radeon 5600M series chipset. It costs $700 more than the base model, and offers a 75% performance boost.
Better Battery Life, More Storage, Thermals
To support the new performance features of the 16-inch MacBook Pro, Apple designed a new 100Wh battery — the largest ever in a Mac notebook — for an additional hour of battery life, giving the new notebook up to 11 hours of wireless web browsing or Apple TV app video playback.
In other firsts, it can be configured up to an 8TB Solid State Drive (SSD), perfect for professionals who work in video or audio production.
In addition to more storage, Apple's biggest laptop got an overhaul to its sound system, boasting Dolby Atmos audio playback via a newly design high-fidelity six-speaker system with force-canceling woofers.
It also features what Apple calls the "most advanced thermal architecture ever in a Mac notebook." A new fan design features a larger impeller with extended blades along with bigger vents, resulting in a 28 percent increase in airflow, while the heat sink is 35 percent larger, enabling significantly more heat dissipation than before.
Together, these advancements in cooling capacity allow the 16-inch MacBook Pro to sustain up to 12 more watts during intensive workloads than the previous design, the company says.
Additional features
Other, smaller upgrades have been made to the system as well. It's worth noting that Apple now includes a 96W USB-C power brick to help keep this powerhouse charged. Not only does it charge the Mac quickly, as USB-C becomes more ubiquitous, but it can also be used to charge up other devices, such as the iPad Pro.
Common 16-inch MacBook Pro questions
When will Apple update the 16-inch MacBook Pro?
Apple first released the 16-inch MacBook Pro in November 2019 with a bigger screen and scissor-switch keyboard. Apple is expected to update its entire Mac lineup with Apple Silicon processors over the next two years, though it is not known when the MacBook Pro will receive the custom chipsets.
How do you factory reset a 16-inch MacBook Pro?
If you want to set up your 16-inch MacBook Pro from factory defaults or sell it to someone, you'll want to perform a factory reset.
Back up your Mac.
Sign out of TV,Music, Messages, iCloud, the App Store, and FileVault.
Restart the Mac, hold down CMD+R until you see the Apple logo.
Click Disk Utility, then Continue, then Startup Disk.
Select the Internal drive running macOS, likely Macintosh HD. Select edit, then choose Delete APFS Volume.
How big is the 16-inch MacBook Pro— size and weight?
Height: 0.64 inches
Width: 14.09 inches
Depth: 9.68 inches
Weight: 4.3 pounds
How much does the 16-inch MacBook Pro cost?