Johny Srouji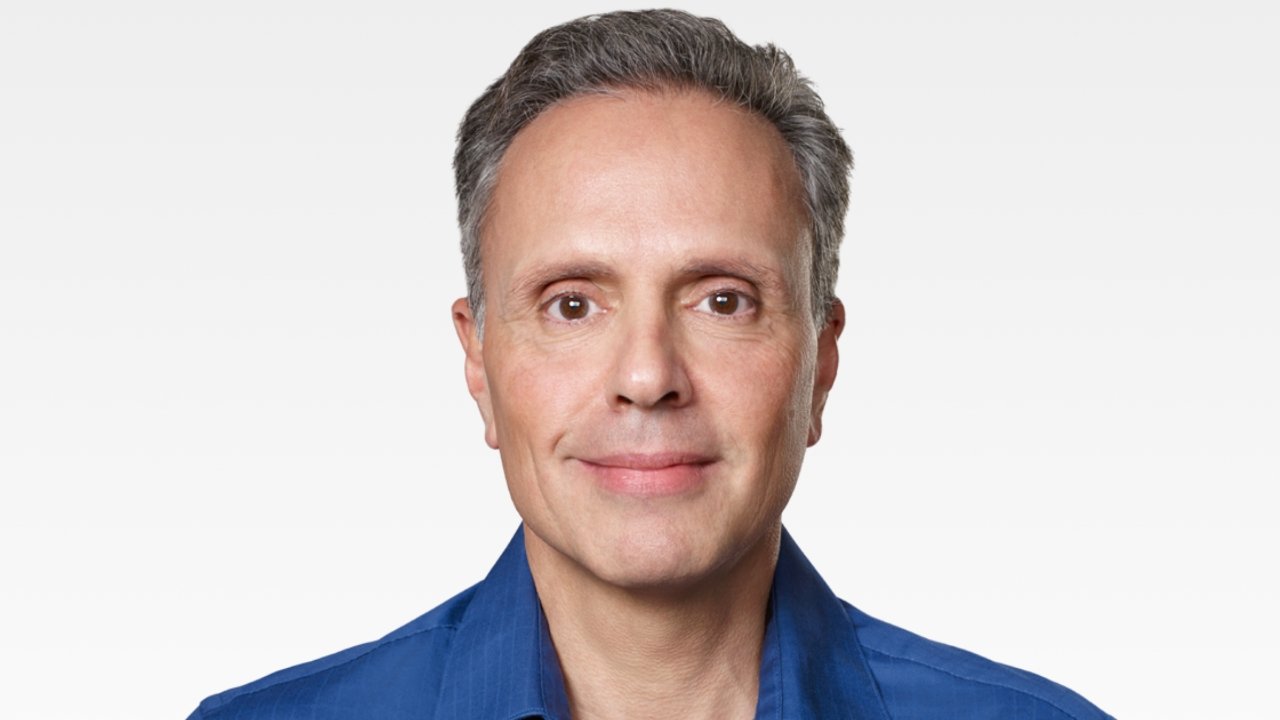 Johny Srouji is Apple's Senior Vice President of Hardware Technologies. He reports directly to Tim Cook and is responsible for products like Apple Silicon and battery technology. He's been with Apple since 2008 and led the development of the A4.
● SVP Hardware Technologies
● Joined Apple in 2008
● Worked at IBM and Intel
● Bachelor's and Master's degree in Computer Science
● Studied at Technion, Israel's Institute of Technology
---
Johny Srouji has been making himself known in recent months with appearances at Apple events and in interviews. He is the Senior Vice President of Hardware Technologies, which makes him in charge of some of Apple's most important products.
The processors, chipsets, security protocols, and other portions of Apple products fall into his purview. Srouji got his start at Apple in 2008 when he helped develop the A4 processor. His team has since been responsible for each A-series processor and now the all-important M1.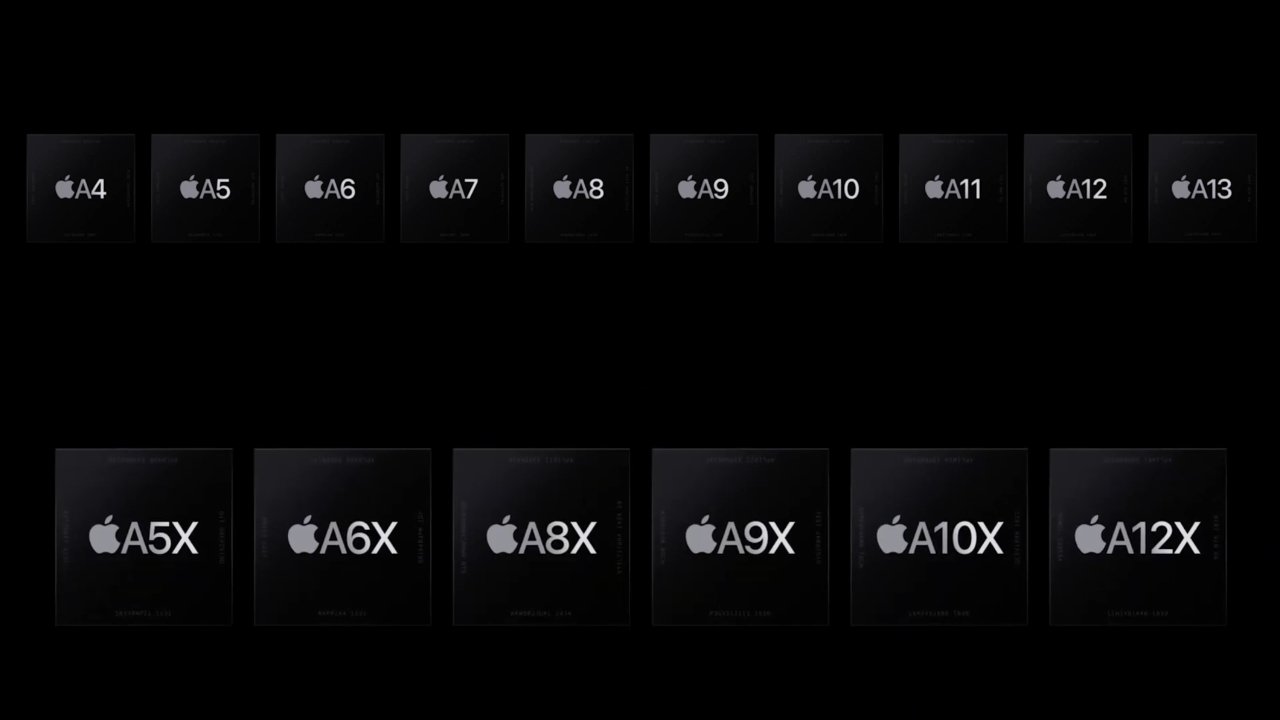 Introducing the M-series processor
After years of boasting the most powerful mobile SoCs on the market, Apple took its chipset expertise to the desktop. The M1 is a 5-nanometer processor with a built-in neural engine and significant performance and efficiency gains.
Apple initially announced its transition from Intel to custom Apple Silicon during the 2020 WWDC. Johny Srouji appeared in the pre-recorded announcement to describe the advantages of moving to in-house system architecture.
By combining the CPU, GPU, I/O processor, and the T2 into one SoC with unified memory, Apple achieved performance gains unseen by the industry for years. The M1 has four high-performance cores, which had the fastest single-core performance ever in a CPU as of its introduction.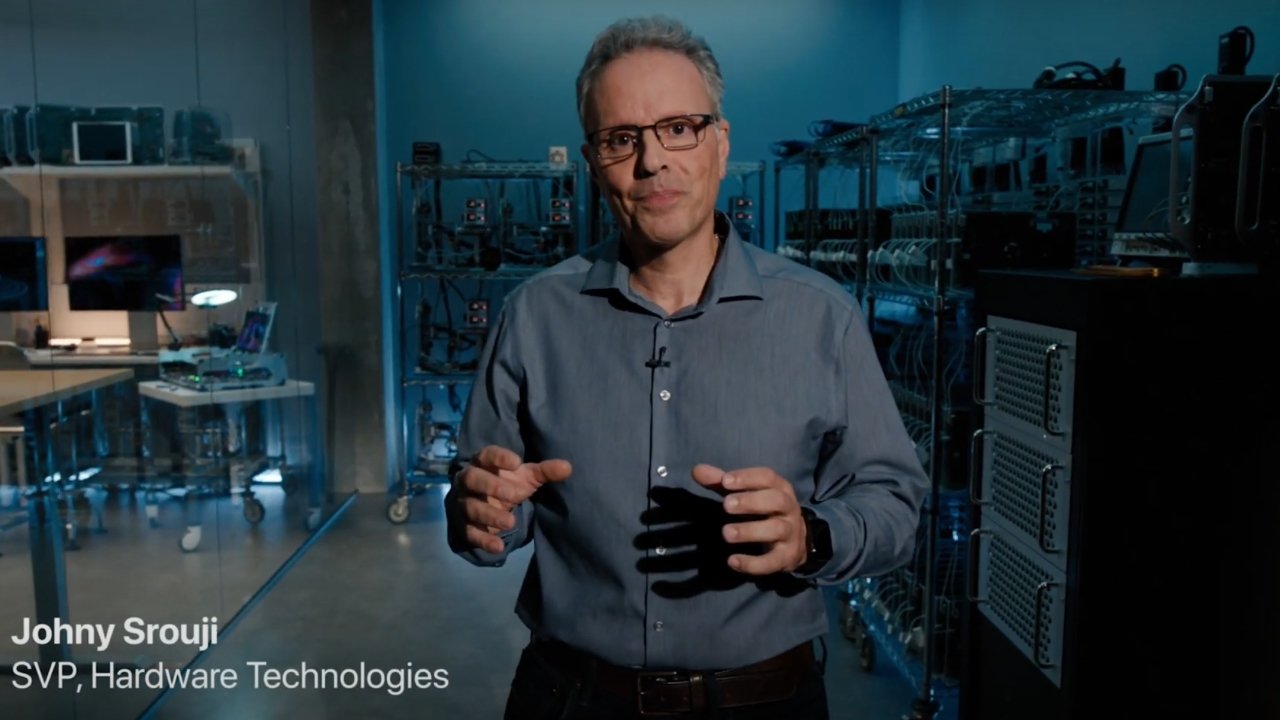 Srouji also boasted the M1's superior performance per watt. The M1 can deliver 2x the performance of standard processors and achieve the equivalent Intel processor's peak performance at a quarter of the power.
Users discovered that the M1 processor was so efficient and powerful that most tasks were better left to a MacBook Air versus an Intel Mac Pro.
Johny Srouji interviewed
Several executives went on an interview tour after Tim Cook announced the company's transition from Intel to Apple Silicon. They discussed the M-series' inception and how vertical integration will help improve the Mac.
The Apple Silicon Transition
In one interview with Ars Technica, Craig Federighi, Greg Joswiak, and Johny Srouji discussed how they approached building the M1 and the challenges they faced.
Craig Federighi, SVP of Software Engineering, commented on the design path to M1. When asked if they started with the A12Z Bionic and worked up from there, he responded that the Mac needed its own chips with its own capabilities like Thunderbolt and a better GPU, that "the M1 is essentially a superset."
Srouji explained "the foundations for M1... started over a decade ago" that by using scalable architecture Apple could build "a whole different custom chip." He asserted that the M1 would never be an A-series chip on steroids, but a new chip builds on the same foundation.
Spec considerations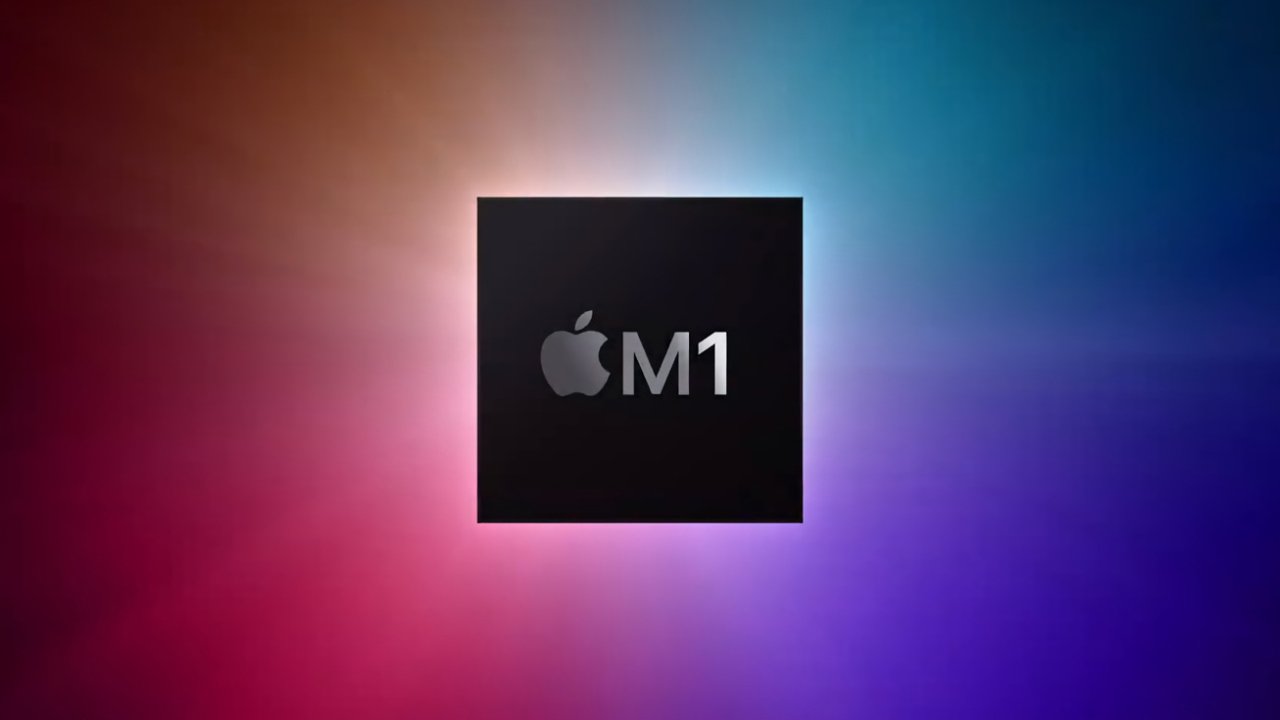 Federighi, Joswiak, and Srouji spoke to True Ventures about the considerations made when speccing out the M1.
Companies like Intel and AMD use gigahertz and power metrics because they are primarily component makers and can charge higher prices for higher specifications. Apple, as the executives explained, is different.
"We are a product company, and we built a beautiful product that has the tight integration of software and silicon," said Srouji. "It's not about the gigahertz and megahertz, but about what the customers are getting out of it."
Although the M1 chip is designed with compactness and performance in mind, it can do more than competing chipsets because of a higher-end, baked-in graphics engine and universal memory architecture.
"Most of the processing once upon a time was done on the CPU," Srouji said. "Now, there is lots of processing done on the CPU, the graphics and the Neural Engine, and the image signal processor."
Apple tackles each of its devices with vertical integration in mind. It controls the hardware, software, and design from the ground up. This leads to products like the 13-inch MacBook Pro with an M1 processor — it's better than most other Intel-based Apple computers.
"I believe the Apple model is unique and the best model," Srouji said. "We're developing a custom silicon that is perfectly fit for the product and how the software will use it. When we design our chips, which are like three or four years ahead of time, Craig and I are sitting in the same room defining what we want to deliver, and then we work hand in hand. You cannot do this as an Intel or AMD or anyone else."
That fact is well known by Intel, which is in the midst of an ad campaign smearing the M1 processor. Windows PCs cannot achieve the same level of vertical integration with Intel as Mac can with M1 since Intel processors are one-size-fits-all.
Johny Srouji's life and career
Johny Srouji was born in Haifa, Israel in 1964. He attended Technion, the Israel Institute of Technology, and earned a bachelor's degree and master's degree in computer science.
His early life in tech was mainly uneventful. He started his career at IBM R&D in Israel in 1990 until 1992.
Srouji then joined Intel in 1993 at their Israel Design Center, where he ultimately became a senior manager. He worked with Intel until 2005 when he returned to IBM for a short time as director of developing the Power 7 processor.
In 2008 Apple recruited Srouji to lead the Apple Silicon development team. His team created the first system-on-a-chip, the A4, used in iPad and iPhone.
In addition to developing the A-series processors, Srouji aided in creating the Touch ID sensor, new battery technology, and display technology.
The man who hired Srouji, Bob Mansfield, stepped down from his leadership position in 2013 to focus on other projects. He would ultimately work on Apple Car before retiring in 2020.
Apple placed Johny Srouji on the executive team in 2015 as SVP of Hardware Technologies. He reports directly to Tim Cook and continues to oversee the development of processors like the M1.
In 2019, it was rumored that Intel would offer Johny Srouji the vacant CEO spot. Reports later suggested he either declined the offer or was never in the running in the first place.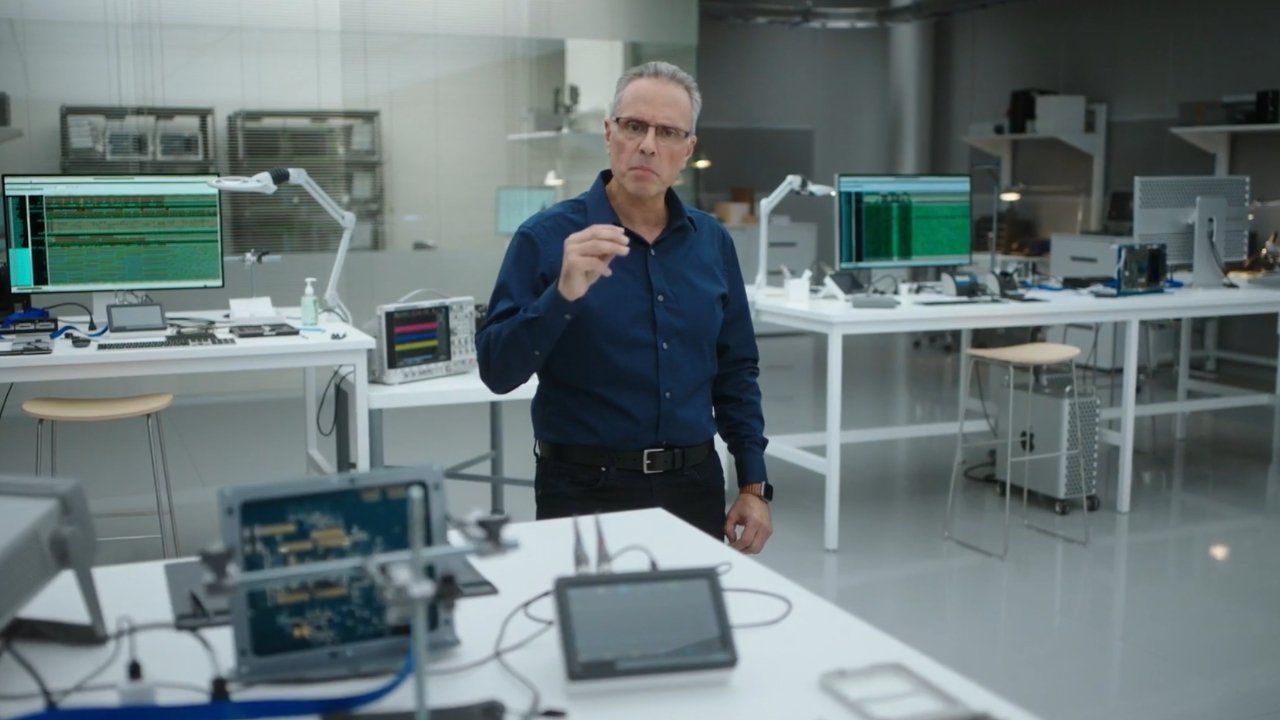 Development of an in-house modem to be used in future iPhones is underway. Srouji was reportedly upset with Intel at its progress with its modems and stated, "This would have never happened at Apple under my watch."
Apple later buried the hatchet with Qualcomm as Intel left the modem business. Apple is expected to release its own modems by 2025, with Johny Srouji at the helm.