MacBook Air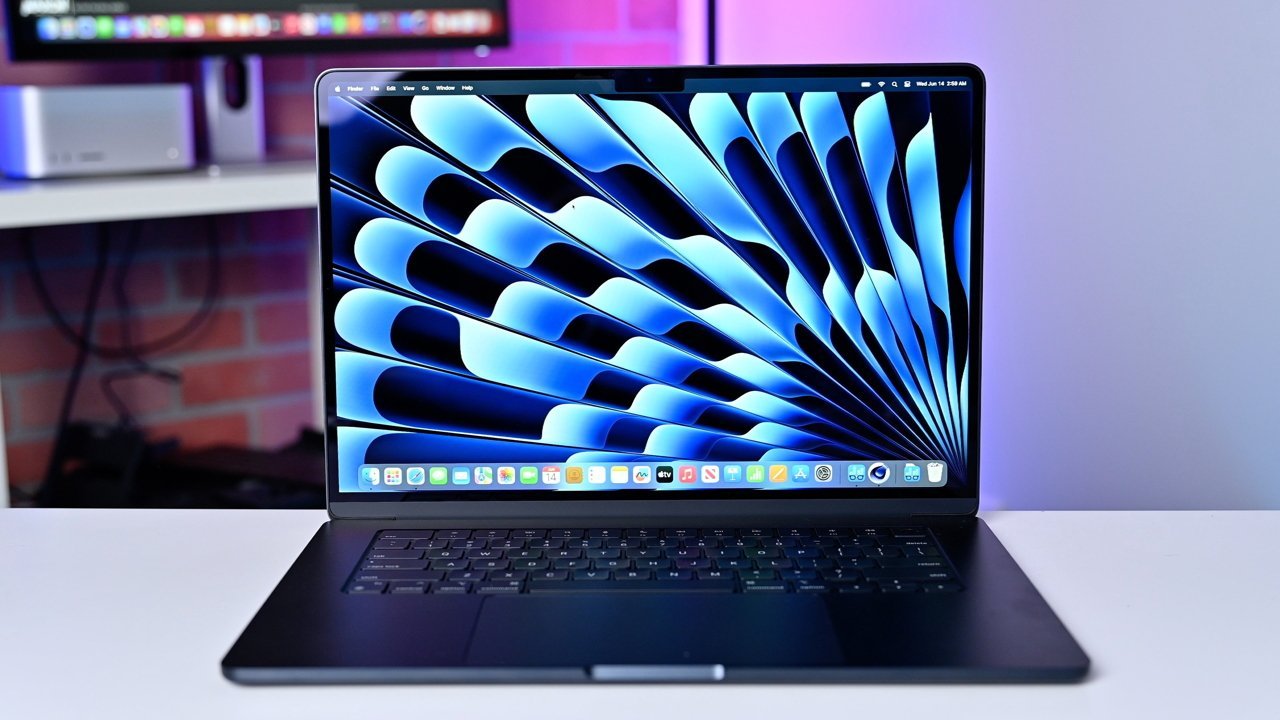 It has been over a decade since Steve Jobs revealed the original MacBook Air, a laptop so thin he introduced it by pulling it out of an envelope. Apple's smallest laptop continues to fight for an ideal balance between size, performance, and price. It joins the new 13-inch MacBook Pro as the first Apple notebooks running Apple Silicon.
● Apple Silicon M1 chip
● Up to 16GB of RAM
● Up to 2TB of flash storage
● Two USB 4/Thunderbolt 3 ports
● True Tone Retina Display
● Magic Keyboard
● 15 to 18 hour battery life
● Starting at $999
---
The MacBook Air is Apple's most popular Mac laptop with its blend of performance, low entry price, and portability. The latest update in late 2020 gave it 3.5x the processing power with up to six hours of extra battery life.
Apple took the most popular notebook in its lineup and made it one of the most powerful with the addition of the M1 processor. This laptop features a thin and light construction with no cooling fan and a Retina Display.
MacBook Air Features
Apple Silicon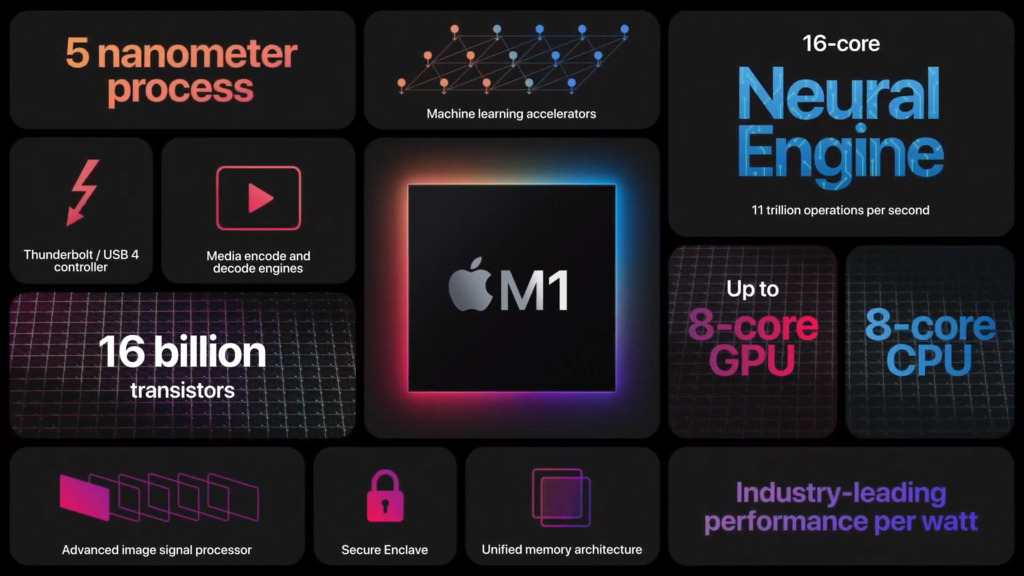 Apple's custom processors have powered the iPhone and iPad for years, and now Apple Silicon has made it to the Mac. The new M1 processor pushes the MacBook Air to new heights, making it outperform most existing Intel Macs, even the 16-inch MacBook Pro.
Apple says the new MacBook Air is up to 3.5x faster with 5x faster graphics than its predecessor. The claim stands up to benchmark scrutiny. Its single-core performance competes with Apple's high-end Mac Pro, and its multi-core score is higher than all Macs except those with more than 8 cores.
The M1 chip's balance of power and efficiency allows the new MacBook Air to be fanless, offering silent performance. The big-little layout of the eight-core processor makes it easy on power consumption but able to kick in performance cores when necessary. The efficiency cores by themselves outperform the Intel Core-i3 processor.
Display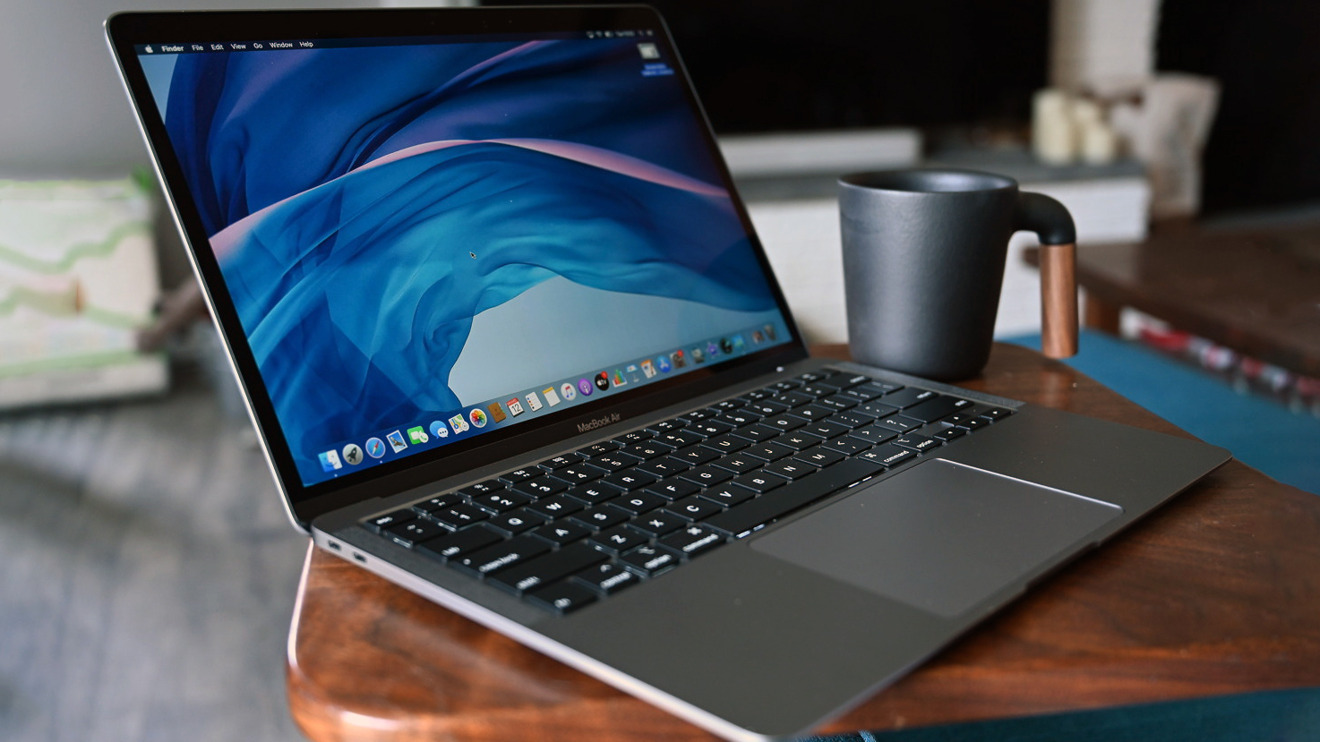 The 2020 models have a 13.3-inch Retina Display with True Tone, P3 wide color gamut, and 400 nits max brightness.
External displays and other peripherals are connected with two 40 gigabits-per-second Thunderbolt 3 ports instead of the slower USB 3.2 type C found on Windows laptops. This allows users to connect any USB peripheral.
The late 2020 models with Apple Silicon can connect to 6K displays, including the Pro Display XDR. However, external display support is limited to one monitor, regardless of resolution.
Keyboard
The 2020 models of MacBook Air now include the new Magic Keyboard first introduced in the 16-inch MacBook Pro. A redesigned scissor mechanism with 1mm of travel means no more sticky keys from previous generations. The new keyboard also included the inverted-T arrow keys.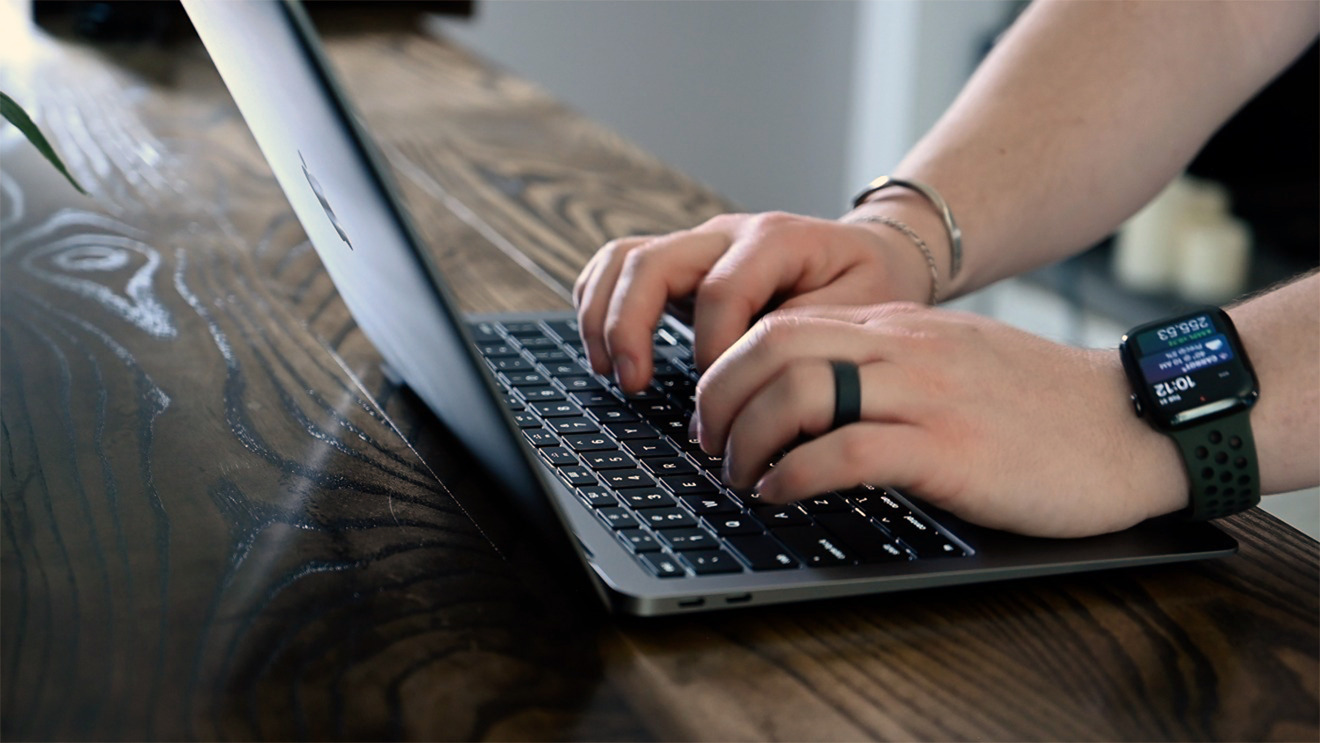 The previous generation housed a butterfly keyboard, which had multiple updates and changes to attempt to address reliability issues. The butterfly switch was prone to stuck keys or broken mechanisms, leading to a higher failure rate than previous scissor-switch designs.
Apple had implemented keyboard repair programs for the butterfly keyboard, but the introduction of the new keyboard seems to be a final admission that there was some issue at hand. Even the latest iPad Pro keyboard uses the new Magic Keyboard design.
Webcam
The late 2020 model with M1 chip offers improved video-chat capabilities. While the laptop still has a 720p webcam, the M1 chip uses Apple's newest image signal processor (ISP) for improved image quality. The new ISP adds greater dynamic range, better noise reduction, and superior auto white balance and machine-learning-enhanced face detection to make you look clearer in FaceTime or Zoom calls.
Security
The 2018 revision incorporated a Touch ID sensor for biometric identification. Touch ID has remained on the 2019 and 2020 refreshes and will likely be part of the MacBook Air until Apple possibly implements Face ID in a future model.
The T2 security chip is a separate piece of custom Apple Silicon that, for some key operations, sits between the Intel processor and macOS. It hosts the Secure Enclave for Touch ID and provides encryption services to macOS. The T2 chip also provides a secure boot, meaning the only processes that can run at startup are trusted and approved macOS software.
MacBook Air History
Third generation
In October 2018, Apple redesigned and rebooted the MacBook Air after nearly a decade of selling models with the second-generation design.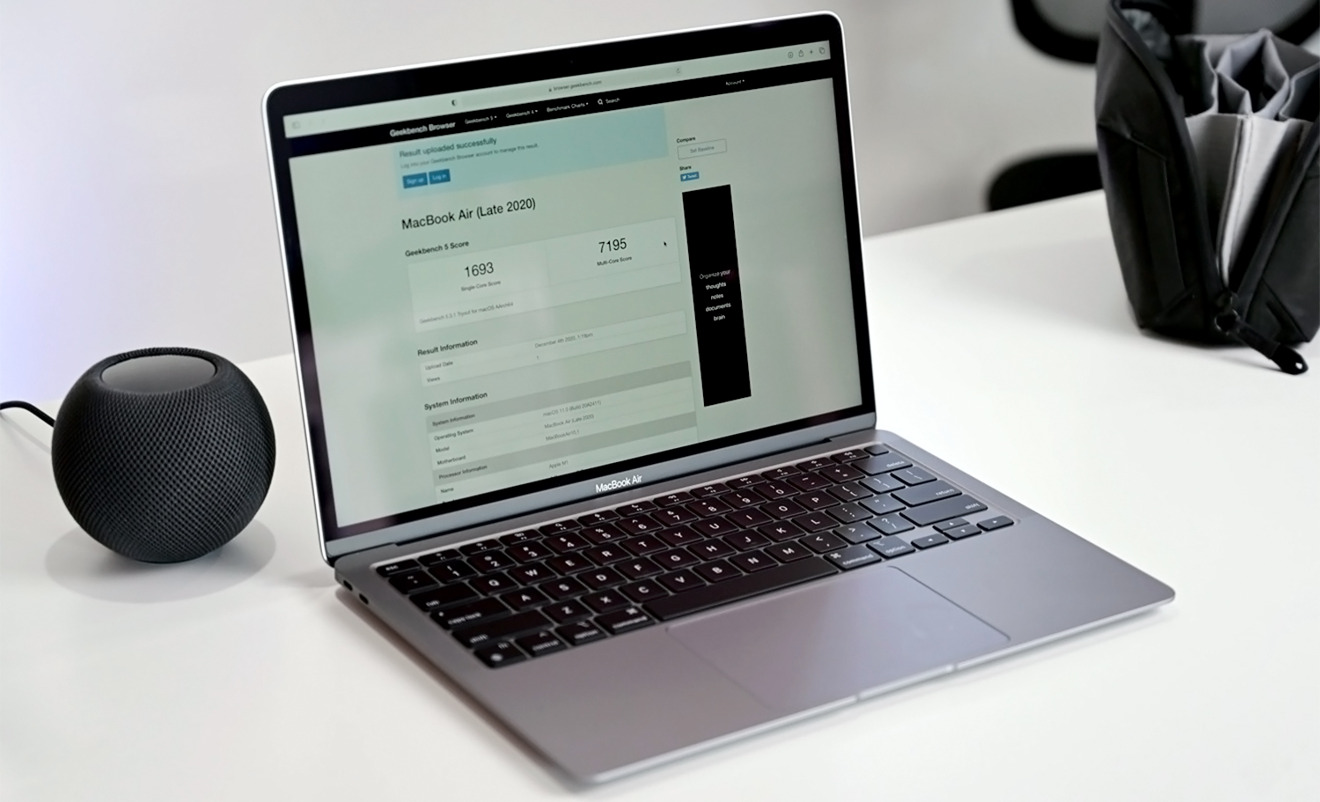 The third-generation model added a Retina Display, Touch ID, and three color options. It essentially replaced the 12-inch MacBook, which Apple phased out of its lineup in the following months. This design has two Thunderbolt 3 ports, a 13.3-inch display at 2560 x 1600 resolution, and – initially – the maligned butterfly keyboard.
A March 2020 update added faster 10th-generation Intel processors, the Magic Keyboard, and a lower $999 starting price. That model had a less-than-ideal cooling setup, as many users complained about its fans kicking in frequently. In hindsight, that may have been because Apple was prioritizing a significant hardware update for later that year.
In November 2020, Apple ditched Intel, launching an updated model with Apple Silicon. The M1-powered Macbook Air brought much-improved performance and battery life. Apple promised up to 3.5x faster processing power than the previous generation, with up to 5x the graphical performance. Its battery can last up to 15 hours of web browsing. This update also removed fans, allowing for silent operation.
Second generation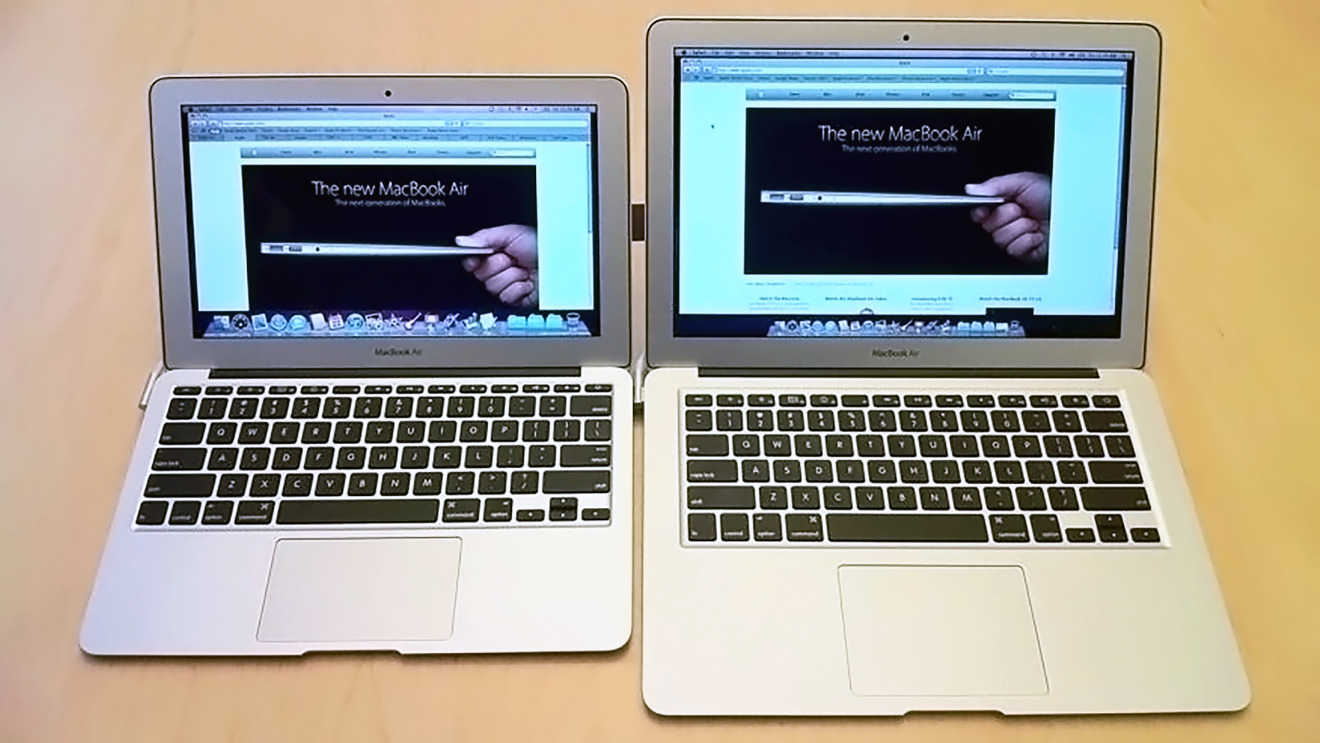 In 2010, Apple released a second-generation MacBook Air with a tapered case and solid-state storage. There were two sizes: 11-inch and 13-inch models.
This generation was well-received, helping to push the design into the mainstream. Within the next five years, the market was flooded with clones, and Microsoft later coined the name "Ultrabook" to denote Windows laptops that borrowed heavily from the MacBook Air.
With each update, Apple added more internal memory and faster processors. This was the last MBA generation to include non-Retina displays and a MagSafe port.
Apple discontinued the 11-inch MacBook Air in 2017 and the second-generation 13-inch model in 2019.
First generation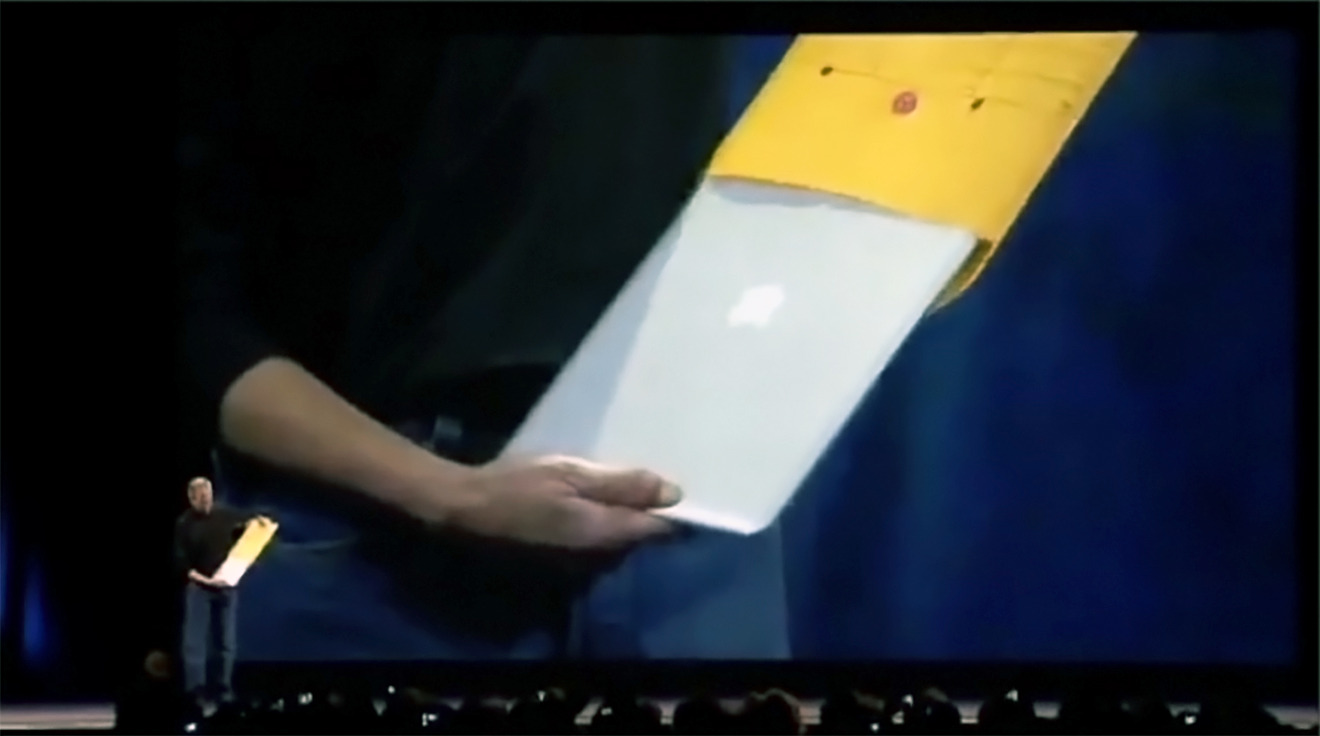 In 2008, to the delight and astonishment of those watching, Steve Jobs reached into a small envelope to reveal Apple's latest breakthrough product. The first MacBook Air had a 13.3-inch display and was 1.9cm thin, a remarkable design feat for its era.
This initial model made significant sacrifices to achieve that thin profile and solid battery life. Its 1.6GHz Intel Core 2 Duo processor delivered less-than-stellar performance. The $1,799 entry-level model only had an 80GB hard drive, and a model with a 64GB solid-state drive and 1.8GHz processor cost $3,098.
One of the most controversial moves was Apple's decision not to include a CD/DVD drive. This move attracted significant skepticism and blowback at the time, given the prominent position optical drives still held in consumer technology. With iCloud and other cloud platforms looming on the horizon, Apple envisioned optical drives' relevance fading quickly. So, the company sacrificed the drive in the name of thinness and attractive design, a bet that ultimately paid off.
This move foreshadowed future decisions like the iPhone's headphone jack removal and the switching of all MacBook ports to Thunderbolt 3/USB-C.
MacBook Air Review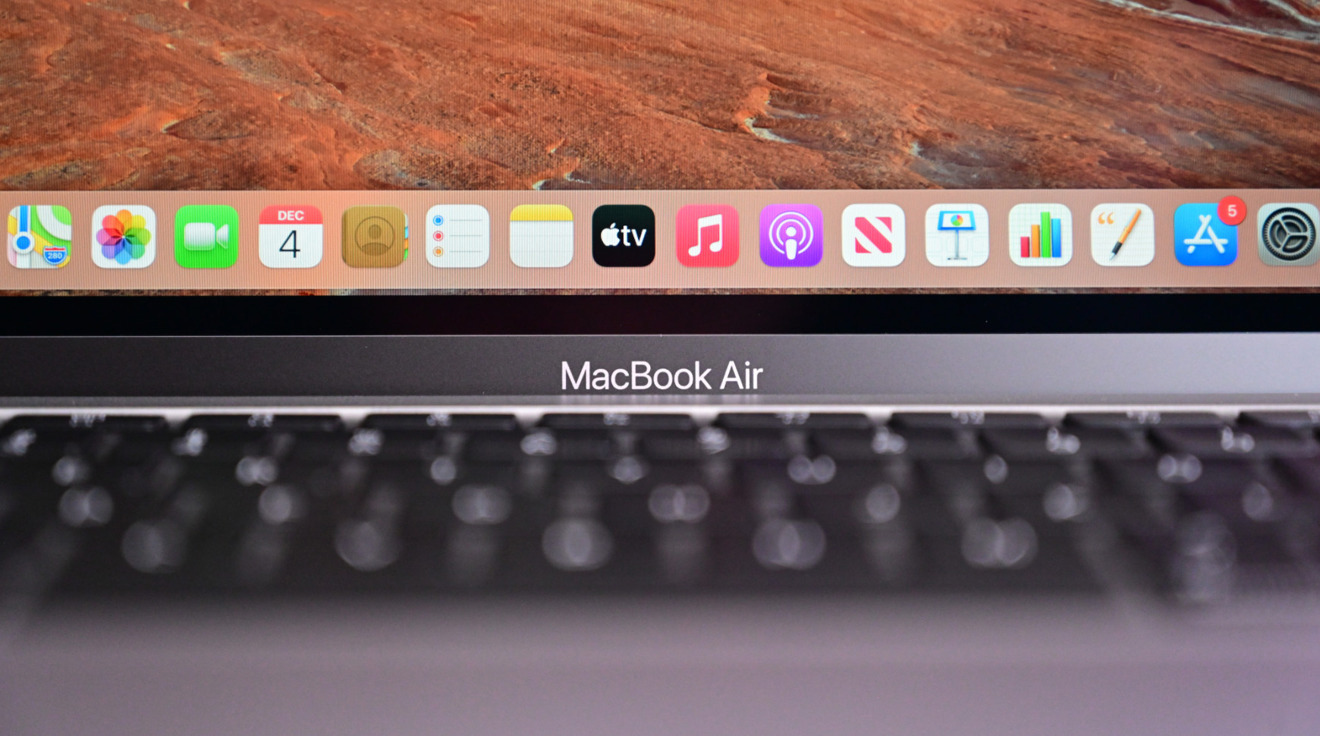 In AppleInsider's review of the late 2020 model, we were highly impressed with the M1 processor's performance – and what that means for the Mac's future.
On the first Apple Silicon in a Mac:
"Apple's first Mac processor is an incredible boost in speed, and it only scratches the surface. This processor is competent in everyday tasks, but it is more than just launching apps and editing photos. The M1 Macbook Air makes significant changes to memory usage, the SSD, and even the built-in camera.
"It makes comparing this M1 version to the previous-gen model more difficult because it isn't the same. Take memory. The previous machine could go up to 16GB of DDR4 RAM, but the new model can have up to 16GB of what Apple calls unified memory. The memory is integrated into the M1 itself rather than being relegated to separate slots. This lets everything from the processor to the Neural Engine to access the shared memory.
"As these components share the memory, it allows them to work together more seamlessly and ultimately results in increased performance.
"The M1 also has an updated SSD controller, which, as you will see from the benchmarks, is also remarkably improved by more than 100 percent.
"In Geekbench 5.3.1, the M1 model pulled a 1693 and a 7195 on the single and multi-core tests. The last-gen machine's base model earned a 1074 and a 2412, which means the M1 is almost 60 percent faster on single-core tasks and nearly 200 percent faster on multi-core tasks. Don't forget, though, the early 2020 version was only a quad-core machine.
"Looking at graphics, using the Compute benchmark running Metal, the M1 scored a 20284, which is about 250 percent improved over the 2019 model's 5853 score. That 2019 model relied on Intel Iris Plus graphics versus the eight-core M1 GPU. The eight-core GPU on the next-up model is even more capable than the entry seven-core GPU, but both still blow away the old scores.
"If we look at disk speeds, the M1 with the T2-assisted storage controller can achieve write speeds around 2689 MB/s and read speeds around 2484 MB/s. Saving, copying, or otherwise manipulating files is blistering fast on this machine.
"These aren't minor iterative increases in speed like we're used to. These are incredible jumps in performance that make real differences when using the machine."
"Ultimately, what may be the most confounding aspect of the new MacBook Air — as well as the other M1 Macs — is what apps run and how they run. Apple has made this a bit murky, likely because the vast majority of users won't know or care how apps are run.
"On the new M1 update, you can run "fat binary" apps that are compiled for both the M1 processor and Intel processors simultaneously. You can also run apps inside Rosetta 2, which is Apple's software that enables Intel-compiled apps to run on the M1. These apps will see a performance hit of varying degrees since they don't run natively. You have iOS apps that can now run natively since the M1 shares a similar architecture with iPhones and iPad.
"Apps that run natively versus Rosetta 2 are hard to differentiate. The only real way to know is on first launch, the app takes a few seconds to initialize Rosetta 2 before running. After that first run, they will launch almost instantly.
"In our tests, we've tried a few apps in Rosetta 2, and they didn't have any issues and were quick. Speed will undoubtedly improve when explicitly optimized for Apple Silicon.
"Running iOS and iPadOS apps is a whole new experience. It's interesting to see these apps that were previously constrained to our palms up on our desk's monitor. We tested games and utilities that all ran mostly fine, though some are still too optimized for touch to make sense on a Mac.
"Developers can always update their apps with Mac-specific controls and release them through the Mac App Store. Lacking that, you can drop an IPA file on your Mac as well — assuming you have one. We'll be talking about how to pull these off your devices in the coming days."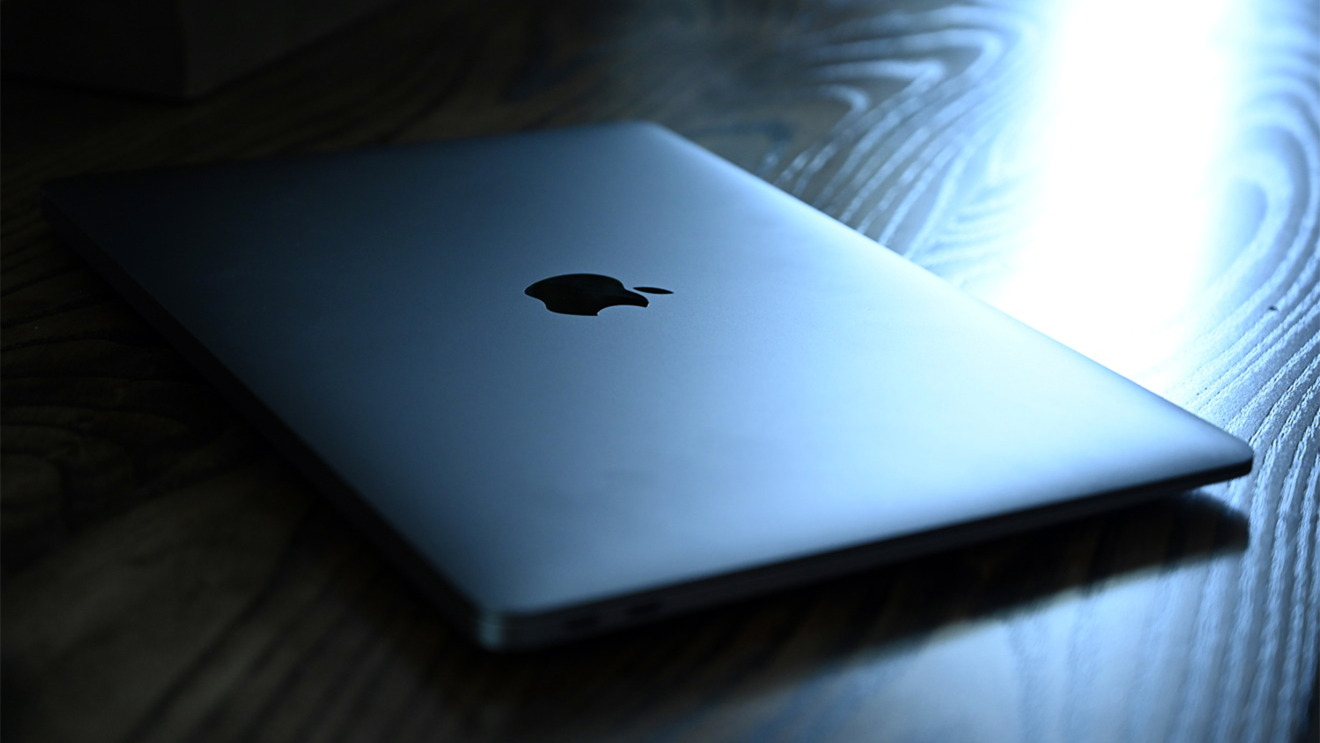 "We've been using our M1 MacBook for several weeks now and see it easily as the future of the Mac. It is absurdly fast in everyday use. Apple has optimized this machine for the average workflow, and it pays off. We were able to launch every single default app in only about 14 seconds from double-click to fully-operational. The machine was opening the apps faster than we could click on the next icon.
"Compared to the MacBook Air, our Mac Pro felt slow. Opening apps, rebooting, saving files are all much faster on the MacBook Air.
"We also are absolutely thrilled with the lack of any fans. The machine is only a hair slower than the 13-inch MacBook Pro that has fans, and we believe it is worth the tradeoff for all but "pro" users who need that extra bit of clock speed. The machine is 100 percent silent in operation, and it makes any other fan sound terribly loud once you get used to living without them.
"Barring odd software compatibility issues, there is little reason not to embrace Apple's M1 chip. This machine is powerful, optimized to the teeth for Apple's own hardware, and improvements such as nixing the fans have made this into the go-to device for almost everyone."
MacBook Air Pricing
The late 2020 MacBook Air with M1 chip starts at $999. This model has 8GB of RAM and 256GB storage. For $1249, you get an M1 chip with an additional active GPU core and 512GB storage.
A maxed-out model with 16GB of RAM and 2TB SSD costs $2,049.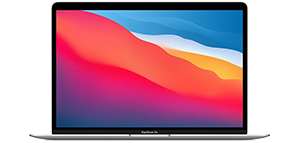 M1 MacBook Air
---
Configurations
Discount
MacBook Air (M1, 8GB, 256GB, 7-core GPU) Space Gray

$999.00

$935.00

Coupon

Price with $64 promo code APINSIDER. As always, if you have any issues, you can reach out to us at [email protected] and we'll try and help.

$899.99

$949.00

$948.00

$899.99

$929.00

$994.00
$99.01
MacBook Air (M1, 8GB, 256GB, 7-core GPU) Silver

$999.00

$935.00

Coupon

Price with $64 promo code APINSIDER. As always, if you have any issues, you can reach out to us at [email protected] and we'll try and help.

$899.99

$949.00

$948.00

$899.99

$929.00

sold out
$99.01
MacBook Air (M1, 8GB, 256GB, 7-core GPU) Gold

$999.00

$929.00

Coupon

Price with $70 promo code APINSIDER. As always, if you have any issues, you can reach out to us at [email protected] and we'll try and help.

$899.99

$949.00

$948.00

$899.99

$929.00

sold out
$99.01
MacBook Air (M1, 8GB, 512GB, 8-core GPU) Space Gray

$1,249.00

$1,185.00

Coupon

Price with $64 promo code APINSIDER. As always, if you have any issues, you can reach out to us at [email protected] and we'll try and help.

$1,149.99

$1,199.00

$1,186.00

$1,149.99

$1,162.00

$1,244.00
$99.01
MacBook Air (M1, 8GB, 512GB, 8-core GPU) Silver

$1,249.00

$1,165.99

Coupon

Price with $64 promo code APINSIDER. As always, if you have any issues, you can reach out to us at [email protected] and we'll try and help.

$1,149.99

$1,199.00

$1,186.00

$1,149.99

$1,162.00

$1,244.00
$99.01
MacBook Air (M1, 8GB, 512GB, 8-core GPU) Gold

$1,249.00

$1,149.99

Coupon

Price with $50 promo code APINSIDER. As always, if you have any issues, you can reach out to us at [email protected] and we'll try and help.

$1,099.00

$1,199.00

$1,186.00

$1,149.99

$1,162.00

$1,244.00
$150.00
MacBook Air (M1, 8GB, 512GB, 7-core GPU) Space Gray

$1,199.00

place order

Coupon

Price with $80 promo code APINSIDER. As always, if you have any issues, you can reach out to us at [email protected] and we'll try and help.

n/a

$1,199.00

$1,132.00

n/a

n/a

n/a
$80.00
MacBook Air (M1, 8GB, 512GB, 7-core GPU) Silver

$1,199.00

$1,119.00

Coupon

Price with $80 promo code APINSIDER. As always, if you have any issues, you can reach out to us at [email protected] and we'll try and help.

n/a

place order

$1,132.00

n/a

n/a

n/a
$80.00
MacBook Air (M1, 8GB, 512GB, 7-core GPU) Gold

$1,199.00

$1,149.00

Coupon

Price with $50 promo code APINSIDER. As always, if you have any issues, you can reach out to us at [email protected] and we'll try and help.

n/a

$1,199.00

$1,132.00

n/a

n/a

n/a
$67.00
MacBook Air (M1, 8GB, 1TB, 7-core GPU) Space Gray

$1,399.00

place order

Coupon

Price with $50 promo code APINSIDER. As always, if you have any issues, you can reach out to us at [email protected] and we'll try and help.

n/a

place order

$1,321.00

n/a

n/a

n/a
$78.00
MacBook Air (M1, 8GB, 1TB, 7-core GPU) Silver

$1,399.00

$1,349.00

Coupon

Price with $50 promo code APINSIDER. As always, if you have any issues, you can reach out to us at [email protected] and we'll try and help.

n/a

place order

$1,321.00

n/a

n/a

n/a
$78.00
MacBook Air (M1, 8GB, 1TB, 7-core GPU) Gold

$1,399.00

place order

Coupon

Price with $50 promo code APINSIDER. As always, if you have any issues, you can reach out to us at [email protected] and we'll try and help.

n/a

place order

$1,321.00

n/a

n/a

n/a
$78.00
MacBook Air (M1, 8GB, 2TB, 7-core GPU) Space Gray

$1,799.00

place order

Coupon

Price with $50 promo code APINSIDER. As always, if you have any issues, you can reach out to us at [email protected] and we'll try and help.

n/a

place order

$1,698.00

n/a

n/a

n/a
$101.00
MacBook Air (M1, 8GB, 2TB, 7-core GPU) Silver

$1,799.00

place order

Coupon

Price with $50 promo code APINSIDER. As always, if you have any issues, you can reach out to us at [email protected] and we'll try and help.

n/a

place order

$1,698.00

n/a

n/a

n/a
$101.00
MacBook Air (M1, 8GB, 2TB, 7-core GPU) Gold

$1,799.00

place order

Coupon

Price with $50 promo code APINSIDER. As always, if you have any issues, you can reach out to us at [email protected] and we'll try and help.

n/a

place order

$1,698.00

n/a

n/a

n/a
$101.00
MacBook Air (M1, 16GB, 256GB, 7-core GPU) Space Gray

$1,199.00

place order

Coupon

Price with $50 promo code APINSIDER. As always, if you have any issues, you can reach out to us at [email protected] and we'll try and help.

n/a

$1,199.00

$1,138.00

n/a

n/a

n/a
$61.00
MacBook Air (M1, 16GB, 256GB, 7-core GPU) Silver

$1,199.00

place order

Coupon

Price with $50 promo code APINSIDER. As always, if you have any issues, you can reach out to us at [email protected] and we'll try and help.

n/a

$1,199.00

$1,138.00

n/a

n/a

n/a
$61.00
MacBook Air (M1, 16GB, 256GB, 7-core GPU) Gold

$1,199.00

$1,149.00

Coupon

Price with $50 promo code APINSIDER. As always, if you have any issues, you can reach out to us at [email protected] and we'll try and help.

n/a

$1,199.00

$1,138.00

n/a

n/a

n/a
$61.00
MacBook Air (M1, 16GB, 512GB, 7-core GPU) Space Gray

$1,399.00

$1,299.00

Coupon

Price with $100 promo code APINSIDER. As always, if you have any issues, you can reach out to us at [email protected] and we'll try and help.

n/a

$1,399.00

$1,321.00

n/a

n/a

n/a
$100.00
MacBook Air (M1, 16GB, 512GB, 7-core GPU) Silver

$1,399.00

place order

Coupon

Price with $110 promo code APINSIDER. As always, if you have any issues, you can reach out to us at [email protected] and we'll try and help.

n/a

$1,399.00

$1,321.00

n/a

n/a

n/a
$110.00
MacBook Air (M1, 16GB, 512GB, 7-core GPU) Gold

$1,399.00

place order

Coupon

Price with $100 promo code APINSIDER. As always, if you have any issues, you can reach out to us at [email protected] and we'll try and help.

n/a

$1,399.00

$1,321.00

n/a

n/a

n/a
$100.00
MacBook Air (M1, 16GB, 1TB, 7-core GPU) Space Gray

$1,599.00

$1,549.00

Coupon

Price with $50 promo code APINSIDER. As always, if you have any issues, you can reach out to us at [email protected] and we'll try and help.

n/a

$1,599.00

$1,510.00

n/a

n/a

n/a
$89.00
MacBook Air (M1, 16GB, 1TB, 7-core GPU) Silver

$1,599.00

place order

Coupon

Price with $50 promo code APINSIDER. As always, if you have any issues, you can reach out to us at [email protected] and we'll try and help.

n/a

$1,599.00

$1,510.00

n/a

n/a

n/a
$89.00
MacBook Air (M1, 16GB, 1TB, 7-core GPU) Gold

$1,599.00

place order

Coupon

Price with $50 promo code APINSIDER. As always, if you have any issues, you can reach out to us at [email protected] and we'll try and help.

n/a

$1,599.00

$1,510.00

n/a

n/a

n/a
$89.00
MacBook Air (M1, 16GB, 2TB, 7-core GPU) Space Gray

$1,999.00

place order

Coupon

Price with $50 promo code APINSIDER. As always, if you have any issues, you can reach out to us at [email protected] and we'll try and help.

n/a

$1,999.00

$1,888.00

n/a

n/a

n/a
$111.00
MacBook Air (M1, 16GB, 2TB, 7-core GPU) Silver

$1,999.00

place order

Coupon

Price with $50 promo code APINSIDER. As always, if you have any issues, you can reach out to us at [email protected] and we'll try and help.

n/a

$1,999.00

$1,888.00

n/a

n/a

n/a
$111.00
MacBook Air (M1, 16GB, 2TB, 7-core GPU) Gold

$1,999.00

place order

Coupon

Price with $50 promo code APINSIDER. As always, if you have any issues, you can reach out to us at [email protected] and we'll try and help.

n/a

place order

$1,888.00

n/a

n/a

n/a
$111.00
MacBook Air (M1, 8GB, 1TB, 8-core GPU) Space Gray

$1,449.00

place order

Coupon

Price with $50 promo code APINSIDER. As always, if you have any issues, you can reach out to us at [email protected] and we'll try and help.

n/a

$1,449.00

$1,369.00

n/a

n/a

n/a
$80.00
MacBook Air (M1, 8GB, 1TB, 8-core GPU) Silver

$1,449.00

$1,399.00

Coupon

Price with $50 promo code APINSIDER. As always, if you have any issues, you can reach out to us at [email protected] and we'll try and help.

n/a

place order

$1,369.00

n/a

n/a

n/a
$80.00
MacBook Air (M1, 8GB, 1TB, 8-core GPU) Gold

$1,449.00

place order

Coupon

Price with $50 promo code APINSIDER. As always, if you have any issues, you can reach out to us at [email protected] and we'll try and help.

n/a

place order

$1,369.00

n/a

n/a

n/a
$80.00
MacBook Air (M1, 8GB, 2TB, 8-core GPU) Space Gray

$1,849.00

place order

Coupon

Price with $50 promo code APINSIDER. As always, if you have any issues, you can reach out to us at [email protected] and we'll try and help.

n/a

place order

$1,747.00

n/a

n/a

n/a
$102.00
MacBook Air (M1, 8GB, 2TB, 8-core GPU) Silver

$1,849.00

place order

Coupon

Price with $50 promo code APINSIDER. As always, if you have any issues, you can reach out to us at [email protected] and we'll try and help.

n/a

place order

$1,747.00

n/a

n/a

n/a
$102.00
MacBook Air (M1, 8GB, 2TB, 8-core GPU) Gold

$1,849.00

place order

Coupon

Price with $50 promo code APINSIDER. As always, if you have any issues, you can reach out to us at [email protected] and we'll try and help.

n/a

place order

$1,747.00

n/a

n/a

n/a
$102.00
MacBook Air (M1, 16GB, 512GB, 8-core GPU) Space Gray

$1,449.00

place order

Coupon

Price with $100 promo code APINSIDER. As always, if you have any issues, you can reach out to us at [email protected] and we'll try and help.

n/a

$1,449.00

$1,376.00

n/a

n/a

n/a
$100.00
MacBook Air (M1, 16GB, 512GB, 8-core GPU) Silver

$1,449.00

place order

Coupon

Price with $100 promo code APINSIDER. As always, if you have any issues, you can reach out to us at [email protected] and we'll try and help.

n/a

$1,449.00

$1,376.00

n/a

n/a

n/a
$100.00
MacBook Air (M1, 16GB, 512GB, 8-core GPU) Gold

$1,449.00

place order

Coupon

Price with $100 promo code APINSIDER. As always, if you have any issues, you can reach out to us at [email protected] and we'll try and help.

n/a

$1,449.00

$1,376.00

n/a

n/a

n/a
$100.00
MacBook Air (M1, 16GB, 1TB, 8-core GPU) Space Gray

$1,649.00

$1,599.00

Coupon

Price with $50 promo code APINSIDER. As always, if you have any issues, you can reach out to us at [email protected] and we'll try and help.

n/a

$1,649.00

$1,557.00

n/a

n/a

n/a
$92.00
MacBook Air (M1, 16GB, 1TB, 8-core GPU) Silver

$1,649.00

$1,599.00

Coupon

Price with $50 promo code APINSIDER. As always, if you have any issues, you can reach out to us at [email protected] and we'll try and help.

n/a

$1,649.00

$1,558.00

n/a

n/a

n/a
$91.00
MacBook Air (M1, 16GB, 1TB, 8-core GPU) Gold

$1,649.00

place order

Coupon

Price with $50 promo code APINSIDER. As always, if you have any issues, you can reach out to us at [email protected] and we'll try and help.

n/a

$1,649.00

place order

n/a

n/a

n/a
$91.00
MacBook Air (M1, 16GB, 2TB, 8-core GPU) Space Gray

$2,049.00

place order

Coupon

Price with $150 promo code APINSIDER. As always, if you have any issues, you can reach out to us at [email protected] and we'll try and help.

n/a

$2,049.00

$1,936.00

n/a

n/a

n/a
$150.00
MacBook Air (M1, 16GB, 2TB, 8-core GPU) Silver

$2,049.00

place order

Coupon

Price with $50 promo code APINSIDER. As always, if you have any issues, you can reach out to us at [email protected] and we'll try and help.

n/a

place order

$1,936.00

n/a

n/a

n/a
$113.00
MacBook Air (M1, 16GB, 2TB, 8-core GPU) Gold

$2,049.00

place order

Coupon

Price with $50 promo code APINSIDER. As always, if you have any issues, you can reach out to us at [email protected] and we'll try and help.

n/a

$2,049.00

$1,936.00

n/a

n/a

n/a
$113.00