Apple CEO Tim Cook to testify in US House antitrust investigation on July 27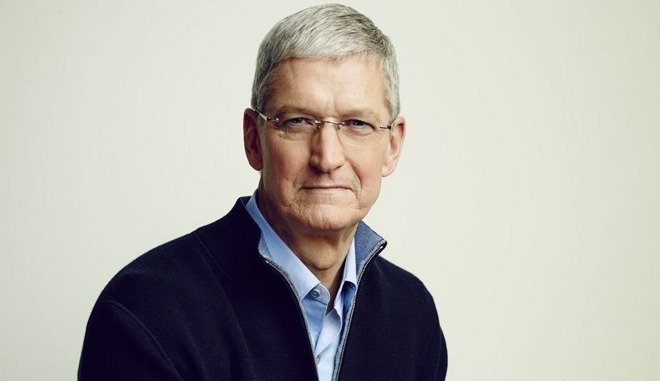 AppleInsider is supported by its audience and may earn commission as an Amazon Associate and affiliate partner on qualifying purchases. These affiliate partnerships do not influence our editorial content.
Apple CEO Tim Cook is scheduled to appear in front of the U.S. House Judiciary Committee on July 27, where he will testify as part of a probe into big tech business dealings.
Cook will appear as a witness alongside fellow tech industry executives Jeff Bezos, Sundar Pichai and Mark Zuckerberg, according to press release issued Monday.
House Judiciary Committee Chairman Jerrold Nadler (D-NY) and Antitrust Subcommittee Chairman David Cicilline (D-RI) issued a statement on the coming hearing that will probe antitrust concerns relating to Amazon, Apple, Facebook and Google.
"Since last June, the Subcommittee has been investigating the dominance of a small number of digital platforms and the adequacy of existing antitrust laws and enforcement," they said. "Given the central role these corporations play in the lives of the American people, it is critical that their CEOs are forthcoming. As we have said from the start, their testimony is essential for us to complete this investigation."
Cook will likely be pressed over recent App Store controversies, including a dustup over Apple's customary 30% cut of in-app purchases and subscriptions.
In June, Basecamp executives fought back against Apple's policies and refused to incorporate in-app purchasing options for its new email client Hey. Apple consequently denied necessary updates to the app and threatened to pull the title for flouting App Store guidelines. After a highly public back-and-forth, Apple approved a version of Hey that integrated free trial options as Basecamp worked on a more permanent fix to align the app with App Store rules.
Though Apple executives signaled no intent to change its rules, the company's stance toward potential offenders softened at WWDC. During the conference, Apple quietly announced new App Store review policies that allow developers to not only challenge individual rejections, but the guidelines on which those decisions were based.
In addition to the antitrust probe, Apple's App Store policies also face scrutiny from the Department of Justice.