Holding out for Apple Silicon Macs, Apple News+ audio stories, and more on the AppleInsider podcast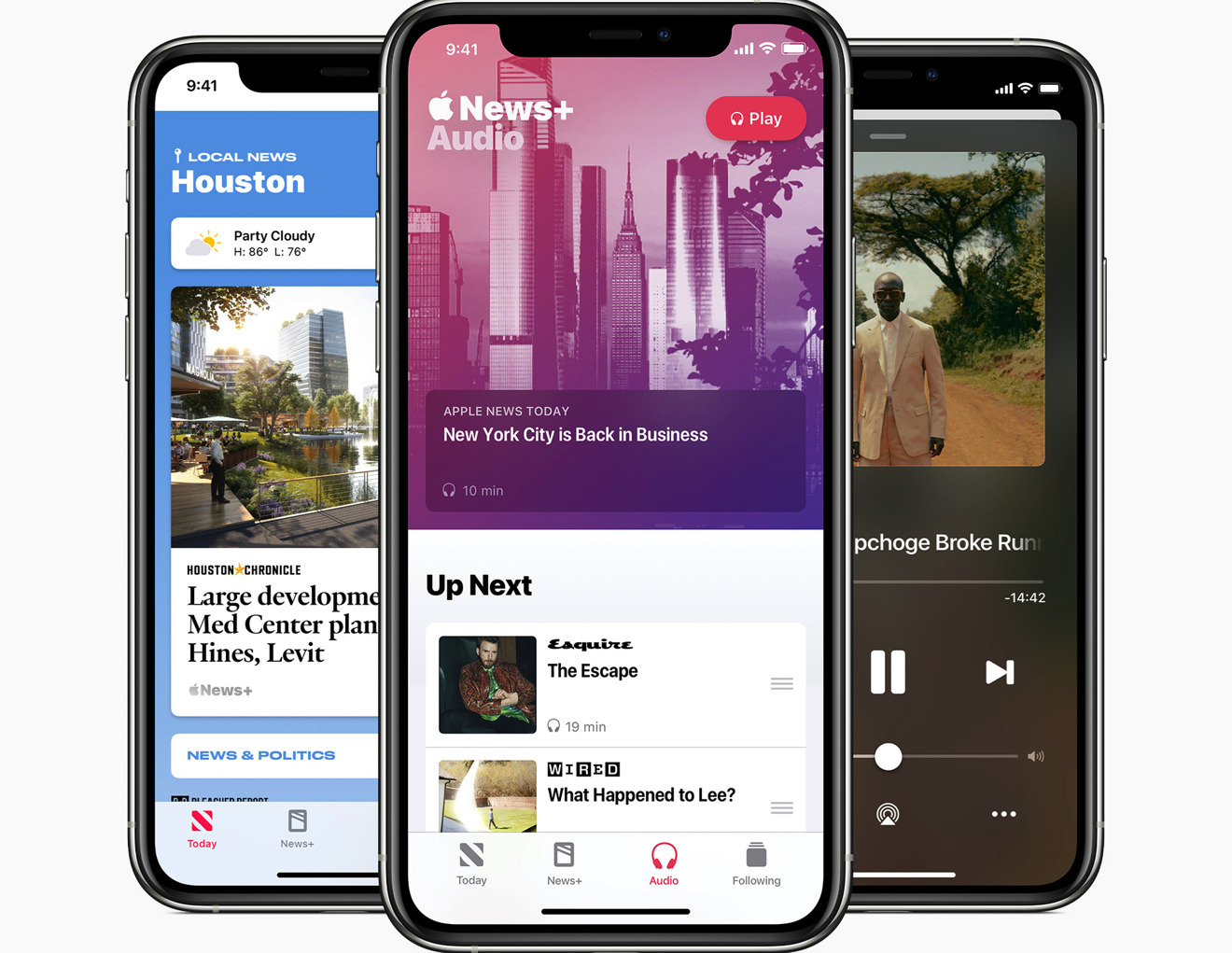 Twitter experiences a massive security breach, Apple releases iOS 13.6 and iPadOS 13.6, Apple News+ adds audio and local news in the US, "Apple Glass" could use AR to enhance screen privacy, and whether your upgrade should wait on Apple Silicon Macs.
On Wednesday, Twitter employees allegedly gave hackers access to high-profile accounts such as Apple, Jeff Bezos, Elon Musk, and others in a Bitcoin scam campaign. Verified Twitter accounts were then locked down for most of the day as the company tried to shut down the hack, but ultimately over $110,000 was transferred as a result of the scam.
Also this week, Apple released software updates to many of its platforms including iOS and iPadOS 13.6. In addition to CarKey support now being available, the update brought audio for all US users, and local news sections for selected major cities, to the Apple News app.
Next, a recent patent filing points to the possibility of utilizing AR and the rumored "Apple Glass" device to hide screen contents from onlookers. This "Privacy Screen" would allow users to interact with their devices like normal but others would only observe a blank screen on the iPhone or iPad device.
Considering the inevitable launch of Apple Silicon-based Macs by the end of the year, should you consider upgrading to any current Intel-based Macs at all? We discuss the pros and cons, and speculate about what new Intel or Apple Silicon devices are coming first.
Last, we cover recent coronavirus updates from Apple and briefly review the Apple TV+ original movie starring Tom Hanks, "Greyhound."
We'd love to hear your feedback! If you have questions you'd like answered on the show or comment, tweet at Stephen Robles and William Gallagher, or email us here. Find us in your favorite podcast player by searching for "AppleInsider" and support the show by leaving a 5-Star rating and comment in Apple Podcasts here.
Sponsored by:
Mint Mobile - Bring your iPhone and get a new wireless plan for just 15 bucks a month!
Links from the show