Apple highlights how its services enrich the lives of its users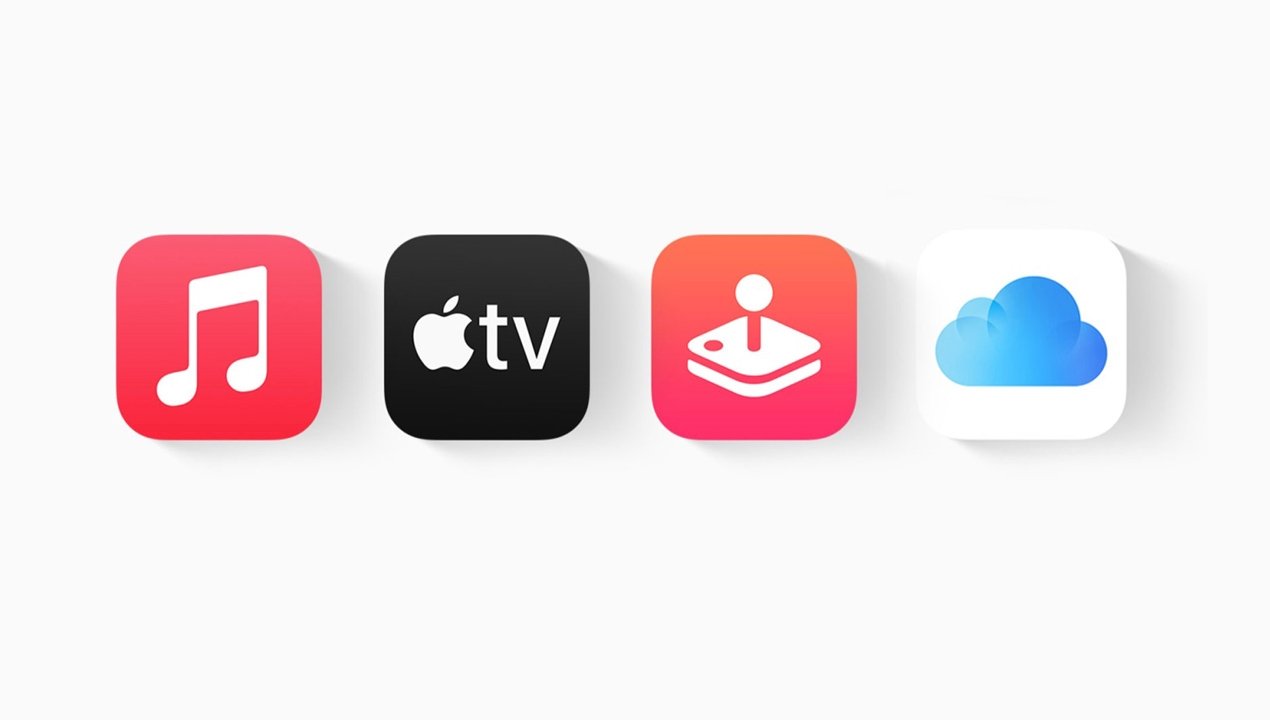 Apple has highlighted its various services business, including Apple Music and Apple TV+, in a new feature detailing how each of its platforms has grown.
In a new feature story published Monday, Apple has reflected on how its services grew in 2021 — and is looking ahead to more popular releases and features in 2022. New features include the launch of a classical music app for Apple Music, the rollout of digital IDs in Wallet, and the launch of 3D Apple Maps in Vancouver, Montreal, and Toronto later in the year,
"Apple's world-class portfolio of services proved essential in 2021, as people worldwide sought new ways to keep entertained, informed, connected, and inspired," Eddy Cue, Apple SVP of Services, said. "With over 745 million paid subscriptions, Apple continues to connect the world's developers, artists, and storytellers with users across more than a billion devices, delivering powerful tools, content, and experiences that enrich their lives in profound ways every day."
App Store & Apple Arcade
Apple says that the App Store has set a new record for developer earnings in 2021. Although it didn't release a hard number, Apple says that the record earnings are "just a small fraction of the overall commerce the App Store facilitates."
The company added that developers have earned more than $260 billion selling services and goods on the App Store since it launched in 2008. The company also noted that App Store customers spent more than ever between Christmas Eve and New Year's Eve in 2021, but didn't release any specific numbers.
In addition, the company took time to highlight the in-app events feature that has been used to hold "standout moments" like game events in "Clash Royale," and "Mario Kart Tour."
The company also said that Apple Arcade now features more than 200 premium games across iOS, iPadOS, and other platforms.
Apple Music
Apple reflected on some of the new features that hit its Apple Music platform recently, including autoplay, lyric share, city charts, motion cover art, and the new Listen Now tab.
In 2021, Apple says "millions of people asked Siri to play music." In the year, the company launched the Apple Music Voice Plan, which allows users to access the streaming platform via voice only for a reduced fee.
Apple TV+ & Apple Fitness+
Apple says that Apple TV+ has now been honored with 763 award nominations and 190 wins. The company also highlighted some of its leading content, including "Ted Lasso," "CODA," and "Finch."
The Apple TV app, which can be used to access Apple TV+, is now also available on "over a billion devices" from a number of third-party manufacturers.
Apple's health and fitness platform, Apple Fitness+, now feature 2,000 studio-style fitness classes and the largest library of workout content in 4K UHD. Apple also highlighted new features like Time to Walk and meditations, and says that "there is even more to come" in 2022.
Other new updates
Across its other services, Apple has also made a number of improvements and reached several new milestones.
Apple Books, for example, has reached 100 million users per month and launched a new audiobook store. The Cupertino tech giant also highlighted Apple Podcasts, which received new features like Podcasts Subscriptions and a redesign that showcases creators.
Apple Card was recognized as the No. 1 Midsize Credit Card in J.D. Power's U.S. Credit Card Satisfaction Study, and also now supports co-owners on a single card. Apple also says that customers used Apple Wallet to show 30 million digital tickets for concerts, sporting games, and other events in the U.S. and Canada throughout 2021.
Apple Maps received a major overhaul in 2021, including 3D city views and immersive walking directions. Apple Pay is now available in around 60 countries and regions with more than 9,000 bank partners on the books, and iCloud features new options like email privacy with the free iCloud+ platform.
The full post, which has some additional detail about Apple services in 2021, is available on the company's website.