iPhone XR
The iPhone XR was Apple's standard 2018 iPhone. It cost less than the company's 2018 flagships while still offering some high-end features. It continued with the full-screen design and Face ID sensors that had debuted the previous year in the iPhone X. Apple still sells the iPhone XR as the cheapest full-screen iPhone.
● One of Apple's three 2018 iPhones
● 6.1-inch full-screen display
● Face ID
● A12 Bionic chipset
● Single rear camera
● Starting at $499
---
The iPhone XR was one of three 2018 iPhone models. Apple slotted its price beneath the pro-level iPhone XS and iPhone XS Max but above the iPhone SE. It lacked some flagship features while still offering an edge-to-edge display and A12 Bionic chip. Apple still sells it as a budget alternative to the iPhone 12 series.
iPhone XR Pricing
Apple initially sold the iPhone XR starting at $749. Today, it starts at $499 for 64GB storage. The 128GB variant costs $549.
iPhone XR Features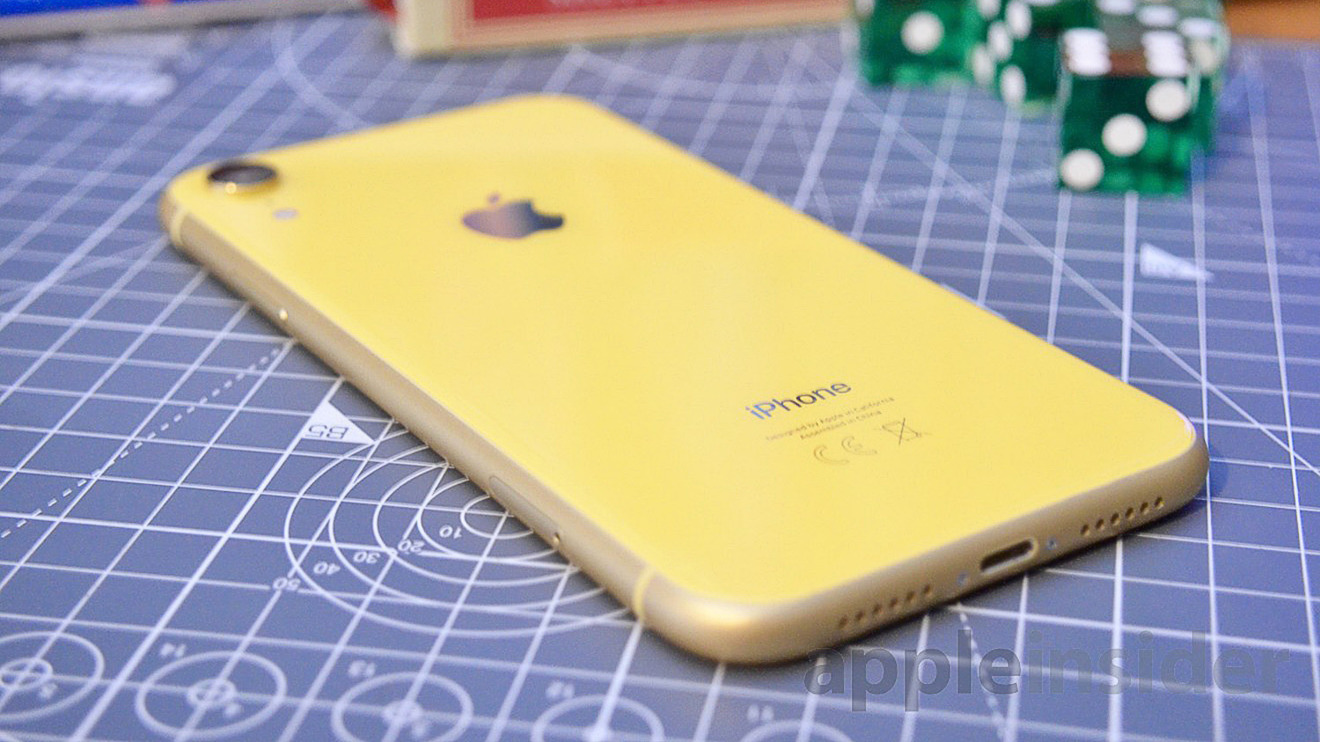 Apple positioned the 2018 handsets less as a must-have upgrade for iPhone X owners and more as an entry point for owners of older Touch ID-based iPhones. The iPhone XR gave those customers the new full-screen design at its lowest price. Apple still sells it today as the cheapest all-screen iPhone.
The 2018 iPhones marked the first generation where all of Apple's new handsets had the redesign, including full screen, Face ID, notch, and new home and multitasking gestures. However, the iPhone XR has slightly wider bezels around its display than the iPhone XS pair.
The phone has a glass front and back, sandwiching an aluminum frame. Apple helped distinguish the phone by selling it in various colors, similar to its iPhone 5c strategy from five years earlier. Available colors include blue, white, black, yellow, coral, and Product(Red).
The iPhone XR launched on October 26, 2018. Its combination of modern design and lower price made it the top-selling smartphone of 2019.
Display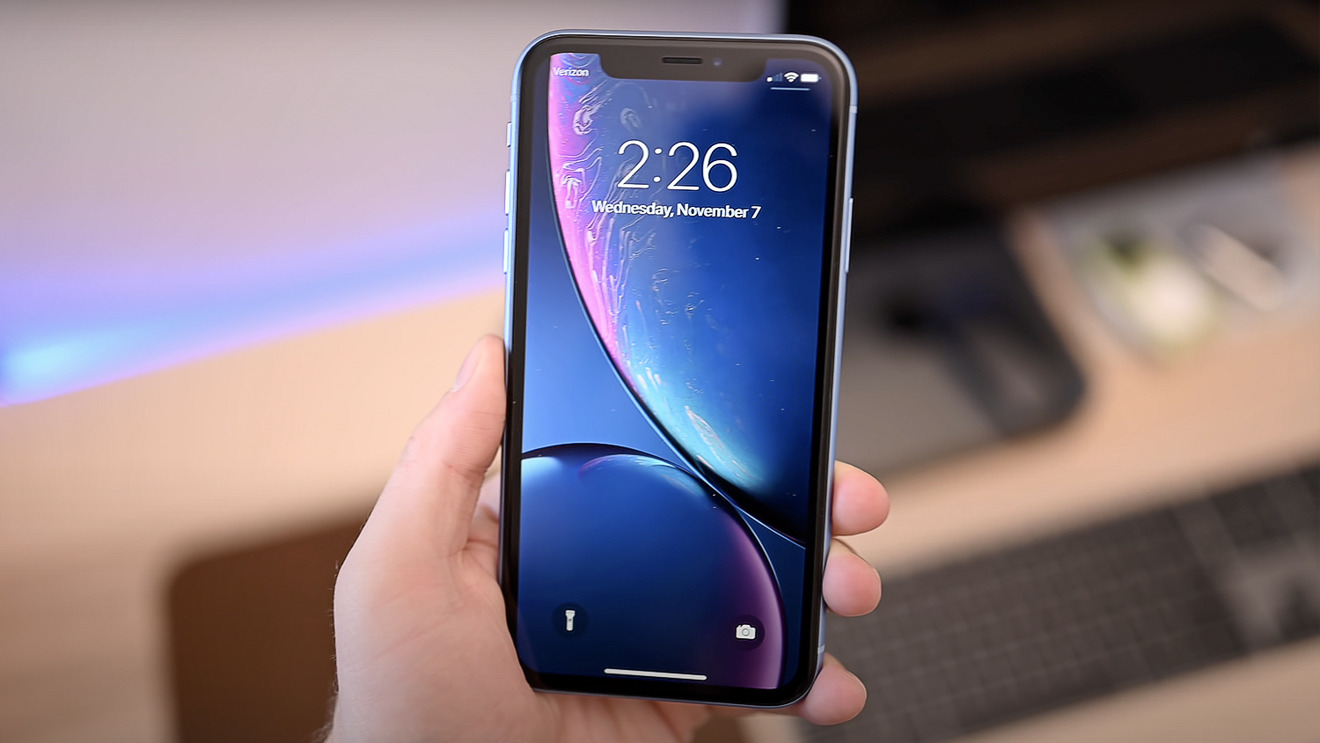 The iPhone XR has a 6.1-inch edge-to-edge display, falling between the 6.5-inch iPhone XS Max and 5.9-inch iPhone XS. Its Liquid Retina HD Display is an LCD. This is a lower-end display than the OLEDs found in pro-level iPhones from 2017 to today.
The display has a 1792 x 828 resolution at 326 PPI. It supports True Tone and P3 wide color. Its 1,400:1 contrast ratio (typical) is much lower than that of OLED iPhones.
The lack of a home button required first-time users to learn swipe gestures for multitasking and returning to the home screen. Like the full-screen iPhones before and after it, it includes a notch that houses the front camera and Face ID sensors.
Processor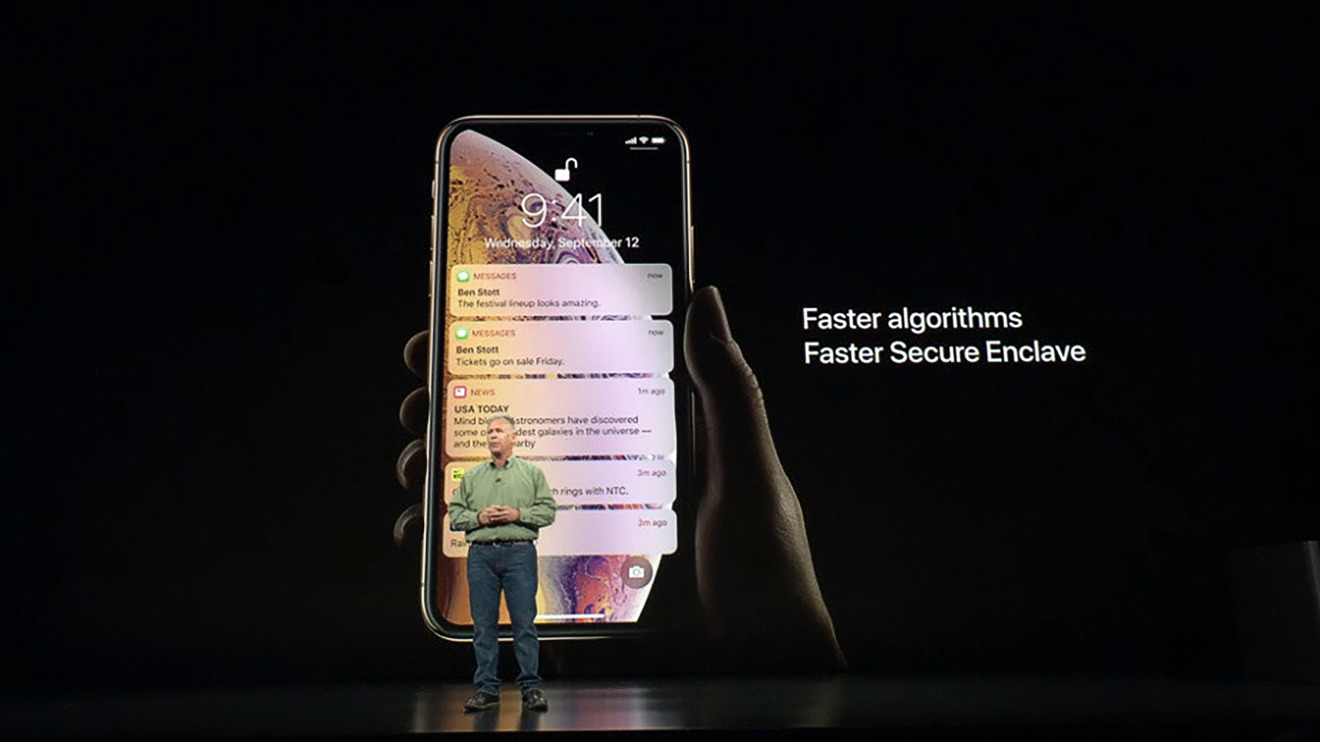 Powering the phone is the A12 Bionic Apple Silicon. This is the same chip found in the iPhone XS and iPhone XS Max, the flagship iPhones of the same generation.
In addition to general speed improvements, the silicon included an update to Apple's Neural Engine. The eight-core portion of the chip focuses on machine learning, handling up to eight times more operations-per-second than the previous Neural Engine.
The chip's processing portion is a six-core CPU with two performance cores and four efficiency cores. The performance cores are up to 15% faster than the A11, while the efficiency cores handle lower-intensity tasks using 50% less energy.
The A12 Bionic has a four-core GPU that's 50% faster than the A11's graphics. The iPhone XR's chip also includes a faster Secure Enclave that speeds up Face ID recognition compared to the iPhone X.
Cameras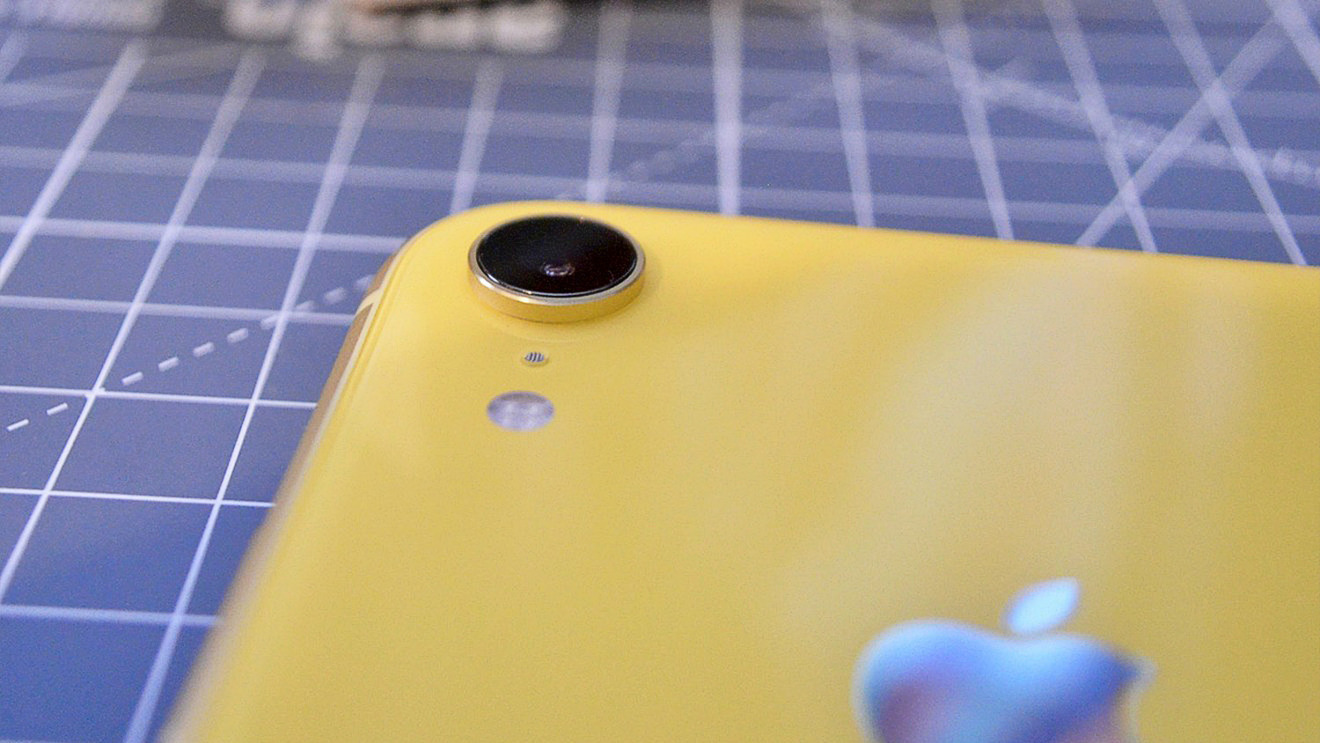 The iPhone XR has a single wide-angle lens on its backside. This was another concession compared to its premium peers, which had a second telephoto lens.
The 2018 iPhones were the first generation to support Smart HDR. It rapidly fires off multiple shots unseen to the user, applying machine learning through the Neural Engine to keep each image's best portions. The result is a single photo with a wider spectrum of light and dark areas than any single picture could have provided. All of this happens in the background at close to real-time, taking a few seconds at most.
The handset was also among the first to include bokeh and depth controls for Portrait Mode. After taking a Portrait Mode shot, you can adjust the background-blur level and apply portrait effects like studio light and contour light.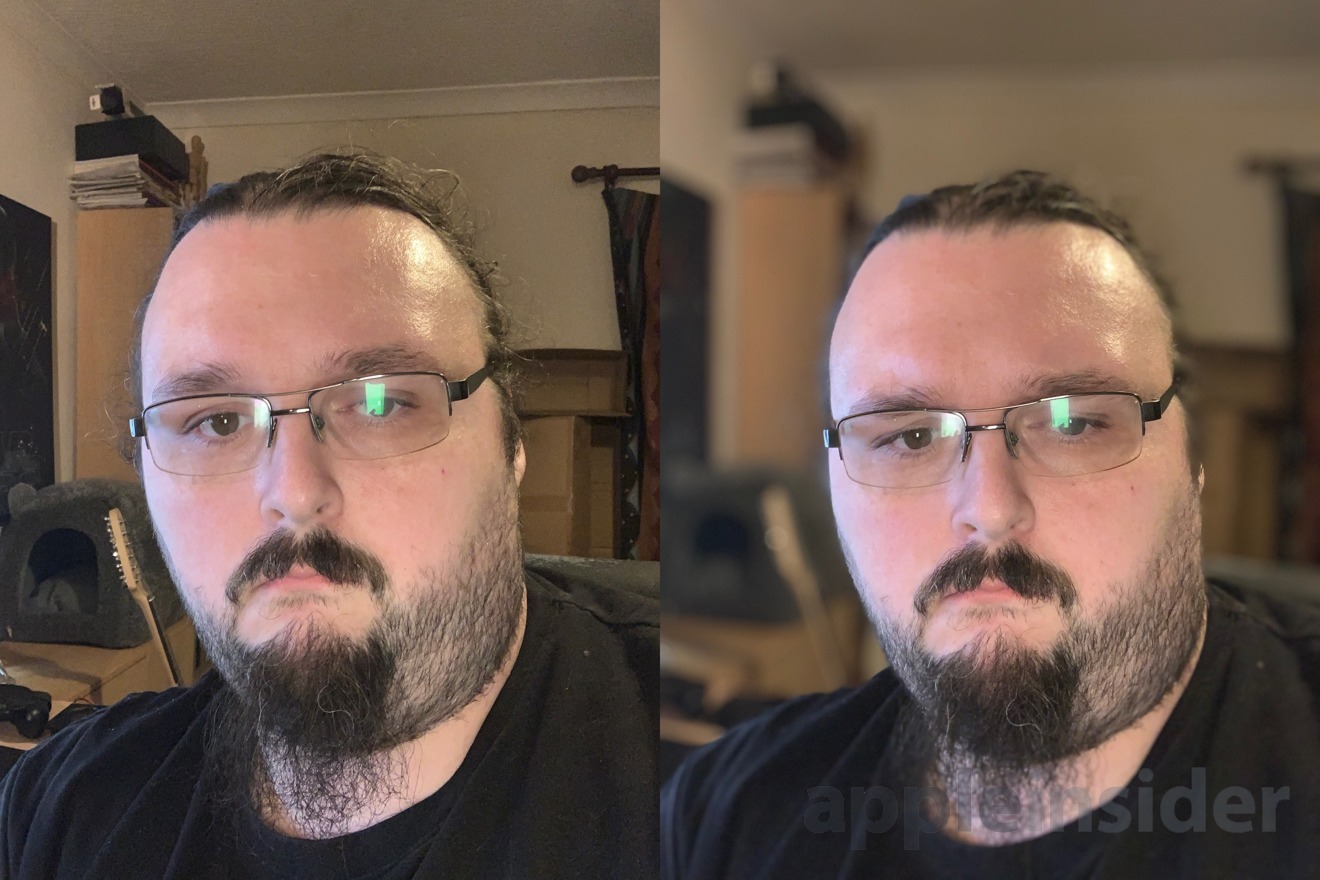 The camera has a 20% larger pixel depth compared to the iPhone X camera. This provides better light sensitivity for low-lit shots.
In the following hardware generation, Apple added Night Mode for much better shots in poorly lit environments. Similar to Smart HDR, it takes multiple photos and uses machine learning to create a single image. The iPhone XR doesn't support Night Mode.
The iPhone XR's rear camera is 12MP with ƒ/1.8 aperture. It can record video in up to 4K resolution at up to 60fps.
The TrueDepth front-facing camera is a single 7MP lens with ƒ/2.2 aperture. It supports HDR and Portrait Mode with bokeh and depth control.
iOS 12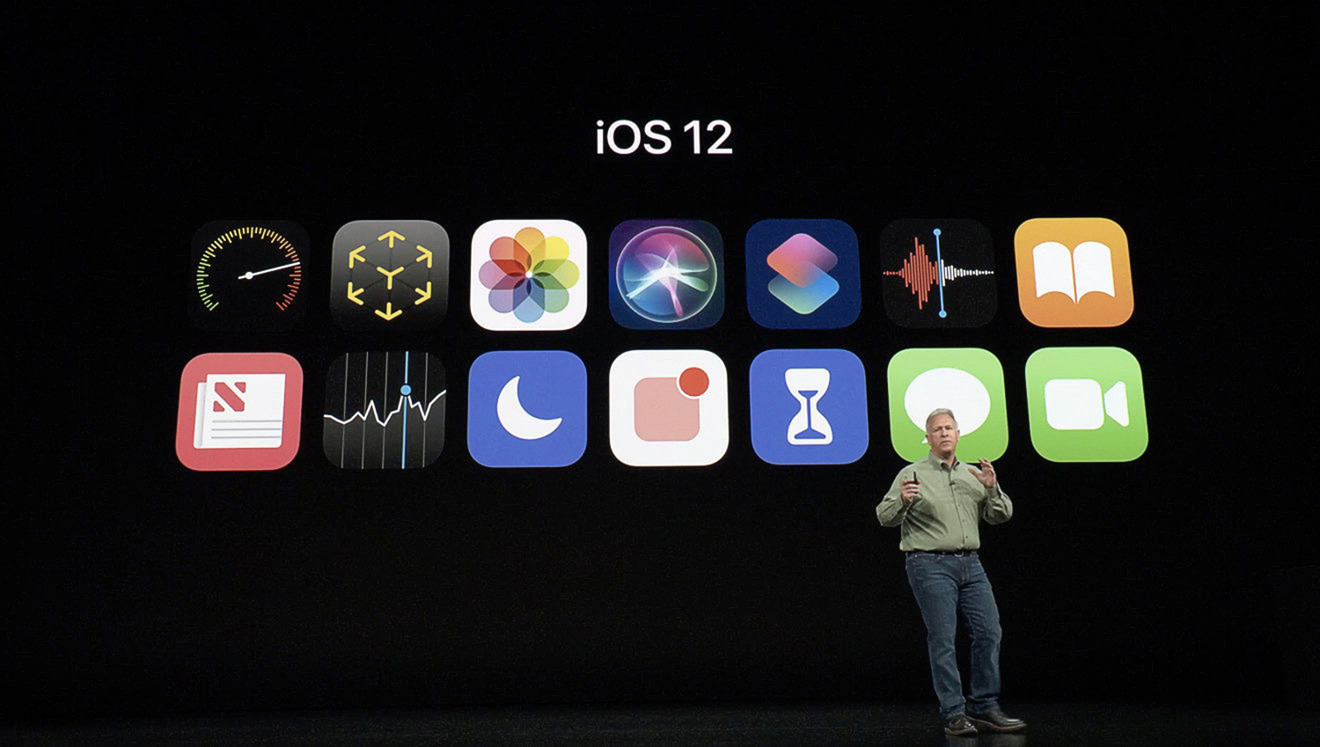 The handset shipped with iOS 12, the company's 2018 mobile software update.
The initial release added some new augmented reality functionality, including the Measure app, which allows rear cameras to measure real-world items in 3D space. It also added Screen Time, which provides multiple tools to monitor device and app usage.
Other additions included MeMojis, which allow users to use the TrueDepth camera to map their faces, animating a personalized digital character. iOS 12 also added Siri Shortcuts, letting users create or install customizable macros, linking multiple tasks and apps.
Notifications were also updated to allow groups of notifications to be collected together, tidying up sometimes lengthy lists of updates.
Today, the iPhone XR runs the latest version of iOS 14.
Other iPhone XR Features
Up to 16 hours video playback
Measures 5.94 x 2.98 x 0.33 inch
Weighs 6.84 oz.
Dual-SIM support
64GB and 128GB storage tiers – 256GB version is discontinued