Topic: carriers
08/02/2019, 03:08 pm

It's both handy and simple to be able to have your phone calls rerouted to another number, but if Apple makes it easy to set up, it doesn't let you do the kind of advanced features that would make this so much more useful.
06/23/2019, 03:06 pm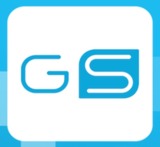 GigSky is a mobile cell service provider with a history of catering to Apple users, providing service in more than 190 countries. When they announced their eSIM for iPhone XS, iPhone XS Max, and iPhone XR, AppleInsider gave it a shot.
01/21/2019, 01:01 pm

At the tail end of 2018, Google changed the name of their MVNO carrier service from Project Fi, to Google Fi and opened up support to the iPhone. AppleInsider has been using it for a while even before the announcement, so let's take a look at the service now that you don't have to jump through hoops to use it on an Apple device.