Institutional ownership of AAPL on the rise leading into iPhone 12 cycle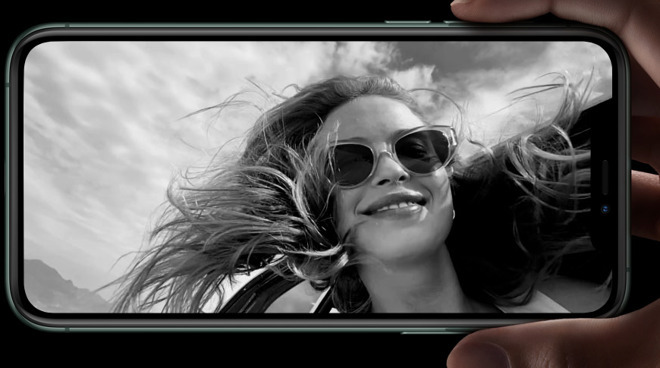 Optimism surrounding Apple's upcoming 5G iPhone cycle and revenue growth within the company's Services sector helped drive one of the largest sequential increases in institutional ownership of AAPL shares in more than half a decade.
For the three-month period ending September, institutional ownership of AAPL rose 31 basis points sequentially to exit the quarter at 3%. It represents the third largest quarterly rise in Apple's institutional ownership over the past 6 years.
Institutional ownership refers to the ownership stake in a company that is held by the largest of financial organizations, including investment banks, hedge funds, pension funds, and endowments. As financial specialists, these types of institutions are regarded for being amongst the smartest money on the streets and thus increased institutional ownership generally indicates a company is expected to perform well.
In a research note issued to clients on Tuesday, leading Apple analyst Katy Huberty of Morgan Stanley told investors she believes the move "reflects more positive sentiment among investors" as it relates to two key catalysts that she expects to play out over the next 12 months.
First, Huberty expects Services revenue growth to accelerate beyond the 20% threshold year-over-year during fiscal 2020 — up from the 16% yearly growth witnessed in fiscal 2019 — driven largely by the incremental contributions from services launched earlier this year, such as Apple TV, Apple Card, and Apple Arcade.
The analyst pointed out that Services growth accelerated to 18% during the most recently-ended quarter and she believes "a continued acceleration in growth will give investors confidence that a greater mix of Services can support gross margins and expand Apple's multiple over time."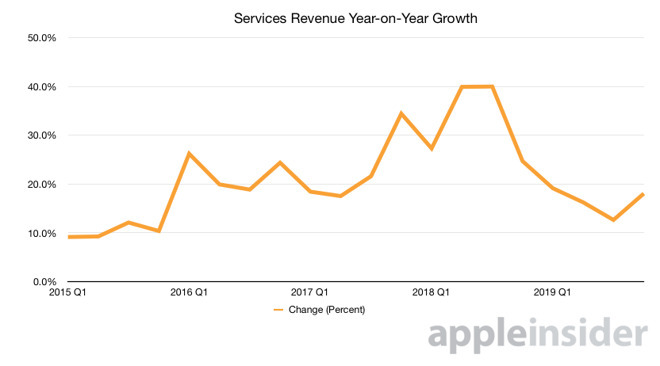 Secondly, Huberty believes investors will increasingly stake their claim to Apple shares as the company nears the release of its first 5G iPhone — or so-called "iPhone 12" — in September of 2020.
"[G]iven that Apple shares historically began to outperform 9-12 months ahead of significant iPhone releases (with Apple's P/E multiple expanding 3-4 turns during this period), investors are position long ahead of this catalyst," she wrote. "At $266, Apple shares continue to hit new 52-week highs, and we expect institutional ownership at year-end will reflect an even greater level of share accumulation post-September quarter disclosures."
Despite all this, it's Huberty's belief that many investors still remain on the sidelines, leaving the opportunity open for the stock to run up to her firm's $296 price target. She maintains an "Overweight" rating on shares of AAPL, which were trading down roughly 1% to $266.10 in afternoon trading on the NASDAQ stock market.
AppleInsider has affiliate partnerships and may earn commission on products purchased through affiliate links. These partnerships do not influence our editorial content.