'Apple One' bundle, 'iPhone 12' and iPad rumors, plus more on the AppleInsider podcast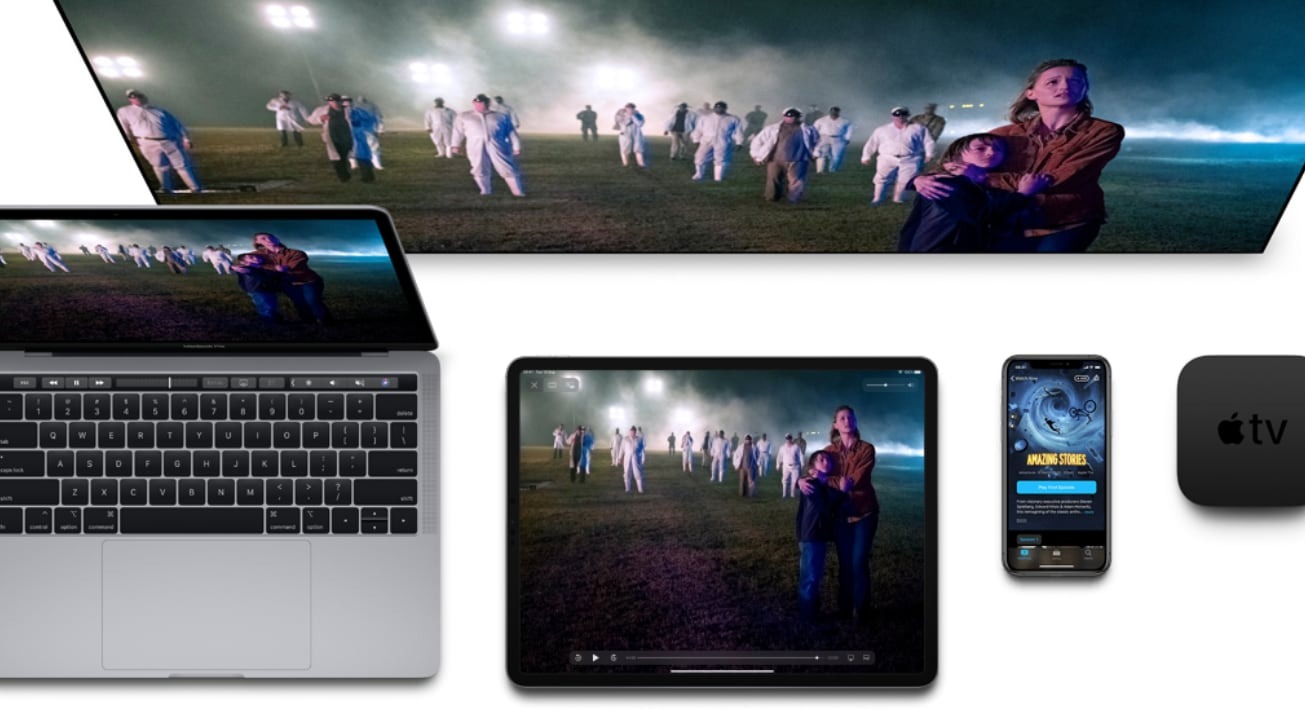 New leaks point to an early September release of new iPads and the next Apple Watch, "iPhone 12" event possibly coming October, the potential US ban on TikTok now includes WeChat, Tim Cook is profiled by The Wall Street Journal, and Microsoft announces the Surface Duo.
Recent tweets from known leaker Jon Prosser point to a press release announcement of new iPads and the next "Apple Watch Series 6" the week of Sep. 7. The upcoming iPhone 12' would then receive a full event announcement in October with Pro models delayed until November.
Alongside the hardware release rumors, the services bundle that Bloomberg is claiming to be titled "Apple One", may be announced this fall. This bundle program would allow Apple users to pay one amount per month and gain access to multiple services such as Apple TV+, iCloud Storage, Apple Music, Apple News+, and more.
Facebook is concerned that its profits will take a hit once iOS 14 is released this Fall. With iOS 14, apps that are tracking its users for advertising purposes will have to surface an opt-in dialogue that will allow users to deny that app access to tracking.
This comes on the heels of a lawsuit against Facebook citing the company is harvesting biometric data through Instagram, even if people in the photos do not have an Instagram account themselves.
The White House is claiming the ban on TikTok will commence on Sept. 20 if a US buyer isn't found, and is now including WeChat in this deadline. WeChat has over 1.2 billion users worldwide and is an integral part of communication in China. Apple may be forced to remove the app from the App Store in China as well as the US, which analyst Ming-Chi Kuo speculates could cost Apple 30% of global shipments.
Tim Cook was profiled in The Wall Street Journal last week by writer Tripp Mickle. While he was given no access to Tim Cook himself, Mickle interviewed several people who has had personal interactions with Cook and recounts conversations with previous Apple employees.
Microsoft announced its folding tablet, the Surface Duo. Running Android the device will have LTE connectivity and cost $1,399. Then we round out the show with iMac as a display follow-up, and how the Kanye West campaign claimed the iPhone has a "notoriously faulty" clock.
We'd love to hear your feedback! If you have questions you'd like answered on the show or comment, tweet at Stephen Robles and William Gallagher, or email us here. Find us in your favorite podcast player by searching for "AppleInsider" and support the show by leaving a 5-Star rating and comment in Apple Podcasts here.
Don't forget to subscribe and listen to our HomeKit Insider podcast covering the latest news, products, apps and everything else HomeKit related! Subscribe in Apple podcasts, Pocket Casts, or just search for HomeKit Insider wherever you get your podcasts.
Sponsored by:
Links from the show