'AirTags' & new iPad Pro still on track for March release, leaker says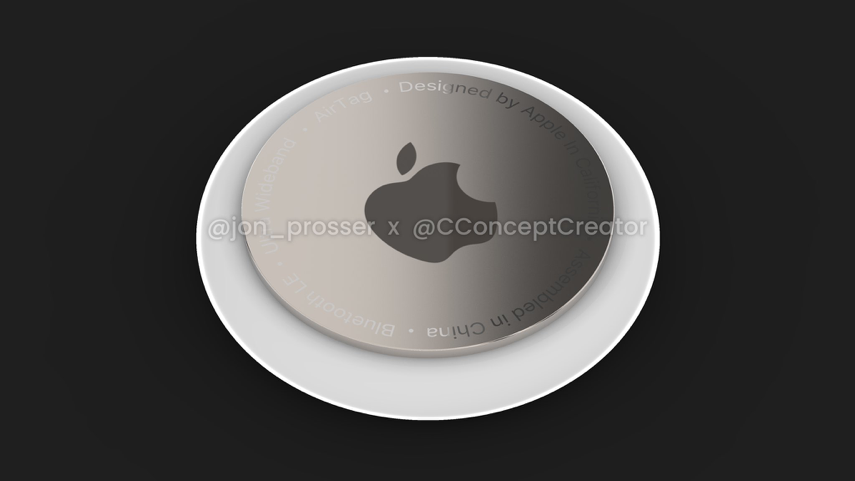 A prolific leaker says that the long-awaited "AirTags" tracking devices have not seen any further delays, and are expected to launch in March along with a refreshed iPad Pro.
Apple's holiday quarter was one of its busiest and most successful quarters to date. The company is not done, however, as more new products are set to launch in the early Spring.
In a brief tweet on Friday, Jon Prosser said that the "AirTags" are "still on" for a March release. Prosser has a good track record for predicting product release dates so far.
AirTags are still on for March.

Haven't heard of any further delays this time.

— Jon Prosser (@jon_prosser) February 12, 2021
Fans responded to his tweet with follow-up questions about other expected products such as the iPad Pro. He said the new iPad Pro is also set for March "as far as I know."
Information about the "AirTags" has been leaked multiple times over the past 18 months. Prosser and other leakers have suggested the product is "ready to go" and Apple seemingly held back its release due to the ongoing pandemic.
Based on data mining out of iOS itself, "AirTags" are expected to be a device tracker that will use Apple's crowdsourced Find My app to locate devices.
The next iPad Pro is not well defined as of yet. Rumors suggest it will include support for 5G and use mini LED instead of LCD. Apple will also include updated processors, likely an upgraded A14 processor.
Prosser was also asked about the next iPhone. One person asked if the "iPhone Fold" would release in 2022, to which he responded simply "no."
Another person asked about Touch ID returning to the main iPhone lineup, and Prosser says "yep." It is expected the "iPhone 13" will have either Touch ID in the side button like on iPad Air 4, or Touch ID under the display. The new technology would be used alongside Face ID and the new unlock with Apple Watch feature being introduced in iOS 14.5.
As always, leaks can be hit and miss regardless of who is reporting them. Prosser has good connections within Apple pertaining to release dates, but launch windows can move at a moment's notice. Part shortages or even the pandemic could cause new products to be delayed yet again before the March event.