Next iPad Pro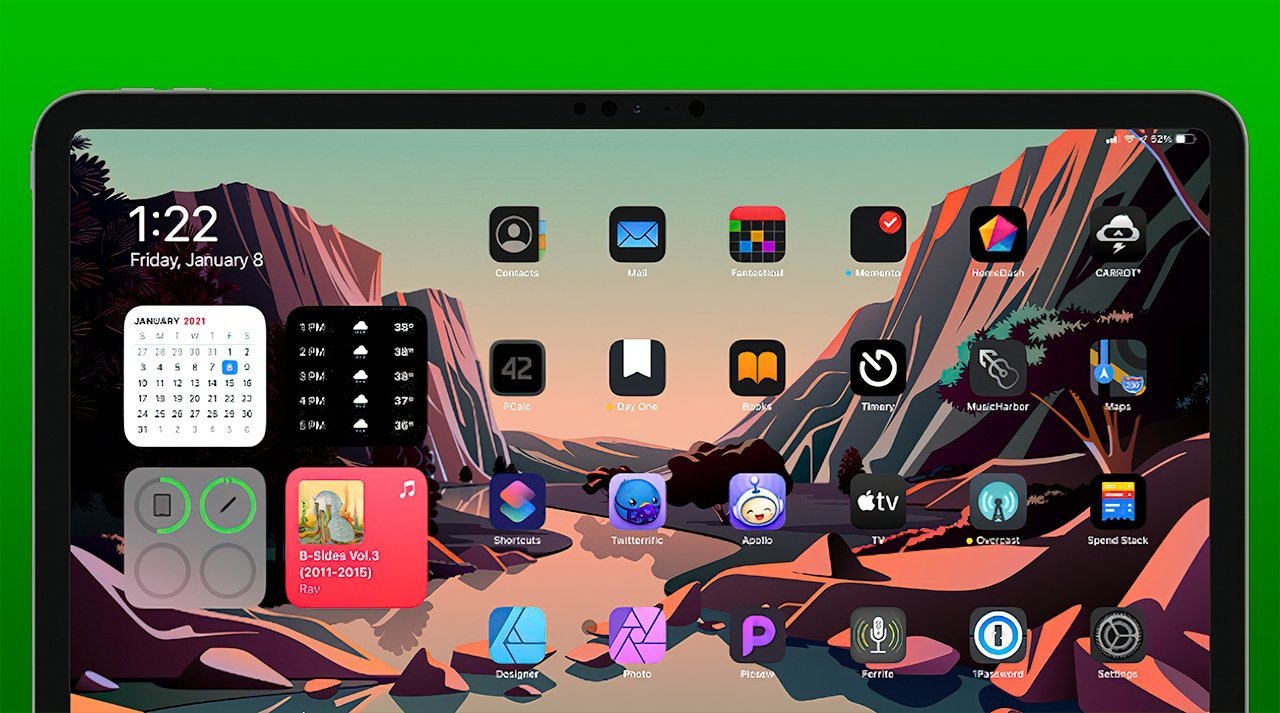 The next iPad Pro will launch sometime in 2021 if rumors are accurate. Some suggest the 12.9-inch model will be the only one updated, while others say both. We can expect new display technology like mini LED and a new A14X processor, or similar.
● Launch in March or October 2021
● mini LED display
● A14X processor
● Similar design to fourth-generation model
---
Apple's flagship tablet is in constant development despite having a longer refresh timeline. Apple generally updates the iPad Pro on an 18-month basis, which means fall 2021 will be the likely release window for the next iPad Pro.
The tick-tock nature of Apple releases applies to the iPad Pro, even if it is updated less often. The 2020 model received a LiDAR scanner and an A12Z Bionic processor— a modest update compared to previous ones. AppleInsider has rounded up the latest rumors and speculation of what the next iPad Pro could look like.
What is the next iPad Pro?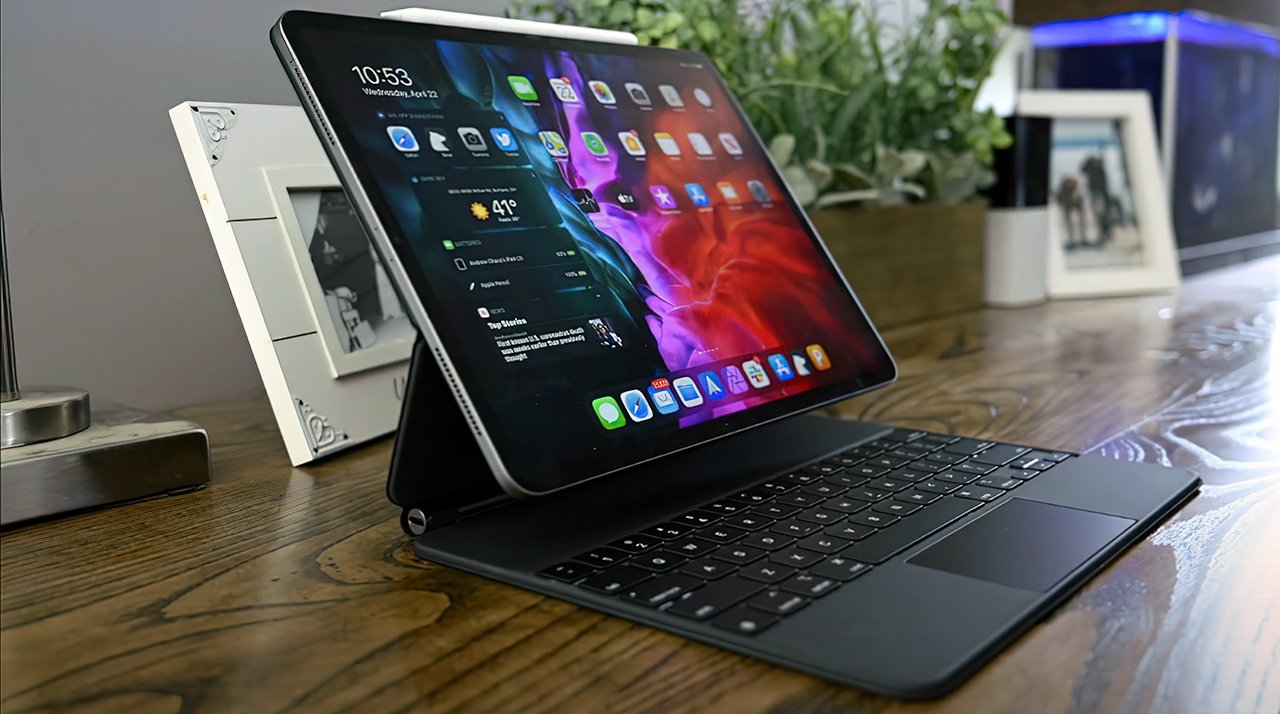 Naming
Apple has little reason to change the iPad naming scheme now. Apple has so far referred to each iPad Pro as a generation or year model. So this will be the 2021 or fifth-generation iPad Pro.
There are two iPads in each generation, and they are referred to using the display size, which Apple has started doing for its desktop Macs.
Rumored Features
Most of the rumors surrounding the next iPad Pro are about display technology. The remaining features mentioned are based on the technology used in already-released Apple devices or rumors for other products.
The next iPad Pro is expected to enter production in mid-April and launch sometime in 2021. It may have a USB-4 or Thunderbolt 3 port and a new processor.
Design and Display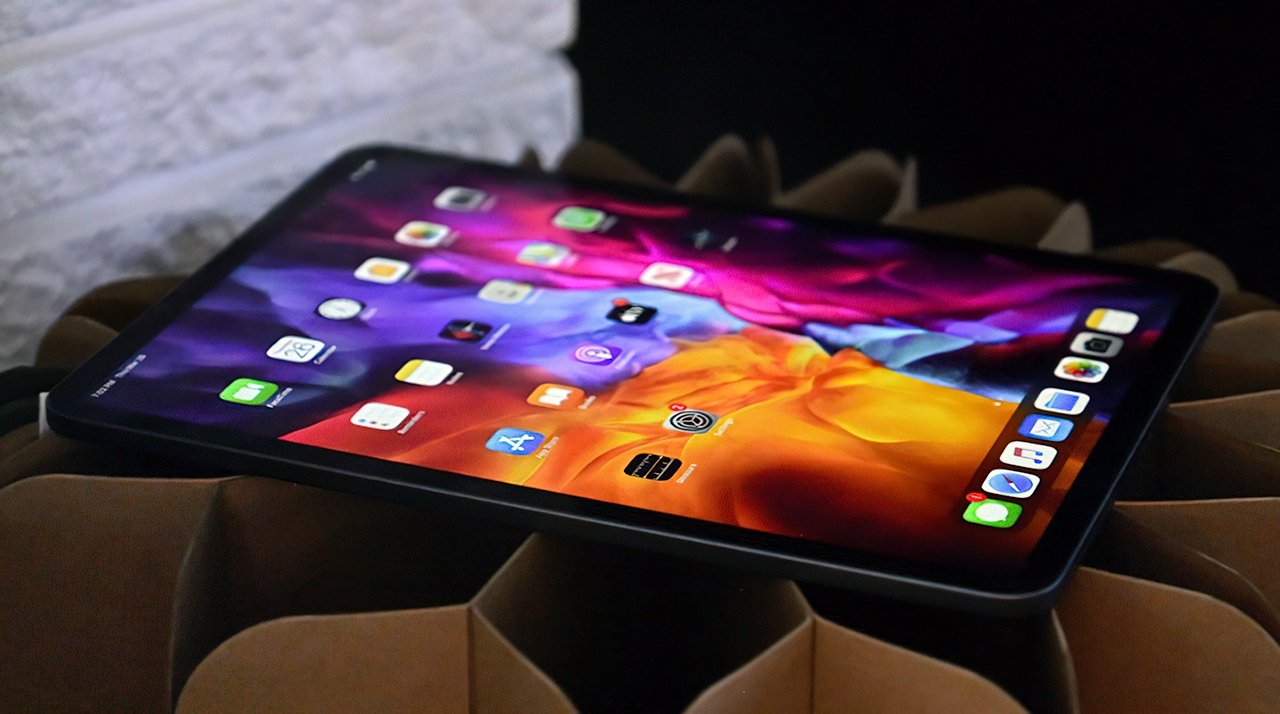 The 12.9-inch iPad Pro could be updated first or be the only model to receive the mini LED display. Apple has updated the two sized iPad Pros at different times before but settled into updating both simultaneously for the past few releases.
One rumor suggests an iPad Pro released in the fall of 2021 will have OLED. This is in contrast to the multiple rumors saying mini LED is coming to the lineup.
While highly unlikely, Apple may release a 12.9-inch iPad Pro in the spring with mini LED and an 11-inch iPad Pro with OLED in the fall. This would align with some of the rumors but is very unusual for Apple.
Apple will most likely release both models at the same time with the same display technology. Most rumors point to mini LED, and with good reason. Large OLED displays are expensive, and mini LED will provide many of OLED's same benefits at a lower cost.
Moving from LCD to mini LED means localized dimming control and better color accuracy. While it won't have infinite contrast like OLED offers, mini LED will provide much deeper blacks and a better experience overall.
Supply chains report that the use of mini LED may lead to a delayed launch or limited supply of the new devices. Apple is expected to announce the next iPad Pro in April.
Processor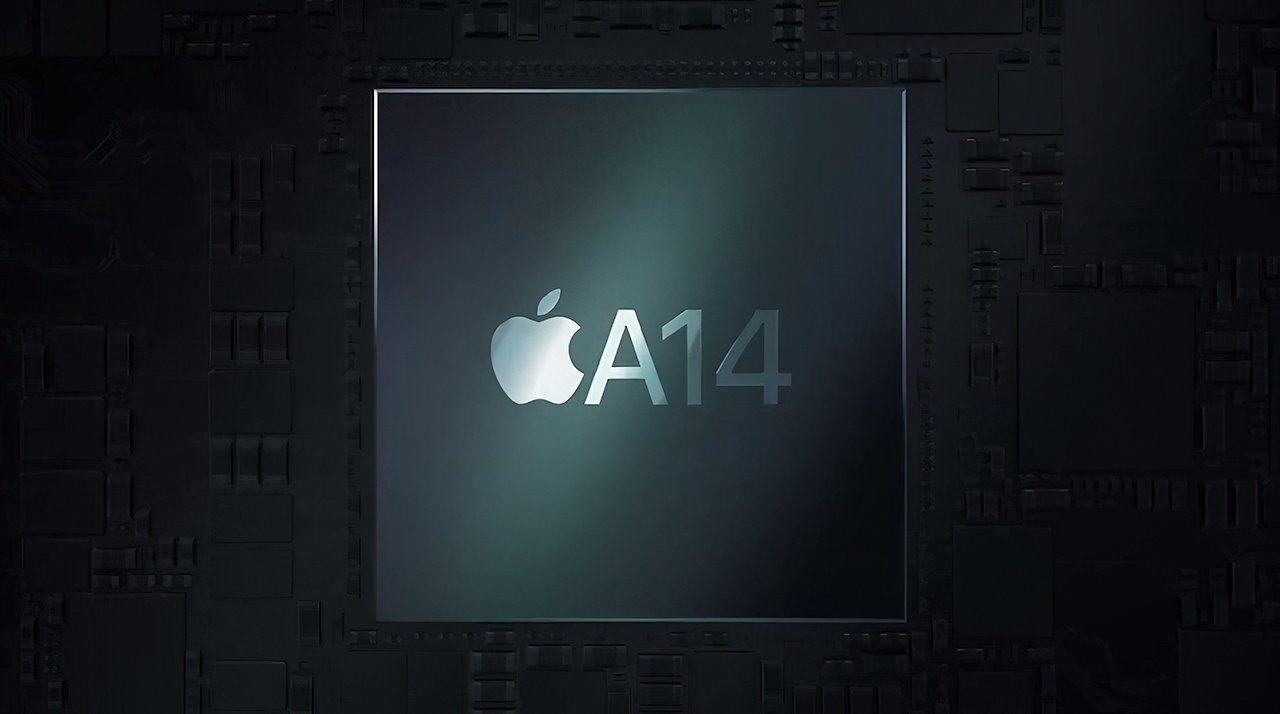 The next iPad Pro will get a significant processor upgrade since the A12Z Bionic is essentially the same processor used in the 2018 iPad Pro. Apple's year-over-year gains in processing and graphics performance are industry-leading, so a three-year-newer processor is sure to push iPad Pro to new heights.
Apple historically uses a variant of its iPhone processor with amped-up graphics in the iPad Pro. That means it will get the A14X or even A15X depending on when it is released.
Apple Silicon has been placed in the spotlight due to Apple's shift to using custom processors in the Mac lineup. Some speculation says Apple could use the M1 in a future iPad, but that is unlikely. The M1 is built to optimize macOS, not iPadOS.
Apple could use much of what it has learned building desktop-class processors to make the iPad Processor even better. Performance gains may even lead to leaps in software available on the iPad Pro, as Apple may bring Xcode or Final Cut Pro to its tablet platform.
Biometrics
Apple has used Face ID on the past two generations of iPad Pro and will continue in the next one. Face ID lives within the bezel next to the selfie camera and is one of the primary reasons Apple could use slim-uniform bezels all the way around.
Touch ID could be used in the next iPad Pro thanks to the new technology Apple introduced in the iPad Air 4. Adding Touch ID to the sleep/wake button would enable multiple forms of biometric authentication in the device without sacrificing bezel thickness or other design paradigms.
Having access to both forms of authentication means a user could require both at login or allow for either to work when unlocking the device. This would be a crucial upgrade in a world where masks are standard and expected to appear in the next iPhone.
Camera
Camera technology and LiDAR will likely remain nearly identical. Apple could bump the ultra-wide angle lens to 12MP up from 10MP, but there isn't much need to.
One significant change Apple may make is Face ID and selfie camera placement. Until the Smart Keyboard Folio and the Magic Keyboard, Apple considered the iPad a portrait mode device. This is why the selfie camera is in the top bezel, and the Apple logo is positioned like it is.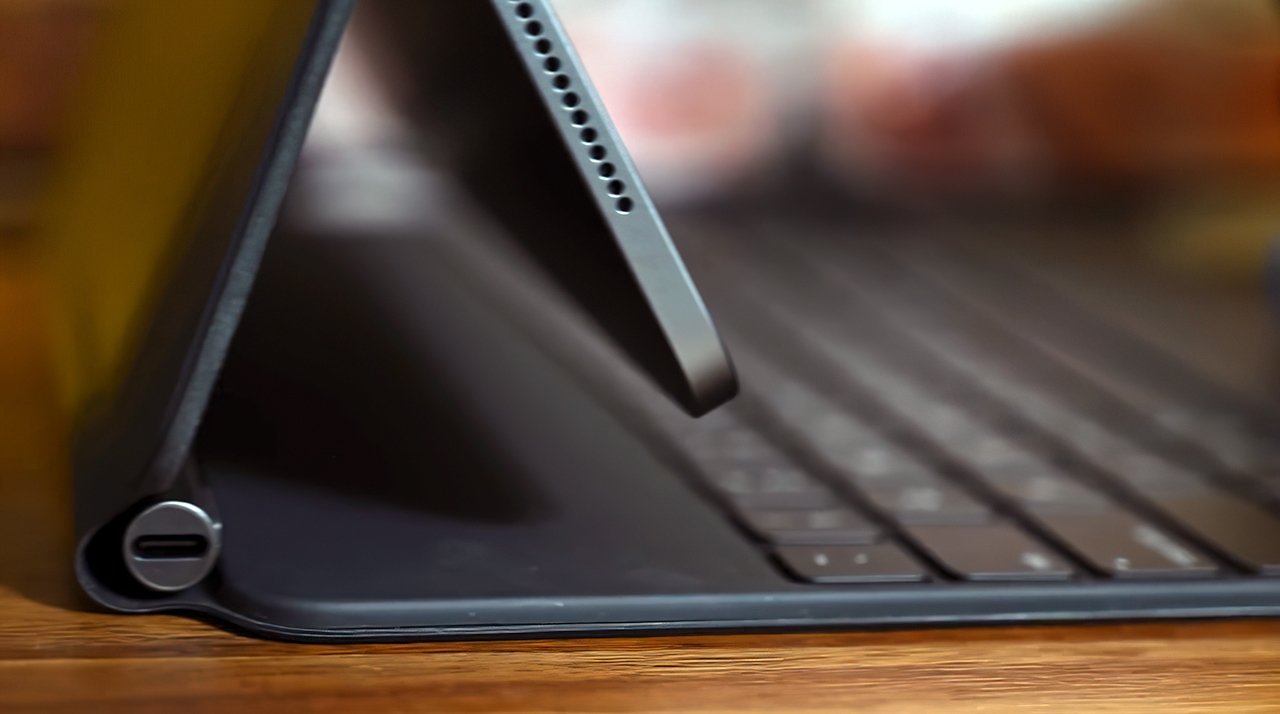 With the push for iPad-as-a-laptop configurations, Apple may consider changing the default orientation of the iPad Pro to landscape. This would make the device more like a MacBook when used with the Magic Keyboard and make FaceTime calls feel more natural.
Price
Apple tends to release new products at the same price point as what it replaces. Expect to have the same storage options as before and a cellular 5G option as well.
The only price change that may occur is for even more storage. Apple could include a 2TB option in the next iPad Pro for a new maximum price. The iPad Pro can currently be purchased starting at $799 up to $1499 depending on storage and screen size chosen.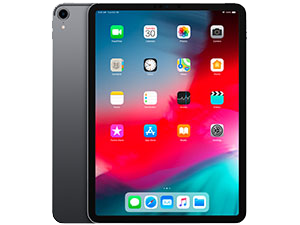 11" iPad Pro (Late 2018)
---
| | | | | | | | | |
| --- | --- | --- | --- | --- | --- | --- | --- | --- |
| Configurations | | | | | | | | Discount |
| Apple Pencil (2nd Gen) | $129.00 | $129.00 | $124.98 | $124.98 | $124.98 | $129.00 | $129.00 | $4.02 |
| Apple Smart Keyboard Folio for 11" iPad Pro | $179.00 | $179.00 | $179.00 | $169.00 | sold out | n/a | n/a | $10.00 |
| 64GB Silver Wi-Fi Only | $799.00 | sold out | sold out | sold out | sold out | sold out | n/a | $0.00 |
| 64GB Space Gray Wi-Fi Only | $799.00 | sold out | sold out | place order | sold out | sold out | sold out | $0.00 |
| 64GB Silver Wi-Fi + Cellular | $949.00 | place order | sold out | $949.00 | sold out | sold out | n/a | $0.00 |
| 64GB Space Gray Wi-Fi + Cellular | $949.00 | sold out | sold out | $949.00 | sold out | sold out | n/a | $0.00 |
| 256GB Silver Wi-Fi Only | $949.00 | sold out | sold out | $899.00 | sold out | sold out | n/a | $50.00 |
| 256GB Space Gray Wi-Fi Only | $949.00 | sold out | sold out | place order | sold out | sold out | n/a | $0.00 |
| 256GB Silver Wi-Fi + Cellular | $1,099.00 | place order | sold out | place order | sold out | SoldOut | n/a | $149.01 |
| 256GB Space Gray Wi-Fi + Cellular | $1,099.00 | sold out | sold out | place order | sold out | sold out | n/a | $60.00 |
| 512GB Silver Wi-Fi Only | $1,149.00 | sold out | sold out | place order | sold out | sold out | sold out | $100.00 |
| 512GB Space Gray Wi-Fi Only | $1,149.00 | sold out | sold out | $1,099.00 | sold out | sold out | n/a | $50.00 |
| 512GB Silver Wi-Fi + Cellular | $1,299.00 | sold out | sold out | place order | sold out | sold out | n/a | $50.00 |
| 512GB Space Gray Wi-Fi + Cellular | $1,299.00 | sold out | sold out | place order | sold out | sold out | n/a | $50.00 |
| 1TB Silver Wi-Fi Only | $1,349.00 | sold out | sold out | $1,249.00 | sold out | SoldOut | n/a | $149.01 |
| 1TB Space Gray Wi-Fi Only | $1,349.00 | sold out | sold out | $1,199.00 | sold out | sold out | n/a | $150.00 |
| 1TB Silver Wi-Fi + Cellular | $1,499.00 | sold out | sold out | $1,449.00 | sold out | sold out | n/a | $50.00 |
| 1TB Space Gray Wi-Fi + Cellular | $1,499.00 | sold out | sold out | $1,449.00 | sold out | sold out | n/a | $50.00 |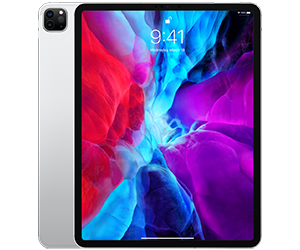 12.9-inch iPad Pro (Early 2020)
---
Configurations
Discount
Apple Pencil (2nd Gen)

$129.00

$129.00

$124.98

$124.98

$129.00

$129.00

$129.00
$4.02
Apple Magic Keyboard for 12.9" iPad Pro

$349.00

$335.00

Coupon

Price with $14 coupon code APINSIDER. As always, if you have any issues, you can reach out to us at [email protected] and we'll try and help.

$329.00

$329.00

n/a

$349.00

n/a
$20.00
12.9" iPad Pro (128GB, Space Gray, Wi-Fi Only)

$999.00

$949.00

place order

place order

n/a

$999.99

n/a
$51.00
12.9" iPad Pro (128GB, Silver, Wi-Fi Only)

$999.00

$979.00

$939.00

place order

n/a

$999.99

n/a
$60.00
12.9" iPad Pro (256GB, Space Gray, Wi-Fi Only)

$1,099.00

$1,059.00

$999.00

$999.00

n/a

$1,099.99

n/a
$100.00
12.9" iPad Pro (256GB, Silver, Wi-Fi Only)

$1,099.00

$1,089.00

$999.00

$999.00

n/a

$1,099.99

n/a
$100.00
12.9" iPad Pro (512GB, Space Gray, Wi-Fi Only)

$1,299.00

$1,189.00

Coupon

Price with $50 promo code APINSIDER. As always, if you have any issues, you can reach out to us at [email protected] and we'll try and help.

$1,249.00

$1,199.00

n/a

$1,299.99

n/a
$110.00
12.9" iPad Pro (512GB, Silver, Wi-Fi Only)

$1,299.00

$1,299.00

$1,179.00

$1,179.00

n/a

$1,299.99

n/a
$120.00
12.9" iPad Pro (1TB, Space Gray, Wi-Fi Only)

$1,499.00

$1,479.99

$1,424.94

$1,499.00

n/a

$1,499.99

n/a
$74.06
12.9" iPad Pro (1TB, Silver, Wi-Fi Only)

$1,499.00

$1,449.00

$1,439.00

$1,449.00

n/a

$1,499.99

n/a
$60.00
12.9" iPad Pro (128GB, Space Gray, Wi-Fi + Cell)

$1,149.00

$1,149.00

$1,149.00

place order

n/a

$1,149.99

n/a
$0.00
12.9" iPad Pro (128GB, Silver, Wi-Fi + Cellular)

$1,149.00

$1,149.00

$1,149.00

place order

n/a

$1,149.99

n/a
$0.00
12.9" iPad Pro (256GB, Space Gray, Wi-Fi + Cell)

$1,249.00

$1,249.00

$1,194.00

$1,249.00

n/a

$1,249.99

n/a
$55.00
12.9" iPad Pro (256GB, Silver, Wi-Fi + Cellular)

$1,249.00

$1,219.00

$1,219.00

$1,249.00

n/a

$1,249.99

n/a
$30.00
12.9" iPad Pro (512GB, Space Gray, Wi-Fi + Cell)

$1,449.00

$1,399.99

$1,349.00

$1,349.00

n/a

$1,449.99

n/a
$100.00
12.9" iPad Pro (512GB, Silver, Wi-Fi + Cellular)

$1,449.00

$1,449.00

$1,399.00

$1,449.00

n/a

$1,449.99

n/a
$50.00
12.9" iPad Pro (1TB, Space Gray, Wi-Fi + Cellular)

$1,649.00

$1,595.00

$1,588.99

$1,589.00

n/a

$1,649.99

n/a
$60.01
12.9" iPad Pro (1TB, Silver, Wi-Fi + Cellular)

$1,649.00

place order

$1,649.99

place order

n/a

$1,649.99

n/a
$0.00