Triple-camera iPad Pro, 'iPhone SE 2' Touch ID, HomeKit improvements appear in 'iOS 14' leaks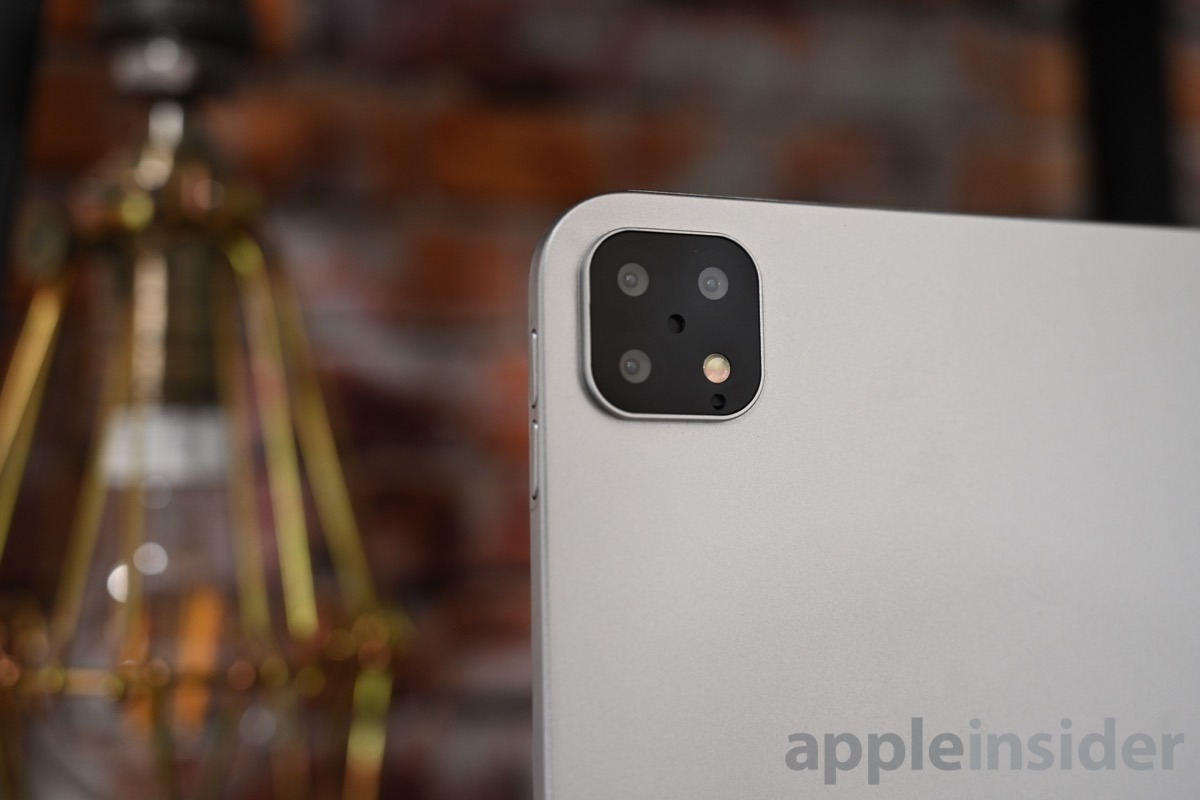 AppleInsider is supported by its audience and may earn commission as an Amazon Associate and affiliate partner on qualifying purchases. These affiliate partnerships do not influence our editorial content.
The flood of new feature claims within iOS 14 continues, with the mobile operating system leaks allegedly confirming rumors about upcoming hardware including the iPad Pro refresh and the "iPhone SE 2," as well as a number of changes to HomeKit.
Apple is rumored to be preparing a number of hardware announcements in the coming months, including new models of iPad Pro alongside the long-anticipated "iPhone SE 2," among others. In reports published on Tuesday, an alleged code leak for iOS 14 has supposedly confirmed some of the rumors relating to Apple's potential launches.
iPad Pro and "iPhone SE 2" are supported in iOS 14
The iPad Pro lineup was previously rumored to have a triple-camera setup, which the code reportedly confirms. The cameras in question will be the same as the iPhone 11 Pro, in terms that they will consist of wide-angle, ultra-wide, and telephoto lenses.
The cameras will also be joined by the also-rumored time-of-flight sensor. While it has the potential usage for augmented reality applications, more practically it may be used by the rear cameras for enhanced focus and zooming, and to perform more computational photography by collecting 3D depth data of the scene ahead.
Apple TV and AirTags
A new model of Apple TV has previously surfaced in rumors, but the code is claimed to mention a new Apple TV remote. No real data about the remote's features or changes were offered, aside from it apparently existing.
A previous report covered mentions in the code of exercise and workout coaching on the set-top box.
The similarly-rumored "AirTags," Apple's Tile-like trackers, will allegedly have a user-replaceable battery. The code also suggests the accessories will be able to be configured in bulk, allowing multiple units to be set up by the user at the same time.
HomeKit in iOS 14
Night Shift, a feature in iOS that changes the color temperature of the display over the course of a day to ease a user's eyes, will apparently be coming to HomeKit. In cases where a smart bulb with color-changing functionality is in use, the bulb will be able to automatically and gradually adjust the color temperature through the day based on a schedule, with a similar ultimate purpose.
HomeKit Secure Video, added in iOS 13, offers some smart features for users, such as recognizing objects that appear in videos for easier searching through footage. In iOS 14, it is claimed the security feature will gain a face classification function, allowing it to identify individual people.
On the Apple TV, it is also claimed there will be a permanent option to enable a HomePod stereo pair to be used as the AirPlay 2 output for the set-top box.
Other leaks