Comparing iPhone 12 models, examining 5G US coverage, and how to upgrade, on the AppleInsider podcast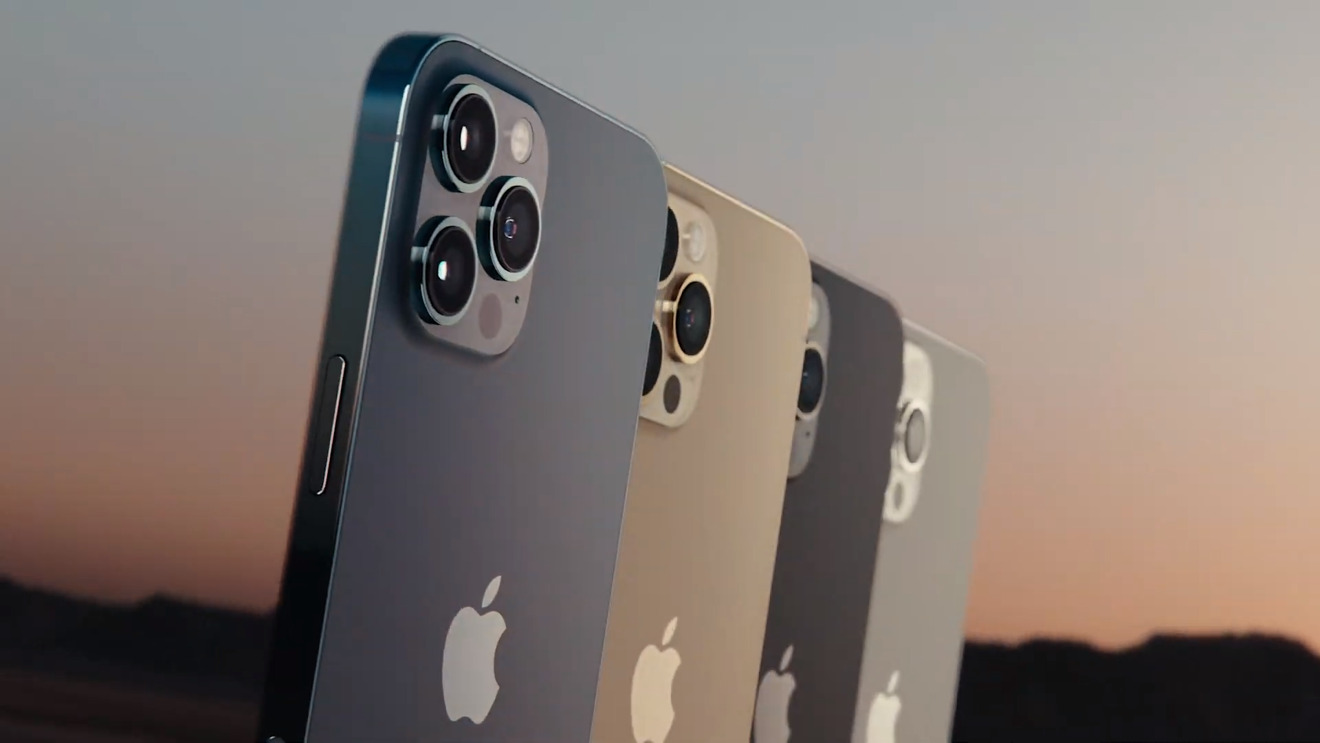 Examining the subtle differences across the entire iPhone 12 lineup, plus an overview of the state of 5G coverage in the US, plus HomePod versus HomePod mini — and all the ways you can upgrade to Apple's new devices.
Since Apple's "Hi, Speed" event, new details have been revealed regarding the feature disparity between the new HomePod mini and the larger HomePod. For instance, Apple has now confirmed that Dolby Atmos support is coming to the Apple TV 4K when paired with HomePods — but not the HomePod mini.
We dive into the new iPhone 12 and iPhone 12 mini features comparing them to previous iPhone models, as well as the new iPhone 12 Pro line. There's also the issue of just how much impact removing the power brick from future iPhone purchases will really bring — and speaking of power, there's the new MagSafe technology to examine, too.
One of the headline features of the iPhone 12 is 5G support across all models, but how those network speeds will translate to users in real-world scenarios is going vary widely. Although 5G is not the only reason to buy a new iPhone, it's a significant one and you need to know how Verizon, AT&T, and T-Mobile 5G service is doing in the US. Plus, if you can't get 5G right now, we tell you the carriers' strategies regarding the rolling out the new network technology.
Below you can find links to each carrier's 5G coverage maps and the cities they claim currently have the faster mmWave coverage.
Next, if 5G isn't automatically the big reason to buy a new iPhone, the improved cameras may well be. We detail the new camera systems in the iPhone 12 Pro and iPhone 12 Pro Max, specifically the larger sensor and new optical image stabilization technology found in the iPhone 12 Pro Max model only.
Then once you're sold on an iPhone 12 model, there are different ways to buy one. Hear all the details over the various upgrade and payment options for those interested in upgrading to one of the new iPhone 12 models.
Don't forget to subscribe and listen to our HomeKit Insider podcast covering the latest news, products, apps and everything else HomeKit related! Subscribe in Apple podcasts, Pocket Casts, or just search for HomeKit Insider wherever you get your podcasts.
Sponsored by:
Carrier 5G Coverage Maps
5G Ultra Wideband Cities
As listed by Verizon and AT&T. Verizon claims 5G Ultra Wideband is "available only in parts of select cities." While AT&T says "5G+ is available in select innovation zones in over 15 states across the US".
Verizon Ultra Wideband Cities
Anaheim, CA
Ann Arbor, MI
Arlington, TX
Atlanta, GA
Baltimore, MD
Boise, ID
Boston, MA
Charlotte, NC
Chicago, IL
Cincinnati, OH
Cleveland, OH
Columbus, OH
Dallas, TX
Denver, CO
Des Moines, IA
Detroit, MI
Fort Wayne, IN
Grand Rapids, MI
Greensboro, NC
Hartford, CT
Houston, TX
Indianapolis, IN
Jersey City, NJ
Kansas City, MO
Las Vegas, NV
Las Vegas, NV
Little Rock, AR
Louisville, KY
Memphis, TN
Miami, FL
Milwaukee, WI
Minneapolis, MN
Norfolk, VA
Oklahoma City, OK
Omaha, NE
Panama City, FL
Philadelphia, PA
Phoenix, AZ
Providence, RI
Raleigh, NC
Richmond, VA
Salt Lake City, UT
San Francisco, CA
San Jose, CA
Sarasota, FL
Spokane, WA
St. Louis, MO
St. Paul, MN
Syracuse, NY
Tucson, AZ
Washington, DC
AT&T 5G+ Cities
Atlanta, GA
Austin, TX
Baltimore, MD
Charlotte, NC
Cleveland, OH
Dallas, TX
Detroit, MI
Houston, TX
Indianapolis, IN
Jacksonville, FL
King of Prussia, PA
Las Vegas, NV
Los Angeles, CA
Louisville, KY
Menlo Park, CA
Miami Gardens, FL
Miami, FL
Nashville, TN
New Orleans, LA
New York City, NY
Oakland, CA
Ocean City, MD
Oklahoma City, OK
Orlando, FL
Philadelphia, PA
Phoenix, AZ
Raleigh, NC
Redwood City, CA
San Antonio, TX
San Bruno, CA
San Diego, CA
San Francisco, CA
San Jose, CA
Waco, TX
West Hollywood, CA
Links from the show