iPhone 12 pre-orders, MagSafe & 5G in the US and UK on the AppleInsider podcast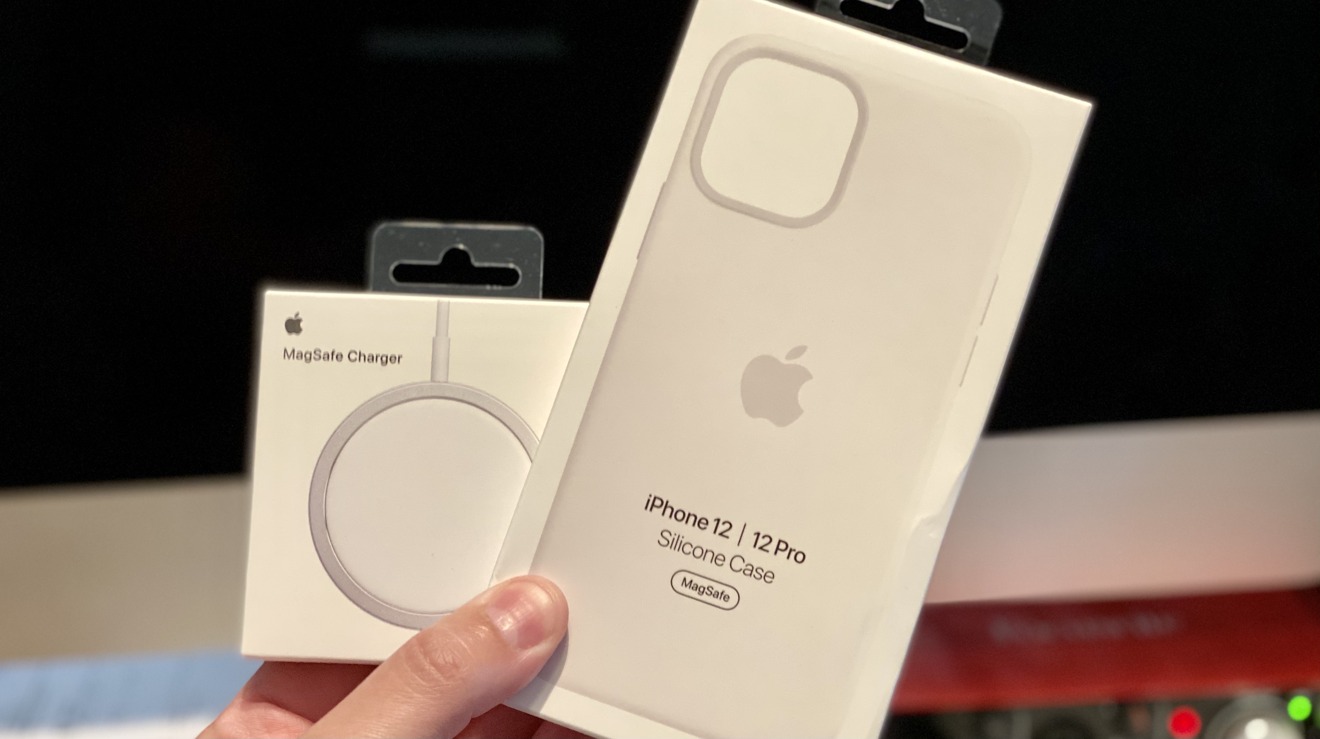 How iPhone 12 and iPhone 12 Pro pre-order experiences, and delivery dates, have varied widely — plus more on MagSafe cases, 5G network updates, and a farewell to Quibi on the latest episode of the AppleInsider Podcast.
Perhaps a sign of just how fast Apple has been selling its new phones, both host Stephen Robles and guest William Gallagher have pre-ordered the iPhone 12 Pro, but they've had oddly different experiences — and very different delivery dates.
If you're still deciding, you can now buy the iPhone 12 and iPhone 12 Pro in stores, and we talk through the reasons for choosing the phones we did.
As people start to get their new iPhones, many are finding that their MagSafe cases and chargers have already arrived. MagSafe is the new charging system from Apple and we discuss how it's going to change things.
Next, as early reviews have been published, we provide updates on 5G networks here in the US, specifically Verizon's Ultra Wideband connectivity. Even as the speed of the new iPhones is being praised in reviews, real-world users are not going to see the same results — and especially so outside the US.
Check out our links below for Verizon and AT&T data plans with coverage maps that provide access to those 5G speeds.
Then everyone can now get Apple's new Intercom feature on the HomePod, as it was released in the latest iOS 14.1 update. Except, support for Intercom on iPhone, Apple Watch and iPad is still not available. On the latest public update users can send Intercom message directly on HomePod, but the full suite of Intercom features are coming with iOS 14.2
One day after Quibi released its Apple TV app, the service announced it is officially shutting down. Quibi CEO Meg Whitman confirmed the shutdown in an open letter to employees, investors and partners.
Don't forget to subscribe and listen to our HomeKit Insider podcast covering the latest news, products, apps and everything else HomeKit related! Subscribe in Apple podcasts, Pocket Casts, or just search for HomeKit Insider wherever you get your podcasts.
Sponsored by:
ExpressVPN - AppleInsider listeners can get THREE extra months for FREE when you sign up for a year of service! Get the most secure and fastest VPN service today by visiting: expressvpn.com/appleinsider
Carrier 5G Coverage Maps
Links from the show
5G Ultra Wideband Cities
As listed by Verizon and AT&T. Verizon claims 5G Ultra Wideband is "available only in parts of select cities." While AT&T says "5G+ is available in select innovation zones in over 15 states across the US".
Verizon Ultra Wideband Cities:
Anaheim, CA
Ann Arbor, MI
Arlington, TX
Atlanta, GA
Baltimore, MD
Boise, ID
Boston, MA
Charlotte, NC
Chicago, IL
Cincinnati, OH
Cleveland, OH
Columbus, OH
Dallas, TX
Denver, CO
Des Moines, IA
Detroit, MI
Fort Wayne, IN
Grand Rapids, MI
Greensboro, NC
Hartford, CT
Houston, TX
Indianapolis, IN
Jersey City, NJ
Kansas City, MO
Las Vegas, NV
Las Vegas, NV
Little Rock, AR
Louisville, KY
Memphis, TN
Miami, FL
Milwaukee, WI
Minneapolis, MN
Norfolk, VA
Oklahoma City, OK
Omaha, NE
Panama City, FL
Philadelphia, PA
Phoenix, AZ
Providence, RI
Raleigh, NC
Richmond, VA
Salt Lake City, UT
San Francisco, CA
San Jose, CA
Sarasota, FL
Spokane, WA
St. Louis, MO
St. Paul, MN
Syracuse, NY
Tucson, AZ
Washington, DC
Atlanta, GA
Austin, TX
Baltimore, MD
Charlotte, NC
Cleveland, OH
Dallas, TX
Detroit, MI
Houston, TX
Indianapolis, IN
Jacksonville, FL
King of Prussia, PA
Las Vegas, NV
Los Angeles, CA
Louisville, KY
Menlo Park, CA
Miami Gardens, FL
Miami, FL
Nashville, TN
New Orleans, LA
New York City, NY
Oakland, CA
Ocean City, MD
Oklahoma City, OK
Orlando, FL
Philadelphia, PA
Phoenix, AZ
Raleigh, NC
Redwood City, CA
San Antonio, TX
San Bruno, CA
San Diego, CA
San Francisco, CA
San Jose, CA
Waco, TX
West Hollywood, CA