tvOS 15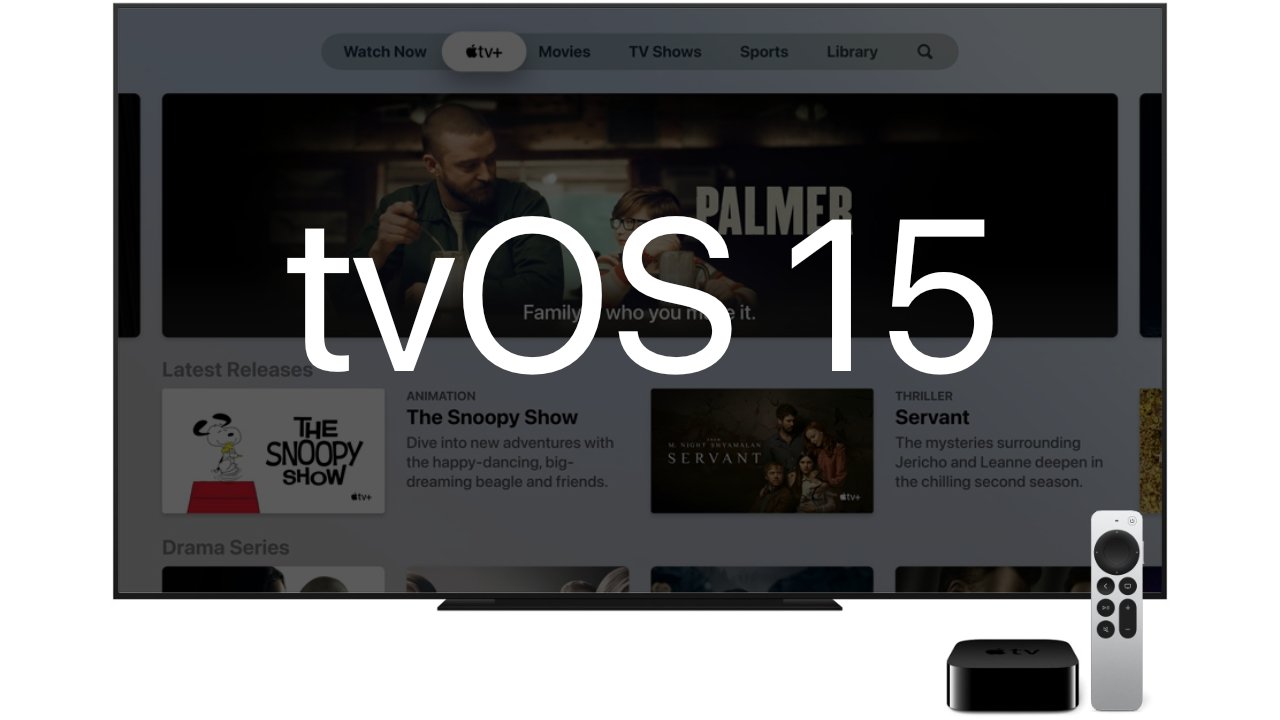 tvOS 15 was introduced at WWDC in June 2021. It will be available to the public in Fall 2021 with SharePlay, Shared with You, dual HomePod mini default speakers, and more.
● Announced at WWDC 2021
● Fall 2021 - Release date
● SharePlay support
● Set HomePod mini as default speakers
● Shared with You feature
● Sign in with an iOS device
In the past, Apple TV was considered a 'hobby' to Apple. However, every year Apple finds ways to improve its TV operating system. The tvOS 15 update is slated to deliver minor upgrades like new wallpapers, updates to the TV app, and bug fixes.
Features
Apple introduced new changes to all of its operating systems at the 2021 World Wide Developer Conference in June 2021, and Apple will release them to the public in Fall 2021.
SharePlay was introduced as a feature to bring users together by implementing music and video apps into FaceTime. This feature will allow users to have a group video chat while watching a movie or TV Show on an Apple TV.
The feature is cross-platform on iOS, iPadOS, macOS, and tvOS. This means a user will watch a movie on their Apple TV while chatting with their family and friends on FaceTime.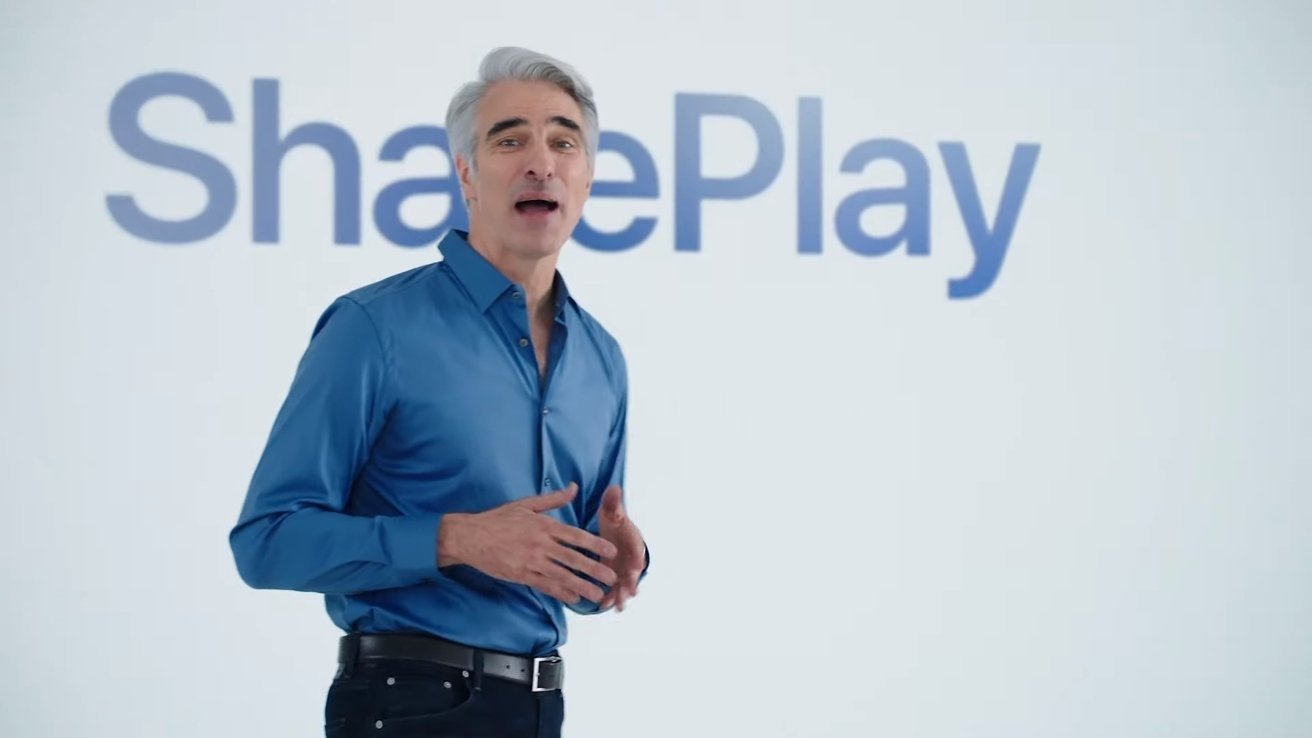 With SharePlay, a user will be able to also share their screen with others. With the Screen Sharing feature, if a user's friend or family member needs help with an iPhone, they can show them exactly what to do, remotely.
This feature will also allow users to listen to music over FaceTime. This is accomplished by selecting Apple Music, picking a track, and sharing the playback to listen together. It's not yet clear if both users will need to be Apple Music subscribers.
In the future, SharePlay will support more than just Apple apps. Apple also introduced an API at WWDC 2021 for Shareplay. In addition, Apple has already said it is working with several app developers to implement SharePlay API into their apps — including Twitch, TikTok, Hulu, HBO Max, the NBA app, Disney+, Twitch, MasterClass, Zillow, Paramount+, ESPN+, and others.
Audio feature updates
Apple will bring several new audio updates to its tvOS software that help bring higher quality listening.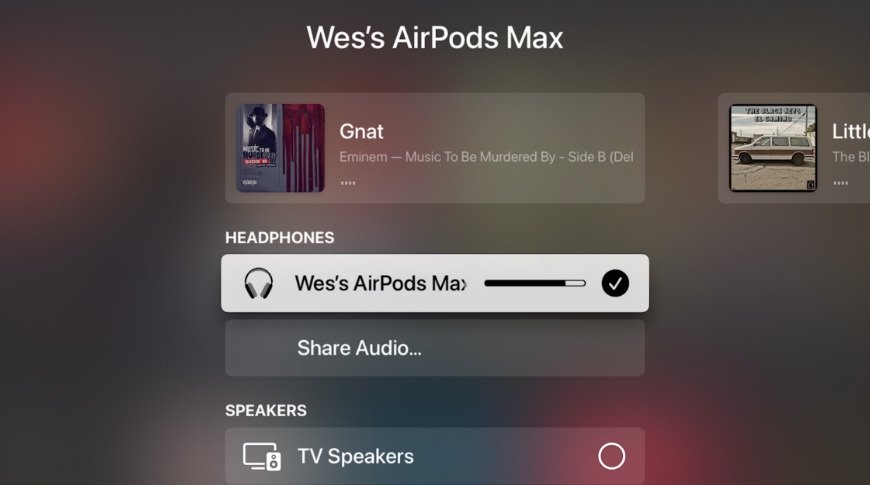 Spatial Audio
Apple's new TV operating system will allow users to bring AirPods Pro and AirPods Max to listen to Apple's spatial audio. Apple advertises Spatial Audio as an immersive audio experience with multi-dimensional sound and clarity.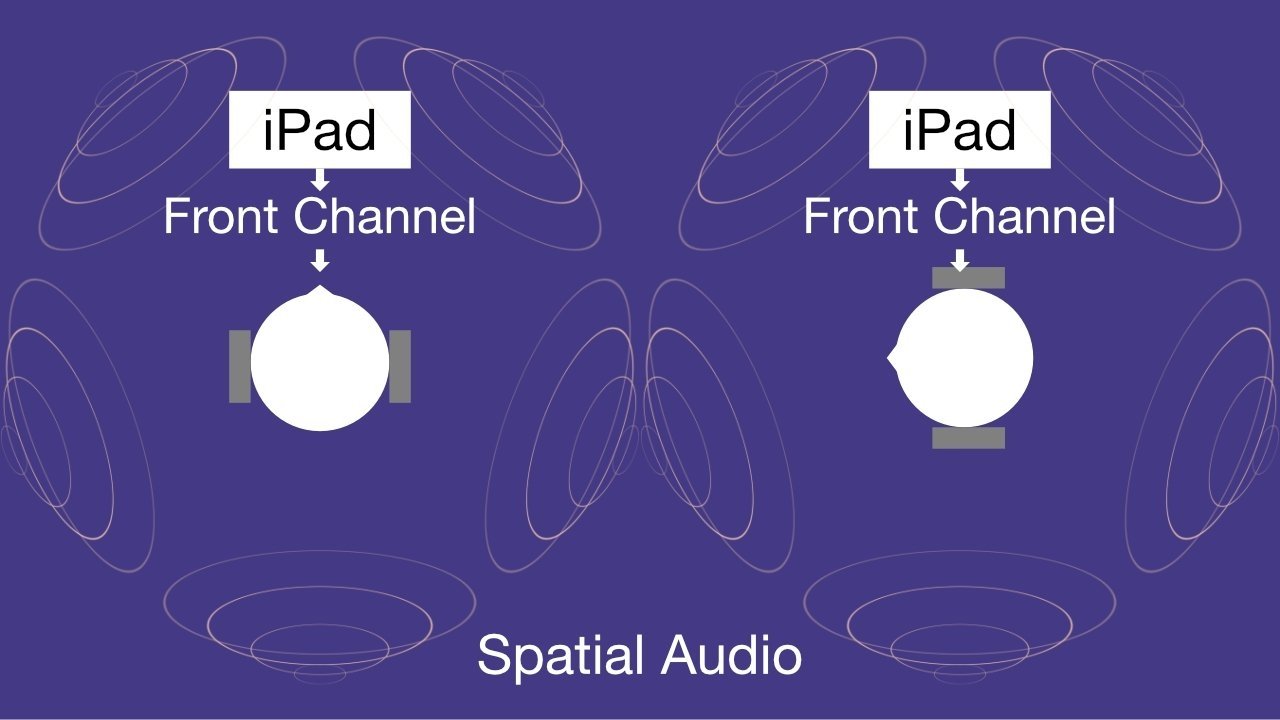 Spatial Audio is a modern form of surround sound. It is a system that uses gyroscopes and other sensors in speakers or headphones to simulate 3-D listening.
The audio feature stays static as a user moves their head. This means that the user will always feel like the sound stage is coming from the device they're listening from instead of from a static stage.
Dolby Atmos
Audio engineers can use Spatial Audio with stereo sound files or particular Spatial Audio sound files — like Dolby Atmos. Dolby Atmos is an audio format used to create 3D sounds and music.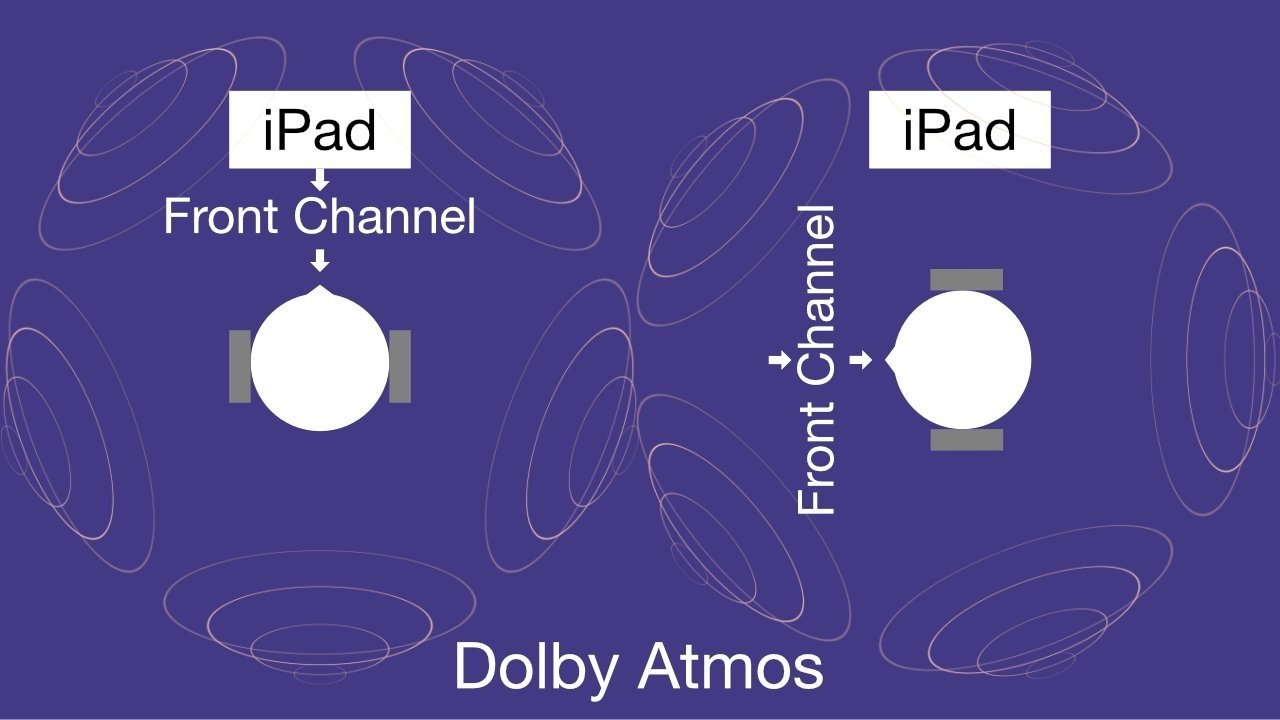 The format allows artists to designate where a sound is coming from, and then the Dolby Atmos system will choose which speaker to play the sound. The Dolby Atmos system can choose from 128 different channels and be played to up to 34 separate speakers at once.
Headphones that support Dolby Atmos use different mixing methods to create the same effect with fewer speakers.
The Dolby Atmos format is designed to follow your head, instead of the device itself. This means that the sound stage will always be following where you are looking instead of the device.
Other audio updates
tvOS 15 will be able to show a dialog if a user's AirPods are nearby. The feature will be very similar to how it currently works on macOS.
The dialog will show up in the top right corner of the screen when a user puts AirPods on. Then the dialog will ask if the user would like to pair to the TV.
Pairing devices will be accomplished with a press on the TV button, and dismissed by a tap on the back button.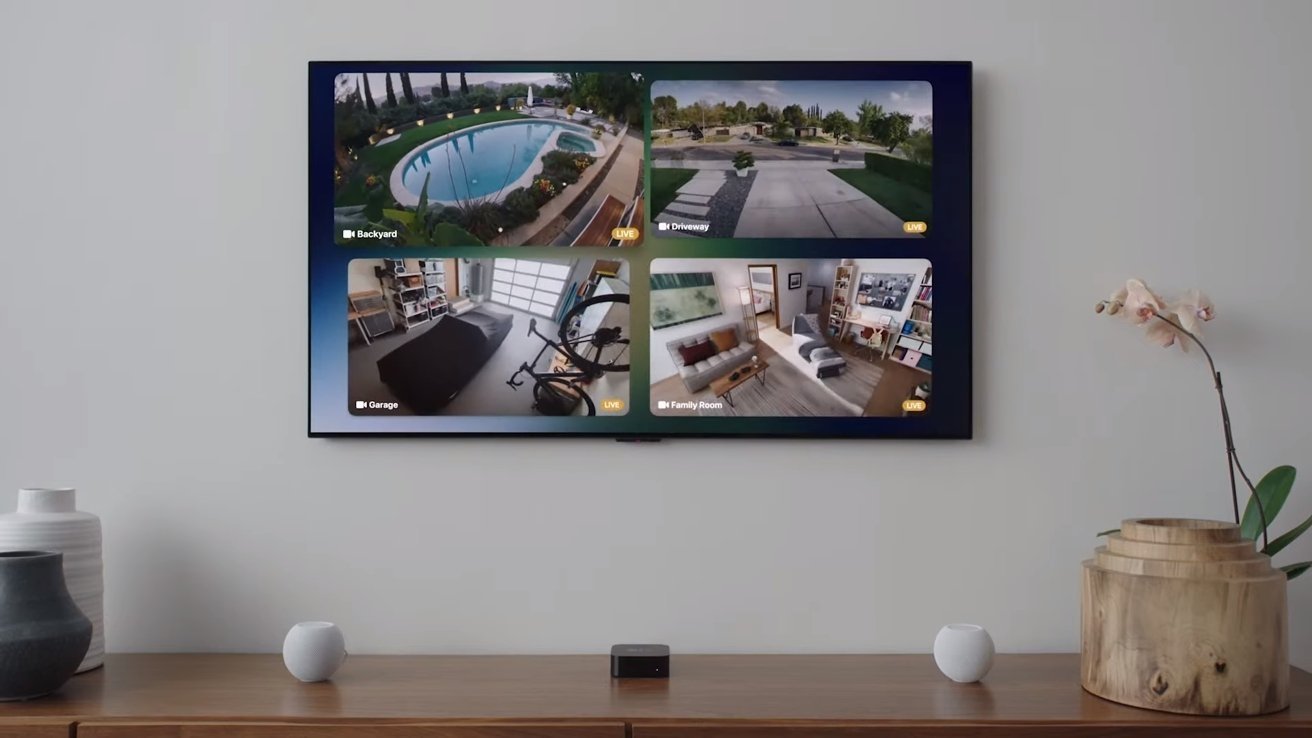 tvOS 15 also will bring the ability to use two HomePod mini speakers on one Apple TV device by default. The speakers will play simultaneously through AirPlay. On tvOS 14, a user can manually select a pair of HomePod minis as the device's audio — but they can't be set as the default. This is rectified in tvOS 15.
Shared with You
With the updated Apple TV software, Apple will bring a feature called "Shared with You," which will show shared content through Messages.
In the new operating system, Shared with You will show content across all Apple platforms — including iOS, iPadOS, macOS, watchOS, and tvOS. In addition, the new software will also offer content across many different Apple apps — Photos, Safari, News, Music, and Podcasts.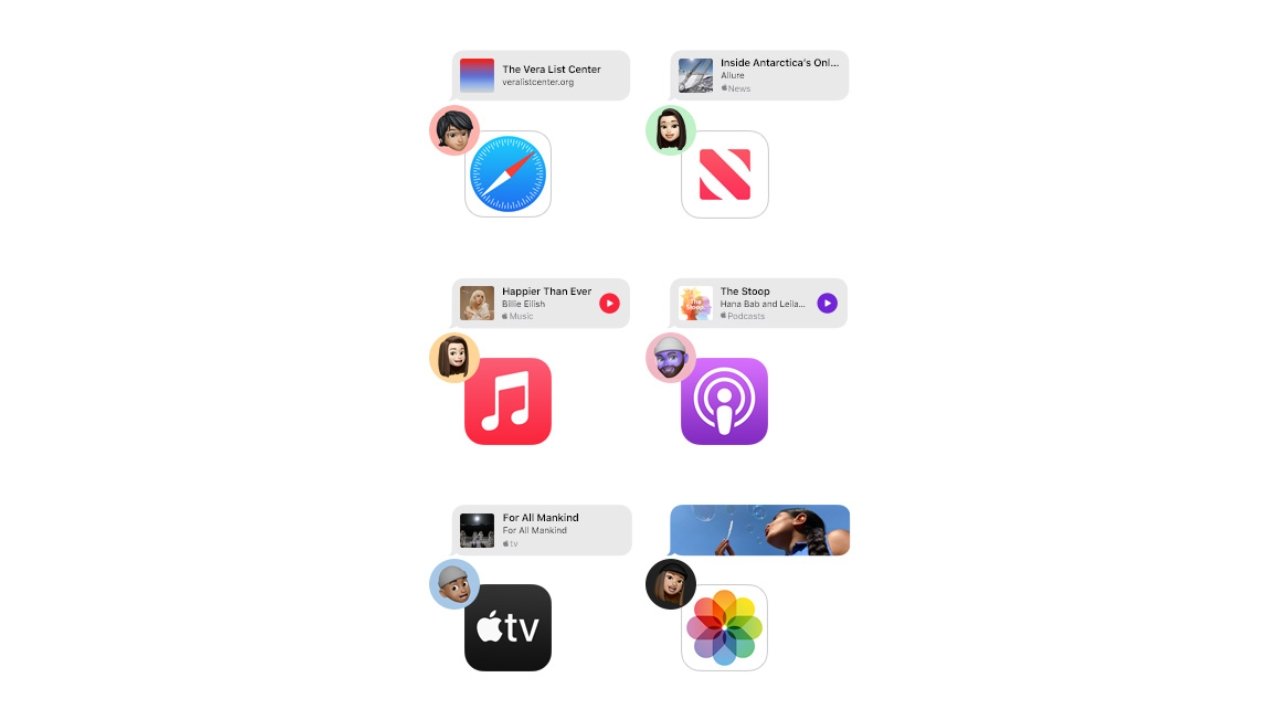 In the TV app, the feature will show up on the Watch Now screen of your Apple TV.
HomeKit and Security Cameras
tvOS 15 brought new HomeKit-supported security camera features. In tvOS 14, HomeKit cameras send notifications to the Apple TV, but in tvOS 15, cameras can be seen in a grid view. Users will be able to access this view from the Control Center or on the fullscreen camera view.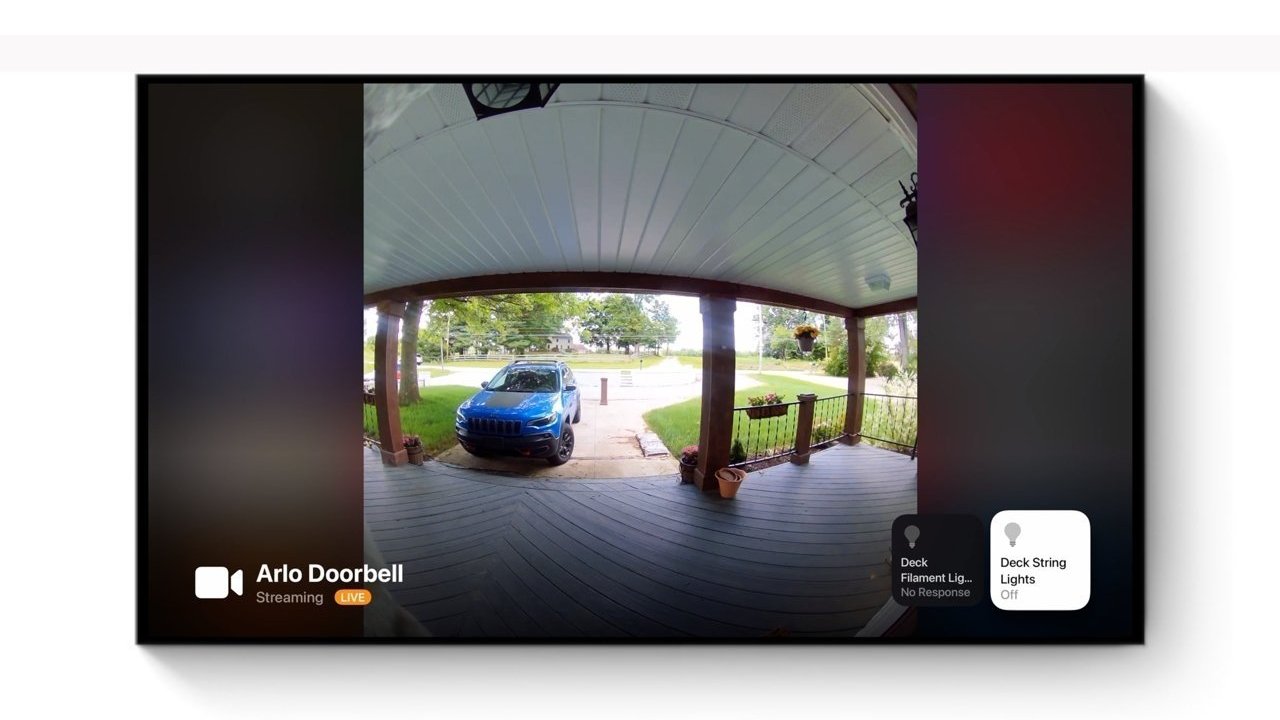 In addition, a user can customize alerts — including detection for pets and vehicles. With tvOS 15, users will also be able to get notifications for packages. These notifications show up as a picture-in-picture notification on top of any app.
Other tvOS 15 features
With tvOS 15, users will be able to use their iOS device to sign into tvOS. For example, a user will use Touch ID or Face ID on an iOS or iPadOS device to sign in.
Starting with the new TV software, users will use Touch ID or Face ID to authenticate purchases or sign in to compatible apps. If the user opts to authenticate with biometrics, the login page will suggest a login credential from the user's keychain.
tvOS 15 also allows a user to speak to a HomePod mini with TV app Siri commands. These commands allow a user to turn on movies and TV shows. For example, asking Siri to put on a TV show will turn on the Apple TV, turn on the TV, and change the input to Apple TV.
In addition, this new software will bring new screen savers to the operating systems. However, they are not in the current developer beta.
Hardware Support
The forthcoming tvOS 15 will support the Apple TV HD, Apple TV 4K (2017), and Apple TV 4K (2021).
These devices can use both generations of the Siri Remote. The first-generation remote features a glass and aluminum design. It has a dive-board touch surface and only five buttons on the front.
The second-generation remote features an aluminum silver casing. The remote is thick and curved on the bottom. There are nine different buttons included on the second-generation remote.
Users interested in gaming on the Apple TV can use their Playstation or Xbox controller with their Apple TV. Alternatively, there are other third-party game controller options from vendors like SteelSeries that are built for Apple platforms.