First iPhone ads published on Apple.com (Coming June 29)
By AppleInsider Staff
Sunday, June 03, 2007, 04:15 pm PT (07:15 pm ET)
Apple and AT&T Wireless used a trio of television advertisements on Sunday to announce that iPhone will be available beginning on Friday, June 29th.

The ads were first spotted on CBS network television at around 7:00 p.m. eastern time on Sunday. Each demonstrates a few of the handset's functions, ending with an Apple logo and the caption, "Coming June 29th."

AppleInsider recently cited sources in saying that Apple planned to launch the inaugural Apple handset on Friday, June 29th.

All three ads —"Never Been an iPod," "Calamari," and "How To" —have since been posted to Apple's website: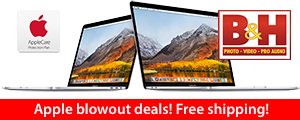 Lowest Prices Anywhere!