Apple timing iPhone launch with market precision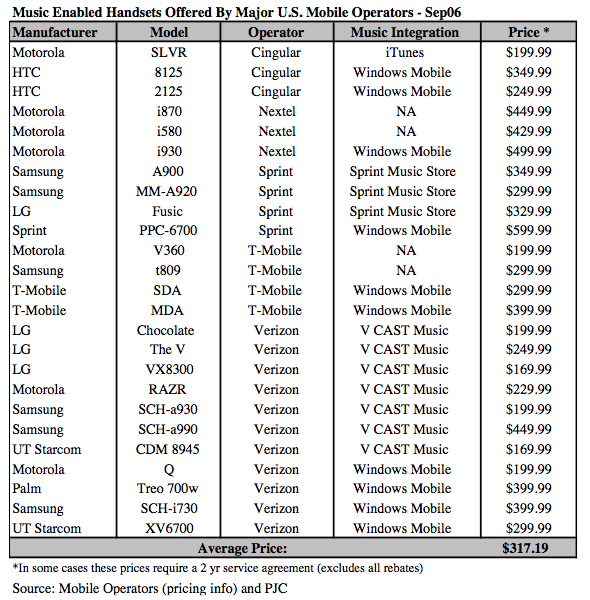 Apple Computer is looking to time the introduction of its iPhone perfectly with the inflection point in the music-enabled handset market, one research and investment firm says.
PiperJaffray Sr. analyst Gene Munster told clients on Friday that his analysis of the current music-enabled handset market in the U.S. indicates that the segment is starting to boom.
The analyst discovered that there are already approximately 25 handsets that come with music functionality and are available to subscribers of U.S. mobile operators.
"While there are more music enabled phones in the market than we had expected to see, we believe the hype related to this market has yet to begin," he said. "Several products, such as the LG Chocolate and Motorola SLVR, have created a buzz in the market, but most of the rest of the offerings have not been met with significant fanfare."
Munster thinks Apple will launch an iPhone in the next 3 to 6 months — an introduction he expects will draw more attention to the music-enabled handset market. He also sees it contributing to significant growth expectations implied in industry analyst market forecasts.
So far, Munster said his research has been unable to turn up concrete evidence that Apple is nearing completion of the product. However, since music enabled handsets are being introduced by potential handset maker competitors and are being met with increasing success, he believes Apple will likely need to get in the game fairly soon to avoid missing the early adopters.
Based on the analyst's estimates, the average (before rebate) price of music enabled handsets currently available to U.S. mobile phone subscribers is $317. "We believe the iPhone will need to be priced around $300 to gain significant traction," he said. "As a benchmark, we estimate that the average price of all HDD iPods sold to date is $324."
Recently, American Technology Research analyst Shaw Wu said he held high convictions that Apple was winding down development of its first mobile handset.
"Our research indicates that an Apple-designed smart phone has moved from concept to prototype and recently has progressed to near completion as a production unit," he told clients earlier this month. "We believe this smart phone has been in development for over 12 months and has overcome substantial challenges including design, interference, battery life and other technical glitches."
Wu said Apple is designing the phone around an iPod nano-like candy bar form factor and that it will come in three colors.