RIM's 'Wake Up' campaign expands, tells users to 'Be Bold'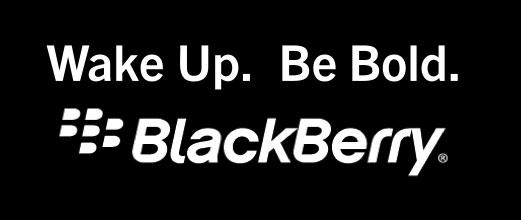 The culmination of Research in Motion's "Wake Up" advertising campaign, which kicked off with a mock protest outside an Apple Store in Sydney, Australia, is a new website that tells users to "Be Bold" and use BlackBerry for business.
The "Wake Up" campaign now features the website wakeupbebold.com, where a sort of manifesto for BlackBerry smartphones in the business world is read aloud by an Australian man. The reveal comes just a week after RIM admitted it was behind the campaign.
"For those of us with our eyes wide open, we need to realize there's only one device that means business," the narrator reads. "The brand that's been in business from the very beginning."
It concludes: "Wake Up. Be Bold. BlackBerry."
The "Wake Up" campaign was kicked off with a publicity stunt earlier this month, in which a mob of mock protestors spilled out of a large black bus to hold up signs and chant outside of an Apple retail store in Sydney. Initial reports suggested that Samsung could have been behind the stunt, but the company quickly denied involvement with the campaign.
RIM's campaign coincides with the release of BlackBerry 10 to developers last week. Devices running RIM's next-generation mobile operating system are expected to hit the market later this year.
Until then, developers have been supplied with a prototype device to test BlackBerry 10 that analyst Mark Sue with RBC Capital Markets said looks like a shrunken PlayBook, RIM's touchscreen tablet, which has struggled to compete with Apple's iPad. The hardware, which is not intended to represent a final product, includes a 4.2-inch touchscreen at a resolution of 1,280 by 768 pixels, and it lacks a physical QWERTY keyboard.
RIM is hoping that BlackBerry 10 will help the company reverse its current course, as its smartphone sales have slipped while Apple and devices running Google Android have seized control of the market. Last month it was revealed that RIM is in talks with a financial adviser to assist the company in weighing strategic options, including the potential licensing of its software, or taking on an outside investment in the company.