'Harry Potter,' 'Matrix,' many other movie series on sale in new iTunes bundles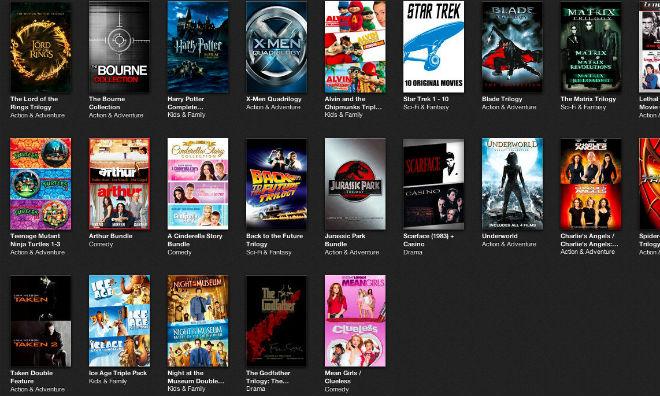 Apple is offering iTunes movie customers steep discounts on bundled films, offering the chance to pick up popular series like "The Matrix" and "Back to the Future" at a rate of buy one, get two free.
Update: Some of the original prices (including the "Harry Potter" series for $10) appear to have been a mistake. Apple has since updated with the correct — and still discounted — costs.
For the time being, U.S.-based iTunes customers can get any of 25 movie series at a big discount. Bundles are available starting at $10, and some larger bundles offer each movie for as low as $5 a piece.
Note that when viewed in a Web browser on iTunes Preview, the prices do not reflect the current sale. The items must be viewed in the standalone iTunes application to see the promotion.
It is uncertain how long the sale will run. Apple has previously offered movie bundling in its iTunes Movie Store, but those offerings typically came during the holiday season.