Apple's Cook meets with Irish PM to discuss taxes, future growth at European HQ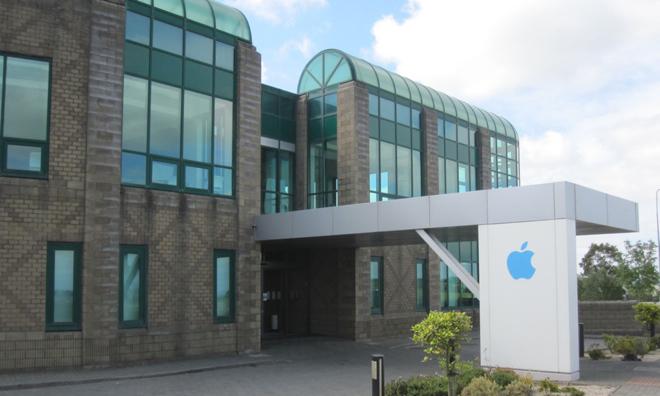 AppleInsider is supported by its audience and may earn commission as an Amazon Associate and affiliate partner on qualifying purchases. These affiliate partnerships do not influence our editorial content.
Apple CEO Tim Cook on Friday addressed employees at the company's European headquarters in Cork, Ireland before meeting with Prime Minister Enda Kenny to discuss EU tax regulations and ongoing operations in the country.
In a private meeting with the Taoiseach, or prime minister of the Republic of Ireland, Cook discussed possible expansion of Irish operations, as well as issues regarding EU tax regulations, reports Business ETC.
On the topic of taxes, Kenny went on record as saying Ireland is . The country's corporate tax laws came under scrutiny after it was discovered companies like Apple, Google and Microsoft were exploiting a legal loophole to saves billions of dollars in taxes.
"I pointed out to Cook that Ireland, as a member of the [European] Union, is participating in the OECD (Organisation for Economic Co-operation and Development ) discussions that are taking place now about an international response in terms of clarity about the tax position," Kenny said. "There are fifteen different sectors involving that and Ireland is participating in them all."
In October, Ireland's finance minister called for legislation to close the loophole, which in essence makes multinational corporations "stateless." The Taoiseach is staving off rumors that his government makes special deals with certain large corporations to foster job growth, the publication said.
Cook was reportedly "exceptionally happy" with the work being done in Cork. When asked about possible job expansions at the plant, Kenny reveled little, saying only that Apple was pleased with results so far and "want that to continue."
Apple's European headquarters now has over 4,000 employees, a huge jump from the roughly 2,800 workers accounted for less than two years ago. In 2012, the company announced it would be expanding operations in Europe, which created an additional 500 jobs at the Cork plant.