Questionable rumors peg Nov. 19 iPad Pro launch, 2.5M units for 2015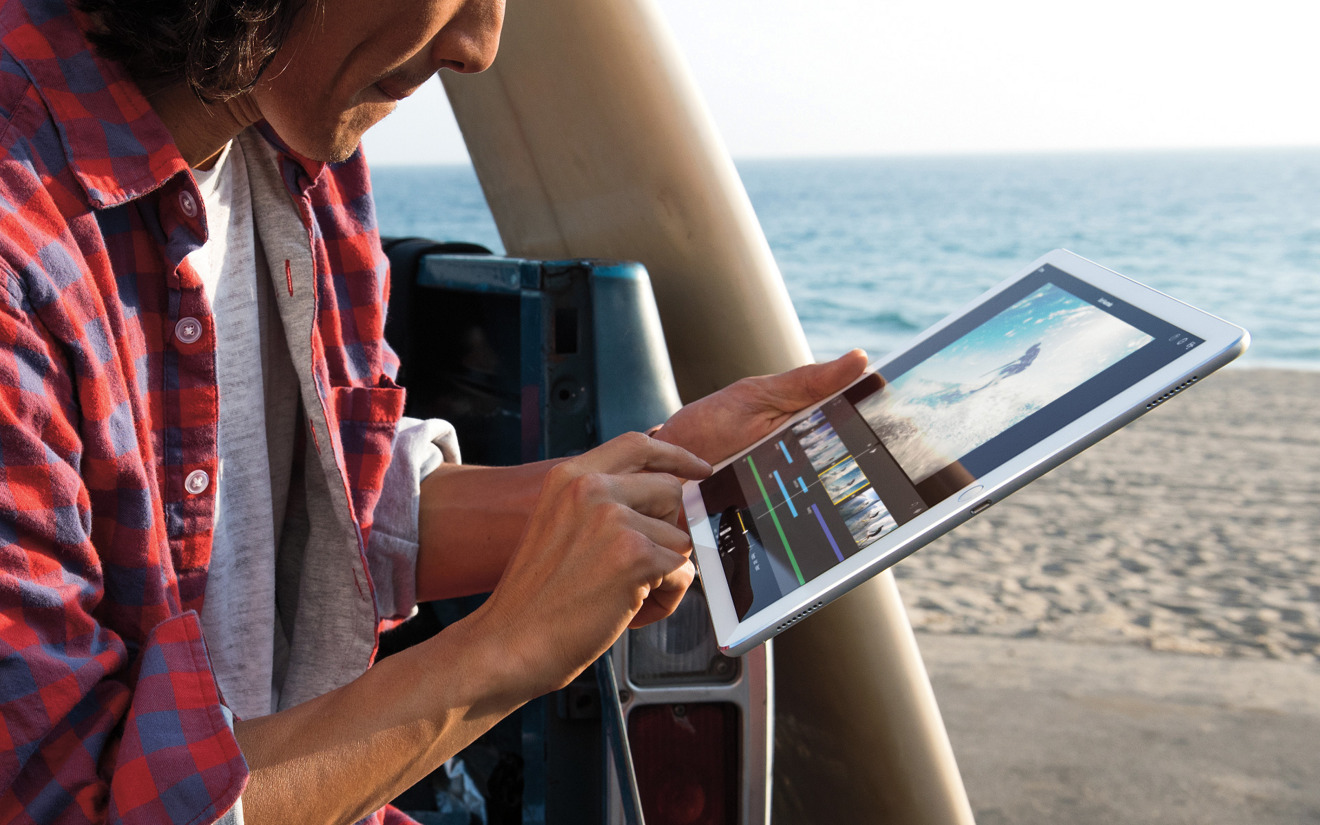 Separate rumors on Tuesday hinted that the iPad Pro will ship on Thursday, Nov. 19, and that Apple will manufacture just 2.5 million units with a "conservative" approach on tap for its late 2015 debut.
The Nov. 19 date appeared on a product page belonging to German reseller Cyberport, selling the 128-gigabyte cellular-equipped model, according to iFun.de. The tablet is listed at €1,229, or about $1,359. In the U.S. the same model will cost $1,079.
A Nov. 19 launch seems unlikely however, as that falls on a Thursday, when Apple more commonly launches new products on a Tuesday or Friday. Cyberport is instead probably using the 19th as a placeholder, pending an official launch date from Apple.
Apple has so far provided a vague "November" window for the Pro. It's unknown if the company will offer a preorder period, or simply launch the product when it's ready.
The Apple TV was given a similarly vague October launch timeframe before preorders began

">on Monday

. The first orders will be delivered to customers on Friday.
Meanwhile, supply chain sources for DigiTimes have claimed that Apple is adopting a conservative approach to unit production, and ordering 2.5 million or fewer Pro units for the rest of 2015. Production could potentially be slower for the first quarter of 2016, depending on holiday sales.
Although DigiTimes is frequently wrong about the details of Apple products, it tends to be more accurate about its focus, which is the Asian supply industry. It may also make sense for Apple to produce relatively few units, since at $799 or higher, the professional-focused device is likely to be less appealing to many consumers than a much more affordable iPad mini 4, which tops out at $729 for a 128-gigabyte cellular model.