Apple Music to provide song content for Musical.ly, report says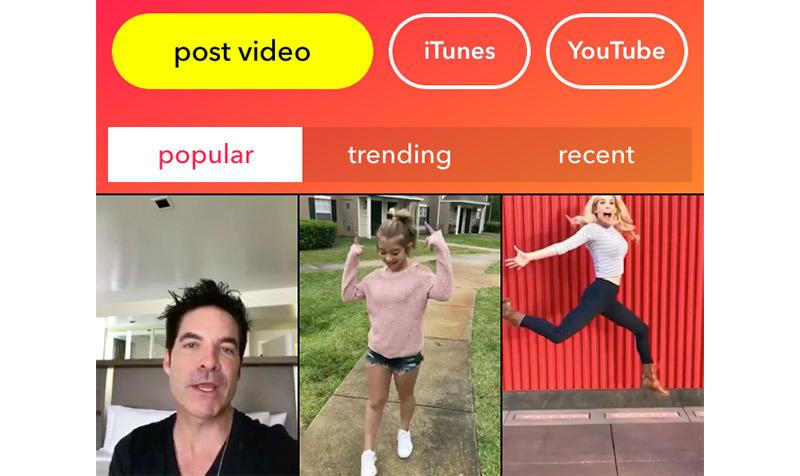 Apple Music will provide song clips to music-based social media app Musical.ly in a partnership expected to kick off on Friday, according to a new report.
Citing sources familiar with the company's plans, Recode on Thursday said Apple will soon replace UK-based 7digital as Musical.ly's music snippet provider, an unexpected move for the Cupertino tech giant.
Launched three years ago, Musical.ly bills itself as an "entertainment social network" that lets users create and share what are essentially short music videos. After gaining popularity with the rise of similar services like Snapchat, Musical.ly now boasts well over 100 million users worldwide. The video sharing app is a favored medium among younger demographics and has become something of an alternative social network for tweens and teens.
Similar to Snap and Twitter's defunct Vine, Musical.ly allows users — referred to as "musers" — to record short videos and share it within an in-app environment. Song integration is a key differentiator, allowing users to record video of themselves dancing, lip syncing and performing to over-dubbed tracks. Videos can also be made from original songs, covers and sounds submitted by other users.
Users can send videos to friends or, like Snap and Instagram, browse from popular playlists and trending "artists." A handful of musicians, including will.i.am and Hailee Steinfeld, have taken to Musical.ly to promote new tracks. Steinfeld, for example, will premiere her song "Most Girls" on the service tomorrow and take part in a Q&A session on Live.ly, Musical.ly's sister streaming app.
The Apple Music tie in grants Musical.ly access to a vast library of licensed tunes and will allow the app to expand its market reach from 30 countries to 120, the report says.
For Apple, the deal represents a new marketing venue for its fledgling streaming service. Musical.ly already includes iTunes purchase and YouTube viewing links to songs used in shared videos, but the reported collaboration is expected to go a step further. When the integration goes live, Musical.ly users will see new Apple Music promotional content, while existing Apple Music subscribers will be able to listen to full tracks without leaving the app, the report says.