GoPro trials Fusion 360-degree VR camera with Fox & others ahead of late 2017 launch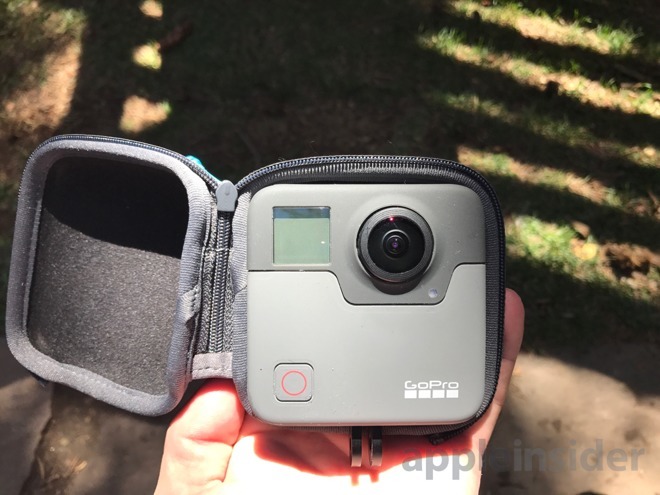 GoPro announced on Tuesday that its spherical, 5.2K virtual reality Fusion camera is shipping to participants in an early pilot program, some prominent examples being Digital Domain, Fox Sports, Getty Images, the Golden State Warriors, and USA Today.
The companies were picked from a larger pool of over 20,000 applicants, and chosen to "address a broad segment of potential use cases," GoPro said. Other initial partners include AccuWeather, Legend 3D, Rapid VR, RYOT, and travel vlogger FunForLouis.
Fox Sports said that it plans to experiment with the Fusion in coverage of the UFC, NCAA football, and the CONCACAF Gold Cup.
GoPro noted that the pilot should generate both showcase material and feedback ahead of a wider launch. A "limited" commercial release is due by the end of 2017, at which point the company will reveal pricing and detailed technical specifications.
In the meantime pilot applications are still open, and more partners should be announced later this summer.
AppleInsider had the opportunity to go hands-on with the Fusion camera last month, and found that the twin-lens design did an excellent job of stitching together the 360-degree images presented in a seamless manner.
The Fusion uses two off-axis lenses to record 360-degree video, which can be cropped as necessary to highlight specific portions. In fact video makers should be able to "punch out" 1080p clips, making the device useful as a general action camera.