Twitter makes 280-character tweets official, begins global rollout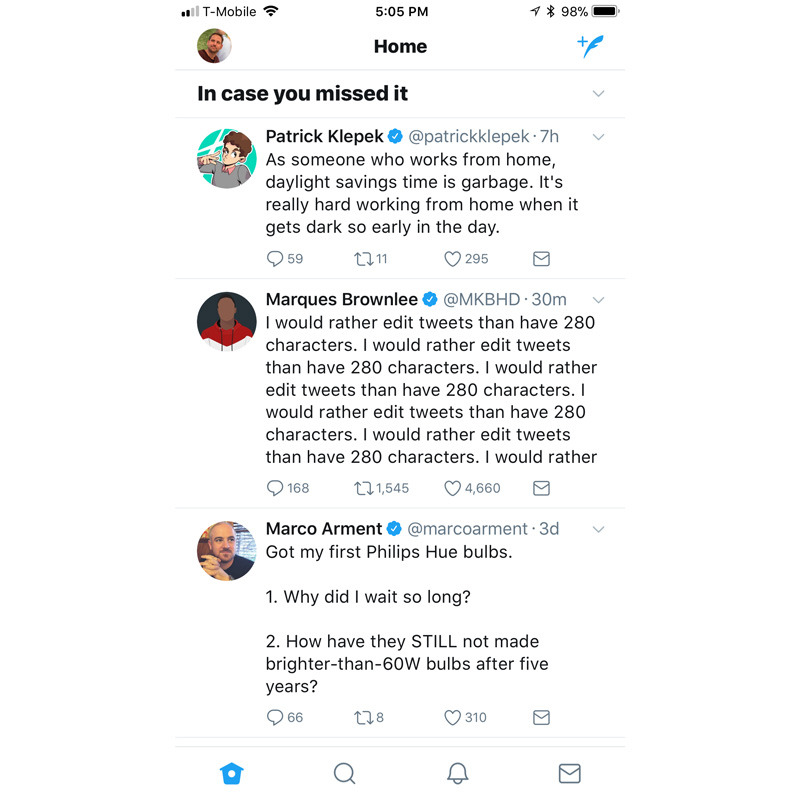 AppleInsider is supported by its audience and may earn commission as an Amazon Associate and affiliate partner on qualifying purchases. These affiliate partnerships do not influence our editorial content.
Twitter on Tuesday brought a doubled 280-character limit on tweets out of limited testing, making the change official across most countries where the social network operates.
In announcing the move, Twitter product manager Aliza Rosen downplayed concerns about massive tweets cluttering feeds, noting that while about 9 percent of English tweets hit the 140-character limit, only 1 percent of tweets hit the expanded limit during testing. Instead, people simply posted faster because they didn't have to whittle down text, Rosen said.
Roughly 5 percent of posts were longer than 140 characters, and just 2 percent were over 190, she added. People who did have more room to write are said to have picked up extra likes, retweets, mentions, and followers, and spent on more time on Twitter.
Chinese, Japanese, and Korean tweets will continue to be limited to 140 characters because those languages are more expressive, Twitter said. A single character can often represent a complete thought.
Twitter has struggled to meaningfully grow its user base in the past couple of years, and has adopted a variety of tactics, including taking a tougher stance on harassment.
More recently the company has been implicated as a target for Russian influence during the 2016 U.S. presidential election. Apple CEO Tim Cook recently appeared on NBC to discuss the issue, saying that political ads were less significant than fabricated news stories. Apple curates its own news in the form of the Apple News app.