Molekule's Air Mini+ gets HomeKit support, now available through Apple Store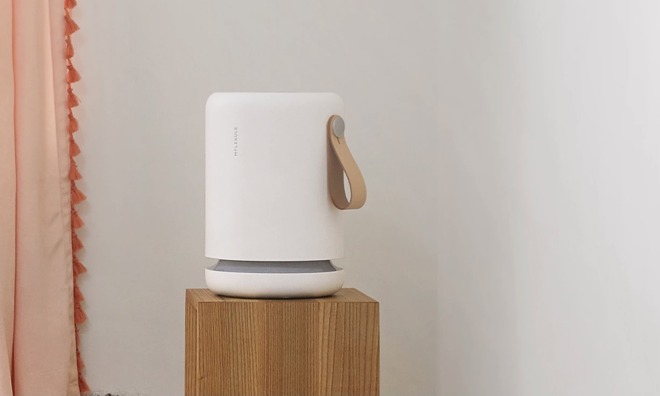 AppleInsider may earn an affiliate commission on purchases made through links on our site.
With the addition of HomeKit to its Air Mini+, Molekule has become the first HomeKit air purifier to be sold through Apple.com and the Apple Store.
HomeKit arrives as an update for the Air Mini+ and is the first major home automation platform to see integration with a Molekule product. Additionally, this is only the second HomeKit air purifier to come to market, following the VOCOlinc PureFlow.
"The face of today's air pollutants is rapidly changing to include things like toxic chemicals from smoke, in addition to bacteria and airborne viruses. We believe this air pollution challenge needs new and advanced technology," said Jaya Rao, CEO of Molekule. "The expansion of Molekule Air Mini+ to include HomeKit compatibility and availability in Apple stores brings that vision to even more people and enables us to create user experiences that meet the needs of today's consumers."
Molekule is known for its high-end, and gorgeously designed, air purifiers. Air Mini+ works using Molekule's award-winning PECO technology to destroy the widest range of airborne pollutants, including viruses, bacteria, mold, chemicals, and allergens, among others, when compared to conventional air purifiers.
Air Mini+ has an integrated Auto Protect mode, is ideal for up to 250 square feet of space and can be carried with its vegan leather handle. With HomeKit, users will be able to create new automation routines and triggers based on air quality.