Photo shows new Power Mac G5 palette shipments
By AppleInsider Staff
Tuesday, April 26, 2005, 05:00 am PT (08:00 am ET)
Following an earlier report that new Apple Power Macs have begun making their way to company retail stores, a source provided the below photo (edited) showing how Apple is shipping the units.




The Power Macs are arriving on palettes that have been covered in dark plastic to conceal the contents. However, as hinted yesterday, multiple sources are now indicating that Apple plans to announce the units tomorrow (Wednesday).
Unbeatable Deals from AppleInsider & Apple's Top Authorized Resellers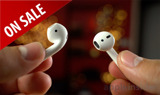 SAVE $15.00 - Apple AirPods (2019) on sale for $145
Today's Headlines
No news headlines yet today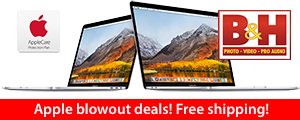 Lowest Prices Anywhere!