Apple's Mac Pro retail inventories suggest refresh on the horizon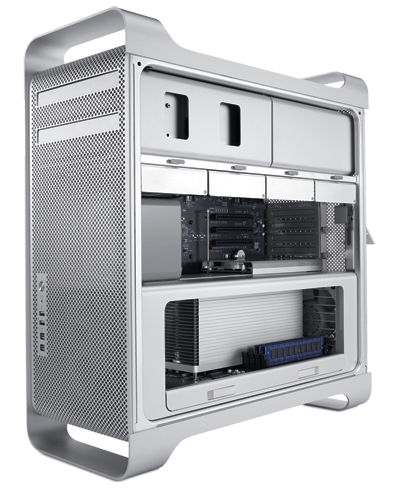 Reports that Apple's Mac Pro models are listed as unavailable in several retail stores' web based Reserve and Pickup listings may indicate the coming of a long overdue update to the high end desktop models.
A report by MacRumors relayed checks by users at multiple retail stores that showed no availability of either the Quad-Core, 8-Core, or both Mac Pro models.
In March, AppleInsider tips pointed toward new Mac Pro models being released by June, alongside a new 27" LED Cinema Display.
It's believed that Apple will stick to its existing Xeon strategy, employing a pair of pricey Xeon 5600 Series "Gulftown" chips into a wallet-crunching dodeca-core Mac Pro, while offering a single processor model with 6 cores at prices similar to today's $2,500 quad-core model.
Another indication of upcoming Mac Pro models was noted by the site earlier this month, when the Mac mini shipped with a new build of Mac OS X incorporating driver support for high end graphic cards.
The new drivers, including support for AMD's ATI 5000 series video cards, have reportedly been successfully used to get an ATI Radeon 5870 working within an existing Mac Pro. Nvidia has also released Mac OS X drivers for its GeForce GTS 480 cards, incorporating support for Fermi, the next generation of its CUDA technology.