Apple manufacturing partner Foxconn settles with protesting employees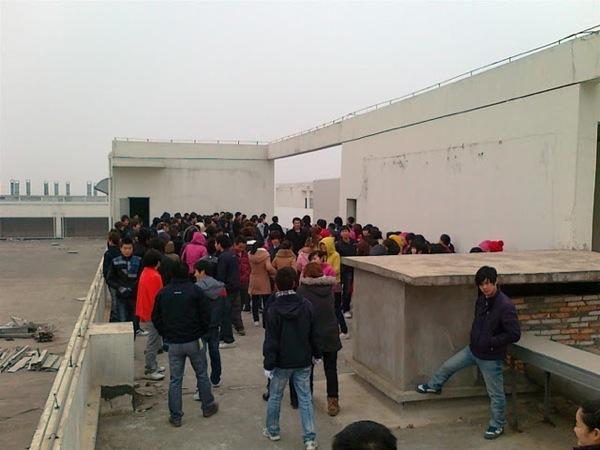 Apple's Chinese manufacturing partner Foxconn has settled a dispute with plant workers who threatened mass suicide over wages and working conditions at the company's Wuhan factory which produces Microsoft's Xbox 360 gaming console.
The Taiwan-based electronics maker said in a statement released on Thursday that it had reached an agreement with a group of workers who were protesting the low pay and dismal work environment at the company's plant in Wuhan, China, reports The New York Times.
Foxconn, the world's largest electronics manufacturer and supplier of products to Apple, Hewlett-Packard, Microsoft and others, claims that the two parties came to an amicable agreement to the week-long ordeal which ended with the resignation of 45 employees.
In its official statement, the company noted that most of the approximately 150 protestors had accepted the proposed terms and have returned to work. Details of the settlement have not been released.
"The welfare of our employees is our top priority, and we are committed to ensuring that all employees are treated fairly and that their rights are fully protected," Foxconn said in the statement.
An employee at the facility, speaking on condition of anonymity, said that over 100 of the 32,000 workers at the Wuhan campus had taken to the rooftop of a three-story campus building in a protest that lasted eight hours. Some of the disgruntled employees reportedly threatened to jump from the roof if the company failed to meet their demands.
"That day was very cold," he said. "Some women could not stand the freezing temperatures and fainted."

Protestors gather atop a building at Foxconn's Wuhan campus | Source: The Epoch Times
The unnamed worker said that Foxconn promised a $450 per month salary including overtime pay as part of a deal for workers who were forced to relocate from the company's main factory in Shenzhen to Wuhan, but employees have received only two-thirds that amount and need to endure poor working conditions.
Foxconn is no stranger to employee unrest, and was the subject of some controversy during a rash of suicides in 2010. The disturbing trend brought Chinese factory conditions to the fore and compelled large tech corporations like Apple to launch internal investigations of workplace conditions and employee compensation.
AppleInsider has affiliate partnerships and may earn commission on products purchased through affiliate links. These partnerships do not influence our editorial content.