Tim Cook's apology to Chinese customers fully translated, published online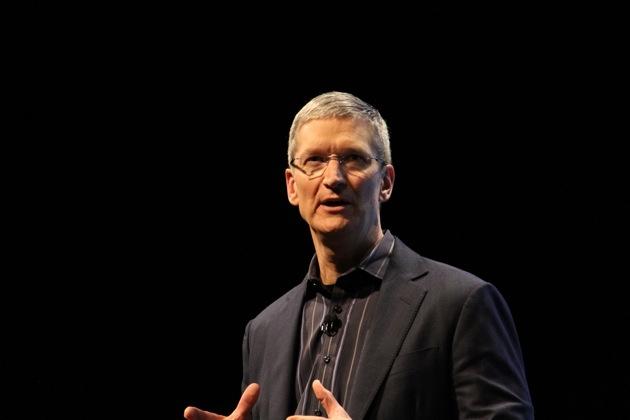 AppleInsider is supported by its audience and may earn commission as an Amazon Associate and affiliate partner on qualifying purchases. These affiliate partnerships do not influence our editorial content.
A translated version of Apple CEO Tim Cook's apology letter to Chinese customers over apparent after-sales service concerns was published on Thursday, giving deeper insight into the tech giant's tactics in the region.
Translated by Forbes contributor Laura He, Cook's letter apologizes for "misunderstandings" regarding Apple's warranty policies, while announcing new iPhone 4 and iPhone 4S repair initiatives specifically designed for China.
As noted by He, Apple did not make an English version of the letter available, saying it was meant only for the Chinese market.
Selected portions of the translation:
Over the past two weeks, we have received a lot of feedback about Apple's repair and warranty policy in China. We have made a profound reflection on these opinions, studied China's "Three Guarantees" regulations together with government authorities, examined how we communicate about our repair policy, and checked our management practice for Apple's authorized service providers. We are aware that insufficient communications during this process has led to the perception that Apple is arrogant and disregard, or pays little attention to, consumer feedback. We express our sincere apologies for any concern or misunderstanding arising therefrom.
Meanwhile, we also realize that we still have a lot to learn on operating and communicating in China. Here, we assure you, Apple's commitment and enthusiasm for China is not different than any other country. Our ideal is to give the best user experience and customer satisfaction, even more it is our promise. It has been deeply rooted in Apple's corporate culture. We will make unremitting efforts to achieve this goal.
We realize that our website didn't clarify the policy before. We hope the following statement can answer all the questions about the service provided by Apple.
Apple is making greater efforts to ensure Apple's service providers to follow our policies and endeavor to offer consumers the highest quality service.
We will make unremitting efforts and continuous monitoring of Apple's authorized service providers to make sure consumers get the highest quality service.
Now, it's convenient to give feedback on service-related issues.
We give our heartfelt thanks to everyone for valuable feedback. We always bear immense respect for China and the Chinese consumers are always our priority among priorities.