Apple says developer portal downtime will not affect program memberships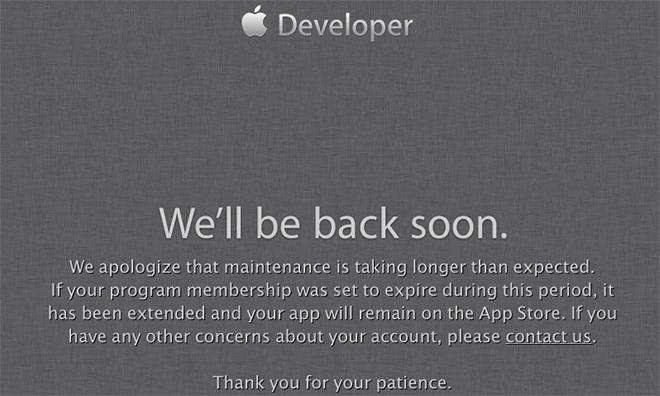 As an unusually long maintenance for Apple's developer portal continues, the company recently posted a message on the service's holding page saying developer memberships set to expire during the period will be extended.
Reported earlier on Friday, Apple noted on its Dev Center that the website would be undergoing extended maintenance on Friday, though the portal has now been inaccessible to developers for well over a day.
The company has updated its "We'll be back soon" message, now saying the maintenance is "taking longer than expected." In response, Apple has extended developer memberships set to expire during the downtime.
AppleInsider first received word that the iOS and OS X Dev Centers were down on Thursday, effectively blocking access to developer tools made available through the site.
Apple urges developers who have questions regarding their account to contact dev support.