Apple releases AirPort firmware update to resolve iOS connectivity issues
By AppleInsider Staff
Tuesday, August 13, 2013, 03:39 pm PT (06:39 pm ET)
Apple on Tuesday released a firmware update for all 802.11n-capable AirPort base stations, fixing a number of problems including an issue that prompted some iOS device users to see intermittent Wi-Fi dropouts.




Version 7.6.4 of Apple's AirPort base station firmware resolves three major issues seen in the AirPort Express, AirPort Extreme and AirPort Time Capsule.

As mentioned above, the software patches a bug that would intermittently cause a loss of Wi-Fi connectivity for some iOS devices. The problem has been seen before in certain Apple products, like the iPad, usually at time of launch.

In addition to the iOS Wi-Fi fix, the update resolves an issue that could cause an IPv6 Tunnel error.

Specific to the Time Capsule, an error that would cause the device to report back that a backup disk was in use has been fixed.

Users can grab the download via Software Update or Apple's Support Downloads webpage.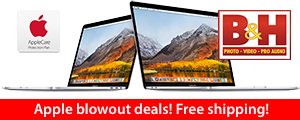 2017 12" MacBooks
Price
Save
1.2GHz/8GB/256GB (Gold)
$799.00+
$500
1.2GHz/8GB/256GB (Rose Gold)
$799.00+
$500
2018 13" Touch Bars
Price
Save
2.3GHz/8GB/256GB (Gray)
$1,649.99+
$150
2.3GHz/8GB/512GB (Silver)
$1,879.00+
$120
2.3GHz/16GB/256GB (Gray)
$1,949.00+
$50
2.7GHz/16GB/512GB
$2,449.00+
$50
2.7GHz/16GB/1TB
$2,849.00+
$50
2018 15" MacBook Pros
Price
Save
2.2GHz/16/256GB/555X
$2,549.00+
$50
2.2GHz/16/512GB/555X
$2,575.00+
$225
2.9GHz/16/1TB/560X
$3,199.00+
$300
2.9GHz/32/2TB/560X (Gray)
$3,999.00+
$700
2.9GHz/32/4TB/560X (Gray)
$5,999.00+
$700
Click here for dozens more configurations
+ Free shipping within the contiguous U.S.
Lowest Prices Anywhere!

13" MacBook Pros
Price
You Save
3.1GHz/8GB/256GB Gray
$1,679.00
$120.00
3.1GHz/8GB/256GB Silver
$1,704.00*
$95.00
3.1GHz/8GB/512GB Gray
$1,849.00*
$150.00
3.1GHz/16/512GB Gray
$2,099.00
$100.00
15" MacBook Pro
Price
You Save
2.8GHz/16/256/555 Silver
$2,199.00*
$200.00
2.8GHz/16/256/560 Gray
$2,299.00
$200.00
2.9GHz/16/512/560 Gray
$2,599.00
$200.00
2.9GHz/16/1TB/560 Gray
$2,999.00
$200.00
3.1GHz/16/512/560 Gray
$2,799.00
$200.00
3.1GHz/16/2TB/560 Gray
$3,899.00
$300.00

*

price with Promo Code:

APINSIDER

prices.appleinsider.com for more configurations