Camera360 iPhone app update adds control for Sony's QX wireless lenses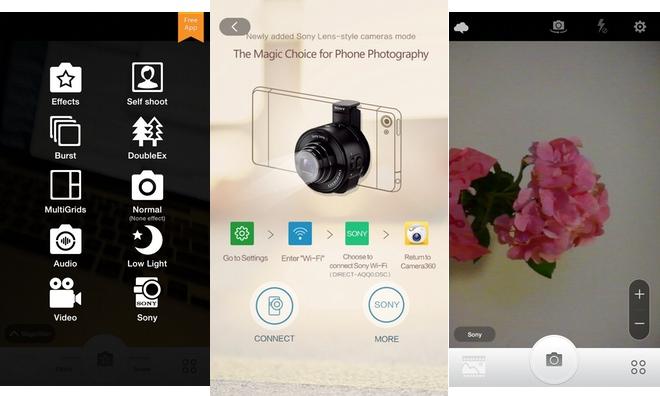 The popular "Camera360 Ultimate" application for iPhone was updated this week to add support for controlling Sony's newly released QX10 and QX100 Cyber-shot wireless camera lens accessories.
Camera360 version 4.7 is now available to download from the iOS App Store. The free application adds a new option in its menu for controlling Sony's QX series of lenses, which wirelessly connect to the iPhone for higher quality pictures.
Like Sony's official PlayMemories Mobile app, Camera360 allows users to control the QX lenses with functions such as zoom and shutter. But Camera360 goes a step further by integrating other features of the application, such as instant application of filters.
Sony's QX cameras are completely separate lenses that connect to the iPhone over Wi-Fi direct. Rather than using the iPhone's camera, applications such as PlayMemories Mobile and Camera360 allow users to access a more powerful lens with greater megapixel count and features such as optical zoom.
There are two wireless lenses currently offered by Sony: The Cyber-shot DSC-QX10, which has an 18-megapixel Exmor RCMOS 1/2.3-inch sensor with Sony G lens and 10x optical zoom, as well as the Cyber-shot DSC-QX100, featuring a more robust 20.9-megapixel 1-inch Exmor CMOS sensor with a Carl Zeiss lens and 3.6x zoom.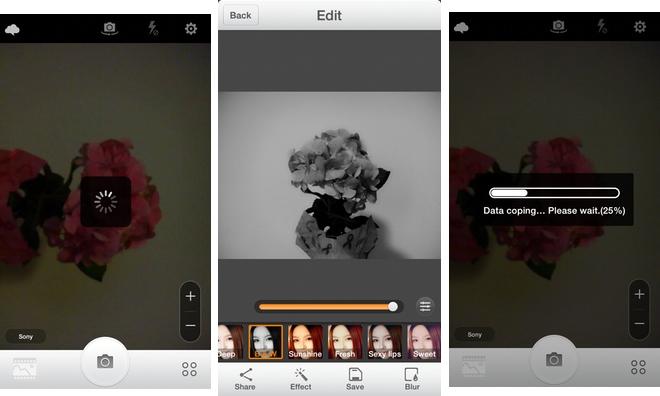 AppleInsider reviewed both lenses, and found that the $250 QX10 model is likely a better fit for most iPhone users, as it's more pocketable and has a much greater zoom distance. The high-end QX100 model offers superior picture quality, but is less portable and sports a price tag of $500.
However, both lenses were held back by software issues associated with Sony's PlayMemories Mobile application, which was prone to crashes and disconnect. Unfortunately, initial tests with the Camera360 application on Wednesday also showed early bugs, lag and disconnects.
Another popular third-party camera application, Camera+, is also planning to add support for Sony's QX lenses in the near future. An exact release date for the Camera+ update has not been released by developer taptaptap.