First look: Hands-on with the all-new Apple Watch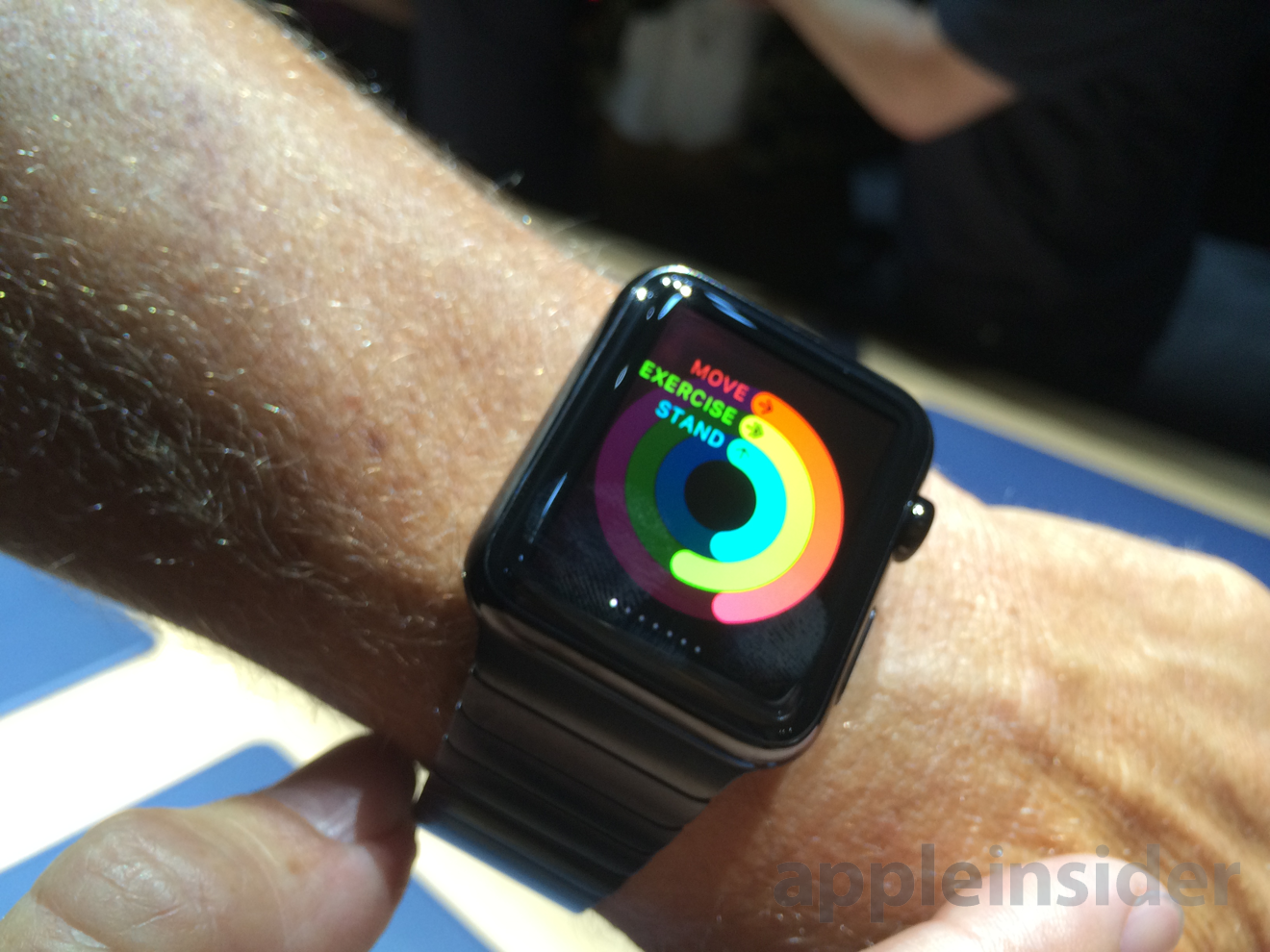 At the conclusion of Tuesday's keynote presentation, Apple opened up the doors to a hands-on area built specifically for the event, where AppleInsider was able to get a first peek at at the new wearable Apple Watch.
Members of the press crowded around tables and displays where the new Apple Watch was available to view. Customization is a key selling point for Apple's new device, which comes in two sizes, three different styles, and with six different types of swappable bands.
We were able to test out a few of the bands, including a metal clasp style that quickly comes undone to remove the accessory.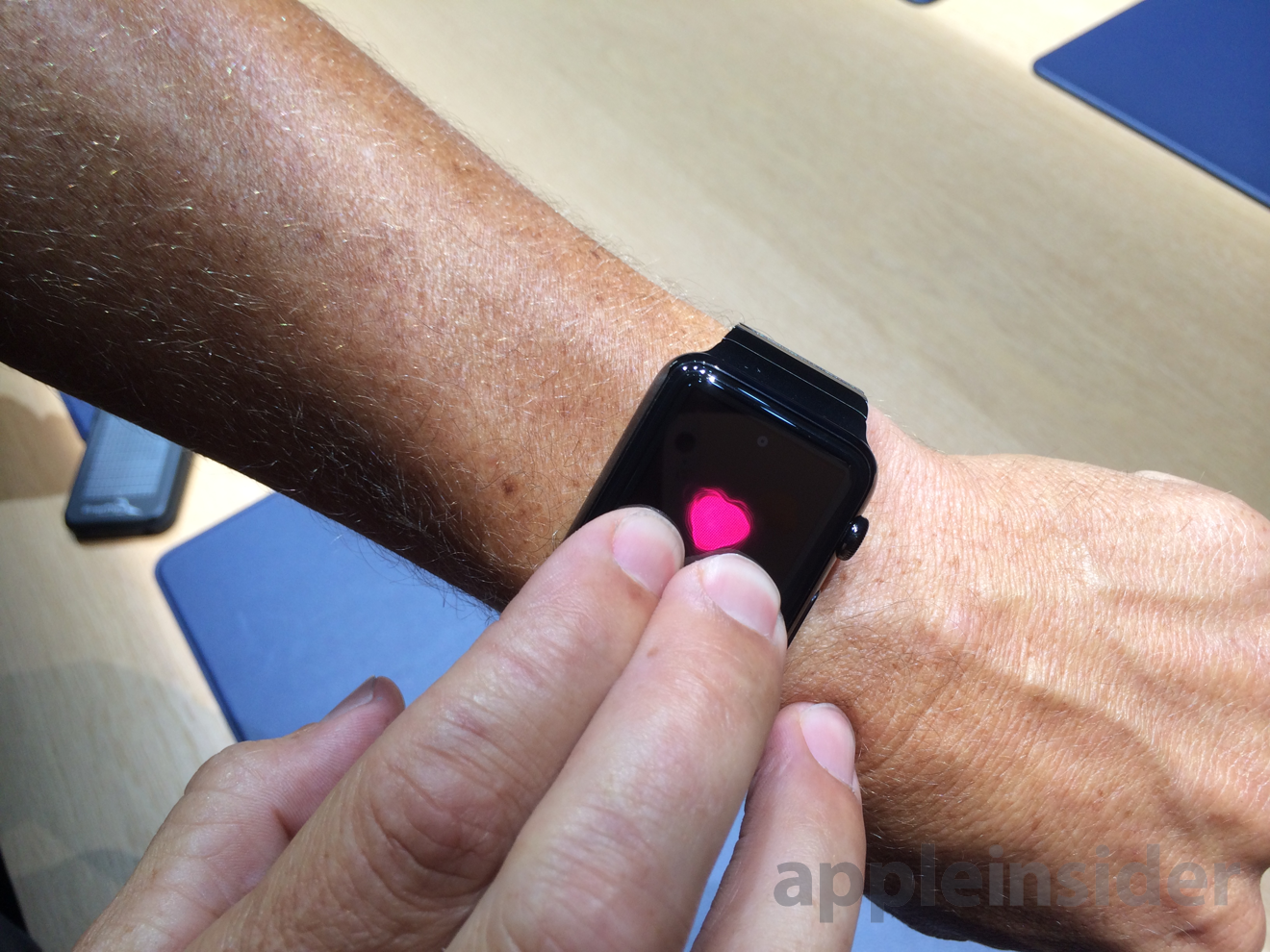 In one demonstration, Apple showed how we could double-press the watch's touchscreen display to give a graphic representation of our heartbeat. The Apple Watch uses advanced sensors on the underside of the device to gather biometric feedback for health and fitness purposes.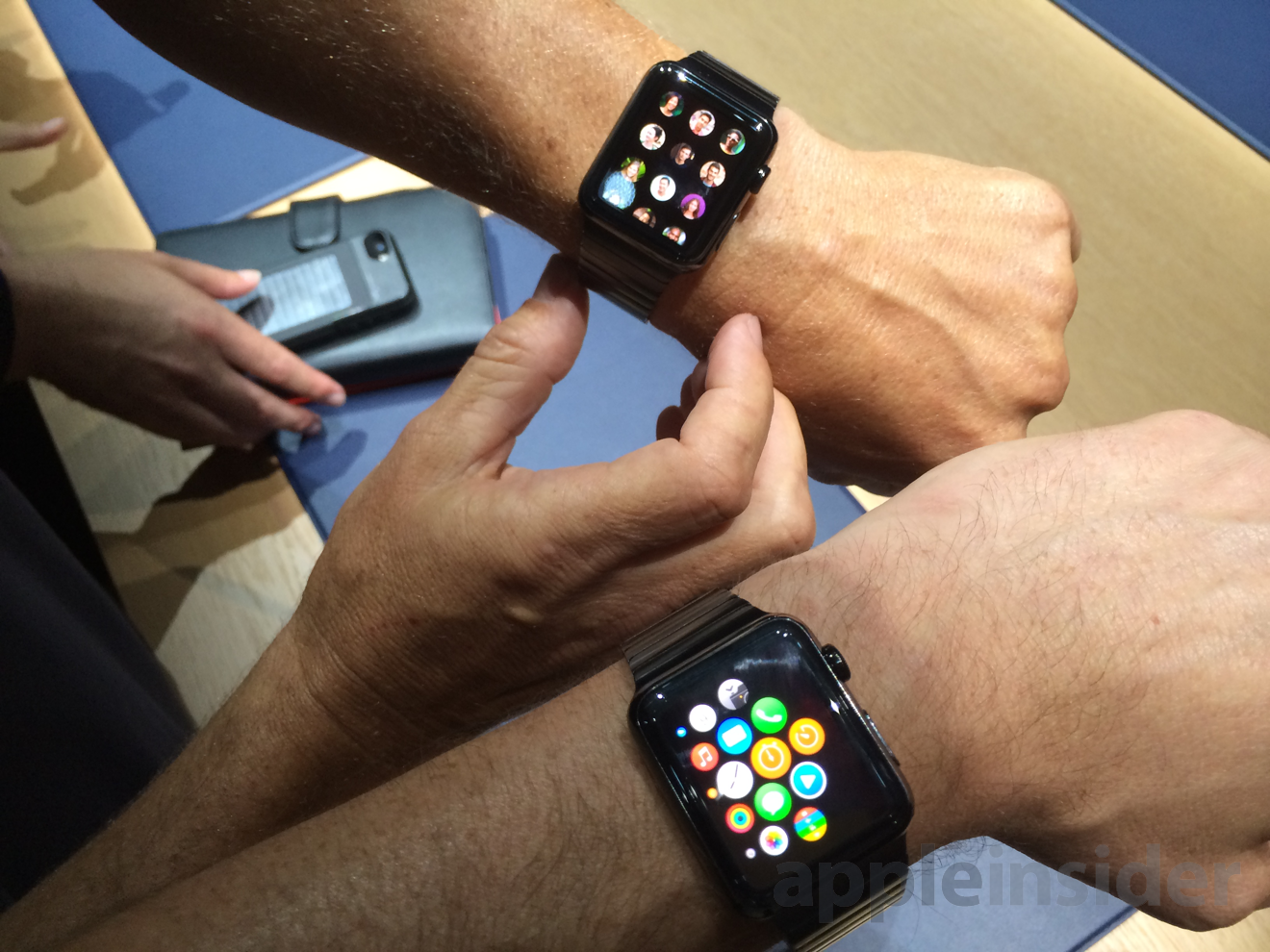 Apple's fitness-focused applications were also on display with a tracker that measured goals for moving, exercising and standing throughout the day. Applications on the Apple Watch can be interacted with via the touchscreen as well as a "digital crown" dial on the right side of the device, which can be turned and pressed for various controls without the need to block the screen with touch input.
While hardware samples of the Apple Watch were made available to view on Tuesday, the device isn't yet in full production. Apple plans to ship its new wearable device in early 2015 with a starting price of $349.